Breathe easier! Find the Best Air Purifier for your home with our 2020 ratings of top-selling models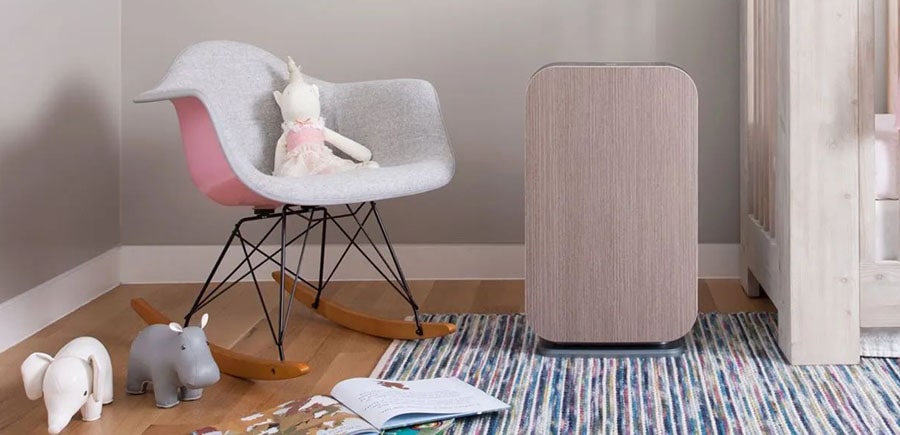 What does an air purifier do?
The best air purifiers use a quiet fan that sucks in air, moving it past one or more filters, which capture pollutants such as smoke, dust, and mold in your house. Read reviews to discover how well certain models handle specific allergens.
The air they blow back out into the room should be much cleaner than before. Filters are created from materials such as paper, mesh, or fiberglass which need to be cleaned or changed regularly.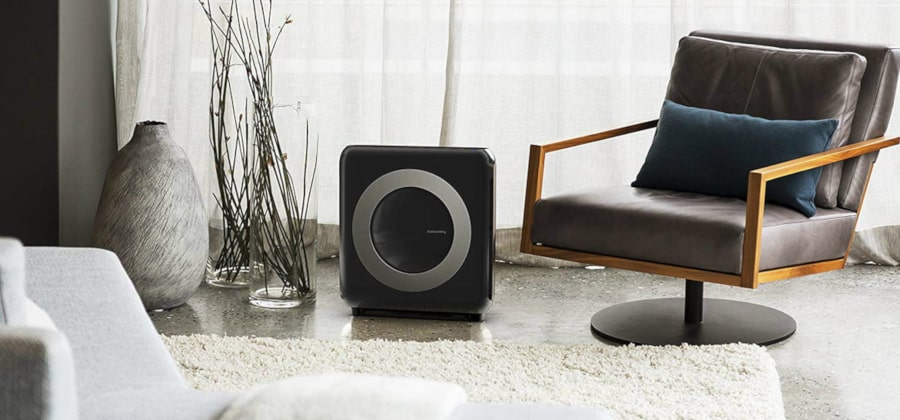 Some air cleaners have ionic technology, meaning they attract pollutants with negative ions, which makes them heavy so they fall out of the air and can be swept or dusted away. Other technology is less common, but includes UV light, electrostatic attraction, gas cartridges, and water.
Air purifier benefits
According to the EPA, our indoor air can be up to 5X more polluted than outdoor air, so an air purifier could be beneficial for any homeowner.
If you have allergies or asthma, an air purifier with a HEPA (High Energy Particulate Arrestance) filter could help you breathe easier. For lingering odors in your house, one with a carbon filter will freshen the air.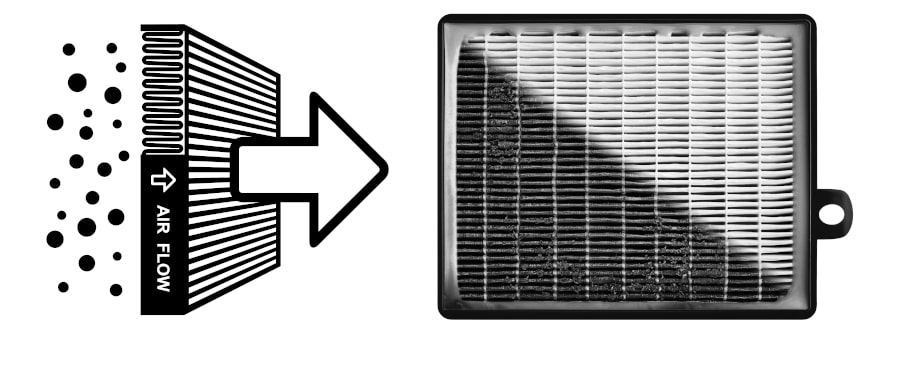 HEPA Filtration
Some of them even capture and neutralize airborne viruses and bacteria, which could be a big help during cold and flu season. They can also help you sleep when you're sick by cleaning the air of all the stuff that worsens congestion, sinus headaches, and sneezing.
But do air purifiers really work?
Yes, but they're not a magic cure to a cleaner home. If you don't do regular cleaning, vacuuming, dusting, and disinfecting, an air purifier won't make much of a dent. Used in conjunction with thorough cleaning practices, an air purifier will go a long way in keeping your clean home free of air pollutants.
What is the best air purifier?
Look for models that are Energy Star certified with either washable or affordable replacement filters. Noise is another thing to consider, as you may want to run an air purifier while you sleep or work. Larger units that can be run at several fan speeds will provide the most versatility for rooms of various sizes. You also want one that's portable enough to move from room to room.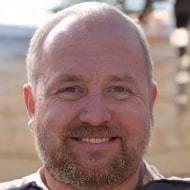 The Coway Airmega 400 earned the top spot in our reviews. This new model is great for large spaces. It has advanced technology and combines a HEPA filter with activated carbon to capture up to 99.97% of airborne particles and 99% of volatile organic compounds. It has 5 fan modes, including a smart mode that adapts to the air quality in your house and is super quiet.
What is CADR, CFM, and ACH?
You'll see these terms a lot when reading through product descriptions. Here's what they mean. CADR stands for clean air delivery rate. It's a measure of how quickly an air purifier can clear the room of certain pollutants, usually listed for pollen, dust, and smoke.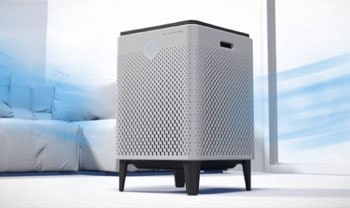 An air purifier with a CADR of 300, for example, can clean a 300 sq. ft. room faster than a model with a CADR of 200.
Purifiers with a CDR of 300 and above are usually the most efficient in removing pollutants.
CFM stands for cubic feet per minute, which is simply how CADR is measured.
You may also see the term ACH, which stands for air changes per hour. This is how many times a purifier can clean all the air in a room in an hour. If you see an air purifier with a 5X ACH rating, this means the machine can clean the full volume of a room's air 5 times per hour.
More
We've listed several top-rated models for every price range. Read our reviews to help you find the best air purifier is right for your house and family.
Top-Rated Air Purifiers That Really Work – 2020 Reviews & Ratings
---
---
---
---
---
---
---
---
---
Do air purifiers really make a difference?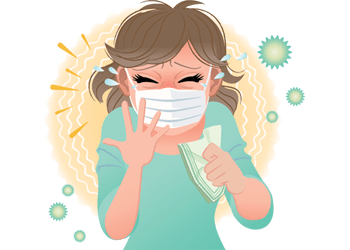 From charcoal miner masks in the 1850s to the evolution of HEPA filters in the 1940s, people have been looking for ways to clean the air where they live and work. Today, we have access to a wide range of air purifiers. They come in various price ranges with various functions.
But it's important to know that air purifiers are not a quick fix for indoor air pollution. Before you even shop for an air purifier, you should follow most, if not all of these practices, especially if you suffer with allergies or asthma: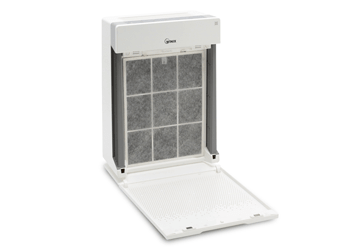 Make sure your HVAC system has clean filters.
Don't smoke inside.
Use a vacuum with HEPA filtration.
Vacuum thoroughly and often.
Limit burning of candles and wood fires.
Store volatile chemicals (solvents, pesticides, etc.) in airtight containers away from living areas.
Dust often and keep all doors/windows closed to minimize allergens.
Change sheets and pillowcases often.
Use allergen-blocking pillow and mattress covers.
Run exhaust fans while cooking and in bath and laundry rooms.
If you're doing all those things and still suffer from allergies, or if your home has lingering unpleasant odors, or if cold/flu season hits your family hard, then an air purifier could be the answer to your prayers.
Do HEPA air purifiers really work?

When shopping for air purifiers, you'll see the acronym HEPA and True HEPA thrown around a lot. What's the difference? HEPA stands for High Efficiency Particulate Air. A certified True HEPA air filter is made from multi-layered, ultra-fine fiberglass threads with gaps of different sizes. The filter is pleated and sealed airtight in a frame.
Both True HEPA and HEPA-type filters capture particles of different sizes in one of 3 ways:
Impaction – Large particles crash into the first layer of fibers.
Interception – Mid-sized pollutants may make it past the first layer but then as soon as they touch a fiber, they're caught.
Diffusion – Fine particles zigzag through and get caught a little deeper into the filter but eventually hit and stick to a fiber.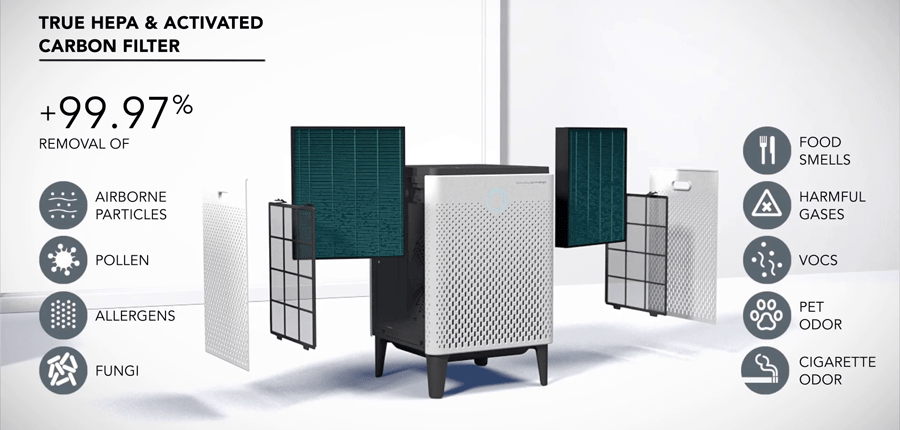 To be certified as a True HEPA filter, it must remove at least 99.97% of particles with a diameter of at least 0.3 microns.
Anything else is a HEPA-like or HEPA-type with no set industry standard. They're made from the same materials and look similar. But they may not be dense enough to capture 99% of all particulates, plus they may not be airtight.
For severe allergies and asthma, your best bet is to invest in a unit with True HEPA filtration. They'll perform well with your solid particulate allergens such as pollen, dust, and dander.
Do HEPA filters remove smoke and other odors?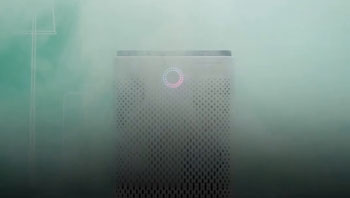 Smoke particles usually are 0.3 – 0.5 microns, so a True HEPA filter can be a good line of defense if you or your loved ones (or neighbors) are smokers.
It won't remove all the lingering odors from smoke, however, nor will it remove other odors from pets, cooking, etc. That's where activated carbon filters come in. They'll capture those smelly ultra-fine compounds that the HEPA filter misses.
Are air ionizers harmful? What do they do anyway?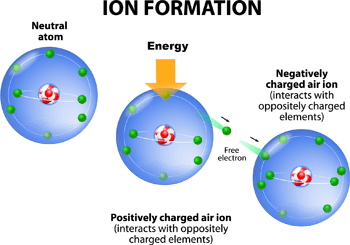 Ionizers work by sending out negatively charged ions (called anions). These attract positively charged ions (called cations). When they combine, they become too heavy to be suspended in the air. So the particles fall to the floor and other flat surfaces, where they can then be swept or vacuumed away.
Pretty much every air purifier that has an ionizer will produce trace amounts of ozone, well within federal and state health standards. Most people won't be affected by this at all. In fact, many appliances produce trace amounts of ozone.
On the flip side, ozone generators are specifically made to produce large amounts of ozone. The ozone is fantastic at removing odors, especially smoke and other stubborn smells. Hotels use them to clear cigarette smoke from their rooms sometimes.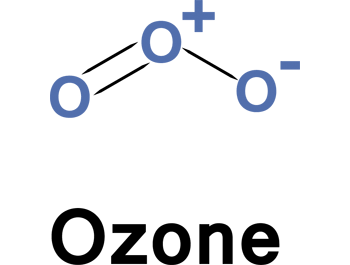 However, ozone is a lung irritant. For those with severe asthma or other respiratory conditions, it would be wise to avoid ozone generators altogether and avoid the ionizer feature in an air purifier.
The good news is, many models have ionizers that you can turn off, so it won't be an issue.
As far as benefits, many studies show that ionizers can reduce dangerous mold spores and bacteria and are particularly helpful in high-risk places like hospitals, clinics, etc.
Do I need an air purifier, dehumidifier, or a humidifier?
All of these products can reduce allergens and other pollutants, but not in the same way. Let's compare their functions:
Air Purifier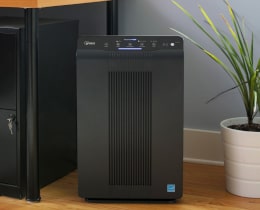 What they're for?
Removes airborne particles and pollutants via air filters
What they're best at?
Reduces pollutants that can aggravate allergies & asthma
Works best to remove?
Dust, mold spores, pet dander, germs, smoke.
An air purifier does nothing to affect your home's humidity. It only cleans and recirculates the air, whether it's dry or damp. A dehumidifier works to reduce the humidity in the room to an ideal level of < 50%. A humidifier adds moisture to the air to reach an ideal of at least 45%.
Dehumidifier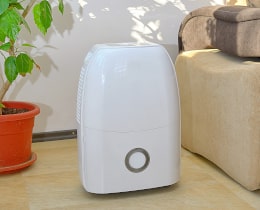 What they're for?
Pulls moisture from the room's air to lower the humidity level
What they're best at?
Relieves allergy symptoms and reduces damp, musty smells
Works best to remove?
Mold, dust mites, mildew
While a dehumidifier has filters that can capture some allergens, it's not really an air cleaner. It's best at reducing damp-feeling air, as well as musty odors you may find in basements or cellars. It can also help reduce dust mites by removing the moisture the little buggers need to live.
Humidifier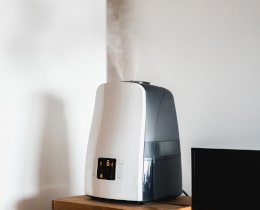 What they're for?
Adds moisture to the air to increase the humidity level
What they're best at?
Relieves sinus congestion, allergy flare ups, nosebleeds, snoring, dry skin, hair & eyes
Works best to remove?
Increased humidity reduces all airborne particles
Humidifiers reduce problems excessive dry air can cause, particularly in winter. Really dry air can host more airborne pollutants. Adding humidity makes these particles heavy, so they won't float around and end up in your nose. The extra humidity can also ease dry nasal passages to relieve congestion, nose bleeds, and snoring.
For overall better air quality, general odor reduction, and allergy relief, an air purifier is what you need. If you live in a humid climate, want to rid an area of musty smells, or control dust mites, a dehumidifier will be better. If you suffer from wintertime dry nasal passages, skin, or hair, a humidifier will make you more comfortable.
What are the best air purifiers for allergies, smoke, pets, and more?
Some specific needs benefit more from some types of air purifiers than others.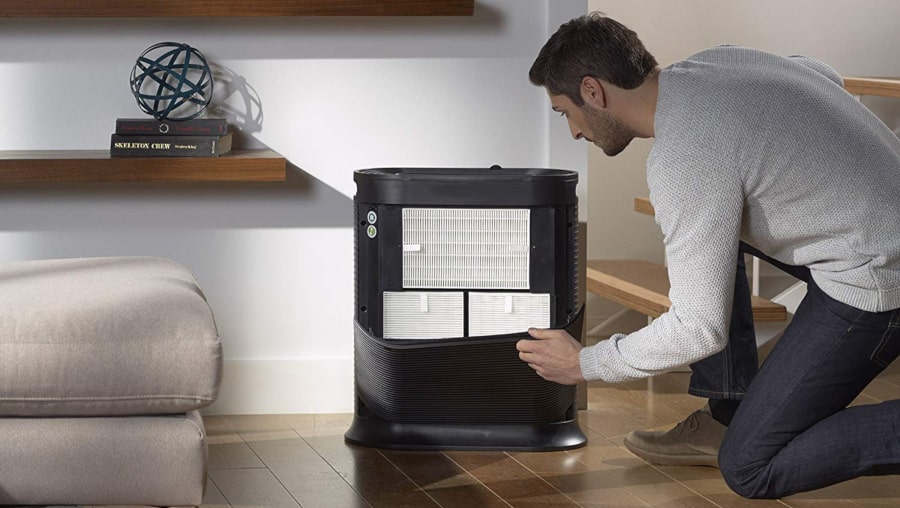 Here are a few common ones:
Allergies – Look for those with True HEPA filters and multiple layers of filtration.
Asthma – True HEPA will be your best friend here as well, but also look for those that tackle smoke and VOC (volatile organic compounds), which can be asthma triggers.
Smoke – Activated carbon filters combined with True HEPA go a long way in removing smoke odors. Ionizers can also help.
Pets – True HEPA again, but also purifiers with prefilters. The prefilters will capture a lot of pet hair and dander before it even reaches the inner filters. That will prolong your HEPA filter life. Activated carbon filtration will help with stubborn pet odors.
Lingering odors – To remove musty smells or cooking odors, a high quality HEPA filter plus activated charcoal can work wonders. If you'll be using it in a damp area such as a basement, look for a model such as the AeroMax 300 with antimicrobial treatment to prevent mold from growing on the filter itself.
---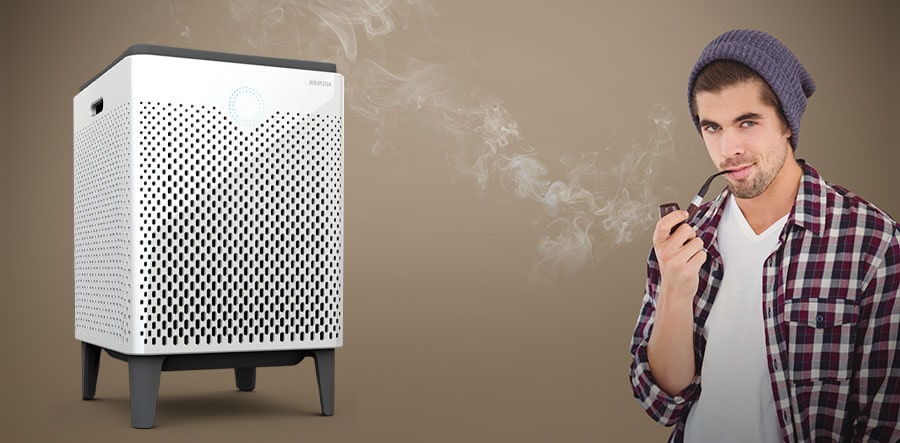 What should you look for when shopping for an air purifier?
There are many things to consider when buying an air purifier. Here are some of the most important criteria:
Size & Capacity

If you need an air purifier for a large room or office, you can probably get away with a larger model. For a bedroom or small living room or kitchen, you'll need something more compact. Smaller air purifiers are usually cheaper too.
Some models are wall-mounted, which makes them innovative space savers that won't take up any floor or surface area such as the Rabbit Air MinusA2.
Try to find an air purifier designed for a room with a larger area than your target space. It'll be able to run quieter at a lower fan speed.
Noise level

Many models list the noise level in decibels for various speeds. High or turbo fan speeds will be much louder than low or sleep mode fan speeds. This is good to know if you're planning on using it in bedrooms. You'll want a model that is whisper quiet at night.
Or you may need a quiet unit running in your office so it won't disturb your work or phone calls. Those that can run at around 20 – 30 decibels on low speed or sleep modes may be so quiet you will barely notice them. Anything above 60 decibels may be louder than a normal conversation or vacuum cleaner.
Design

If you're picky about your home's decor, the design of an air purifier might be an important factor. Some resemble an appliance or office equipment, which might fit in if you're using it in an office space or kitchen.
Others are more artistic with customizable decorative panels such as the Rabbit Air MinusA2 or the Alen BreatheSmart, which has 10 choices of colors and patterns to fit in with any decor.
Price

Air purifiers come in a wide range of prices. But more expensive doesn't always mean better. Take the Dyson Pure Cool Link, for example. For what it does, you'll pay more for the name than the functionality.
First, look for models that provide what you need. Then look for those little extras that will make your life easier. Things like automatic sleep mode, mobile app or voice control, reusable prefilters, light dimmers, timers, etc. shouldn't cost you an arm and a leg.


---
Air purifier maintenance
To get the most out of your air purifier, it's very important to follow setup and maintenance EXACTLY how it says to in the owner's manual. When operated properly, air purifiers are completely safe.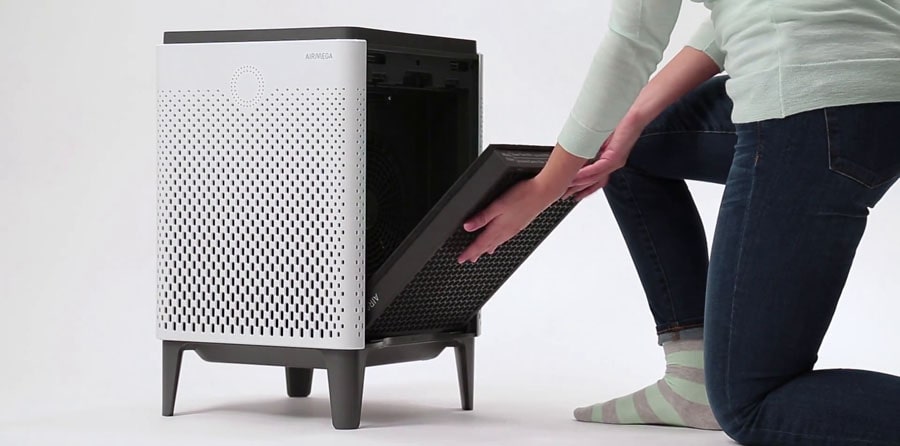 Keeping those filters cleaned and changed out regularly is the most important thing you can do to keep your machine running efficiently. A clogged filter cannot capture pollutants. It will blow them back in the air, or the fan could overheat, or both.
Be sure you always take off the plastic covers on the filters before operating the machine. Some people miss this, then report a bad chemical smell. Don't be like these people.
Also, make sure you're placing the filters incorrectly – not backwards or upside down – and get the filter housing all the way closed before turning on the machine. Otherwise, you'll have air leaks, which will diminish the cleaning capacity.
What air purifiers can't do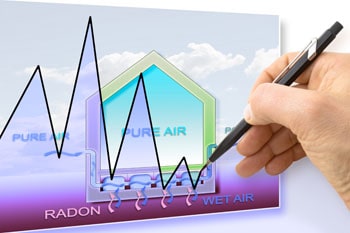 Almost every model on the market does at least an adequate job of catching dust and pollen. But what many of them miss are VOCs (volatile organic compounds) like fumes from paints, glue, cleaning products, etc.
They also cannot capture radon. You'll need a radon mitigation system installed by a certified radon removal contractor.
As mentioned above, air purifiers also don't remove or add to a room's humidity. You'll need a humidifier or dehumidifier for those functions.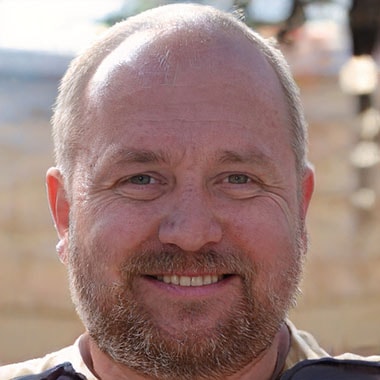 Author
Philip Owens. a respected air pollution expert, discovered his love of science at the young age of 8 during a class field trip to
COSI
. The demonstrations he saw that day ignited a passion and set him on the path of using science to help solve everyday problems.
Air Purifier Tips & Tricks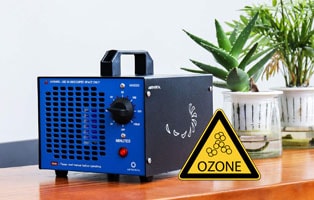 Our informative article will tell you the pros and cons of ozone air purifiers. Read it so you don't waste your money!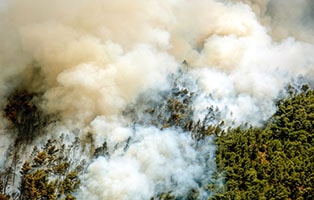 Suffering from the toxic effects of wildfire smoke? Read our article, and you'll find eight ways to protect you and your loved ones so that you stay safe and healthy.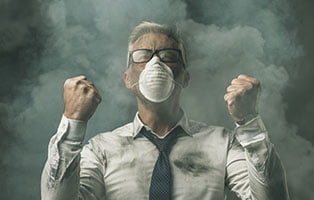 Indoor air quality can vary greatly based on geography and lifestyle. Identifying pollutants is the first step to healthy air. Learn how to test the air quality in your home with our ultimate guide.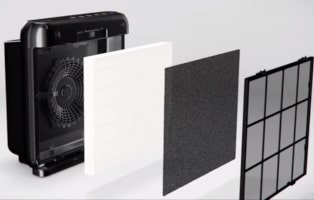 An air purifier removes contaminants from the air to improve interior air quality. But do they really work? What can they remove and how? We'll dive into some FAQ about air purifiers and how they can benefit your health.