Pressure washer expert Alex Woodward loves a good surprise
Pressure washer expert Alex Woodward loves the surprise he sees on homeowners' faces every time he and his team complete a home improvement or restoration project.
"They just light up when they see how much an old, dirty surface can be transformed in just a few minutes," he says.
Alex owns a home improvement and restoration company in Vancouver, British Columbia. He obtained his Bachelor's degree in Construction Management from Saskatchewan Polytechnic in 2010 and is a NARI Certified Remodeler. His team does a wide range of home restoration products, both interior and exterior. They also restore historic properties and those damaged by storms and floods.
Without pressure washers, Alex believes his productivity would be cut in half. "Pressure washers make our job a hundred times faster," Alex says. "It's nearly impossible to remove years of mold, moss, and tree sap by hand."
Since his crew uses pressure washers nearly every day, he understands just how important safety is and knows about every tip and trick to troubleshoot problems. He's familiar with a wide range of brands and types of power washers, which is why we're grateful to have him as a consultant for Cleanup.Expert's pressure washer section.
Alex resides in Vancouver with his wife of just 5 years, Amanda, and their two Border Collies, Buster and Boomer.
Pressure Washer Tips & Tricks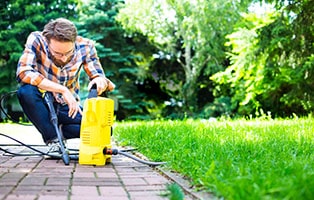 If your pressure washer is getting hot too frequently, this could be a sign that there's either something wrong with it, or you're doing something wrong. Read our article to diagnose these problems.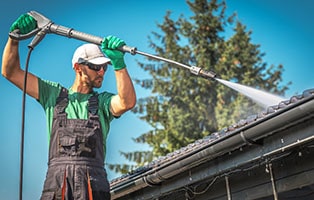 You're not a professional roof washer. That's why you need advice on whether pressure washing your roof is a good idea. Here you go..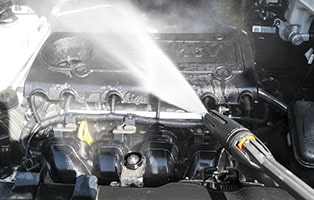 A car engine bay is one of the dirtiest parts of a vehicle, yet one of the least frequently cleaned. Learn more about how to power wash an engine and the best methods for doing so.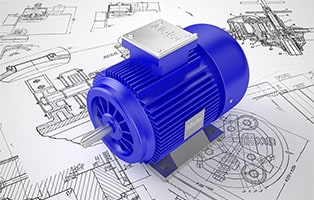 High-powered motors have become a must have for today's pressure washers, but choosing one over the other can be difficult. So, is an induction motor or universal motor better for a pressure washer? Read more to find out which is best for you.