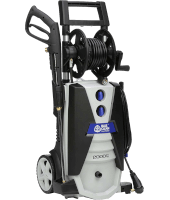 Our review of the AR Blue Clean AR390SS corded-electric pressure washer
We select, test, review and suggest the best products. We may earn a commission, if you buy something through our links.
The AR Blue Clean AR390SS is an electric pressure washer that is advertised for medium – heavy duty outdoor cleaning. It's the most powerful of the S line of AR Blue Clean washers. However, we'd recommend it more for light to medium-duty tasks, as it can struggle with heavy-duty grime. This is common for electric washers.
While they lack the power of gas washers, electric units like the AR390SS are usually plenty powerful enough for most tasks around the home. They don't require fuel, oil, or complicated winterizing procedures. They're also a lot quieter than gas-powered machines, which your neighbors may appreciate.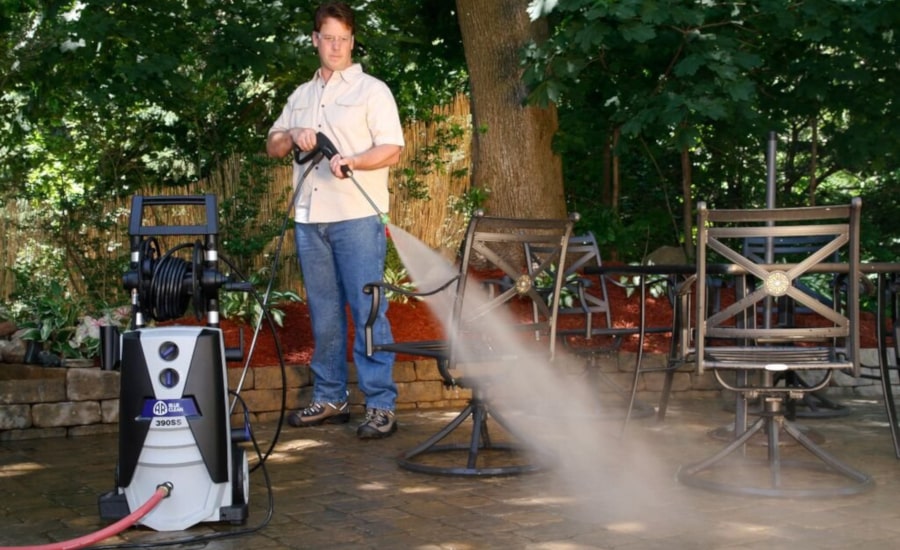 This particular unit is advertised as being environmentally friendly as well, using 80% less water with 45% more power than a standard garden hose.
Let's look closer at the AR390SS so you can determine if this is a good option for you.
What do you get with the AR Blue Clean AR390SS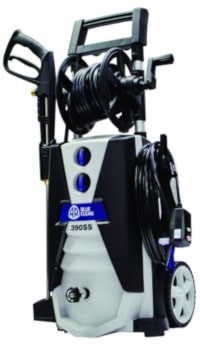 2,000 PSI
1.4 GPM
14 Amp 1.6 HP universal motor w/ tri-axial pump
4 quick-connect nozzles (0, 25, soap and rotary/turbo)
30-foot hose
35-foot power cord
Swivel cord
Hose reel for storage
48 oz. detergent tank
Automatic shut-off
1-year "bumper-to-bumper" warranty
The connections have all been upgraded from plastic to metal fittings, which is an improvement. Unfortunately, the hose reel itself is made of plastic. It's supposed to turn to roll up the hose easily, but can be very stiff.
For some owners, it worked fine. For others, it was very difficult to turn and broke within a few uses. The hose is attached to the reel, however, so simply removing the reel isn't simple. Some customers rigged up their own hose wrap on the machine. One customer reported he removed the original mounting screw on the reel and replaced it with a machine bolt and nut, after which it worked much better.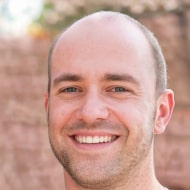 For flimsy-feeling hose reels, try unrolling the hose completely before using so that the hose isn't full of water, which can make it too stiff to move on the reel.
Customers advise getting the extended warranty if possible, as a lot of the problems they had occurred just after the 1-year warranty expired.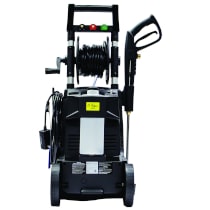 Product Dimensions
Height: 35.5 inches
Length: 13.75 inches
Width: 15.25 inches
Weight: 31 pounds
Most owners agree that this machine is lightweight and compact. It easily breaks down for even more storage space when needed. Also, several women and older people were happy with how easily they could handle this pressure washer.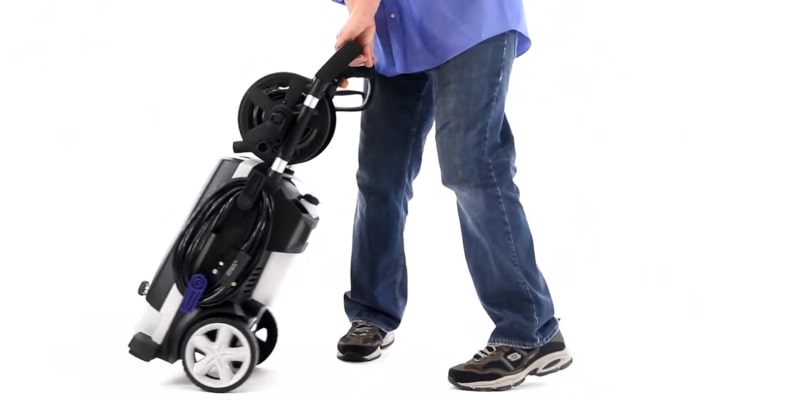 How to Operate
Setup of this machine is straightforward and easy. Here are the basic steps:
Attach the high pressure hose to the spray gun.
Insert spray wand into the gun & turn clockwise as you push it on.
Attach garden hose adapter to the pump end of your garden hose, then attach adapter to the pump inlet.
Make sure the safety tab is engaged on the spray gun (squeeze trigger to test).
Plug the power cord into a grounded 120V outlet and press the reset button.

NOTE: You must press the reset button each time you plug the power cord into an outlet.

Turn on the water supply.
Unlock the trigger by pushing down the safety tab.
Squeeze the trigger to remove air and allow water to flow from the spray gun.
Turn on the power switch on the back of the machine.
Now you're ready to clean!
Always follow the detailed instructions in the owner's manual. There, you'll find safety info, troubleshooting tips, contact info, parts numbers, and more.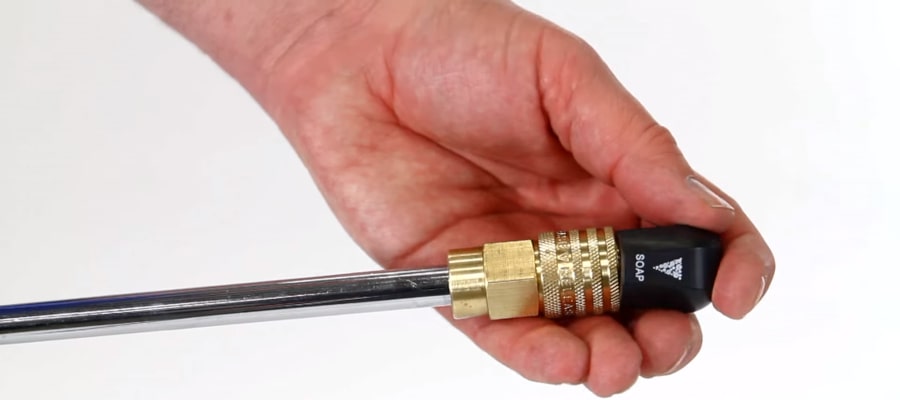 If you won't be running your pressure washer for 3 months or more, or need to store it for the winter, you should always run a pump saver through it to keep the internal parts lubricated, keep rubber seals from drying out, protect against freezing, and prevent corrosion.
Here's how you do it:
Make sure the unit is off.
Disconnect hose and spray gun.
Unscrew threaded cap from pump saver bottle to break the seal, then reattach the threaded cap.
Remove the black cap from the bottle.
Insert the top of the pump saver bottle onto the hose adapter on the pressure washer inlet.
Twist the bottle clockwise to secure it tightly in place.
Turn the unit on.
Squeeze the bottle to help get the liquid into the pump.
Turn off the power when the pump saver liquid starts flowing from the water outlet.

Performance
Customers have successfully used this to clean mud off a Jeep, and also for decks, lawn furniture, home exteriors, driveways, windows, grill grates, dog kennels, and general car washing. Most agree that it is not a commercial-quality machine, and was a little slower at cleaning than more powerful units, but they were happy with how it performed for the affordable price.
Several customers mentioned how quiet it was, and some commented they were able to run the machine for a few hours straight with no issues. They liked that you can adjust the amount of detergent in the spray, which is useful when you need to clean a variety of surfaces that have different levels of grime.


What's to love about the AR Blue Clean AR390SS

The price is just right for most homeowners. It'll pay for itself within 1 – 2 uses compared to what you'd pay a professional cleaning service. It won't have the power of a commercial-grade washer, but its performance is enough for most of the general light – medium duty cleaning around your home.
With the included rotary/turbo nozzle, you'll be able to speed up cleaning for those big jobs like driveways. It's light enough for pretty much any adult to operate. The total stop system (TTS) helps save water and prevents accidental contact with the high-powered spray. As soon as you release the trigger, the pump shuts off. It's also nice to be able to control the amount of detergent used.
The "bumper-to-bumper" warranty is good for a year, and customer service for the most part is helpful with returns and troubleshooting tips.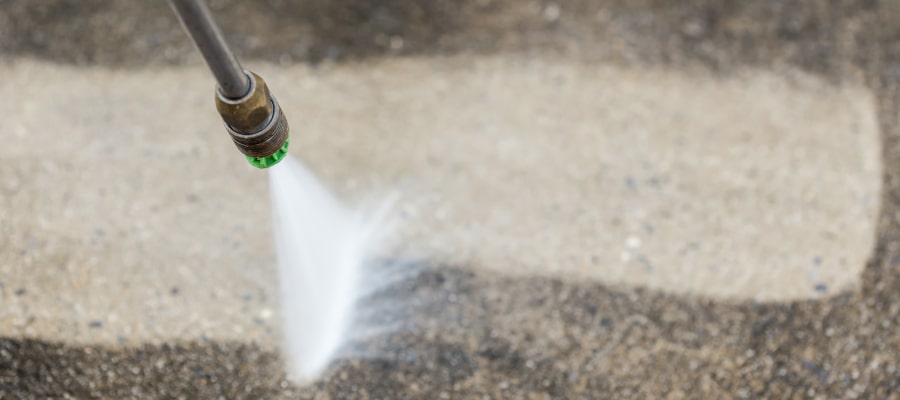 What's not-so-great about the AR Blue Clean AR390SS

A few customers had issues with the detergent not flowing. One customer discovered that the tube connecting the detergent dispenser to the main pump was disconnected inside the machine. He was able to use an 8-inch Phillips screwdriver to remove the panel to access the tube. He reconnected the tube, replaced the panel, and then it worked fine.
Due to how tall it is, the washer can be top-heavy and can topple over, especially on an uneven surface. The holder for the spray wand can come loose and fall off when you remove the gun. You could possibly secure it with a screw or zip tie if you have that issue. Also, nozzles may fall off the onboard storage if you're rolling the machine over bumpy ground.
The hose, while nice and long, may kink when fully unrolled and is so stiff, it won't lie flat. The hose reel is plastic and not as durable as it should be. Other plastic parts can make the machine feel a bit flimsy. So quality control issues usually revolve around those parts failing.
For more versatility in your cleaning experience, try these optional accessories:

Clean those large areas up to 60 – 80% faster than a spray wand alone. Includes 15" extension wand. Nylon brush skirt prevents overspray.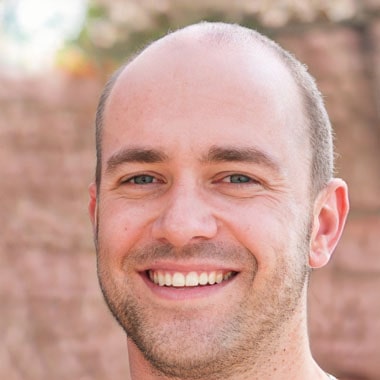 Author
Alex owns a home improvement and restoration company in Vancouver. He obtained his Bachelor's degree in Construction Management from Saskatchewan Polytechnic and is a NARI Certified Remodeler. His team does a wide range of home restoration products, both interior and exterior.
---
Pressure Washer Tips & Tricks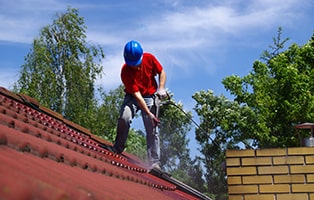 The leaves are starting to fall, and you may be thinking about power washing your gutters. Why? It's the perfect time of year to maintain those dirty drainage systems. The cool weather brings out dirt build-up, which can cause more problems.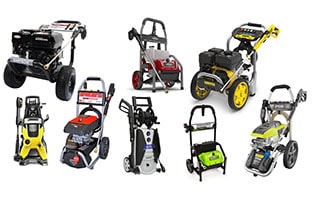 When it comes to cleaning grungy patio furniture, dirt-encrusted siding, and oily driveways, power washers are an indispensable tool. Read our article to find out which companies make the best ones.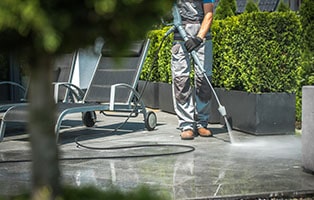 A pressure washer is a way to clean your patio that doesn't involve lots of strenuous scrubbing. Read about the 7 steps you'll need to follow if you want your patio cleaning to be a smash success.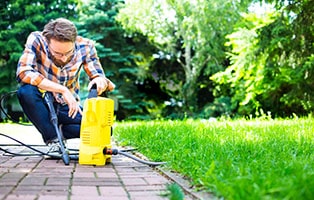 If your pressure washer is getting hot too frequently, this could be a sign that there's either something wrong with it, or you're doing something wrong. Read our article to diagnose these problems.