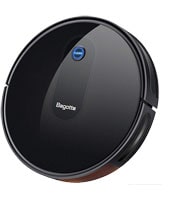 Is the Bagotte BG600 robot vacuum with 1600Pa suction power really all it's cracked up to be? Find out in our 2022 review.
One of the slimmest robot vacuums out there, the Bagotte BG600 robot vacuum has a lot going for it. Not only does it fit under low furniture with its height of under 3 inches, but it's also super affordable and has several features that make it a good value for the money.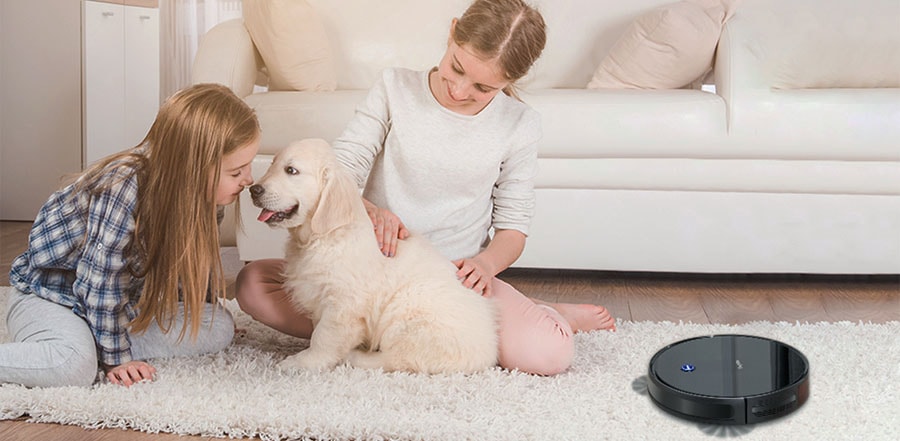 This is one of the lesser known brands, but that doesn't mean it can't compete with the big names. Strong suction is the BG600's selling point, with a full 1600Pa at its strongest. It comes with many of the features of your top-rated robot vacuums including 6 cleaning modes, a large dustbin, automatic redocking, and scheduled cleaning.
The BG600 is a good option for those who want to dip their toes into owning a robot vacuum without investing big bucks. But, like most of the robotic cleaning devices, paying less means limited features. In the case of the BG600, you won't find a lot of smart tech.
If basic and affordable is what you want, though, then keep reading. We'll break down the deets.
What's in the box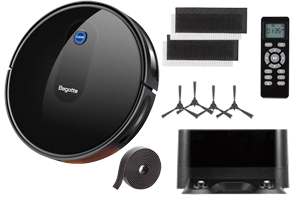 Bagotte BG600 robot vacuum
Charging base with power cord & AC adapter
Remote control (w/ 2 AAA batteries included)
Cleaning tool
Magnetic barrier strip
Extra filter
4 side brushes (2 to install and 2 extras)
Owner's manual
Initial charging will take 300 – 360 minutes. Battery run time is up to 100 minutes. Noise level averages 55dB, which makes this guy pretty quiet and non-intrusive. Bagotte offers a 30-day money-back guarantee for any reason and a 1-year warranty for quality-related issues.
Bagotte BG600 design and size
Diameter: 12.4 inches
Height: 2.7 inches
Weight: 8.5 pounds
Dustbin capacity: 0.5 L
The BG600 has a pretty basic design. It's a totally flat circle shape with no turret full of navigation sensors. This helps it remain a low profile vacuum that can fit under a lot of furniture and toe kicks. The tempered glass, solid black surface looks sleek but can show dust, and it most certainly will.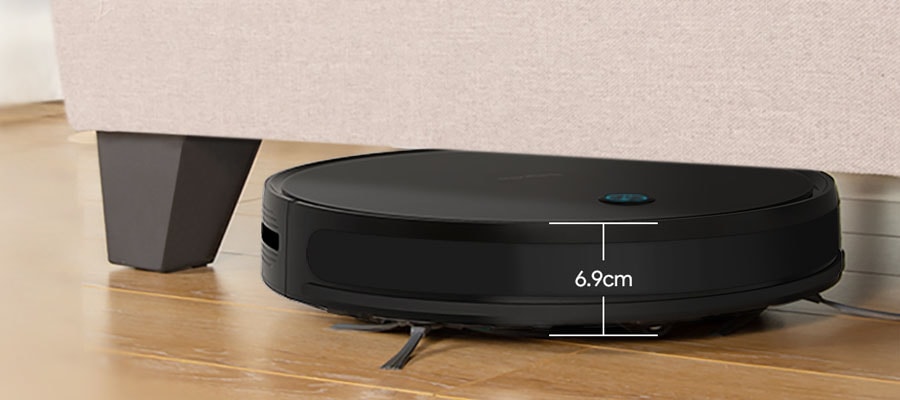 Oddly, there's an on/off switch on the underside of the robot. In other models, this is usually located on top of the machine (if they even have one). The brush roll is a combo of rubber blades and brush bristles. You'll need to install 2 of the included side brushes by just pressing them into the slots on the bottom. The cleaning brush includes a blade for cutting away any hair or string tangles.
To start cleaning, you'll need to flip the on/off switch to ON. Batteries are included in the remote, which is what you'll need to set cleaning modes and scheduled cleaning.
Smart navigation…sort of.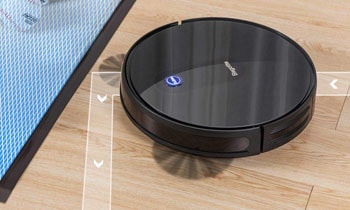 There is no map storage in this robot vacuum, so each cycle is like an amnesiac seeing the world anew all over again. The BG600 uses infrared sensors to see the world, including cliff sensors, so it won't take a tumble down your stairs. It recognizes the magnetic barrier strip and will avoid anything beyond where you place it. You may want to lay this strip down around your pet's water bowl, or charging stations with loose cables on the floor, or the playroom with an infinite supply of strewn Legos.
Despite the lack of advanced mapping, this robot vac does a commendable job using pre-programmed algorithms within 6 different cleaning modes. There is no smartphone app or smart home control available for this vacuum. All cleaning options must be set with the remote control (except for auto clean, which can also be started from the "clean" button on the vac itself). You can also steer the vacuum manually with the remote. Choose from 6 cleaning modes:
Auto
Scheduling
Spot
Edge
Single room
Max cleaning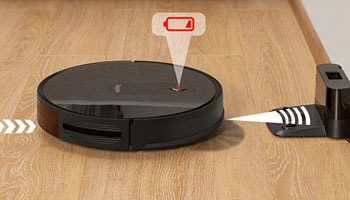 There's also a combo of 4 different routes to choose from:
Random
Around spot
Along edge
Back & forth
Scheduling is a little limited, in that you can only choose a scheduled clean for a certain time of day, but not for specific days of the week. Once the battery is low, the dustbin is full, or the cycle is complete, the BG600 returns to its dock to charge up.
Quiet yet powerful
At just 55 dB, the BG600 will still be noticable, but not so intrusive that you can't hear a conversation or concentrate on work. You may even be able to run it while you're asleep, although you'll need to provide it with some light since it depends on light to navigate (unlike the Neato Robotics D7 with laser navigation, which we also reviewed).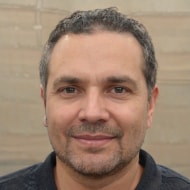 Some robot vacs get hung up on corners of area rugs. If this happens, try using double stick tape to hold the rug corners down to the floor. For rugs with tassels, try folding the tassels under so the vacuum won't get tangled in them.
For such a quiet vacuum, you'd think perhaps the suction would be only so-so. But nope, that's not the case here. The BG600 produces up to 1600Pa suction power at its highest setting. It automatically adjusts suction power depending on the flooring type.
What's great about the Bagotte BG600 robot vacuum

Customers like the simplicity of this vacuum. They like not having to fuss with connecting to wireless and setting up apps or integrating with smart home systems. The versatility of the remote control options was another popular feature. Most users agreed that it was easy to clean out the dustbin and brush roller.
Several people commented about how quiet it runs. Battery life lasted really well to clean at least a few rooms in large houses and the entirety of small apartments. Pet owners were impressed with how much hair it managed to pick up. It also performed well in homes with young kids to pick up crumbs and other debris.
Overall, fans of the BG600 think it works just as well or even better than higher priced models that have the same features.
What's not-so-great about the Bagotte BG600 robot vacuum

By far, the biggest con was the lack of an associated mobile app to control the vacuum and see a cleaning map, etc. People also wished the brush roller was wider. At only 5.75 inches, it's a pretty narrow cleaning path. A wider brush roller would provide a quicker and more efficient cleaning pattern. Plus the bristles combined with rubber blades often get hair (especially long hair) and strings wrapped around them.
The charging base is rather light, so sometimes the vacuum may scoot it around while trying to dock, and if the battery is too low, it might die before it ever gets on the dock. One option some customers have tried is to weigh the dock down or tape it to the floor.
Though the remote control is easy to use, just like your TV remotes, some customers had a hard time keeping track of it, and without it, the BG600 can't do much except the default auto clean.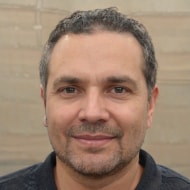 Just because robot vacuums work automatically, it doesn't mean they don't require some hands-on attention. Hair and strings often get caught in robot vacuum brush rollers, either on the blades themselves or the axles. This debris can also accumulate around the side brushes and wheels. For homes with pets and people with long hair, you'll find this more often. Clean out all hair and string debris once a week or so to keep your vacuum running at peak performance.
Some customers experienced annoying errors such as the vacuum being stuck in a loop, spinning in a circle until it died. For others, the robot got caught on several objects or couldn't find its docking station, leaving it to die in random areas of the house.
Conclusions
The Bagotte BG600 robot vacuum is good for people who:
are on tight budgets
have no desire for a lot of smart tech
have never owned a robot vac
live in small apartments
have uncluttered homes
appreciate simplistic operation
own pets or have small children

PROS:

Affordable
Quiet
Simple to operate
Long battery life
Auto-redocking
Strong suction
Multiple cleaning modes
Versatile remote control
Slim design for low-profile furniture


CONS:

No mobile app controls
No mapping
Narrow brush roller
Hair/string accumulates on roller
May not find docking station
Docking station too light
Scheduling features limited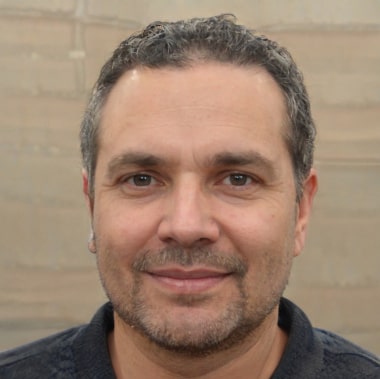 Author
Stephen A. Hancock received his M.S. in Mechanical Engineering (Robotics Track) from University of Utah in 2004. Since then, he's contributed to numerous articles and has been a consultant for many technical publications and websites.
---
Robot Tips & Tricks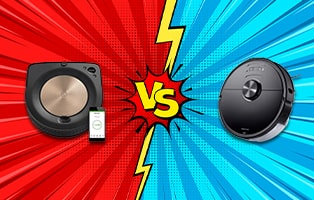 If you want to know which company wins the "Roomba vs. Roborock" battle, check out our article. You'll learn what makes each model exceptional, and things you'll need to know before buying.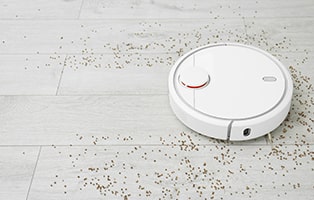 Robotic vacuum navigation systems include sensor mapping, camera mapping, gyroscopes, LiDAR, and SLAM. Read all about this technology in our informative article.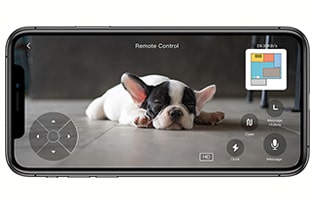 If you're worried that your robot vacuum is spying on you, you're not alone. Read our information-packed article to find out if it is, and what you can do about it.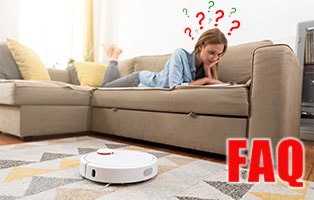 Robot Vacuum Cleaners are evolving at a rapid pace and have indeed become the new necessity for any modern household. Here's a breakdown on some of the most frequently asked questions about these devices