Looking for a Robotic Floor Cleaner? Here are the Best Budget Robot Vacuums in 2023!
Looking for the best cheap robotic vacuums? Once upon a time, you needed to shell out four figures when purchasing a robotic vacuum cleaner. However, due to technological advances in the last few years, there are decent budget robot vacuums that won't bust your budget.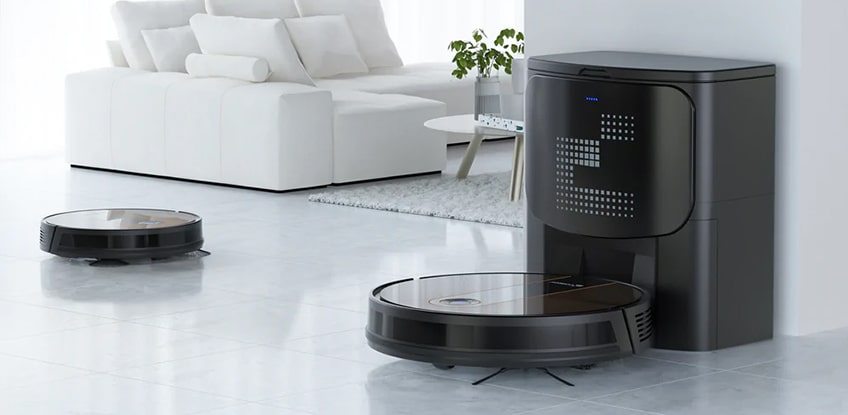 An affordable vacuum cleaner might not have all the bells and whistles a higher-end model has. However, you can find ones that can do a good job for under $300. Here are some features to look for when trying to find the best value for your budget in 2023!
Our Top Picks
We select, test, review and suggest the best products. We may earn a commission, if you buy something through our links.
What to Look for In an Affordable Robot Vacuum
Battery Life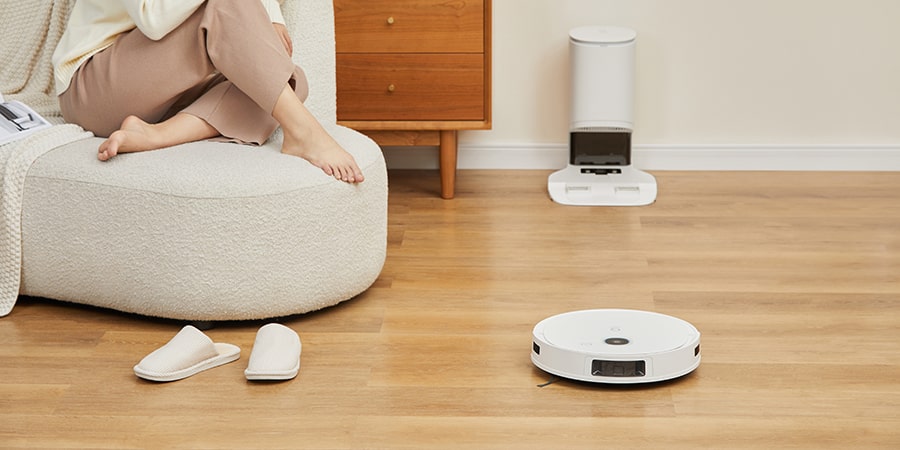 Yeedi Vac X – Best Budget Vacuum Cleaner Runs Up to 90 Minutes!
You don't necessarily need to skimp on battery life when buying an affordable robot vacuum. In fact, most of them can run for 60 minutes or more on a single charge. For example, the Yeedi Vac X is under $300 and runs up to 90 minutes before needing to head back to home base for a recharge.
Compact Size
If you have furniture in your home with little space between it and the floor, you'll want a model with a low profile. Otherwise, your trusty bot might not be able to maneuver into tight spaces. Or if it can, it might have a difficult time backing out. The good news is that some of the most inexpensive robovacs are also the most compact.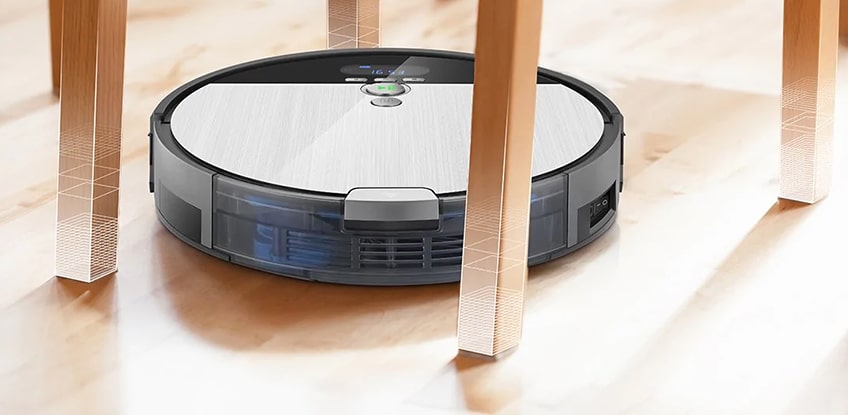 Choose a Bot that Maneuvers in Narrow Spaces
For instance, the Eufy RoboVAc 30C is a budget-priced model under three inches in height. The DEEBOT N79S is another affordable robotic vacuum that can easily suck up dirt underneath low-hanging furniture and other hard-to-reach places. However, before plunking down your cash for a robotic vacuum, you probably should measure how far it is from the floor to the base of your furniture to see if a model you're contemplating purchasing can fit underneath it.
Ample Suction Power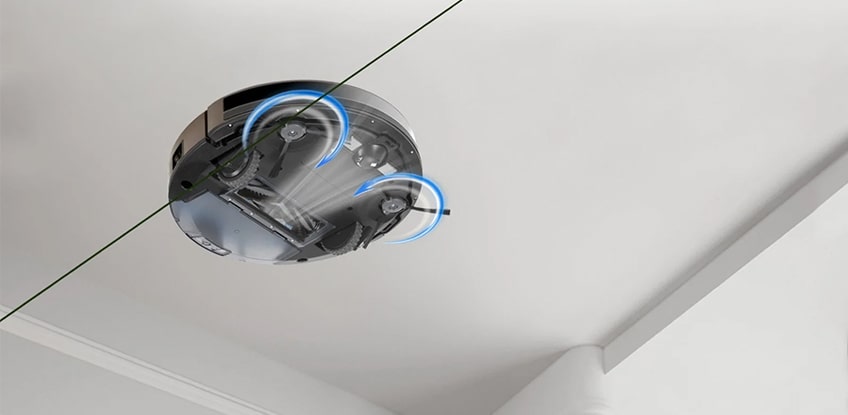 Budget Robovacs have more Powerful Suction
Interestingly, many cheap robovacs have more powerful suction than their more expensive counterparts. That's because manufacturers of these lower-end units concentrate on their ability to suck up dirt and debris instead of higher-end features like advanced navigation and obstacle avoidance.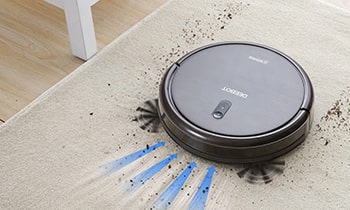 If you want your robotic vacuum to adequately suck up floor crud, get a unit with at least 1,000Pa of suction power. Pa stands for Pascal, which is used in physics to indicate a pressure difference. Vacuum cleaners create a negative pressure to suck in dust and dirt. The more negative pressure a unit generates, the more robust the suction power.
One of the best budget robovacs with decent suction is the Yeedi Vac X. It's not only priced under $300—it's rated at 3,000Pa, ensuring that your home will be blessedly free from dirt and debris at all times—including pet hair (check out our article if you want to find out what are the best robot vacuums for pets).
Some budget-priced robovacs even offer turbo boost, which means you can increase suction power up to two times whenever you need to by using an app or remote control. One affordable robotic vacuum with this feature is the ECOVACS DEEBOT N79S.
Other inexpensive robovacs have sensors that can distinguish carpets from hard floors. That way, they're able to increase power to get all the embedded filth out of your rugs. The Yeedi Vac X is a bargain robovac with this capability.
Consummate Multitasker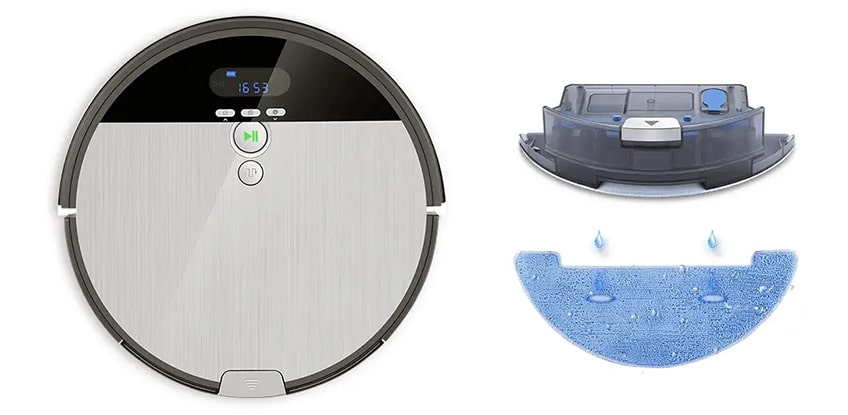 To make your housework load lighter, consider buying a mop vacuum robot. For example, the ILIFE V8s is an inexpensive hybrid model that can mop hard floors as well as sucking up all the dirt and debris from your carpets. Another way to make vacuuming even easier is by upgrading to a self-emptying robot vacuum.
More
Best Cheap Robot Vacuums in 2023
---
---
---
---
---
Other Features to Look For in Cheap Robotic Vacuums
Editable Home Maps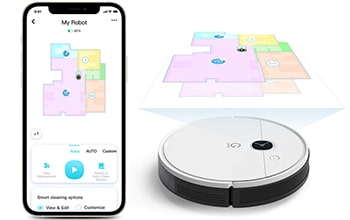 Sweeper vacuums that let you create editable home maps make cleaning more efficient. Choose which areas on the map you want your bot to clean, or declare a room off-limits by setting up a virtual barrier. That way, your budget robot vacuum only cleans where it needs to. The Yeedi Vac X can do this.
Big Enough Dustbin
If a cheap robot vacuum cleaner has a too-tiny dustbin, you'll be emptying it every two seconds, which can be annoying. That's why you'll probably want a model with a larger dustbin size.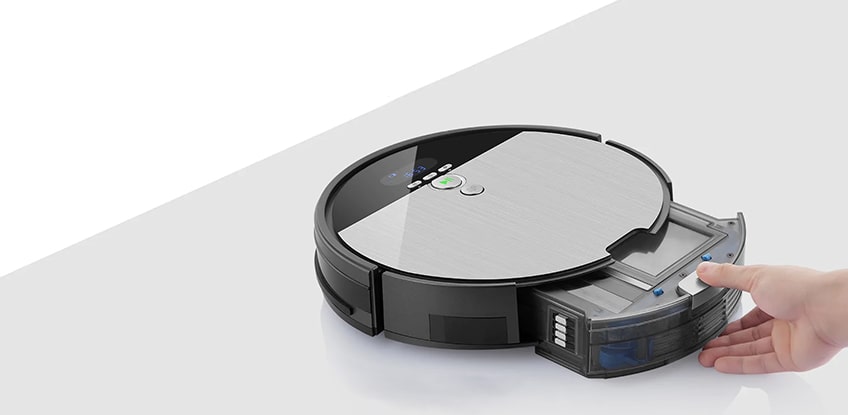 Bigger the Dustbin, Less often you'll Need to Empty Robovac
The ILIFE V8s is priced under $300 and has a generously sized 750ml dustbin. That way, it's able to clean larger spaces without frequent emptying.
Quiet Operation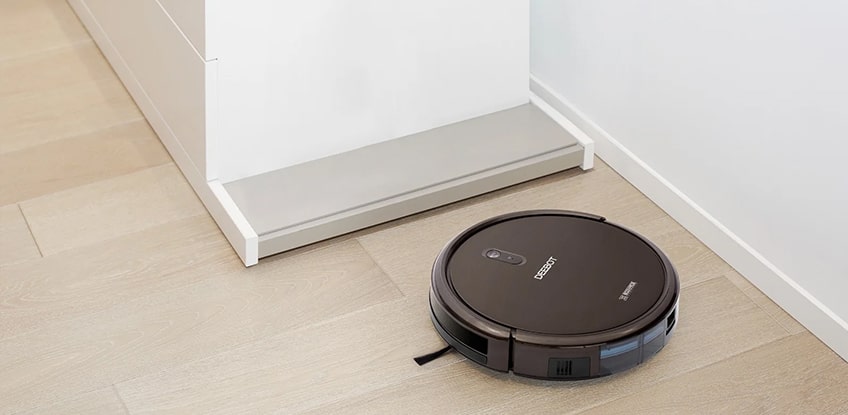 DEEBOT N79S – Affordable Model that Doesn't Make much Noise
Even the cheapest robot vacuums typically operate at lower decibel levels than old-fashioned ones, allowing you and your family to do activities or relax in peace. The DEEBOT N79S is an affordable model that doesn't make much noise, so it won't wake the baby or scare away pets.
Seamlessly Connects to Wi-Fi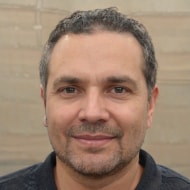 Some inexpensive robovacs connect to your home's Wi-Fi network and can be linked to your tablet or smartphone. That way, you can communicate with your vacuum cleaner while you're out of the house and let it know you want it to do a quick sweep before guests arrive. With a Wi-Fi-enabled vacuuming bot, you can use Alexa or Google Home to issue voice commands to your dirt-sucking droid.
Why Buy a Robotic Vacuum Cleaner in the First Place
By ditching your old-fashioned vacuum cleaner and investing in a robotic one, you'll save oodles of time because your tireless mechanical servant will be hard at work keeping your floors clean instead of you needing to do it. If you or a family member has mobility issues, a robovac can be a godsend.
That's because even lightweight conventional models can be incredibly challenging to operate for people recovering from an injury or living with a disability. On the other hand, robotic vacuum cleaners get your floors spic and span without you needing to lift a finger. They're also a terrific option for older people who aren't able to get around as easily as they did in their younger years.
Your little robotic buddy can even clean while you're away from home. Preprogram it to do your bidding while you're at work or running errands, and you'll return to spotless floors.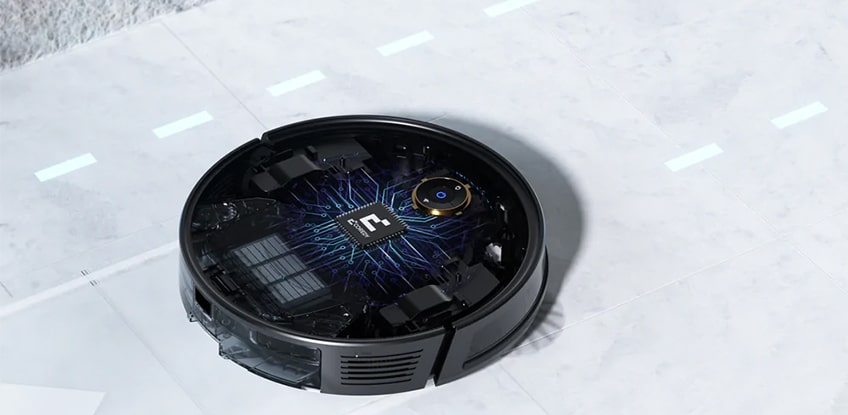 Automatic floor cleaners return to their docking stations for recharging at the end of each cleaning cycle or when the onboard electricity runs out. This means that as long as the charging dock is plugged in, you never have to worry about the battery running out of juice.
Some models are intelligent enough to automatically adjust suction power depending on what type of floor surface they're traveling over. This means that, unlike old-fashioned vacs where you have to manually change settings when you switch from vacuuming your hard tile floors to carpet, your cleaning droid might be smart enough to do it all by itself.
Cool, huh?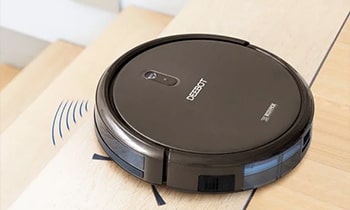 Other units allow you to set "no-go zones" or places you don't want your robovac to travel to. That way, they won't smash your expensive vase to smithereens or take a nasty tumble down the stairs.
Regular vacuum cleaners have difficulty squeezing under beds, corners, tight spots, and underneath cabinet edges. On the other hand, many compact robotic vacuum cleaners can easily get into places conventional vacuums can't. Lastly, robotic vacuums don't have cords, so they don't pose a tripping hazard.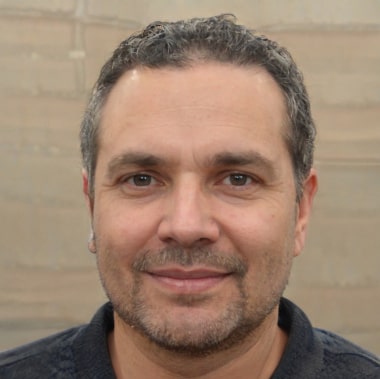 Author
Stephen A. Hancock received his M.S. in Mechanical Engineering (Robotics Track) from University of Utah in 2004. Since then, he's contributed to numerous articles and has been a consultant for many technical publications and websites.
Robot Tips & Tricks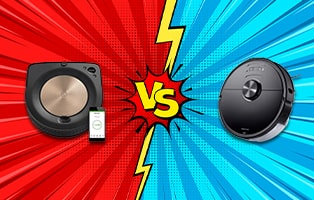 If you want to know which company wins the "Roomba vs. Roborock" battle, check out our article. You'll learn what makes each model exceptional, and things you'll need to know before buying.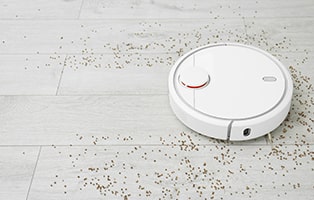 Robotic vacuum navigation systems include sensor mapping, camera mapping, gyroscopes, LiDAR, and SLAM. Read all about this technology in our informative article.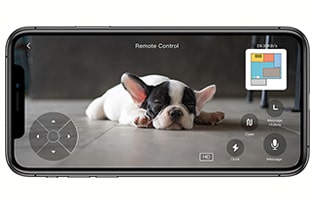 If you're worried that your robot vacuum is spying on you, you're not alone. Read our information-packed article to find out if it is, and what you can do about it.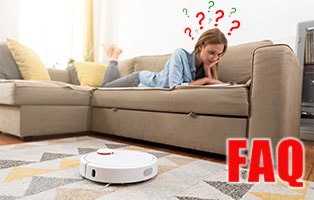 Robot Vacuum Cleaners are evolving at a rapid pace and have indeed become the new necessity for any modern household. Here's a breakdown on some of the most frequently asked questions about these devices