How to Use a Pressure Washer Safely and Efficiently
Nothing beats a pressure washer for cleaning years' worth of stuck on grime from surfaces all around your home. From mildew to tree sap and even old chewing gum, a pressure washer is your best friend to remove these stubborn sticky messes.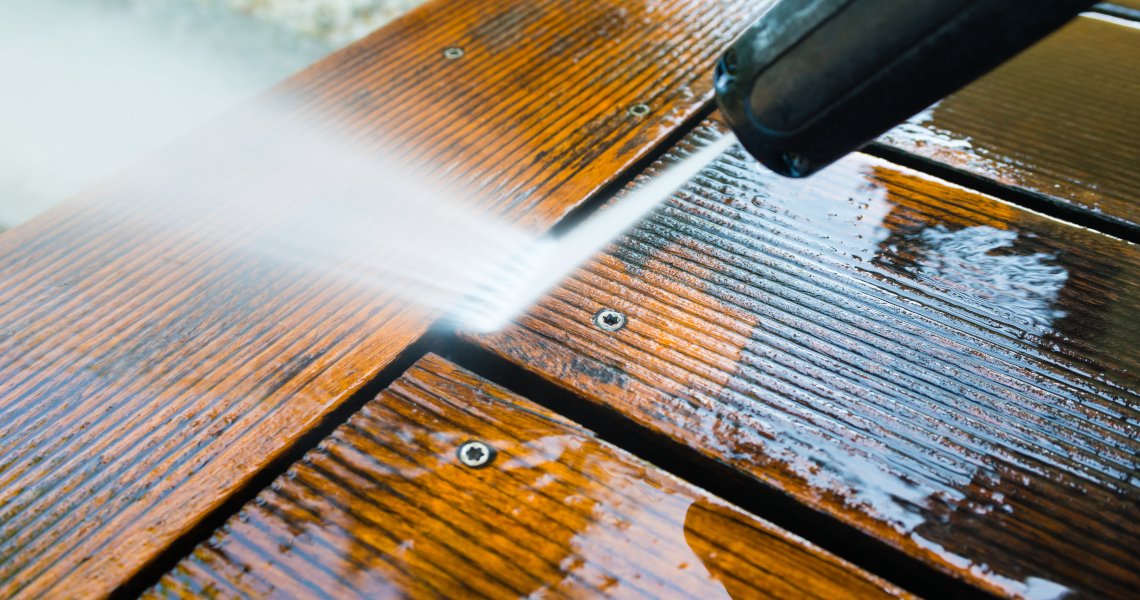 Pressure washers rely on water pressure to produce the cleaning power needed for such jobs. They do this by pumping water through a very narrow hose and wand, which increases pressure the narrower it gets. On the wand is a hand-squeezed trigger that activates the flow.
Some pressure washer wands have an adjustable nozzle. Others have separate detachable nozzles. Both types allow for more control over the angle and pressure used for different tasks.
Due to the high pressure, it's vitally important to follow strict safety measures to prevent surface damage as well as injury to yourself and others. Follow these general guidelines for safe operation of your pressure washer: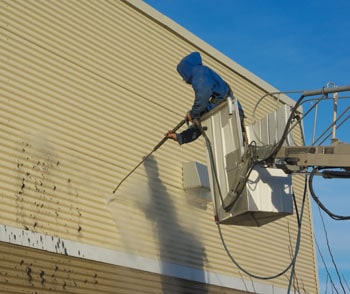 Read the manual. It will tell you exactly how to operate your particular model, along with important info about replacement parts and troubleshooting.
Never touch the spray. Don't point it at kids or pets either. It can easily lacerate skin and even remove fingers if the pressure is high enough.
Wear protective gear. No shorts and flip flops. Think safety goggles, work gloves, enclosed shoes, ear protection (especially with gas power washers), and pants.
Prep your surroundings. Cover exterior lights, vents, and close your windows. Get all tripping hazards out of the way, including pets and kids.
No ladders! Pressure washers can produce a serious kickback force, which can lead to a nasty fall. Opt for extension wands to reach high areas instead.
It's not difficult to use a pressure washer, but there are some rules that should be followed for a safe, effective cleaning job each and every time. These are general steps. The process can vary depending on your machine.
Sweep or brush all loose dirt and debris from the surface you're cleaning.
Connect garden hose to the water inlet.
Turn the faucet on fully.
Sweeze wand trigger to release air pressure.

Check hose connections for leaks.
For a gas power washer, pull the starter cord to start the engine. For electric, plug into a grounded, GFCI outlet.
Let water run through the machine for about a minute to prime the system. But never let it idle for longer than 3-5 minutes so you won't overheat the engine.
With trigger off, attach a low pressure nozzle, or set adjustable nozzle to low. Always start with low pressure and work your way up.
Hold the wand with both hands. Plant feet firmly on the ground.
Start with low pressure, about 18 inches from cleaning surface. Move in a side-to side motion at a 45 degree angle to the surface.
Keep moving. Don't stay in one spot or you risk damage to the surface. Move the spray in overlapping lines to avoid streaks.
If you need more pressure, try moving the spray closer to the surface, but no more than 6 inches away. Or lock the trigger on the wand and attach a higher pressure tip.
Read More