The 8 Best Steam Mops On The Planet: The 2023 Reviews
Are you looking for the best steam mop for cleaning floors, carpets, and other household surfaces? If so, read our 2023 reviews to help you decide before you buy.
Our Top Picks
We select, test, review and suggest the best products. We may earn a commission, if you buy something through our links.
With a steam mop, your days of lugging around a big ol' bucket full of filthy water and a mop you have to wring out every two seconds will be over forever!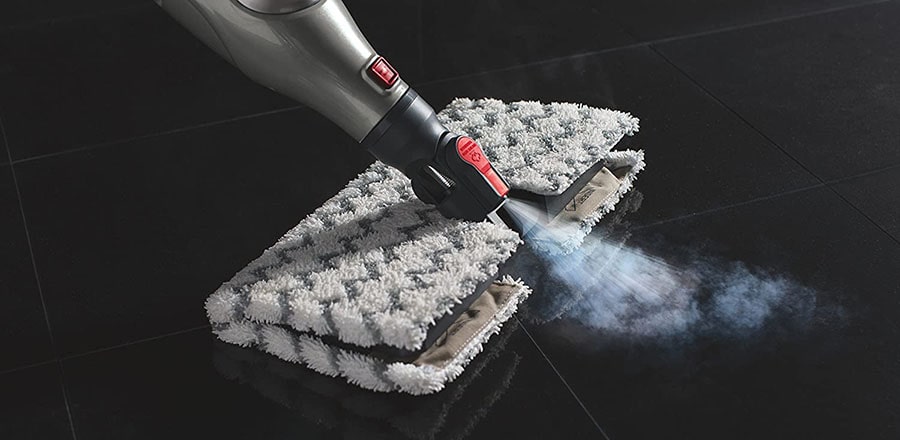 This also means no more getting down on your hands and knees to scrub away hideous floor stains. Steam mopping is a safe and effective way to clean and disinfect your hard floors including tile, sealed hardwood floors, ceramic, and porcelain. However, keep in mind that steam mops shouldn't be used on laminate floors (you'll find out why later in this article).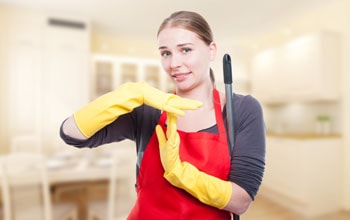 The only chemical steam mops require is distilled water.
And H2O (as you well know) is one of the most harmless chemicals on the planet!
This means you won't be breathing in any harsh fumes from potentially toxic cleaning solutions. Because you don't have to buy as many expensive cleaning products, you'll save money.
Great For Killing Pathogens
If you have asthma, allergies, or multiple chemical sensitivities (MCS), you'll love the way steam cleaners annihilate the pathogens that trigger adverse physical reactions.
The mind-blowing thing about this is the steam only takes five minutes to do its job!
Steam mops also get rid of dust mites, bed bugs, fleas, and other creepy-crawlies. They're fantastic at killing viruses, Salmonella, MRSA, and bacteria too–including the coronavirus!
Efficiently Trap Dirt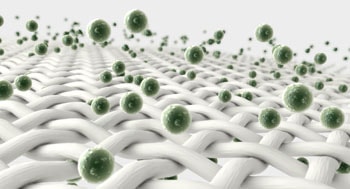 Steam mops are compact, lightweight, easy to set up, and ready to use in seconds. Many of them come with a swivel head, making them easy to maneuver underneath furniture and appliances.
Steam mops use incredibly absorbent microfiber pads to trap dirt. The mop pads are reusable–all you have to do is to throw them in your washing machine. You can wash most reusable pads 25 times or more.
Decide Which One Is Best For You
Our 2023 reviews feature products from major manufactures like Shark and O'Cedar. If you're ready to experience the benefits of chemical-free cleaning, here are the reviews that'll help you decide which steam mop is best for you:
More
Top 8 Steam Mops of 2023: Our Reviews And Ratings
---
---
---
---
---
---
---
---
More About Steam Mops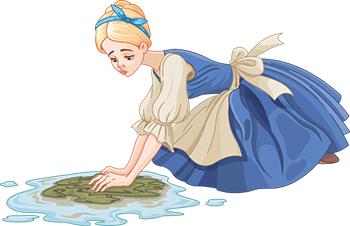 I hope the information in this article helped make up your mind about which steam mop to buy.
By having a steam mop in your house, you'll never have to get down on your hands and knees to scrub your floors. Plus, you become a dust-busting multitasker by cleaning dirt AND sterilizing surfaces—all in one fell swoop.
You'll never want to go back to the antiquated mop and bucket way of doing things after experiencing the joys of a steam mop.
All the Benefits of a Steam Mop
With a lean green dirt fighting machine like a steam mop, greasy stains are quickly eliminated, disgustingly dirty grout is magically returned to its original sheen, and tile floors sparkle like never before.
Once a steam mop gets up to temperature, it ALWAYS stays hot. A conventional mop bucket full of water is forever losing its heat to its surroundings.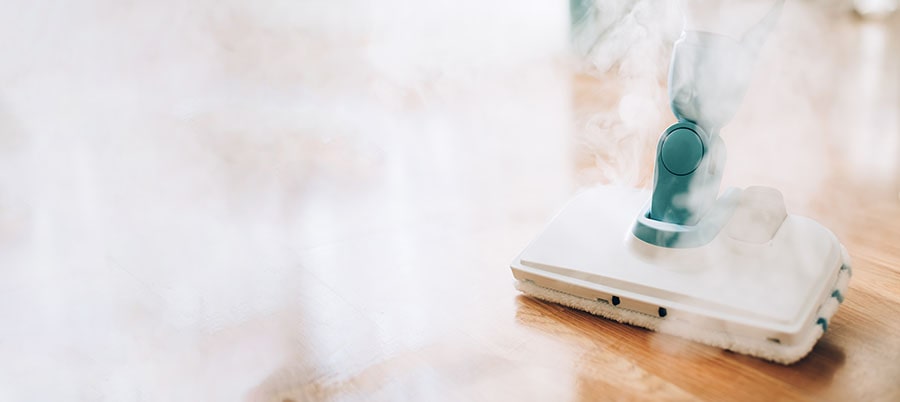 Steam mop is always stays hot to do its duties.
That's just one extra little way steam mops make your life easier.
Most models come with accessories for other types of household applications besides floors. With these attachments, you can clean your windows, refresh your carpets, get the dirt out of upholstery, defrost your freezer, and so much more!
Here's some more information about how to use your brand-new steam mop:
Not for Unsealed Hardwood Floors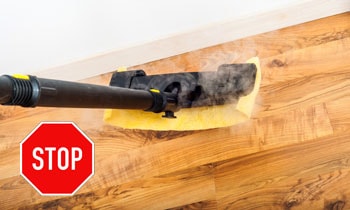 Sealed floors have a protective topcoat, such as polyurethane or varnish applied to them.
The hot vapor coming out of the steam mop won't damage sealed hardwood floors because there's no way it can get to the wood. However, if you use a steam mop on hard floors that aren't sealed, water can be forced by the steam's pressure into teeny cracks.
This can cause cracks to get bigger.
The Water Test
Do a little water test if you're not sure your flooring is sealed.
Select an area and sprinkle a few drops of water on it. If the flooring doesn't absorb the water after five minutes has elapsed, your floor material is sealed, and you can use a steam mop to clean it.
Laminate and Adhesive Flooring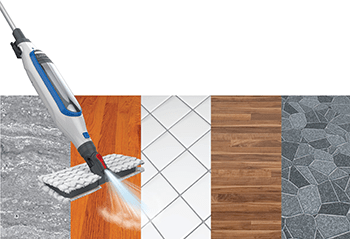 Steam mops shouldn't be used on laminate flooring because it's made of tongue and groove planks linked together. There are tiny spaces between each plank where steam can penetrate, causing the material to bubble, swell, or peel.
Using a steam mop on any floor bonded by an adhesive isn't a good idea, because it'll loosen the glue. So, don't use steam mops on peel-and-stick vinyl flooring.
However, ceramic and porcelain tiles are okay.
Variable Speed
If you want a machine that can eradicate even the most stubborn stains, get one with variable steam settings. This way, you can turn the dial to the setting most appropriate for the job you're doing.
For example, you can turn the dial all the way up when you encounter grime that's stubbornly caked on and turn it down when you're cleaning delicate surfaces.
Water Tank Size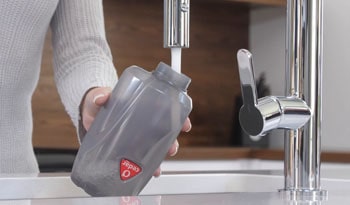 If you live in a home where the rooms are so big you could get lost in them, get a steam mop with the largest tank you can find. It'll take longer to heat up, but you'll have a more abundant supply of blisteringly hot vapor. This will decrease trips to the sink to refill the reservoir.
Steam mop tanks can either be attached or detachable.
Detachable tanks are easier to fill.
Mineral Buildup
Tap water contains dissolved minerals that build up in the unit's internal plumbing, eventually blocking the steam outlets. Mineral accumulation can also interfere with the performance of the heating element.
Some manufacturers say it's okay to use tap water. However, to be on the safe side, you should only use distilled or demineralized water.
You should especially use distilled water if you live in an area where the only thing that comes out of your tap is hard water.
Unconventional Uses for A Steam Mop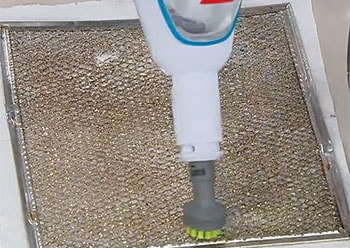 Here are a few ways to use your steam mop that you probably never thought of:
Ceiling fans: If your steam mop has an extension wand, use it to clean years of dirt and grime buildup from your ceiling fan without dragging a stepladder out.
Doorknobs and light switches: Disinfect doorknobs and light switches to minimize your loved ones' chances of getting sick. These days, you can never be too careful.
Birdcages: Make your avian friends delirious with joy by using your steam machine to clean their cages. I'm sure they'll thank you with a hearty "tweet."
Toys and stuffed animals: Cleanse your kids' playthings of microbial infestations with a quick spray from your trusty old steam machine.
Remove wallpaper: Convert your steam mop into a home redecorating tool the next time a change of wall scenery is in order.

Appliances: Use your steam mop inside your fridge, washer, dryer, and dishwasher to annihilate germs and accumulated gunk. You won't believe the difference!
Mattresses: To steam clean your mattress, vacuum it with the carpet glide attachment. Your bed might be slightly damp when you're done, but it'll dry quickly.
Car seats: You can deodorize and clean your car seats with your steam mop. You might have to run an extension cord outside to do it, but it'll be worth it!
Garbage cans: We all know how nasty these metallic attractors of virulent microbes can get. Therefore, unleash all the power of scalding steam on them to zap the microscopic critters into oblivion.

Grill: Bring your steam mop outside to scour grease and food particles from your grill before your next cookout. You'll be amazing how lustrous and new it'll look!
Patio furniture: Blast your patio furniture with superheated steam from your machine to wash away all the crud that they seem to accumulate outdoors.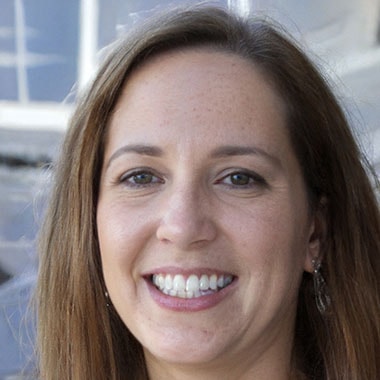 Author
Melba Espinal is a proud mother and self-professed "neat-freak." She started a successful cleaning service to earn money while obtaining her degree in Environmental Engineering from the University of Washington. After growing the business from a part-time job to a full operation with a fleet of vehicles and a team of employees, she now focuses on helping homeowners with her expert tips and advice!
Mop Tips & Tricks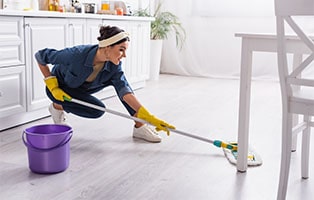 Everyone thinks they know how to clean floors. However, do you really know the steps you need to follow so you don't damage expensive surfaces? Check out what we wrote to find out.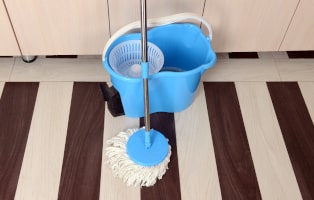 Wood floors need a bit more TLC than other hard floors. The wrong cleaners can dull them, hard shoes can scratch them, and water can warp them. Here are our tips to clean, mop, and maintain any wood flooring.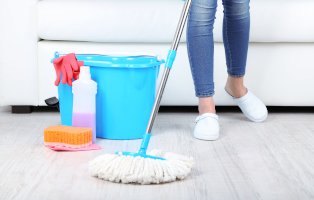 Mopping isn't rocket science, but there are some tips and tricks to get the most out of that not-so-fun task. Here, we'll tell you some of the best ways to mop floors using spin and steam mops.