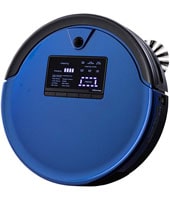 Got pets? The bObsweep PetHair Plus 2-in-1 robot vacuum and mop may be just what you need to clean your floors. Find out in our detailed review.
The bObsweep PetHair Plus is one of the few robotic floor cleaners that is designed specifically for pets and their unique messes. The Plus is an upgraded version of the original "bObsweep PetHair" (minus the plus). This model has several features you won't find on other robot vacuums, which is what makes it a great choice for pet owners.
Not only does bOb vacuum and mop, it uses a special UV light to sterilize floors. It comes with a larger dustbin than most other brands, which makes it more efficient in collecting pet hair. Other unique features include an extra long main brush and thicker side brush, dual filter, virtual walls, and more.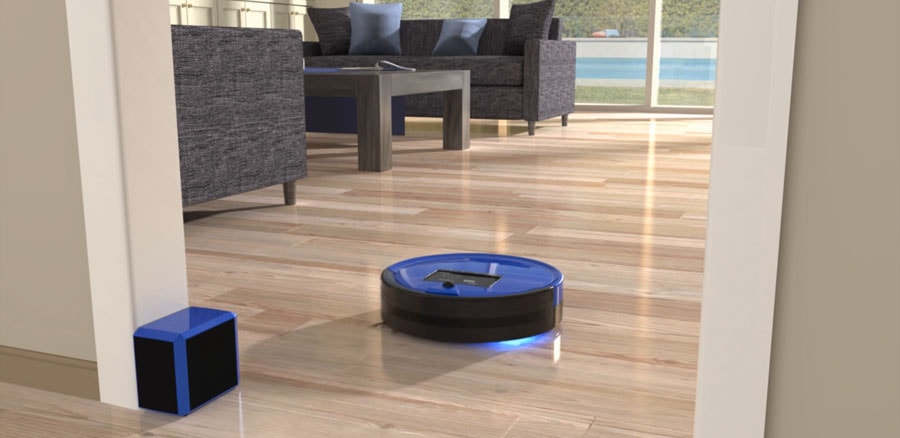 It also comes in several fun colors, whereas most brands come in only humdrum black or white. Pricewise, it's low to average, and well within many homeowners' budgets. Which is good, considering it cost 2 – 3 times its current price when it was first released.
As much as we'd love to keep singing its praises, however, the PetHair Plus has a few flaws. The biggest is that it can't connect to WiFi. It's also bulky and rather loud.
But we'll get into more detail about all that in the rest of this review.
What comes in the box
When you open your new robot vacuum / mop combo, you'll find: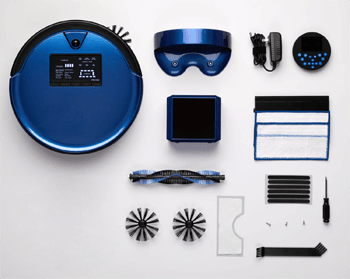 bObsweep PetHair Plus robot vacuum & mop
charging dock with power cord
virtual wall (from blOck Plus boxes, included)
foam bumper stickers (because, why not?)
mop attachment
2 microfiber cloths
2 side brushes
2 main brushes
extra filter
cleaning tool
extra screws & flathead screwdriver
FullCommand remote control
owner's manual
You can choose between 4 colors when ordering: cobalt blue, champagne, charcoal, and rouge. The machine is covered by a 2-year limited warranty which includes the battery and a US-based support team. Battery life averages about 75 minutes.
The foam stickers can be adhered to the front bumper to provide a softer collision with surfaces, something which the prior model had issues with.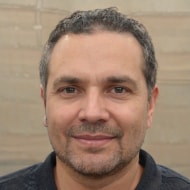 Confused about anything regarding setup or maintenance of your new robot vacuum or mop? Look for video tutorials online Cyanuric acid (CYA)such as this one for the initial setup of bObsweep PetHair Plus.
Once setup is complete, operation is simple and user-friendly. But it's the setup itself that is overly-complicated for a machine with no wireless connectivity. First, you have to screw in the side brush. You'll need 4 AA batteries for the virtual wall and 2 AAA batteries for the remote. The hardest part is getting the dock, remote, and virtual walls synced. There's a lot of simultaneous button pushing and beeps to get all those items to play well together. Expect at least 30 minutes for this step.
bObsweep PetHair Plus design and size
Diameter: 13.8 inches Height: 4.5 inches Weight: 7.2 pounds Dustbin: 1100 mL Main Brush: 11 inches
On top of the robot, there's a display, control buttons, and signal transmitter. An infrared sensor and bumper sit up front with the dustbin and filter taking up the rear. The underside houses all the usual suspects – the main brush roller, side brush, 2 tank-tread wheels, front wheel, and unique to this model – a UV lamp.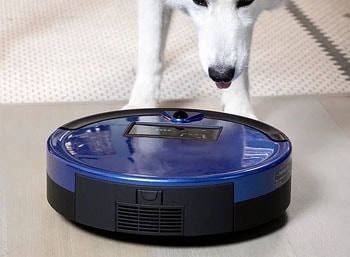 This is no compact robot. Don't expect this guy to get under your couches and navigate around tight spots easily. You'll have to find another way to get at all the pet hair that accumulates in those areas.
Part of that larger size accommodates the extra large dustbin. It's easily twice the size of dustbins in other brands. For homes with shedding pets, this is a godsend. Unless you have some seriously super-shedding sheepdogs, it means you won't be emptying the bin in the middle of every cycle. That makes it easier to let it run while you head to work or go to the dog park.
The bObsweep PetHair Plus's superpower?
Okay, maybe not so much a superpower as a feature unique to this particular model. The PetHair Plus uses a UV-C light on the bottom that kills germs. If you're not keen on using this feature, you can always turn it off with the remote control.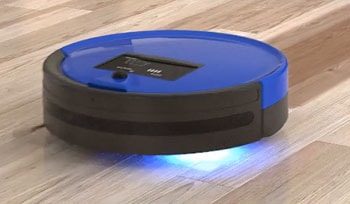 Is it actually effective against germs? Eh, that's hard to say. For one thing, the light is tiny – maybe an inch and a half wide. UV light is known to kill pathogens, but is most effective when used on a surface for an extended amount of time. While the vacuum does slow down a bit when the UV light is on, it may not be enough to kill much, especially on carpet, unless it does several passes over the same area. There aren't any definitive studies that we've found that tested how well this UV light sterilizes a floor.
Another issue? Running the UV light will eat more of the battery charge. Combine that with running at high speed, and you may be lucky to get 30 – 40 minutes run time.
How well does bOb get around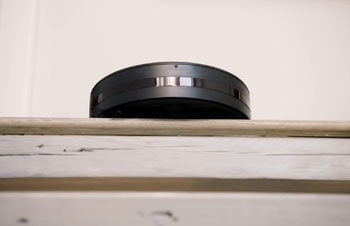 Without the benefit of advanced navigation found in higher-end models, bOb has more of a random navigation, not unlike models such as the Roomba 960. It has infrared, cliff, and front bumper sensors to determine where walls, stairs, and obstacles are. This combined with an internal programmed pattern helps bOb work in a pretty structured manner.
That means it may sail on past a dirty area, but its program will likely send it back over that spot later in the cycle. What bOb struggles with most is dark-colored flooring and rugs. They trip the cliff sensors, making him avoid those areas altogether.
But…thanks to an update in the software, the smart folks at bOb added an option that allows you to turn the cliff sensors off via the remote control. Previous models included "blinders", which were stickers you had to adhere over the cliff sensors beneath the vacuum. Those were problematic because they'd get dirty over time and fall off.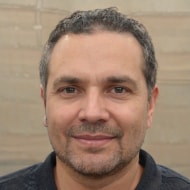 Be careful anytime you disable cliff sensors with a robot vacuum or mop. This prohibits the device from avoiding stairs. If you must disable the sensors for better performance, please be sure to block off access to any stairs to avoid costly damage to your device.
Need to keep bOb out of an area such as pet food dishes? That's where the blOck Plus comes in. Unlike other virtual wall devices, this one can emit 2 barriers simultaneously, one from the front and one from the left side. This makes it easy to block off a nice square corner anywhere in your home.
Choices, choices…
bOb has 3 cleaning modes available:
Spiral cleaning – works like the spot clean in other models. It sends bOb out in a spiraling circle, then back in going the opposite way.
Straight cleaning – the "normal" mode which makes those nice, neat, back and forth lines we OCD folks love to see after vacuuming.
Edge cleaning – sends bOb around only the edges of walls and furniture. Good for capturing those hair tumbleweeds that drift across the floor and hang out by the baseboards.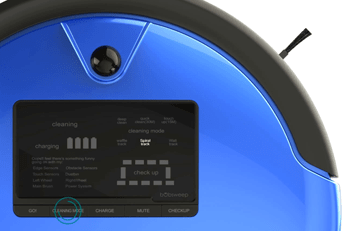 But that's not all. There are also 3 different duration modes to tackle light to heavier dirt:
Robot/auto pilot – the default mode for cleaning an entire space. Automatically returns to the charging dock when the battery gets below 15% charge.
Quick clean – cleans for 30 minutes then returns to the dock.
Touch up – for this, you place bOb in front of an area that needs cleaning. The vacuum cleans that small area for 15 minutes then stops. You can then place bOb back on the dock or send it out on a different cycle.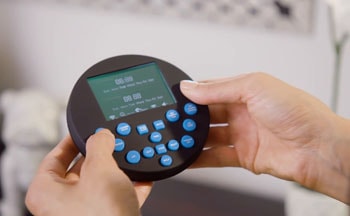 With the remote, you can control lots of things on bOb:
start cleaning
select between all the modes listed above
send bOb to the dock
mute sound effects
do a troubleshoot check up
schedule cleanings
turn on/off the UV lamp
turn on/off the cliff sensors
manually drive the robot
Of course, the PetHair Plus also includes a mop attachment for either dry or damp mopping, so that's like a whole other cleaning mode right there. Don't expect serious mopping power, however. There is no water tank on the machine itself.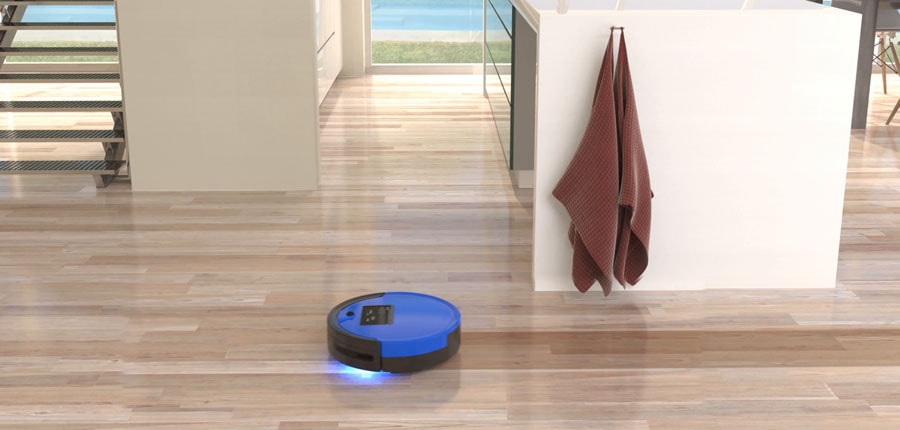 One cool trick is that bOb can vacuum AND mop at the same time. You clip the mop accessory onto an area behind the main brush. For wet mopping, you add water to the small reservoir on the attachment. Then add the microfiber cloth to the attachment, then click the attachment into place on the machine. The mopping works with a natural drip system. It does not spray water. Remember: DO NOT leave a wet mop pad sitting on a wood floor.
Be sure to block off any carpeted areas while using the mop attachment.
What's great about the bObsweep PetHair Plus

Most pet owners have been impressed with how well this robot picks up pet hair, even on carpets. Many customers raved about the large dust bin, which they didn't have to empty nearly as often as the older models. Some people with large houses or multiple stories bought 2 bObs and run them daily with great results.
Despite the questionable effectiveness of the UV sterilization light, several owners loved that it had this feature. The digital user interface is easy to read with clear indicators so you can see what bOb's doing at any given time. Customers loved all the options available on the remote, especially the ability to turn off the UV light and cliff sensors and the manual steering so they could send bOb to specific areas.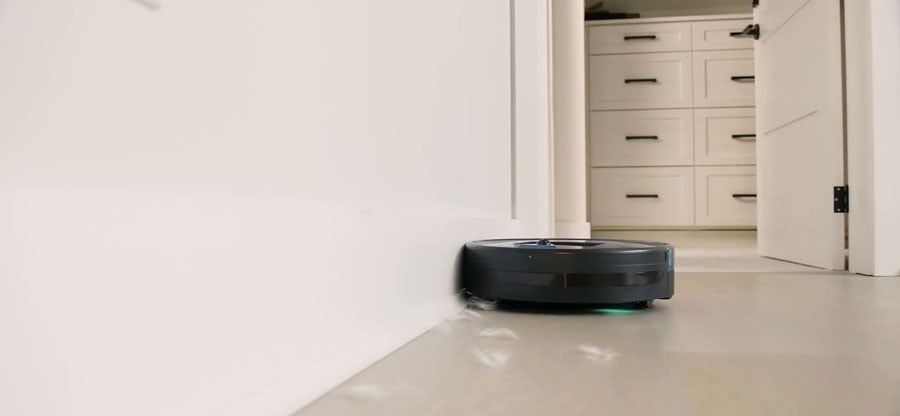 This model has up to 20% more suction power and an upgraded battery over the original model. It also has the added blOck Plus virtual barrier that the original did not include. Some customers also said the scheduling features were a lot easier than the previous models.
Customer service was very helpful and quick to respond to any issues for several owners, which often included sending replacement parts or offering discounts on new models to replace an out-of-warranty robot.
What's not-so-great about the bObsweep PetHair Plus

For an upgraded model, we'd expect more improvements over the original bObsweep PetHair. Navigation is the same. There's no wireless connectivity, app control, no way to see a cleaning map or access cleaning reports, no Alexa or Google Assistant voice control.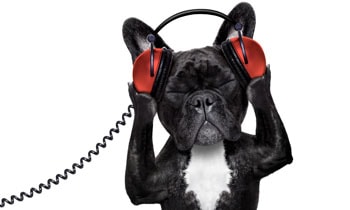 Several customers commented about how loud bOb is. Others said it couldn't find its dock or got stuck easily on carpets or under furniture. Many didn't like the somewhat random navigation and were disappointed that some rooms or areas were repeatedly missed. Anything beyond a simple floor plan seemed to confuse bOb.
Some people noticed that bOb had a hard time transitioning between bright sunny areas and dimmer areas. A few noted a design flaw in which the dust bin would randomly unlock and eject, which stopped bOb mid cycle. Others said it was too tall to get under their cabinets and other furniture.
Conclusions
The bObsweep PetHair Plus is best for people with:
Simple floor plans
Small homes/apartments
Hard floors or low pile carpet
Pet owners
First time robot vacuum users
Those with no wireless connections or smartphone devices
The price of the Plus model has gone down considerably since it first came on the market. This makes it less of a risky investment and accessible to those on tighter budgets.

PROS:

Extra large dustbin
Wide main brush
Mops and vacuums at the same time
UV-C light for killing germs
6 cleaning modes
Automatically redocks
Versatile operation with remote control
Dual-barrier virtual wall
Easy-to-read user interface


CONS:

No wireless connection
No smartphone app controls
No stored maps
Doesn't create floor plans
Setup is overly complicated
Mopping performance is meh
Loud
Too tall to fit under toe-kicks and low furniture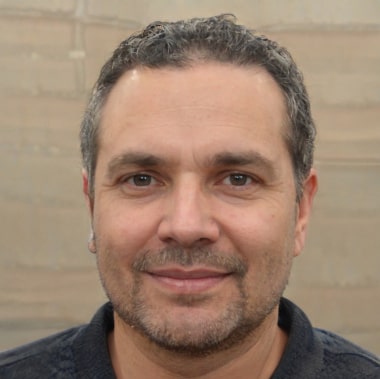 Author
Stephen A. Hancock received his M.S. in Mechanical Engineering (Robotics Track) from University of Utah in 2004. Since then, he's contributed to numerous articles and has been a consultant for many technical publications and websites.
---
Robot Tips & Tricks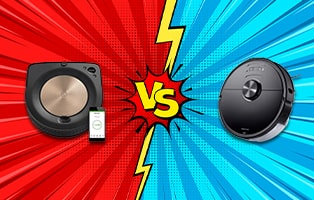 If you want to know which company wins the "Roomba vs. Roborock" battle, check out our article. You'll learn what makes each model exceptional, and things you'll need to know before buying.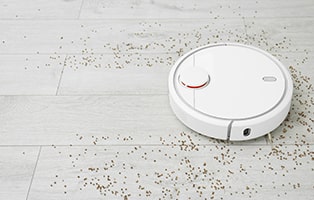 Robotic vacuum navigation systems include sensor mapping, camera mapping, gyroscopes, LiDAR, and SLAM. Read all about this technology in our informative article.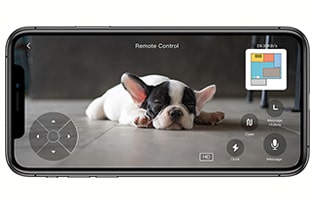 If you're worried that your robot vacuum is spying on you, you're not alone. Read our information-packed article to find out if it is, and what you can do about it.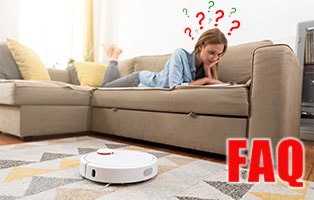 Robot Vacuum Cleaners are evolving at a rapid pace and have indeed become the new necessity for any modern household. Here's a breakdown on some of the most frequently asked questions about these devices