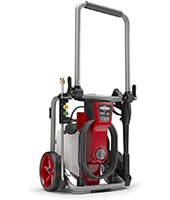 Our 2023 review for the Briggs & Stratton S2000 (020681) electric power washer.
We select, test, review and suggest the best products. We may earn a commission, if you buy something through our links.
The Briggs and Stratton S2000 is an incredible new electric pressure washer revolutionizing what we know about products in this price range. With its sleek design, formidable look, and exceptional features, the S2000 is the definition of strength, power, durability, premium technology, and quality.
S2000 is an incredible pressure washer
It comes equipped with a military-grade welded-steel frame, foldable design, brushless induction motor, ½ gallon integrated detergent tank, and more. There's been a lot of hype surrounding the Briggs and Stratton S2000, but when you take a closer look, all the fuss starts to make sense.
Main Features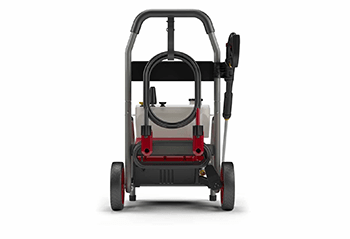 A high-speed brushless induction motor
Four quick-connect high-pressure spray tips
Easy foldable design with military-grade steel
Integrated 1/2 gallon detergent tank
2000psi max water pressure
1.2GPM max water high-flow rate
Turbo Nozzle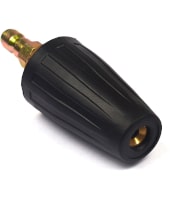 The Briggs and Stratton S2000 pressure washer comes equipped with a turbo nozzle that gives it more power to clean 40% faster than comparable models. This unique feature helps save you washing time as it significantly increases water pressure and velocity.
The turbo nozzle concentrates the water flowing through the hose, making it easier for the Briggs and Stratton S2000 to remove caked mud, grit, and soil. Another great facet is that it's detachable, making a switch between the regular and turbo nozzles a breeze. Few products within this product's range come fitted with a high-quality turbo nozzle that works as effectively as the one coming with the Briggs and Stratton S2000 power washer.
Durable Brushless Induction Motor
With its advanced brushless induction motor, the Briggs and Stratton S2000 can generate a powerful 2000psi of water pressure with relatively low noise levels. The high-quality brushless induction motor is durable enough to last for years, even with minimal maintenance effort. This feature alone places the Briggs and Stratton S2000 a few steps ahead of power washers using a traditional motor.
Though the Briggs and Stratton S2000 pressure washer is more powerful than its rivals, it also creates less noise thanks to this advanced motor technology.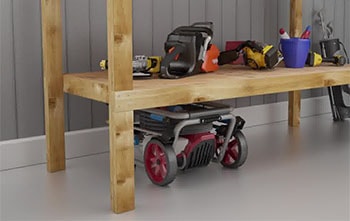 Portability and Durability
The Briggs and Stratton S2000 was designed from the ground up to be one of the premier pressure washers on the market. Crafted from military-grade steel, the incredibly durable frame of the S2000 also folds away, making it very easy to store or travel with. The experts at Briggs and Stratton even went out of their way to ensure that even when folded, the S2000 can readily fit in the trunk of most cars.
Integrated Detergent Tank
The integrated detergent tank makes power washing anything, even easier. Simply add one to eight cups of detergent into the tank, and the machine with automatically integrate the specialized detergent into the powerful stream. Unlike many other devices, which require pre-soaping, the Briggs and Stratton S2000 doesn't. Everything runs through the machine at high velocity, greatly simplifying the process.
What Do Customers Like

Most customers are quite satisfied with the performance of the Briggs and Stratton S2000's brushless induction motor. Some customers have noticed little details about the device, which just makes sense. For instance, the inlet & outlet of the pump is secured with spring clips and O-rings, which helps in the overall jet-spray performance of the product.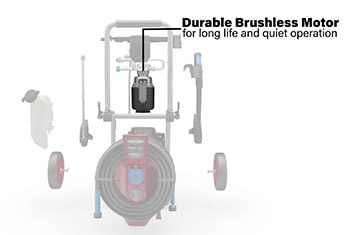 Another feature of this electric pressure washer that many customers love is it's solid, yet lightweight build, which makes it handy, easily movable, and easy to store. Customers also stated that it is clearly made from high-quality materials and built to last. Reviewers also indicated the motor isn't as prone to overheating or stalling as other brands.
Not only do many customers believe the Briggs and Stratton S2000 works well, is easy to set up, and has a solid, compact build, but others have also noted it's packed with power, emits zero fumes, and is water-efficient. Another thing many users love is the multi-sprayer heads, and how easy they are to switch out.
At the end of the day, the main reason people love the Briggs and Stratton S2000 electric pressure washer is because of how effective it is at its job. Whether washing stubborn stains on vehicles, brick walls, patios, garages, or much more, the S2000 performs like a champ.
What Don't Customers Like

Many customers have had less than stellar interactions with customer service for Briggs and Stratton. Generally, these complaints involve sales representatives not providing enough useful advice when called about a claim. Some reviewers complained that the water pressure of the Briggs and Stratton S2000 was not enough, while others said that it was too much. There have even been isolated incidents of defective equipment being shipped, but in those cases, the company replaced them.
Is The Briggs and Stratton S2000 Right For Me
Based on our rating, the Briggs and Stratton S2000 electric pressure washer is a tool suitable for both professional and individual deep-cleaning and washing tasks. The product is effective in washing patios, cars, roofs, garage, machinery, brick walls, and many other surfaces.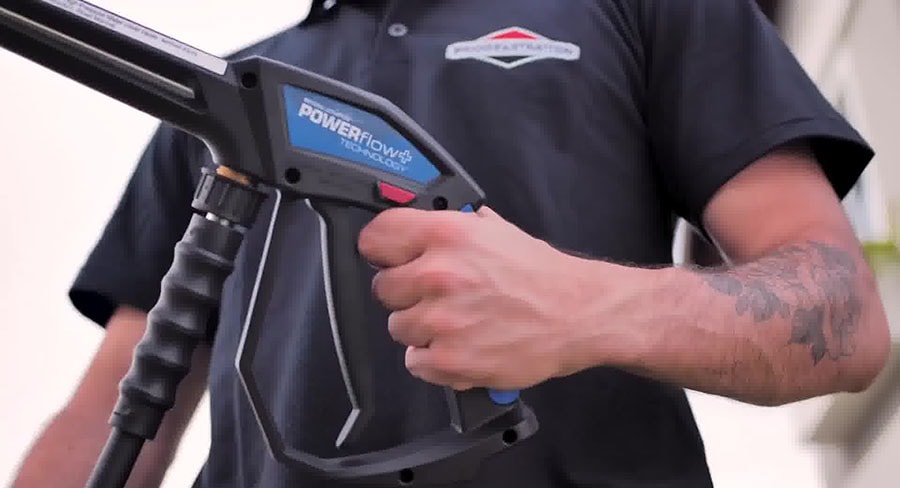 S2000 is rightfully among the top electric pressure washers
Because of its zero fume production motor, the Briggs and Stratton S2000 electric power washer earned the title of an EPA and CARB Emission-Compliant Pumps. The relatively low noise output is also a major plus. Customers have made it clear that the Briggs and Stratton S2000 is rightfully among the top electric pressure washer brands in the United States.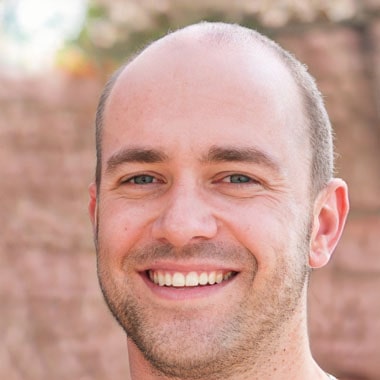 Author
Alex owns a home improvement and restoration company in Vancouver. He obtained his Bachelor's degree in Construction Management from Saskatchewan Polytechnic and is a NARI Certified Remodeler. His team does a wide range of home restoration products, both interior and exterior.
---
Pressure Washer Tips & Tricks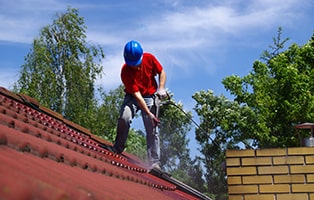 The leaves are starting to fall, and you may be thinking about power washing your gutters. Why? It's the perfect time of year to maintain those dirty drainage systems. The cool weather brings out dirt build-up, which can cause more problems.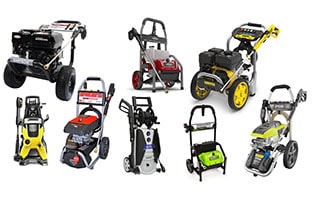 When it comes to cleaning grungy patio furniture, dirt-encrusted siding, and oily driveways, power washers are an indispensable tool. Read our article to find out which companies make the best ones.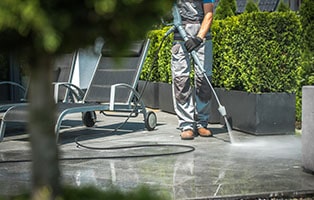 A pressure washer is a way to clean your patio that doesn't involve lots of strenuous scrubbing. Read about the 7 steps you'll need to follow if you want your patio cleaning to be a smash success.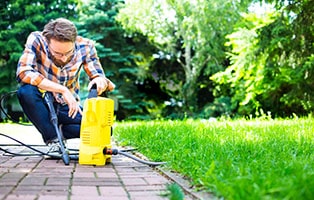 If your pressure washer is getting hot too frequently, this could be a sign that there's either something wrong with it, or you're doing something wrong. Read our article to diagnose these problems.