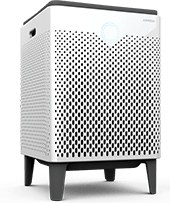 Need to clean your office air? Have a look at the Coway Airmega 400 smart air purifier.
We select, test, review and suggest the best products. We may earn a commission, if you buy something through our links.
The Coway Airmega 400 may be your favorite new coworker. Offices and other large spaces can suffer from poor air quality due to all the foot traffic that drags in outside pollutants like dust, pollen, dander, and cigarette smoke. There may even be cleaning product or paint fumes or off gassing from new carpets and other office furnishings.
A smaller bedroom-sized air purifier may be good enough to clean the area around your desk. If you suffer from allergies, however, and want to move outside of a small bubble, you'll need a heavy duty model that is up to the task.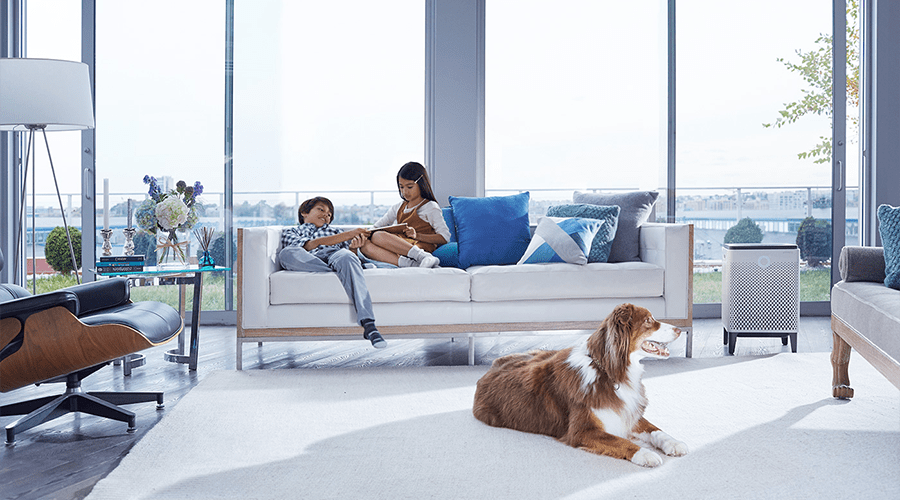 Coway Airmega 400 makes indoor air safe for your health
Let's dive into why you should consider the Airmega 400 for your office or large space.
Notable Features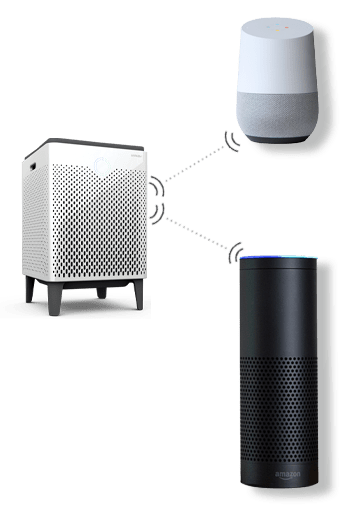 Instant air quality monitoring – an LED color-changing indicator on the front of the unit lets you gauge the current air quality. Blue = good. Purple = moderate. Pink = unhealthy. Red = very unhealthy.
Two-sided air intake – While most models only pull in air from one vent, this one takes in air from vents on the left and right sides.
Three regular fan modes – low, medium, and high.
Smart fan mode – Automatically adjusts the fan speed (auto, sleep, or eco) depending on air quality and lighting. The Eco mode shuts off the fan to save energy if clean air is detected for 10 minutes straight.
Two ways to operate – Push-button controls on the top of the unit plus a remote control offers versatility.
Timer – Choose between 1, 4, and 8 hours.
Filter change indicator – Lets you know when it's time to change both the pre-filter and Max2 filters.
Quiet – Even at higher speeds. Ranges from 22 – 52 dB.
The alternative model 400S has all these features, with added WiFi control via a smartphone app and Alexa voice control.
Filtration
Two levels of filtration work to capture 99.97% of airborne pollutants as small as 0.3 microns as well as volatile organic compounds (VOCs) and other noxious fumes.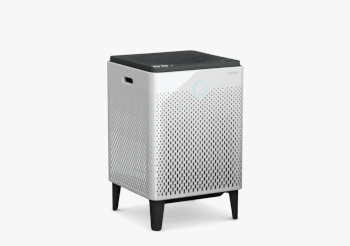 Washable prefilters – One on each side of the unit. You can either gently vacuum or wash under running water. Air dry completely before reinstalling.
Max2 Filters – One on each side, under the prefilters. Combines both activated carbon and True HEPA layers
There is no ionizing feature on this air purifier, so those very sensitive to ozone should have zero issues with the Airmega 400. The Max2 filters will last about 1 year, while the prefilters can last a few years if properly maintained and not torn.
You cannot reuse the Max2 filters. You'll know you need to change them when the Max2 filter indicator turns red. The prefilter has a similar indicator to let you know when it's time to wash.
Coway recommends wiping down the air quality sensor and vents every couple months with a clean, dry cloth.
Power consumption
The Airmega 400 runs at 120V and 60 Hz up to 66 Hz. It's Energy Star-certified. It can clean a 28' x 28' room with 8 ft. ceiling about 4 times per hour. That's 24,960 cubic feet for those of you who don't want to do the math.
With the auto mode, the unit won't run with more power than is necessary. In eco mode, it won't run at all if clean air is detected for 10 minutes straight. Sleep mode also runs the fan at a very low speed. So all of these options can save energy.
ACH & CADR Ratings
At its maximum capacity (1,560 sq. feet), you can expect a 2X ACH (air changes per hour), which means it cleans all the air in that size of a room twice in one hour. As you might expect, it performs twice as efficiently and delivers a 4X ACH rating in a room that's half as big (780 sq. feet).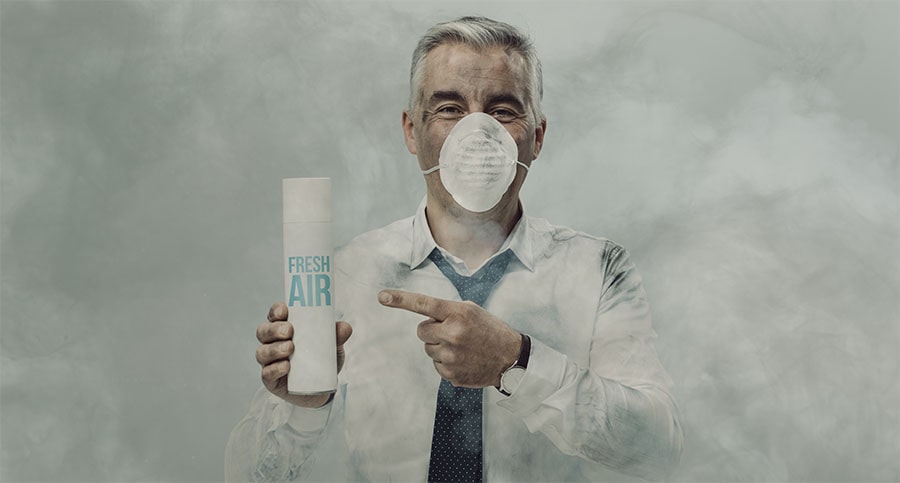 At it's maximum capacity it cleans all the air twice in one hour.
While Coway doesn't list the CADR (clean air delivery rate) in the manual, independent testing lists CADR at 350 for pollen, dust, and smoke with a maximum CFM (cubic feet per minute) of 410.
Size and Design Specs
The Airmega 400 looks rather like and is about the same size as a small bedside table. So you'll need a bit of space for it, especially since it shouldn't be right up against a wall. You can't use it as a table, however, since the vent is on top and cannot be blocked.
Dimensions: 14.8"W x 22.8"H x 14.8"D
Weight: 24.7 pounds
Colors: White or graphite
It's not super heavy, but it has no wheels and only small handholds on the side panels for carrying, so you'd be better off planning to leave it in one location.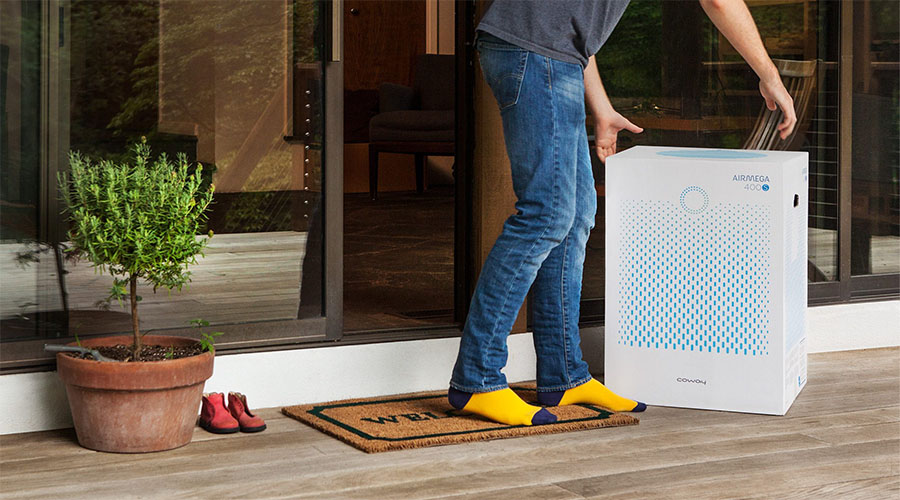 You will need a bit of space for Coway Airmega 400
The air output vent is on top of the machine, as are the push-button controls. Filters are accessed via pop-off side panels.
Performance
The Airmega 400 will perform best for people with:
Allergies
Chemical sensitivity
City pollution
Cooking odors
Light smoking
Large rooms or office spaces
Keep in mind that the 1,560 sq. feet coverage is the maximum this air purifier can handle. It's much more effective in rooms half that size.
Noise Level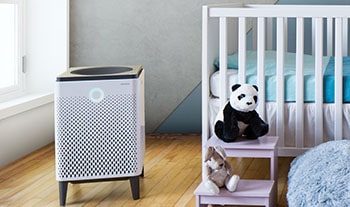 At its quietest, the Airmega 400 runs at whisper level, around 22 dB and only reaches a max of around 52 dB at its highest fan setting. That's nice and quiet as far as air purifiers go. Plenty quiet enough to make phone calls or have conversations with no difficulty.
Sleep mode is not automatic, so if you want it to run at its quietest while you sleep, you'll have to manually set it.
What customers love about it

Allergy sufferers, even those with severe pet allergies, have noticed a big difference in their symptoms. Many said they woke without stuffy noses after using it for a little while. They love how quiet it is and how simple it is to clean and change the filters.
Setup was super easy. Families who did a lot of cooking noticed a decrease in cooking odors that would normally linger. A few also mentioned that it helped with the smoke that infiltrated their homes during wildfires.
What customers don't like about it

One common complaint was the expensive filters. Within a few years, you'll spend as much on filters as the price of the machine itself. If you have really dirty air, you'll be changing them more than once a year. But that's not uncommon for these types of air filters.
Some people complained of a strong chemical smell that came out of the air purifier while running it. But, please be aware that there is a plastic lining around the HEPA filter inside the machine. You have to take out the filters upon setup and remove that plastic cover. If not removed, it can produce a strong smell.
One thing a customer noted was that her cat jumped on top of it and turned it off. So keep an eye on kids and pets who can easily reach the buttons. Other customers wished it had wheels to make moving it easier.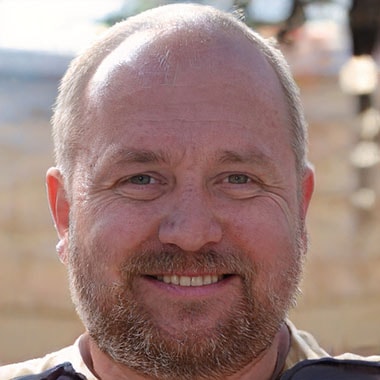 Author
Philip Owens. a respected air pollution expert, discovered his love of science at the young age of 8 during a class field trip to
COSI
. The demonstrations he saw that day ignited a passion and set him on the path of using science to help solve everyday problems.
---
Air Purifier Tips & Tricks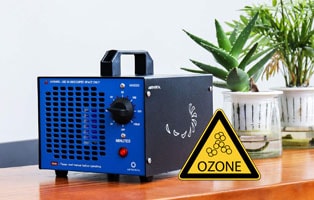 Our informative article will tell you the pros and cons of ozone air purifiers. Read it so you don't waste your money!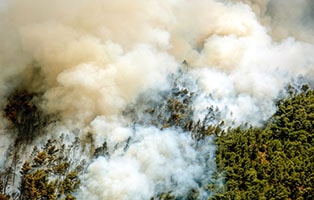 Suffering from the toxic effects of wildfire smoke? Read our article, and you'll find eight ways to protect you and your loved ones so that you stay safe and healthy.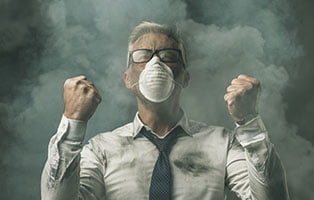 Indoor air quality can vary greatly based on geography and lifestyle. Identifying pollutants is the first step to healthy air. Learn how to test the air quality in your home with our ultimate guide.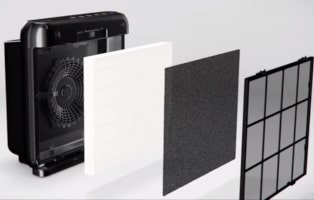 An air purifier removes contaminants from the air to improve interior air quality. But do they really work? What can they remove and how? We'll dive into some FAQ about air purifiers and how they can benefit your health.