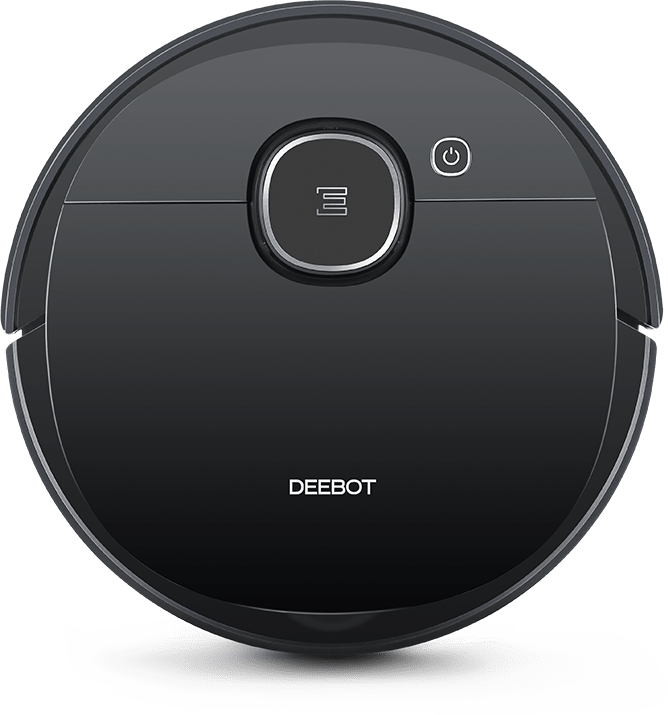 See What Makes The Ecovacs Deebot OZMO 920 Robot Vacuum and Mop A Worthy Addition To Your Home-Cleaning Routine With Our Comprehensive Cleanup Expert 2023 Review.
We select, test, review and suggest the best products. We may earn a commission, if you buy something through our links.
The OZMO 920 has quickly proven itself as a worthy addition to the premium DEEBOT line of home cleaning robots by Ecovacs. With simultaneous hybrid cleaning capability, intelligent laser-guided navigation and mapping, and advanced boundary detection, it's pretty easy to see why.
Ecovacs has become one of the top players in the home robotics industry, managing to garner an impressive 60% of the Chinese market since its founding in 1998. Through this rapid growth and expansion, they invested heavily into research, development, and innovation, ultimately resulting in the beloved and respected DEEBOT line of home cleaning robots.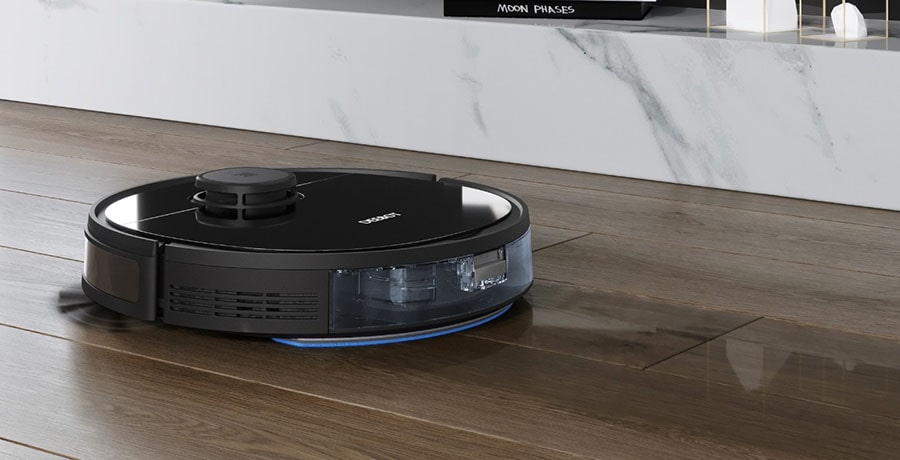 OZMO 920 is a worthy addition to the premium DEEBOT line
The OZMO 920 represents the pinnacle of this investment and the innovation it produced, featuring an array of premium and highly advanced intelligent features. Yet, Ecovacs manage to deliver this product at a price point that makes it an accessible purchase for anyone.
But is it the right choice for you, your home, and your cleaning needs? Well, let's read on to find out!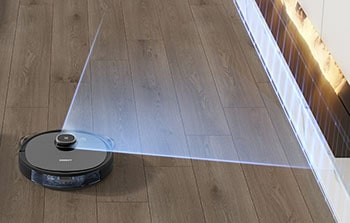 Key Features
Simultaneous Hybrid Vacuum and Mopping
Intelligent SmartNavi 3.0 Navigation System
Multi-floor Mapping Capability
Impressive 110-minute Runtime
Alexa and Google Home Compatible
Getting Started
This is a relatively slim and compact device, managing to achieve a beautiful blend of form and function. Coming in at barely bigger than 3.5", this machine features a low profile that should be able to effortlessly glide under and clean around most of the furniture in your home. Producing an average of 66 dBA during operation, the OZMO 920 runs relatively quietly, adding an unobtrusive presence to your home.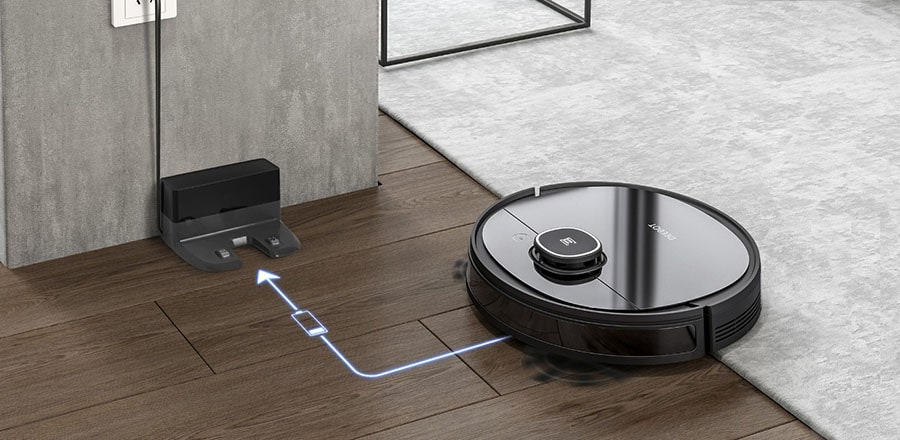 Ecovacs DEEBOT OZMO 920 has an impressive 110-minute runtime
The OZMO 920 is simple to set up, requiring little more than an initial charge to get going with basic functionality. The battery takes about 4 hours to completely charge, resulting in a rather impressive 110-minute runtime before needing to head back to the dock to recharge. However, I would assume you're considering this purchase because of all of the advanced intelligent features on offer, which only need some basic configuration to get going.
Intelligent Cleaning
To unlock the full potential of this powerful hybrid cleaner, you're going to want to download the Ecovacs Home app. Once installed, all you need to do is scan the devices' integrated QR to begin. A friendly female voice will then begin verbally guiding you through the rest of the setup, which essentially consists of pairing your device and connecting to your WiFi network.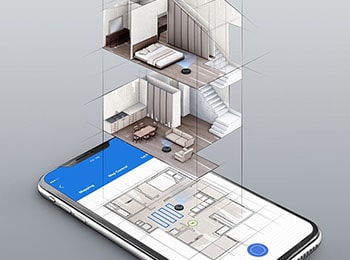 This cleaning machine is a powerful multi-surface cleaner, with SmartNavi 3.0 technology helping the OZMO 920 glide throughout your home with ease, intelligently mapping out your floor plan as it cleans. Multi-floor mapping allows the OZMO to scan and store the different levels within your home, allowing for more precise navigation and efficient cleaning than before.
The simultaneous hybrid cleaning ability is one of the most welcomed and standout features on offer here, and it works quite impressively as well. It actually delivers in practice three levels of cleaning by sweeping, mopping, and vacuuming all at the same time. It also offers intelligent carpet detection, so you never need to worry about a wet rug, as well as virtual boundaries, so it never cleans where you don't want it to go.
It features a dustbin with 430ml of capacity, so while it's not the most generous it should be able to clean for a bit before needing to be emptied. The water reservoir for the mopping features has a capacity of 240 ml, so again, while it's not the most generous, it should be able to effectively spot-mop and tackle average floors before needing to be topped off.
What Do Customers Like About The OZMO 920

With so much to love about the DEEBOT OZMO 920, it's hard to know where to even begin. While certainly not perfect, this machine has rightfully earned the appreciation of its owners. This device has received much praise and acclaim, with a majority of attention focusing on the advanced functionality and features on offer.
Navigation is repeatedly a center of focus, thanks to hassle-free smart mapping, anti-collision capability, and intelligent surface detection. Users happily boast about its mapping and pathing, where after creating a dynamic map of whatever floor you're cleaning, it then utilizes this data to make the most efficient cleaning path possible.
Of course, people are singing praises about the mopping feature as well. Users love how this addition not only helps them cut down on their own time spent cleaning, but saves them the hassle and investment of needing to get a separate standalone unit or fancy mop too.
What Do Customers Dislike About The OZMO 920

While a fantastic machine, no device is without its drawbacks. Users note that the battery's runtime could definitely be improved upon, especially considering the lengthy charging time between cleanings. There are also occasional software errors, with some people stating that the app has had difficulty storing maps at times.
As with any electronic device, there may be occasional issues with quality control. Some users have reported various malfunctions, particularly with its laser navigation. Additionally, your results with Ecovacs support may vary, with some people noting straightforward experiences, and others needing to jump through a variety of hoops with no resolution.
Is The Ecovacs DEEBOT OZMO 920 Right For Me
Home cleaning robots have revolutionized the domestic cleaning industry and landscaping, representing the realization of futurist concepts touted for decades now. Tasks like vacuuming rugs, sweeping floors, and cleaning windows can now be taken care of by machines, allowing you to actively enjoy more of your life. According to research published by the IEEE, devices like robotic mops represent a unique service and opportunity for humanity as a whole.
The DEEBOT OZMO 920 from Ecovacs is a powerful home cleaning robot packed with an array of advanced functionality and features, but is it the right pick for your home? Well, that all depends on your own home and specific cleaning needs. People with smaller homes may not need all of these features to simply supplement their cleaning routine, whereas all the extras on offer make this a phenomenal option for those looking to clean homes and spaces with multiple floors and floor plans.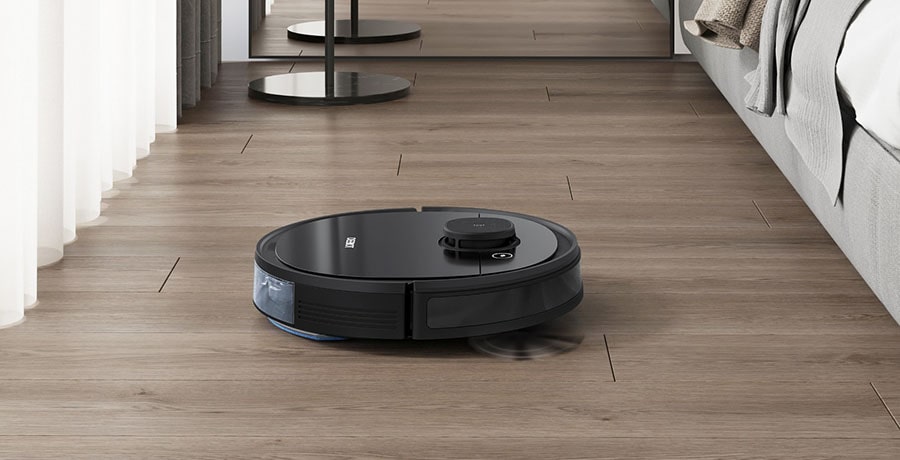 OZMO 920 has a solid balance of features and performance
While not necessarily as effective as a standalone unit or traditional manual mopping, the mopping features in this little machine manages to deliver an impressive clean, consistently. The vacuum isn't necessarily the strongest we've tested, but it is powerful enough to tackle the vast majority of daily cleaning challenges. All in all, it manages to achieve a solid balance of features offered and performance delivered across the board.
At the end of the day, you need to research, shop around, and compare various robot vacuum and mop combos to determine what's best for you, your home, and your own cleaning needs. Every home and situation is different, and you may need or desire more or less functionality accordingly. With all that said, we can wholeheartedly recommend the DEEBOT OZMO 920 to the vast majority of you out there as a sound investment in easing your cleaning.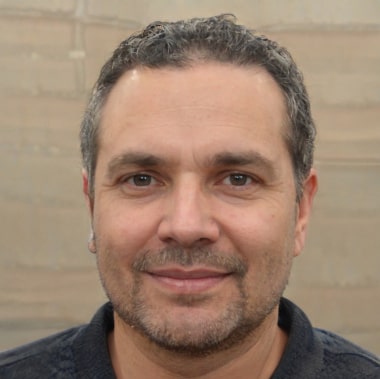 Author
Stephen A. Hancock received his M.S. in Mechanical Engineering (Robotics Track) from University of Utah in 2004. Since then, he's contributed to numerous articles and has been a consultant for many technical publications and websites.
---
Robot Tips & Tricks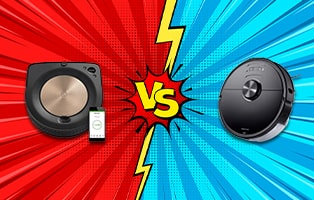 If you want to know which company wins the "Roomba vs. Roborock" battle, check out our article. You'll learn what makes each model exceptional, and things you'll need to know before buying.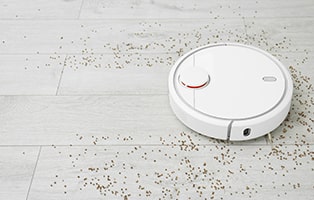 Robotic vacuum navigation systems include sensor mapping, camera mapping, gyroscopes, LiDAR, and SLAM. Read all about this technology in our informative article.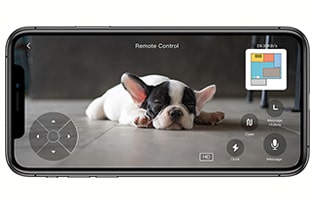 If you're worried that your robot vacuum is spying on you, you're not alone. Read our information-packed article to find out if it is, and what you can do about it.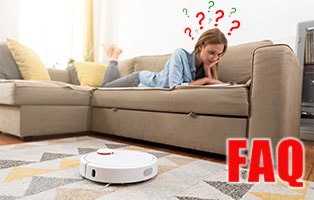 Robot Vacuum Cleaners are evolving at a rapid pace and have indeed become the new necessity for any modern household. Here's a breakdown on some of the most frequently asked questions about these devices