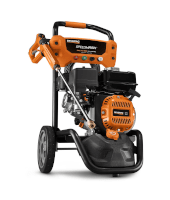 Here's our detailed review of the Generac SpeedWash 7122 Gas Power Washer
We select, test, review and suggest the best products. We may earn a commission, if you buy something through our links.
If you want a power washer with features so impressive, you'd swear it was a professional-grade machine costing hundreds more than it does, look no further than the Generac SpeedWash 7122. For what you'll pay, you really get your money's worth.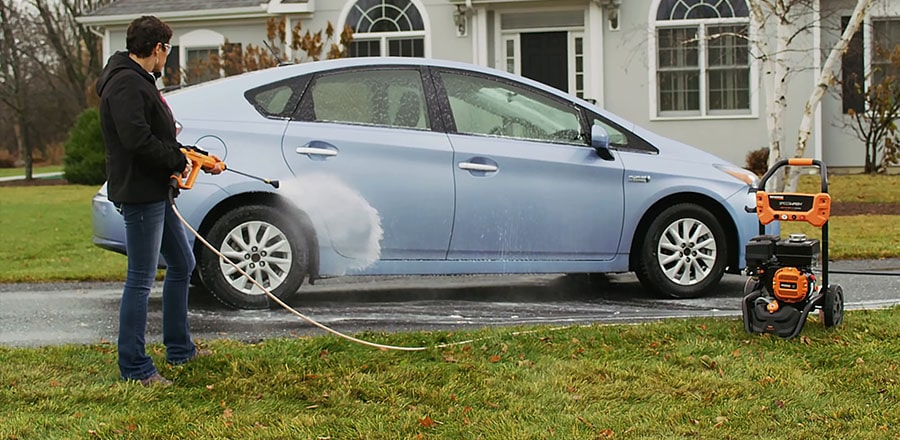 SpeedWash 7122 is a powerful and a feature-rich pressure washer
It boasts 3200 PSI of power. This is more than enough aqueous force to blast away stubborn grime from windows and clear accumulated leaves from your gutters. It'll even quickly rinse away caked-on mud from your truck. This is the perfect pressure washer when you have to get a lot done in a little amount of time.
This machine has a pressure rating of 3200 PSI at 2.7 GPM. This gives it a CU score of 8640, which is pretty remarkable. It also garnered a spot on the 2023 ratings of the best gas-powered pressure washers.
Three Indispensable Attachments
The unit comes with three attachments that make quick work of even the most challenging of cleaning tasks.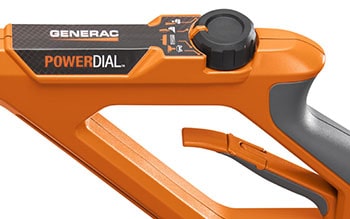 For example, you get a power dial spray gun that lets you, with a mere flick of the fingers, effortlessly switch between the types of cleaning jobs you'll need to do. Choose from four convenient settings—car, wood, concrete, and soap. Set the dial to concrete, and you'll get a powerful stream that quickly eradicates stubborn stains on more durable surfaces like brick.
Dial it back a notch for less pressure to use on more delicate surfaces such as automobiles and patio furniture. With the soap setting and the soap blaster attachment, you'll blast out soap with three times the force of ordinary soap nozzles. And with the 4 quick-change nozzle tips (0°, 25°, and 40°), you'll modulate all the power at your fingertips as deftly as if you were polishing your 24-karat gold bone china!
No matter which setting or tip nozzle is used, the spray will be delivered with a consistent and steady flow rate. If you have lots of pressure washing to do, you'll love the comfy cushion grip of the spray gun. Its ingenious ergonomic design makes it easy to hold, even for tasks that'll take you hours.
There's also the handy power broom, a tool specifically designed to clean decks, patios, and driveways. After you use it for the very first time, you'll wonder how you ever got along without it. And even if you only use it a couple of times a year to clean off a deck, a sidewalk, a walkway, a driveway, or anything like that, this attachment is going to be well worth it to use.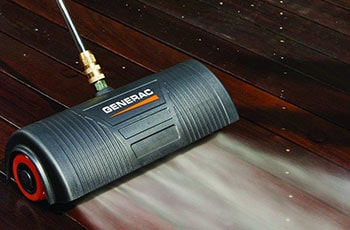 With pressure washers that don't come with this eminently practical attachment, you have to move along at a glacial pace. Trying to make sure you're always at the same distance from the surface you're trying to clean is a tedious and challenging process!
This can make for backbreaking and tiresome work.
The Generac SpeedWash 7122 water broom avoids all this by using four highly efficient jets instead of a single one. Furthermore, these jets are encased in a plastic housing that keeps them at the height that allows for the fastest, most efficient cleaning. This means that there's not a single bit of wasted effort!
In the end, you'll get infinitely better results than if you didn't use this attachment.
Lastly, there's a turbo nozzle. A turbo nozzle is a rapidly rotating pressure washer attachment that provides you with a powerful blast of water that can also cover a large surface area.
It's like they took an ordinary nozzle and endowed it with superpowers.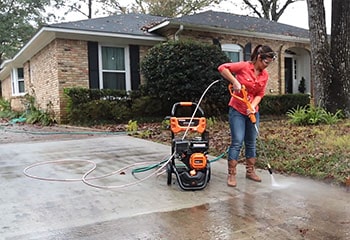 This is water that's spinning at supersonic speed—up to 3,000 revolutions per minute. You can carve your name in wood with this much force. This rapidly disintegrates even stubbornly resistant gunk and grime, cutting your cleaning time in half. The magic of rotating jets of H2O is that these high-intensity streams can maintain maximum cleaning force while being able to cover a wide surface area.
This makes a turbo nozzle 30% more efficient than any other type of nozzle. There's simply no comparison. Although turbo nozzles aren't unique to pressure washers, the Generac SpeedWash Turbo Nozzle works better than most of them.
You'll be pleasantly surprised at how easily its highly concentrated stream of water agitates accumulated gunk right out of deep crevices. All manner of dirt and grime is in for a rude awakening with this machine. Just be careful which surfaces you use it on, because it can leave unsightly lines on less-durable surfaces like your beautiful wood siding.
But it's perfect to use for concrete, brick, and other not-easily-damaged surfaces.
Additional Features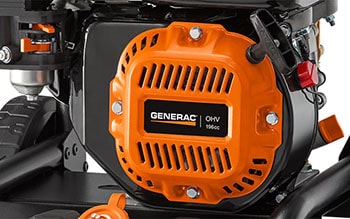 In case you're wondering, the weight of the unit is 62 pounds.
This pressure washer comes with an impeccably engineered Generac OHV engine with a 196 cc displacement. And, it has a brass head axial cam pump. This means it'll last up to two times longer than lower-quality aluminum models. The unit is easy to maneuver, as the engine is perfectly balanced over the axle.
It's also equipped with a flexible hose that resists abrasions and won't kink. And because the hose is 30 feet long, you won't have to move the unit around so much. It has a very-easy-to-access detergent tank that's larger than most.
This means less time spent filling up the reservoir with soap or cleaning solution.
So Many Ways to Use It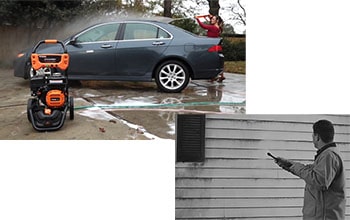 The Generac SpeedWAsh 7122 is adaptable to virtually any residential cleaning job you'll ever need to do. If you have a boat or an RV, use the machine to spiff them up before heading out on a much-needed vacation.
Pressure wash the siding, gutters, and foundation of your home to keep everything in tip-top shape. I don't know about you, but these areas of my house get dirty pretty quickly with mold, mildew, and pollutants from the air. Clean all the grime and oily residue covering your driveway, so it's sparkling clean again.
You can even use it to polish up your automobile that's parked in the very same driveway.
If you're the lucky owner of a hot tub, you can use it to clean off its vinyl cover when it gets dirty from leaves and other debris. Just make sure you use one of the lower settings because a higher one can rip through vinyl like a hot knife through butter. Other things you can use if for are fences, patio furniture, chimneys, retaining walls—the list goes on and on!
A Few Tips and Tricks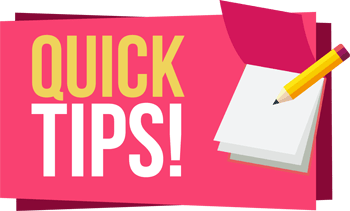 Vertical surfaces like siding on a residence can best be cleaned if you use the "wood" setting on the power dial. If you still have concerns that you might irreparably damage your siding, use the even gentler automobile setting. You can test for potential damage by using your machine on an area of the siding nobody sees.
Maximum pressure with a stream nozzle has the power to cut deep into concrete and even penetrate skin, so exercise the utmost care when using this thing.
You shouldn't use hot water with this product. Hot water will only accelerate the wear to the seals inside the pump, reducing how long the unit will last. Water that's too hot might also trigger the thermal release valve.
It's crucial to change the oil after the first five hours of use, so you don't void your warranty. After that, change it after every 20 hours of use and at the end of the season. The drain plug is right next to the oil fill cap. You'll want to direct the oil flow down through the hole in the base plate and into a catch pan of some sort.
What's There To Love About the Generac SpeedWash 7122

One thing most users are ecstatic about is that this machine doesn't require any strenuous effort to start, revving up on the first or at the most, the second pull. So, you're not going to get all tuckered out before you even start to use it. Another fantastic feature of this amazing machine is you can change the pressure with a flick of a finger using the power dial.
Also, most customers find that the unit has more than enough power for every imaginable home cleaning task. And, they love the gas cap is made of durable metal and not cheap plastic. It's also large, which makes it easy to grip.
Often, new machinery requires tedious assembly, which sucks all the fun out of using them. But with this machine, you merely take it out of the box and only do a few things before it's ready to use. It's all so easy. Merely lock the handle in place, attach the hose and spray gun, and you're ready to go. All that remains is wheeling it to wherever you want to commence your clean-up.
You should have no problem doing that, at the unit only weighs a little more than 60 pounds. However, with a longer than usual 30′ hose, you shouldn't have to move it around too much. And with its low center of gravity, you won't have to always worry that the unit is going to tip over.
What's Not So Great About the Generac SpeedWash 7122

Some users complain that although starting the washer is a cinch, there's no place to put your foot when you're pulling the starting cord. Having this would make starting even easier. Another common source of complaints is the hose connection to the washer. People have a hard time removing the hose from the machine.
To make this easier to do, you can always install a quick connect adaptor.
Another thing people wish was different is that the nozzles of the water broom don't go as far to the left and right as they could. So, the size of the broom is a little misleading. Also, the wheels of this attachment sometimes get stuck in the cracks between the sidewalk and the grass.
Final Thoughts
Although the Generac SpeedWash 7122 isn't the cheapest gas-powered pressure washer on the market, it's worth every penny of what you'll pay. If you need a well-built pressure washer to use for every type of residential application imaginable, this is a machine that really fills the bill.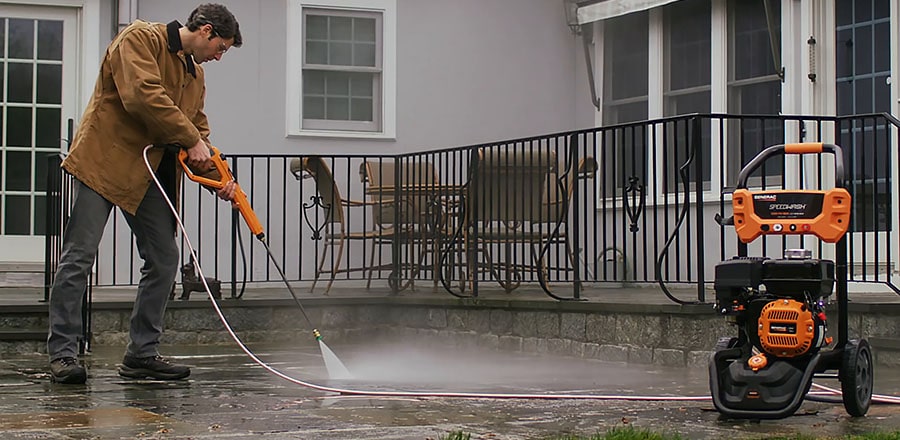 Great cleaning power at work.
It's a solidly built pressure washer with some really innovative features, including the three included attachments. This pressure washer is an integral part of a complete pressure washer system that'll make light work of even your most challenging cleaning projects.
Even though it's not perfect, there are so many good things that I highly recommend that you buy one.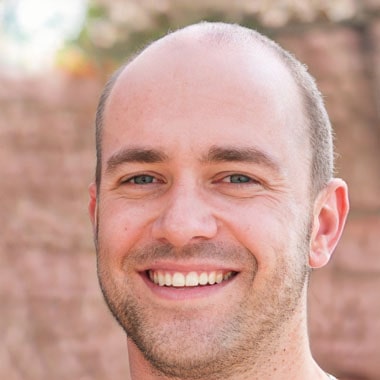 Author
Alex owns a home improvement and restoration company in Vancouver. He obtained his Bachelor's degree in Construction Management from Saskatchewan Polytechnic and is a NARI Certified Remodeler. His team does a wide range of home restoration products, both interior and exterior.
---
Pressure Washer Tips & Tricks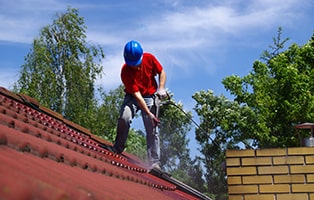 The leaves are starting to fall, and you may be thinking about power washing your gutters. Why? It's the perfect time of year to maintain those dirty drainage systems. The cool weather brings out dirt build-up, which can cause more problems.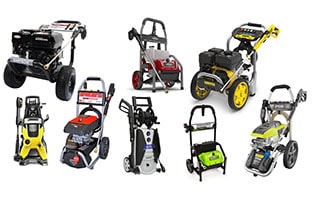 When it comes to cleaning grungy patio furniture, dirt-encrusted siding, and oily driveways, power washers are an indispensable tool. Read our article to find out which companies make the best ones.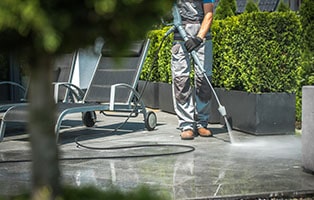 A pressure washer is a way to clean your patio that doesn't involve lots of strenuous scrubbing. Read about the 7 steps you'll need to follow if you want your patio cleaning to be a smash success.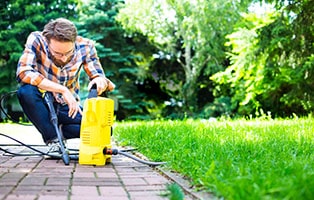 If your pressure washer is getting hot too frequently, this could be a sign that there's either something wrong with it, or you're doing something wrong. Read our article to diagnose these problems.