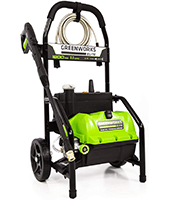 Looking For The Best Power And Performance Electric Pressure Washer Of 2023? Look No Further Than The Greenworks Pw-1800 (Model 5106102)! Find Out What Makes It Unique In Our Useful and Helpful Review.
We select, test, review and suggest the best products. We may earn a commission, if you buy something through our links.
Greenworks has made quite a name for themselves in the short time they've been in the pressure washer market, and their latest effort, the Greenworks PW-1800 (specifically, the Model 5106102), gladly advances this brief-but-beloved legacy. Not only is this a powerful machine offering impressive performance, but it's remarkably affordable as well. This makes it an excellent option for almost any homeowner, and a great staple to have in your home cleaning and maintenance arsenal.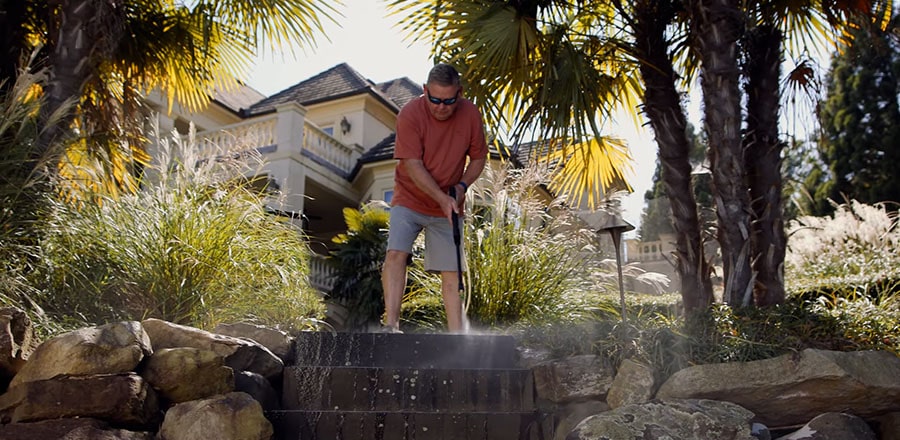 Greenworks PW-1800 is an excellent option for almost any homeowner
Although not as powerful as their gas-powered counterparts, electric pressure washers are an intelligent and economical way for homeowners to tackle basic cleaning and maintenance projects throughout their property. They are far quieter options and don't rely on the direct consumption of fossil fuels to operate. According to research published in the journal Chemical Engineering, these machines are able to clean without contaminating the air.
So what makes the Greenworks Model 5106102 so unique? Let's dig a little deeper to find out.
What Should I Know About The PW-1800
The Greenworks Model 5106102 is a powerhouse of a pressure washer, offering 1800 PSI flowing at a rate of 1.1 GPM.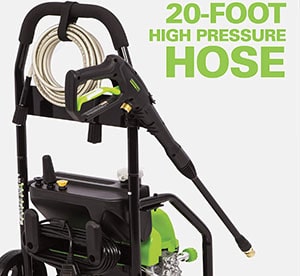 This makes it an excellent option for most essential projects many homeowners may face, but when it comes to heavy-duty deep-cleaning projects, you may still be better off seeking out a gas-powered pressure washer. Thankfully, these circumstances are pretty rare, making a purchase of this as your primary pressure washer a no-brain situation for most.
Its affordability is another great standout, being a borderline bargain for a standard electric pressure washer. The combination of a generous 35-foot power cable and 20-foot high-pressure hose gives you all the slack you should need for tackling the majority of projects an average homeowner would have. I personally appreciate the addition of an inline GFCI, allowing you to use an industrial extension cord if needed.
What's Included With The Model 5106102
While not the most feature-rich model we've reviewed, the Greenworks PW-1800 features a fair number of accessories to assist you through those core cleaning jobs.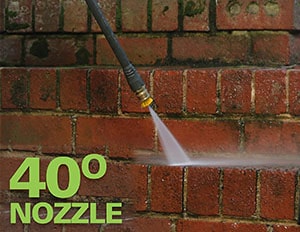 These accessories include;
Four Quick-Connect Nozzles (15°, 25°, 40°, and Soap)
Rugged And Durable Wand
20' High-Pressure Hose
35' Power Cord with Inline GFCI
Onboard Detergent Tank
These essential tools make the Model 5106102 an excellent option for most homeowners, making it a great all-around choice for tasks ranging from cleaning driveways to even basic paint stripping.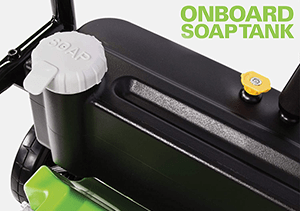 It even features icons on the onboard storage for the nozzles to show what works best for which task, helping to prevent you from using the wrong tip for the job at hand. This can be quite handy, as paint finishes can be stripped by more narrow spray patterns.
The onboard detergent tank is quite generous, and even automatically mixes water into the detergent to save you from having to dilute it, as well as a large cap to help prevent spillage and waste. There's even a quick-start guide printed on to help you get up and running quickly.
How Do I Get Started With The PW-1800
The packaging is straightforward and simple, which is really all you need out of a high-powered cleaning machine.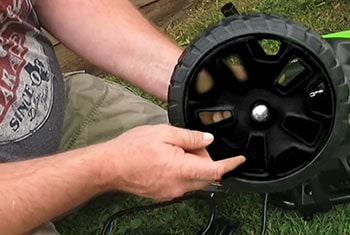 After taking everything out of the box, assembly is pretty easy, although the instructions aren't the clearest so you'll primarily be relying on diagrams to help guide you.
You essentially attach the two 8" wheels to the base of the unit, then assemble the front of the unit and the holster for the spray wand. After that, you attach the electric cable as well as the high-pressure hose holder and finally attach the handlebar into the unit to complete it.
Product Dimensions
Length – 21 Inches
Width – 19 Inches
Height – 37 Inches
Weight -30.1 Pounds
The PW-1800 is a relatively standard pressure washer as far as form-factor and sizing go. It should be noted that while there is onboard storage included, there aren't any actual additional measures such as foldability to help make it easier to stow away when you're not using it.
What Do People Like About The Greenworks PW-1800

There's plenty to love about the Model 5106102, and people are happily raving about it. Homeowners love how easily it tackles the majority of outdoor home cleaning projects they have. From essential maintenance of concrete walkways and asphalt driveways, to more complex and large-scale projects such as removing buildup from siding. While not the most powerful machine ever, it proves more than useful for an array of uses.
People also love how it readily tackles a variety of surfaces, including brick, and can even help them take care of the cars, boats, and other vehicles. They also enjoy how straightforward the unit was to assemble, and how easy it is to operate. The addition of onboard storage for the nozzles and high-pressure hose are all welcomed and applauded additions.
What Do People Dislike About The Greenworks Model 5106102

As with any product, there can be occasional issues with quality control. While the majority of users were thoroughly satisfied with their purchase and didn't have any issues out-of-the-box, some users have reported instances of faulty nozzles and leaky connections.
While Greenworks offers a three-year warranty to protect and support their product, actually managing to get your product serviced can be difficult in certain instances. To help make things a bit easier, we recommend saving your product documentation so that you always have your model and serial number handy.
Final Thoughts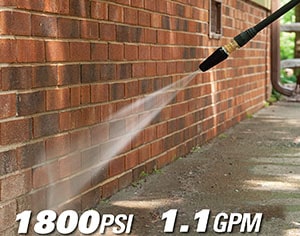 As you can see, the PW-1800 from Greenworks is a fantastic and affordable option for a majority of homeowners out there. While not a complete replacement for heavy-duty gas-powered pressure washers when it comes to more intensive cleaning jobs that require that extra pressure, it should be able to handle almost any domestic application available.
If you're looking to comparison shop, then click here for additional comprehensive reviews of electric pressure washers.
To read more reviews, tips, and advice, be sure to check back often, and don't forget to like us on Facebook and follow us on Twitter for the latest from the Cleanup Expert!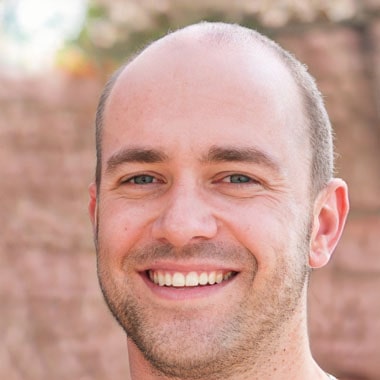 Author
Alex owns a home improvement and restoration company in Vancouver. He obtained his Bachelor's degree in Construction Management from Saskatchewan Polytechnic and is a NARI Certified Remodeler. His team does a wide range of home restoration products, both interior and exterior.
---
Pressure Washer Tips & Tricks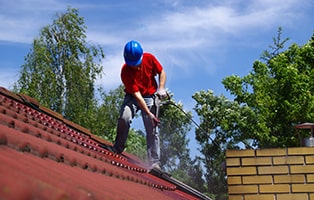 The leaves are starting to fall, and you may be thinking about power washing your gutters. Why? It's the perfect time of year to maintain those dirty drainage systems. The cool weather brings out dirt build-up, which can cause more problems.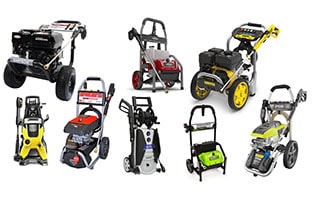 When it comes to cleaning grungy patio furniture, dirt-encrusted siding, and oily driveways, power washers are an indispensable tool. Read our article to find out which companies make the best ones.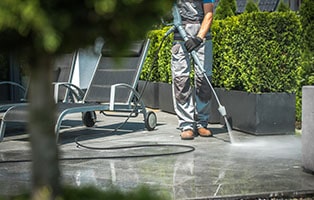 A pressure washer is a way to clean your patio that doesn't involve lots of strenuous scrubbing. Read about the 7 steps you'll need to follow if you want your patio cleaning to be a smash success.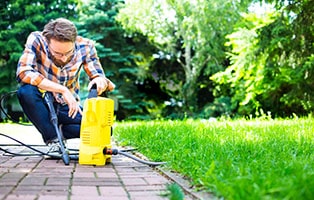 If your pressure washer is getting hot too frequently, this could be a sign that there's either something wrong with it, or you're doing something wrong. Read our article to diagnose these problems.