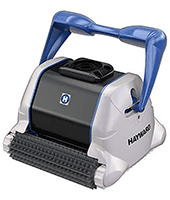 Read our Hayward TigerShark RC9950GR pool robot review to find out what makes it one of the most powerful robotic cleaners on the market.
We select, test, review and suggest the best products. We may earn a commission, if you buy something through our links.
The TigerShark 9950GR was introduced way back in 2013 and is considered to be a first-generation model. Even though it's older, it continues to be one of the most powerful pool cleaners on the market.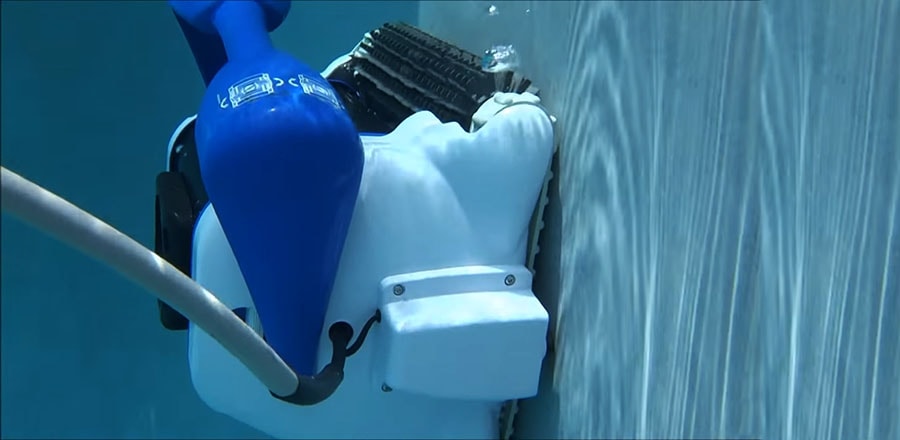 TigerShark still one of the most powerful pool cleaners.
This amazingly capable pool robot will vigorously scrub away every vestige of algae, biofilm, and other unsightly scum from your pool surfaces. And, it'll do it all in three hours or less. To give it enough "oomph" to accomplish its mission, the TigerShark has an onboard pump with robust suction that'll pull all that yucky stuff from your pool floor.
Features
Powerful 24-volt, energy-efficient motor saves a ton of money in energy costs
Water pump that can process an impressive 4,490 GPH
Waterline-scrubbing capability keeps your pool free of unsightly scum
Cleans most pool surfaces including gunite, fiberglass, pebble, and tile
Reinforced filters last longer than those of other models
Superior wall-climbing ability
Designed for pools up to 20' by 40'
Who's It For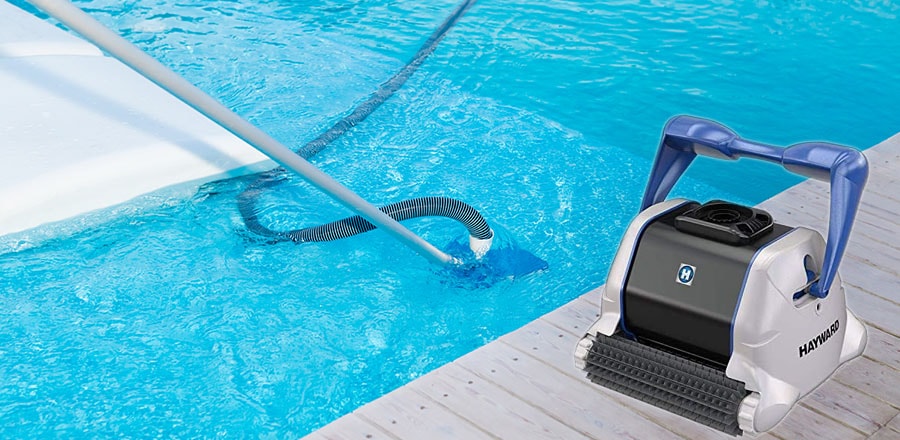 The TigerShark is for anybody who wants to spend less time with incredibly tedious backyard chores, and more time enjoying the wonderfully refreshing feeling of relaxing poolside.
Vacuuming your pool by hand can be a laborious, time-consuming process. The Tigershark makes this task SO much easier. Simply plug it in and place it ever-so-gently in your pool. Then, plant your butt in a lounge chair and soak up some rays, or binge-watch your latest Netflix obsession.
When you come back, your pool will be immaculately clean!
Pros

The TigerShark has exceptionally large openings on its bottom collection chamber. This means that it can pick up most debris—even the big stuff. If you have an odd-shaped pool with a meandering layout, you'll be ecstatic to hear that the TigerShark has an unparalleled ability to find its way around unconventional designs.
That's because no pool is too challenging for your trusty underwater assistant.
It has tank-like treads instead of wheels. This means it can descend steep inclines like a pro. And as long as the filters aren't clogged with debris, your unit will clamber up walls like a subaqueous monkey on steroids.
The control unit is well-built, durable, and splash-proof.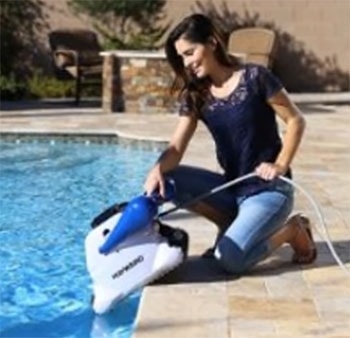 With the hard-working TigerShark filtering out nasty impurities, you won't have to do as much backwashing of your filter. It waterline-scrubbing capability, so it can get to an area of your pool where it's super important to maintain an aesthetically pleasing appearance.
It's exceedingly easy to insert the filter cartridges into the machine. These filters are the reinforced kind, which means they'll last longer than those of other models.
The filters hold up well, showing no signs of wear even after a year. Just run them under your outside water faucet and tap them on the edges to remove debris. Sure—it might take a few cycles of rinse, tap, repeat, but that only takes a few minutes.
Most people won't have too much trouble pulling it out of the water after it's done because even soaking wet, it only weighs about 20 pounds.
Cons

The TigerShark doesn't have advanced artificial intelligence to use for pool mapping. Instead, it moves randomly through its underwater domain. However, it will still be able to get to almost every spot in a typical three-hour cleaning cycle.
Unlike some other models with advanced features, you cannot program the TigerShark to automatically clean your pool at set times every week. That might be a blessing in disguise because to program your robot, you'll have to keep it in the pool 24/7. Your poor mechanical friend will be continuously exposed to chlorine in the water. This could have a corrosive effect on the exterior of the unit.
If you have an anti-vortex cover on your main drain, the unit might get caught on this obstacle and endlessly spin until you manually remove it. However, the good news is that unlike some other less nimble units, this robot pool cleaner won't flip over and get all tangled up every time you try to use it.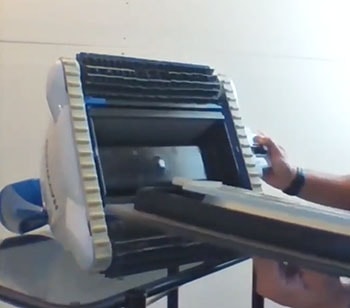 The debris container doesn't load from the top but from the bottom. This means that when you're taking the unit out of the pool, you could accidentally hit the cover holding the debris container. Then, all the garbage your wonderful electronic friend collected gets dumped back in the water.
There's no caddy with this model, so if you want one, you'll have to buy it separately.
There's also no remote control with this unit, which means there's no way to direct it to a spot it missed. It doesn't have a full filter indicator either, so you'll have to make an educated guess as to when to empty it.
There's a rubber covering over the power switch, which helps keep moisture out. However, once the temperatures drop and the cover gets cold, it stiffens. So, when you try to push the button, you end up almost getting a sprained finger. This is a design flaw that irritates some users.
Although the TigerShark is a workhorse par excellence, it's not perfect. That means that occasionally, you'll have to get the manual brush out to get spots it missed. It doesn't do well for storm cleanups where zillions of leaves and God-knows-what-else gets blown into your pool.
For this, you'd need a cleaner with large bags that'll collect massive amounts of debris.
How Does the TigerShark RC9950 Stack Up to Other Robotic Pool Cleaners
Let's compare the TigerShark to a few other models to see how it stacks up.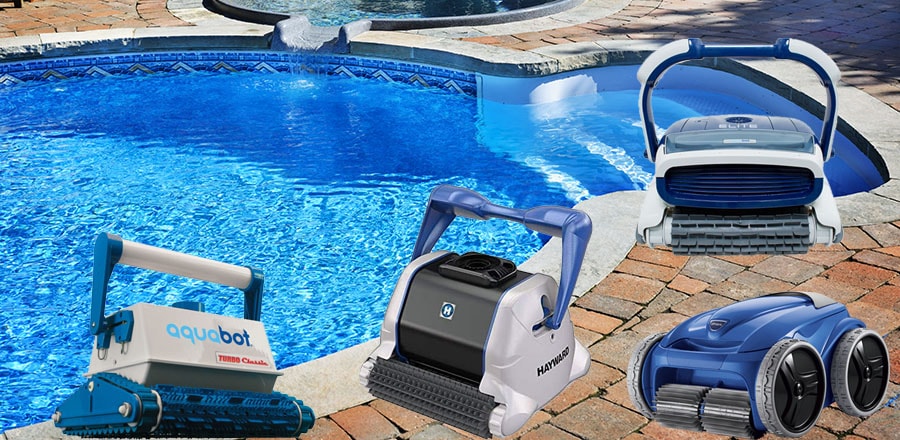 TigerShark RC9950 is a great all-around model.
We'll start with the Aquabot Elite. Although the TigerShark can pick up bigger stuff, the Aquabot seems to do a better job at snatching up heavier junk.
The TigerShark doesn't seem to get stuck on drains as much as the Aquabot Elite does. However, the Aquabot, with its advanced artificial intelligence, seems to eventually learn how to avoid this treacherous obstacle.
Another common obstacle in a pool is steps. The TigerShark is vastly better at not getting stuck on them, unlike the Polaris F9550, which seems to have significant difficulties with stairs and other hindrances. People also report that the wheels of the Polaris have a terrible habit of falling off.
With the TigerShark's tank-like treads, that's something you don't have to worry about!
Now, let's compare the TigerShark to the Aquabot ABT Turbo. The TigerShark has better all-around performance than the Turbo and is faster. The TigerShark also has cartridge filters that are easier to clean than the Turbo's cumbersome bags.
My Final Verdict: Should You Buy a TigerShark RC9950 CC Supreme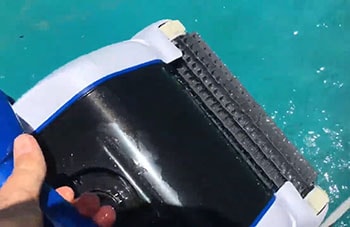 Although it's an older model, the TigerShark is one of the best residential grade cleaners out there. So, this unit will do an infinitely better job than your expensive, once-weekly pool guy. Not only that, but it's also a reliable, well-made, well-engineered product. There are no cheap materials in this baby!
If you want a pool cleaning workhorse that'll be worth every penny, I suggest you buy the TigerShark RC9950. But if you'd like to look at more options, here you will find more robotic pool cleaners to choose from.
With a robotic pool cleaner, you'll spend less time getting your pool ready for fun, and more time enjoying it!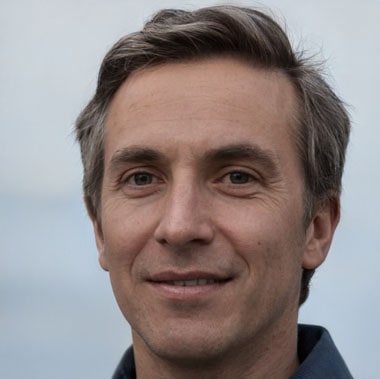 Author
Our pool maintenance expert, Luke Reed, earned his BS in Civil Engineering from Georgia Tech in 1998. Since then, he's worked in a variety of industries, including design and construction of luxury swimming pools.
---
Pool Maintenance Tips & Tricks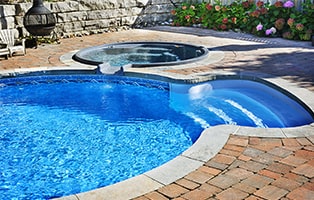 With all the different types of swimming pools available, such as in-ground and above-ground, it can be difficult to decide which one to get. Our guide including pros and cons can help you make that choice.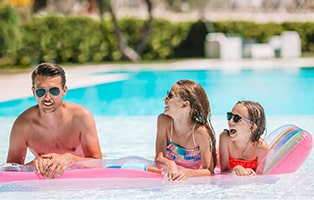 Germs and bacteria can cause life-threatening illnesses in a swimming pool. Find out what the dangers are and what you can do about them by reading our article.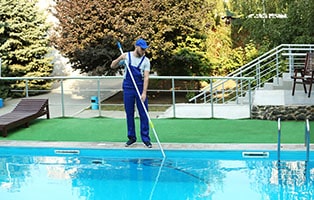 Dreaming of entrepreneurial success? Check out our guide on how to start a pool cleaning business. You'll find everything you need to know to set one up.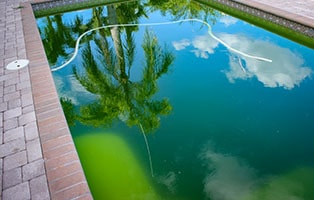 Is your swimming pool too murky to swim in? In our informative article, you'll discover the causes of a cloudy pool and how to fix the problem.