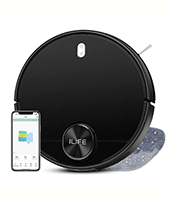 Here's our 2023 review for the ILIFE A11 robot vacuum and mop!
We select, test, review and suggest the best products. We may earn a commission, if you buy something through our links.
The ILIFE A11 Robot Vacuum and Mop is a hardworking robotic machine that'll keep your floors radiantly clean without you having to lift so much as a finger. It comes with a slew of features that make this unit an indispensable addition to your home cleaning arsenal—particularly when you consider it's one of the most affordable hybrids on the market.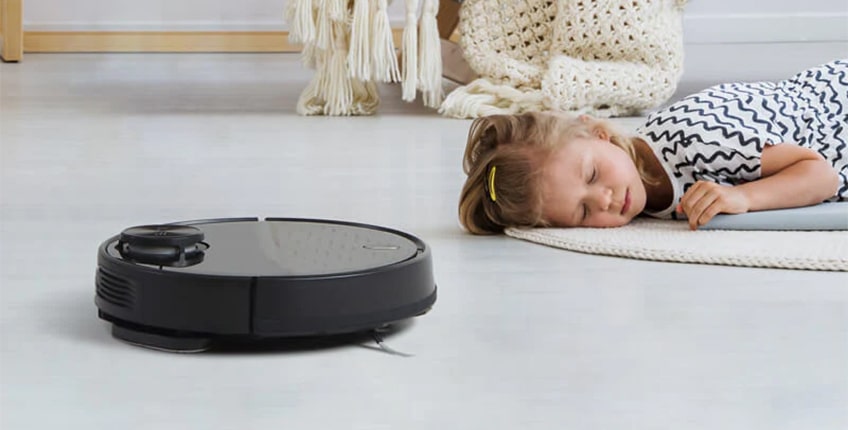 The ILIFE A11 Robot Vacuum and Mop
ILIFE has a well-deserved reputation for making cleaning machines that are high-quality and user-friendly. The A11 is the latest in this long line of labor-saving products. With all the bells and whistles you get for how much you pay, the A11 is a real game changer, offering some of the features of higher-priced hybrid robots at a lower cost.
Features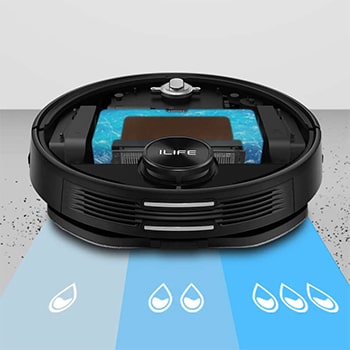 Cutting-edge Lidar mapping technology;
Agile enough to surmount most obstacles;
Exceptional suction keeps floors immaculate;
Y-shape pattern simulates human mopping;
Editable maps are endlessly customizable;
Ability to switch to whisper quiet mode;
Who's It For?
Remember Rosie, the robotic maid from the Jetsons? The A11 brings the dream of a fully autonomous housekeeper one step closer to becoming a glorious reality.
This diligent cleaning droid is perfect for people who own pets that shed tons of hair all over their homes. In fact, if it's been a while since you owned a hybrid cleaning machine, you might be pleasantly surprised at how good the A11 is at sucking up pet hair. If you have cats that love to track mud all over your floors, you'll love how the A11 washes away their cute but filthy footprints.
NOTE: The A11 is perfect for hardworking professionals exhausted at the end of a long hard day who want to come home to sparkling clean floors instead of having to do more labor. Program your bot before you depart, and it'll work tirelessly to tidy up your house while you're away.
With this machine, you'll be able to spend weekends enjoying life instead of working your butt off, ensuring that your home is immaculate.
Pros

Once upon a time, hybrid cleaning machines weren't ready for prime time. That changed a few years ago when technology advanced enough that these robots were no longer a gimmick. Instead, they became an eminently practical way to make cleaning the floors of your home an effortless experience.
Here are some of the extraordinary features of the A11 that'll make your life so much easier:
Powerful Suction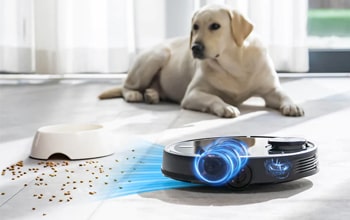 If you know anything about vacuum cleaner suction power, you'll know that 4000Pa is pretty darn impressive. Pa is an abbreviation for Pascal, a unit used in physics to indicate a pressure difference. It's also used to measure the suction power of vacuum cleaners because a vacuum creates negative pressure as it slurps up dirt and debris.
The higher the Pa, the more negative pressure the cleaner creates and the better the suction power. That's why with 4000Pa of suction, the A11 rivals the ability of more expensive models.
It picks up more floor filth than most other robotic cleaning machines. In fact, if your dog is a sloppy eater, you'll be glad to know that this droid can even suck up dry dog food.
Cutting-edge Lidar Mapping
The A11 comes equipped with cutting-edge Lidar, an invisible spinning laser. It not only detects the layout of a room but also locates obstacles that might get in the way of the bot carrying out its mission to always keep your floors sparkling clean.
Lidar technology ensures that all your floors get cleaned in the most efficient way instead of randomly. The mapping functionality on this machine is better than many comparable models. This means your droid won't bang into furniture too much as it learns its way around your home—unlike some other models.
Long-Lasting 5200 mAh Battery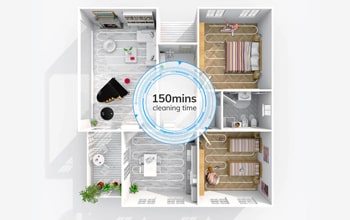 The A11 has a high-quality 5200 mAh battery with up to 150 minutes of continuous runtime. Moreover, you'll never have to rescue the A11 because it runs out of electricity.
That's because when the battery of your trusty little bot runs low on juice, it automatically returns to home base to get recharged. Then, it resumes where it left off with no intervention on your part. The charging base is small, so it won't take up a lot of space in your home.
Ability to Switch to Whisper Quiet Operation
With some robotic cleaning machines, there's no way to modulate how loud they are. That's not the case with the A11.
This droid has a QUIET mode. When you switch it on, the unit will emit less than 65 decibels, which means it won't disturb your sleeping baby (if you have one).
Exceptional Mobility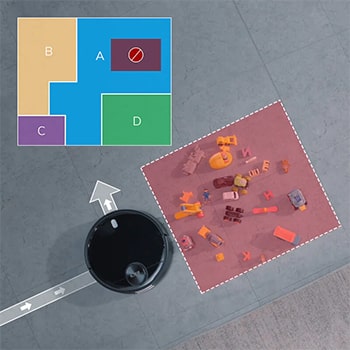 The A11 is one nimble cleaning machine. This unit is so agile that it has little to no trouble overcoming obstacles such as raised vent covers. Because of its low profile, it easily scoots into tight spaces to eliminate dust bunnies and other debris.
It smoothly transitions between bare floors and carpets without getting stuck on thresholds.
Unique Y-Pattern Mopping
The A11 has a feature almost no other cleaning machine has: the ability to closely mimic how a human being using an actual mop would clean a floor. As it moves left to right, the mop pad on this machine washes away spills, pawprints, and all the other things that make your floors look filthy.
User-Friendly App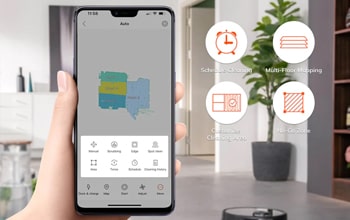 With the intuitive app, control of your bot is at your fingertips. That way, you can ensure that it does everything you need it to.
You can adjust power levels right from the app, such as suction (ECO, Standard, or Turbo) or seepage (Low, Medium, or High). The latter setting is how much water you want the mop to use.
Three Cleaning Modes for Maximum Versatility
This machine has three cleaning modes for maximum versatility. If you want to do some general cleaning, switch on path mode. Your bot will move in a zig-zag pattern as it cleans up all the dirt in your home. If you need to clean along the walls of a room, activate edge mode. Max mode is the highest suction setting and is what you should use if an area is particularly filthy.
Cons

While the A11 is superb in many ways, it's not perfect. For example, some users report that it isn't good at getting into corners. Others complain that the unit makes such wide turns that it sometimes misses spots.
A few say that when their units get stuck in obstacles such as dining room chairs, it doesn't send a notification to their phones saying that it needs to be rescued. This means that it could be hours before they find it, at which time it's usually out of battery juice.
Unfortunately, the A11 can't detect carpets. This means your rugs could get soaked if you don't periodically check what your machine is doing.
Some people have had the experience of their bots working well for the first two weeks. Suddenly (and inexplicably), they fixate on one area of their homes that gets cleaned repeatedly. This meant that owners had to occasionally pick their units up and move them to a different location.
However, when these owners used their units in a different house, their machines performed as expected without glitches.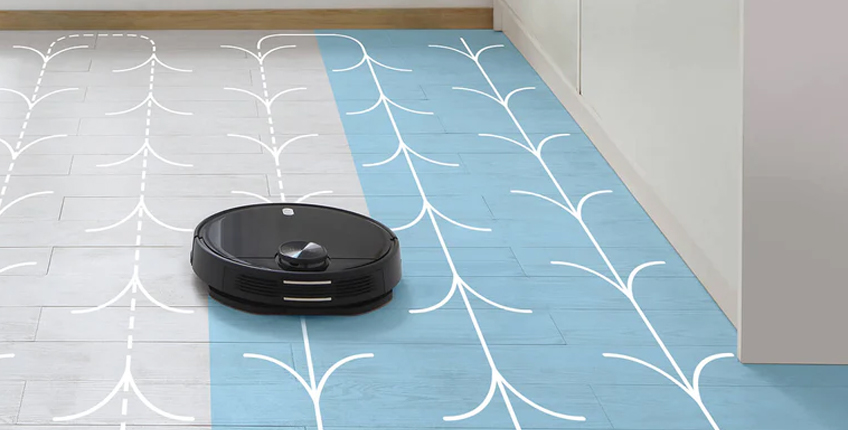 Final Verdict about The ILIFE A11 Robot Vacuum and Mop
The A11 is an excellent multitasking robotic cleaning machine that can keep the floors in your home squeaky clean with very little intervention on your part. What's more, you get all this robust functionality at an affordable price. This robotic maid will make your life so much easier because it's a rockstar when it comes to cleaning floors. With its ability to simultaneously vacuum and mop, your floors will never look better.
That's why I'm recommending that you buy the A11. It's an investment you'll be glad you made! If you want to know which robot and mop combos we think are the best, check out our TOP list of 2023.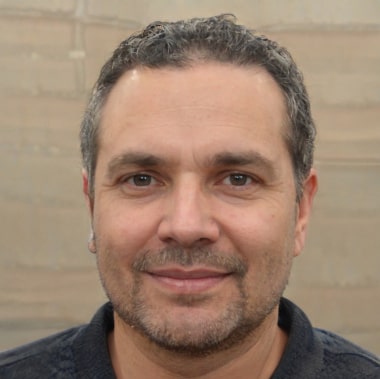 Author
Stephen A. Hancock received his M.S. in Mechanical Engineering (Robotics Track) from University of Utah in 2004. Since then, he's contributed to numerous articles and has been a consultant for many technical publications and websites.
---
Robot Tips & Tricks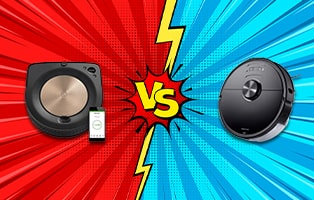 If you want to know which company wins the "Roomba vs. Roborock" battle, check out our article. You'll learn what makes each model exceptional, and things you'll need to know before buying.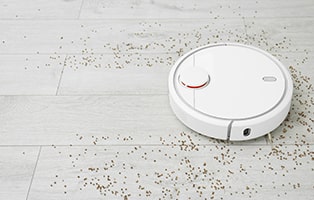 Robotic vacuum navigation systems include sensor mapping, camera mapping, gyroscopes, LiDAR, and SLAM. Read all about this technology in our informative article.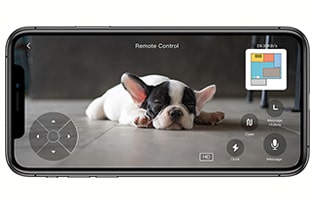 If you're worried that your robot vacuum is spying on you, you're not alone. Read our information-packed article to find out if it is, and what you can do about it.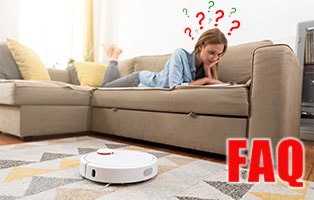 Robot Vacuum Cleaners are evolving at a rapid pace and have indeed become the new necessity for any modern household. Here's a breakdown on some of the most frequently asked questions about these devices