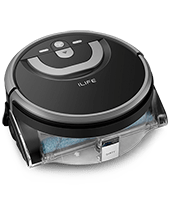 Washing, scrubbing, drying – no problem. The ILIFE Shinebot W400 robot mop has your floor covered. See if it's right for your home in our 2022 review.
The ILIFE Shinebot W400 may have one of the smartest designs in the robot mop industry. That's not to say it's necessarily as smart tech-wise as some other brands. But it has several automatic and structural functions that make it a truly unique machine.
All these niceties are, well, nice. But the W400 has some drawbacks. It has no WiFi, voice, or app control. No automatic docking either. Plus, it's a bit on the bulky side and may not fit in all those places where you really need it.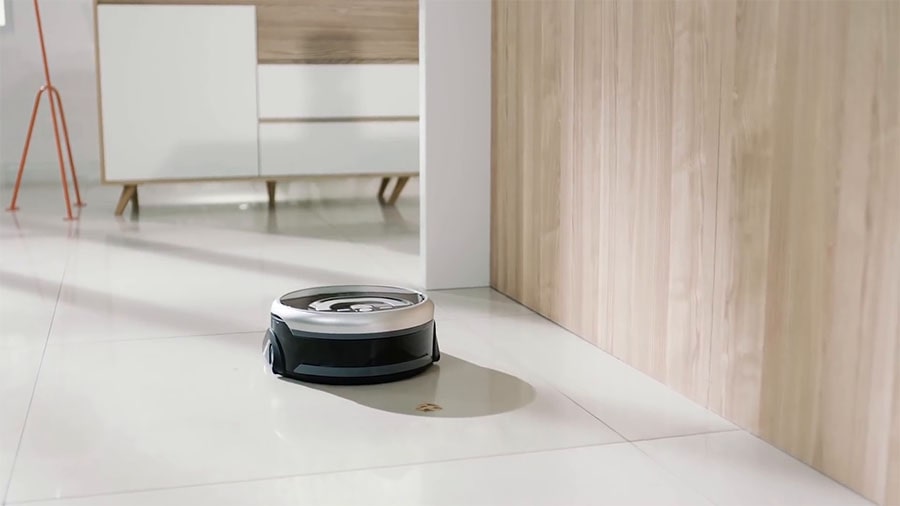 The ILIFE Shinebot W400 may have one of the smartest designs in the robot mop industry.
At least it's not expensive as far as some robot mops go. So it could be a great investment for the right home.
What's in the box
When you take your new W400 out of the box, you'll find: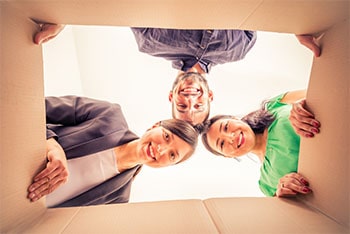 ILIFE Shinebot W400 robot mop
Charging dock w/ power cord
Remote control (batteries included)
2 water tanks
Rubber blade / squeegee
2 microfiber rollers
Cleaning tool
Setup is 5 minutes or less, though you may need to charge it for a few hours on the dock first. When it's ready, just pop on the rubber blade and one of the rollers. Fill the clean water tank with fresh water, put both tanks in the machine, and turn it on.
Design and size
Dimensions: 11" W x 11.5" L x 4.6" H
Weight: 7.3 pounds
Warranty: 1-year limited
A sleek black body with silver accents houses a transparent panel on the bottom half that shows the microfiber roller and water tanks. A fold-down carry handle fits smoothly into the top. Three buttons on top allow you to select a cleaning mode, begin cleaning, and activate or deactivate the voice alert. There's also a remote control with the same functions.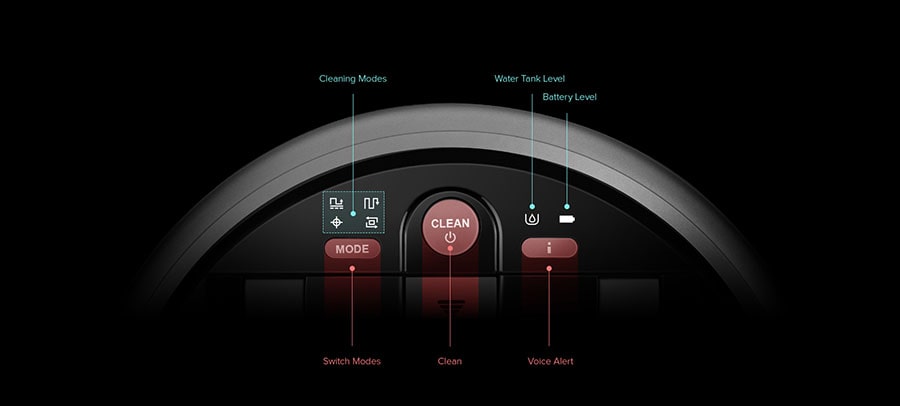 Unique features
Straightaway, you'll notice that the W400 is unique compared to other robot mops in that it has both clean and dirty water tanks. Also unique to this machine, it uses suction to suck up dirty water from the floor. Then it adds another layer of uniqueness with a rubber squeegee to remove any leftover residue.
How it cleans
Once you press the "clean" button on the robot or remote, a voice alert will ask you to choose a mode. Choose from one of 4: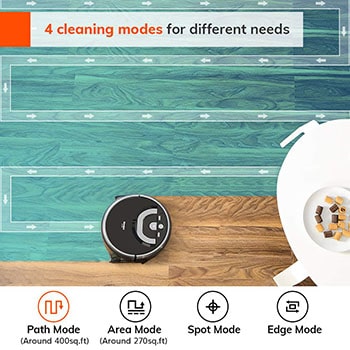 Path mode – cleans in straight lines while dodging obstacles and returns to the starting point when complete.
Area mode – only cleans in a 16 x 16 foot area straight in front of it.
Spot mode – cleans in a spiral pattern 2 times over a small area before reversing itself back to the starting point.
Edge mode – cleans along the perimeter of a room to reach edges and corners.
You can also choose to manually direct the robot with the remote control.
The W400 cleans with a fancy-sounding TidalPower Cleaning System. In reality, it's just 6 nozzles under the front end that spray water. Then the microfiber roller scrubs the wet area. Dirty water gets suctioned up into the dirty tank. Finally, the rubber squeegee scrapes off any leftover residue.
The "forbidden" zone
It's not as ominous as it sounds. When using the area mode, you'll see in the manual that you can set a "forbidden" zone. This isn't the same as virtual walls or barrier strips, but works in a similar way. It's basically just the area directly behind the mop's starting point while in area mode.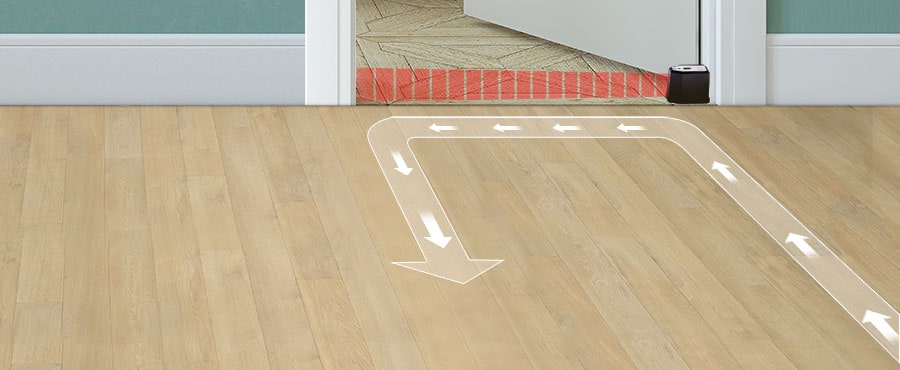 Forbidden zone works in a similar way to virtual walls or barrier strips.
If there's an area of the floor you want the W400 to stay out of, just set it to clean in area mode. BUT, be sure to point the mop directly toward the area you want it to clean, while making sure the "forbidden" zone is behind it. When it turns around and comes back, it won't pass that point.
Yes, you're hearing voices
From the W400 that is. While you can't check the cleaning status with an app, the W400 has several voice alerts that tell you what it's up to as it cleans. It's a pleasant lady's voice and should be loud enough to hear a room or two away.
Search and rescue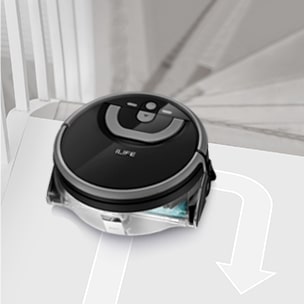 With virtually no smart navigation, the W400 is totally dependent on the paths programmed into each cleaning mode. In large or complicated room layouts, it may miss spots or go over places multiple times.
You won't have to worry about the mop falling down stairs, hitting furniture, or running over rugs or carpeting. It has 9 sets of obstacle sensors and 3 cliff detectors.
With no automatic docking, if the battery runs out mid-cycle, it can stop anywhere in the house. Since it's kind of bulky and tall, it may get stuck in low or tight spots. That means you may have to do a search and rescue mission. Thankfully, there's a nice carry handle to easily move it back to its home base.
Post-mopping blues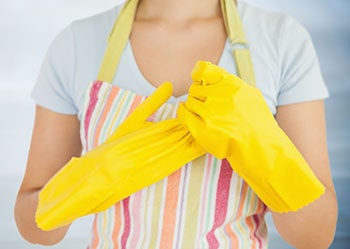 One of the perks of having a robotic anything is that the work is automated to save you time and energy. That's one of the biggest downsides to the W400. At the end of each mopping cycle, you have to do some manual maintenance.
You'll need to empty the water tanks, rinse the dirty water tank, rinse the filter, and clean the microfiber brush roller. Then you will have to put it all back together again. It only takes a few minutes, but that kind of takes away some of the fun in owning such a luxury item.
What are customers saying about it
Not surprisingly, W400 owners love the dual water compartments and suction. They felt that it left the floor a lot cleaner and drier than a regular mop or those that rely on cleaning pads. Many others commented that the machine was very quiet. Price was another big plus for many owners, including the fact that they didn't have to purchase disposable pads or detergents.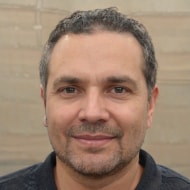 Unsealed hardwood flooring (the kind with grooves between boards) should not be wet-mopped. Only slightly damp mopping and dry mopping is recommended for unsealed flooring due to the potential for water damage.
The lack of smart navigation and auto-docking features were the biggest complaints. Homeowners with hardwood flooring felt it left way too much water behind, especially between the boards. They wished there was a way to control how much water is released.
Other complaints were not being able to use detergent and uneven cleaning, especially in large or oddly-shaped rooms. Some found that the robot was too tall to fit under toe kicks in the kitchen and bath. A few people noticed they received used units upon unboxing.
Is the ILIFE Shinebot W400 a good bargain
For those on a budget who don't care about WiFi control or smart navigation, the W400 would be worth considering. If you have small rooms with sealed floors, simple layouts, and not a lot of furniture, the W400 should do a fine job.

PROS:

Affordable
Quiet
Dirty & clean water tanks
Suction power
Squeegee
4 cleaning modes
Up to 2-hr battery life
1-year warranty


CONS:

Bulky
No smart navigation
No app control
No smart home integration
No automatic docking
Can't use detergent
Maintenance can be a pain
Not good with complicated floor plans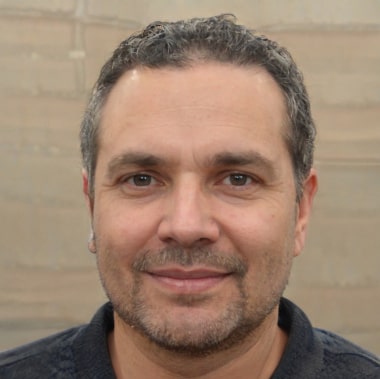 Author
Stephen A. Hancock received his M.S. in Mechanical Engineering (Robotics Track) from University of Utah in 2004. Since then, he's contributed to numerous articles and has been a consultant for many technical publications and websites.
---
Robot Tips & Tricks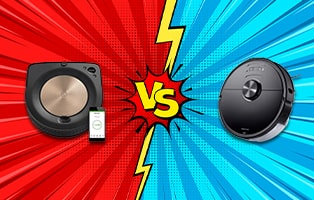 If you want to know which company wins the "Roomba vs. Roborock" battle, check out our article. You'll learn what makes each model exceptional, and things you'll need to know before buying.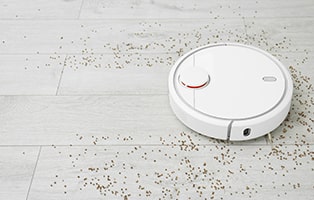 Robotic vacuum navigation systems include sensor mapping, camera mapping, gyroscopes, LiDAR, and SLAM. Read all about this technology in our informative article.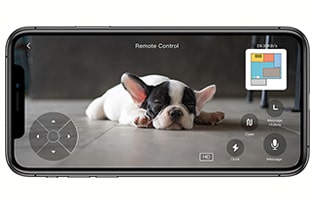 If you're worried that your robot vacuum is spying on you, you're not alone. Read our information-packed article to find out if it is, and what you can do about it.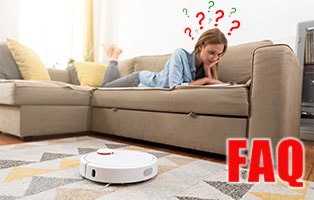 Robot Vacuum Cleaners are evolving at a rapid pace and have indeed become the new necessity for any modern household. Here's a breakdown on some of the most frequently asked questions about these devices