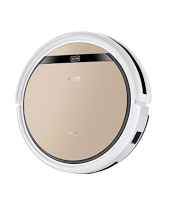 2023 ILIFE V5s Pro Robot Mop Cleaner Gets Top Review Score
We select, test, review and suggest the best products. We may earn a commission, if you buy something through our links.
If you're looking for an economic robotic floor and carpet cleaner, the ILIFE V5s Pro robot vacuum cleaner packs a good deal of power, functionality and advanced features. The best value for the price is its 2-in-1 cleaning function. Yes, the V5s Pro is both a vacuum and a wet mop.
Its four cleaning modes come in handy for customized cleaning. Here's how:
Auto Cleaning Mode – This mode is for when you want an entire room cleaned. It even changes its cleaning intensity as it goes along depending on the dirt, dust, etc., it encounters.
Edge Cleaning Mode – The robot focuses on cleaning along corners and edges of walls.
Spot Cleaning Mode – You can direct it to clean a particular spot.
Schedule Cleaning Mode – You can schedule a time in the day when you want the robot to start cleaning.
What makes this robot floor cleaner a good value for the price, though, is its design and advanced features. They allow it to clean both floors and thin carpets.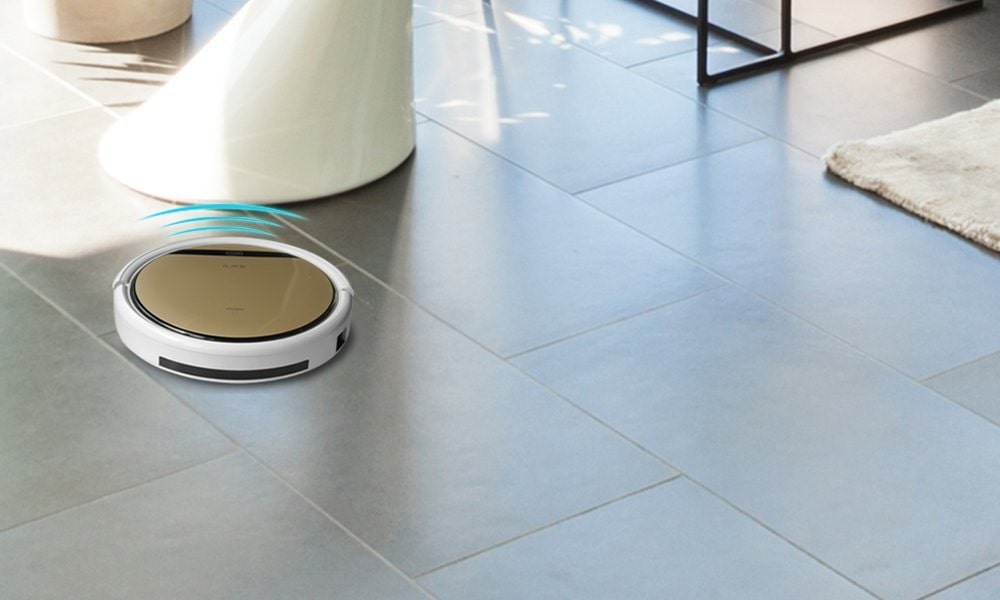 Get to Know Your Robot, Give It a Name
The ILIFE V5s Pro consists of two main components: the robot and the charging home base.
The robot measures 11.8 x 11.8 x 3 inches. Its shape is round, it weighs 4.5 pounds and glides along floors and carpet on wheels guided by sensors.
It runs on a rechargeable lithium ion 2600mAh battery and the voltage of its charger is 100-240VAC, with a power rating of 50/60Hz 20W. A power adapter comes with the unit. Full charge time is about 280 minutes, providing up to 120 minutes of cleaning time.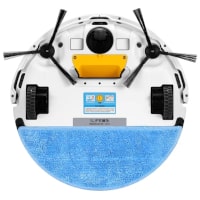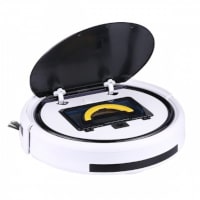 On the exterior of the robot are:
A power switch;
A "clean" button;
Front bumpers to avoid and protect furniture and walls as it cleans.
Inside the robot's body are:
A nose wheel and 65mm wheels on both the right and left side for steady movement;
Cleaning brushes on both the left and right side;
A suck passage for vacuum mode;
A dust bin for collecting debris the unit cleans up;
A water tank for wet mop mode;
Two filters for capturing big particles;
A battery cover protecting the lithium ion battery;
A bottom cover to protect interior components.
There's also a remote control so you can direct your cleaning robot to mop up a mess or change its cleaning function.
ILIFE also sends along some additional provisions for the robot, including an extra filter, a mop cloth, extra side brushes, a cleaning tool and a
user manual
. The product is covered with a one year warranty.
The robot doesn't come with a name, so feel free to give it one. Most V5s Pro users can't resist doing so. And rightly so. It is your personal house cleaner, after all.
When your robot floor cleaner arrives, it comes with a quick start guide. It takes only three steps to get started.
Place the charging base against a wall and connect the included adapter to the electrical outlet.
Turn the robot's power switch on and place it in the charging base. A full charge is recommended for the first time. Once the charging lights turn off, it's ready to go.
Tell your robot to clean by pressing the "clean" button once to wake it up and then again to start the cleaning function.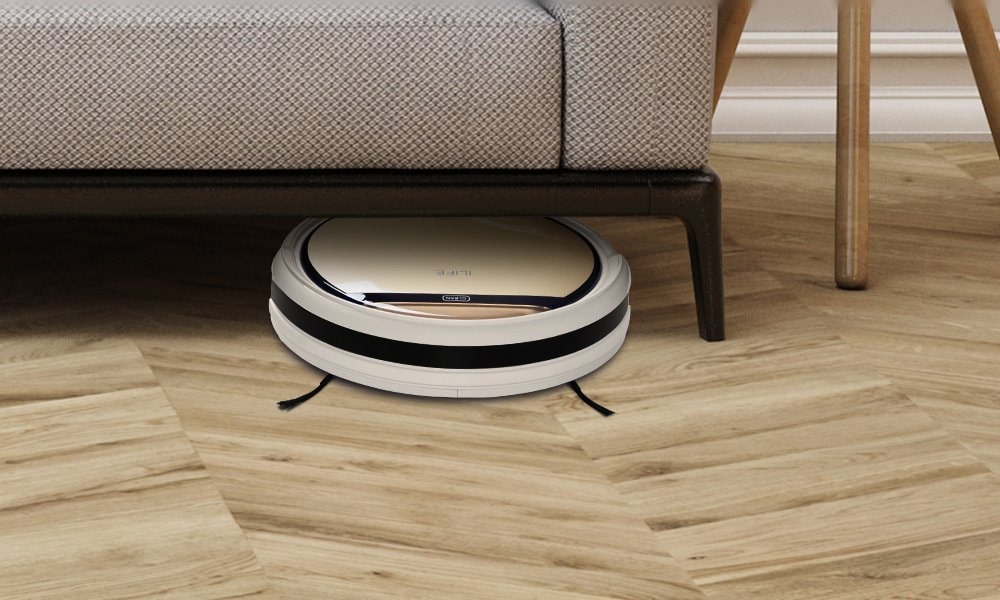 Cleans All Hard Floors, Plus Thin Carpets
As with all robot cleaners, the V5s Pro is a time-saver when it comes to cleaning up dirt, spills, pet hair and other messes. But this model is extra special because you can easily switch from vacuum to mop.
Making it even more special is its versatility. It is designed to clean hardwood, tile, vinyl, marble, linoleum, laminate and other types of hard floors, as well as thin carpets. The emphasis is on thin because it will get stuck on thick, plush carpets.
The vacuum is powerful, effortlessly taking up dust, crumbs, hair balls, and other debris. To use, insert the dust bin, which has a capacity to hold 0.3 liters of dirt. Unfortunately when it's full, there is no warning light or sound to alert you that it needs emptying.
If you need even more power, the V5s Pro has a max mode. It provides five times the suctioning power. It works really well in very dusty areas, like under beds, or for big messes, like when lots of crumbs fall on the floor.
To switch to the mop function, attach the mop bracket and the microfiber mop cloth to the robot, remove the dust bin and add the water tank. It holds 300mL of water only (no detergent), enough for 80 minutes of wet mopping.
The mop mode incorporates i-dropping technology to disperse the water. The water tank's two nozzles spray water onto the mop cloth to dampen it and add only water drizzles to the floor when the robot is moving. This prevents pools of water on hardwood floors or water logged tiles.
The mop function does a really good job cleaning stains from spilled juice, grime left from bottoms of shoes and dirt tracked in from outdoors.
In both vacuum and mop functioning modes, the unit operates quietly, which is a key factor in homes with babies or pets.
In terms of rating its cleaning power, the ILIFE V5s Pro robot gets high marks for vacuuming up pet hair. It also performs well mopping up spills.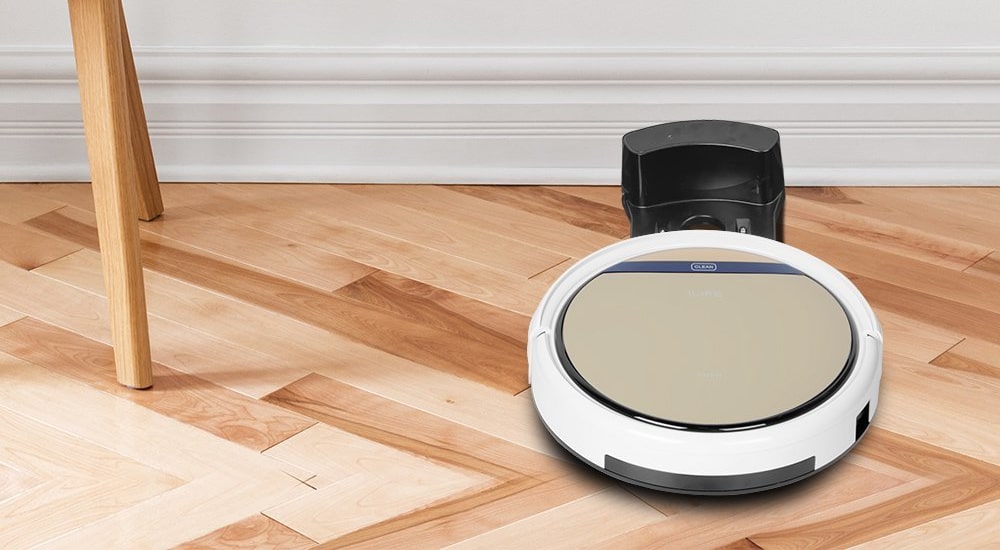 Automatically docks and recharge
Advanced Sensors Give It Some Intelligence
The V5s Pro is designed with some artificial intelligence capabilities. Among them are:
Anti-collision sensors that detect and avoid obstacles on the floor, such as furniture and toys. Smaller items, like clothes, cords, etc., should be removed from floors before cleaning.
Anti-fall sensors that sense and avoid stairs. However, steps over 10mm might not be recognized by the sensors and the unit may fall.
Automatically returns back to its charging base when it finishes its cleaning job or to recharge.
One obvious missing feature is floor mapping. But that's one trade-off you have to make for the lower price. Since the robot doesn't remember a room's layout or where it had previously cleaned, some spatial analysis discrepancy may occur. If it does, you have to manually move the machine to another spot.
The Robot Cleans Messes for You and You Maintain It
While the robot might get you out of vacuuming and mopping floors, it's not maintenance-free. You have some upkeep to perform to make sure your automated floor cleaning machine continues doing a good job.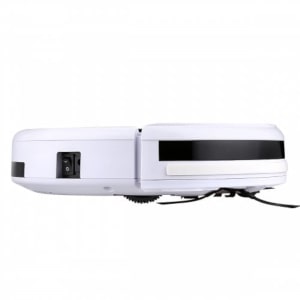 Among the components that need regular maintenance are:
Side brushes – Clean hair and dirt from them or replace when damaged;
Front wheel – Clean away any hair and debris that might be stuck there;
Dust bin and filter – Clean out the dust from the bin and tap out dust and debris from the filter every month, replace filter every six months;
Suck passage – Clean out anything that might be stuck in it;
Sensors – Clean with a soft, dry cloth;
Auto charging pins on robot and connecting points on charging home base – Gently clean with a soft, dry cloth.
It's important to stay on top of the maintenance because even a small bit of dirt can mess with the robot's advanced sensors and cleaning performance.
---
Bottom Line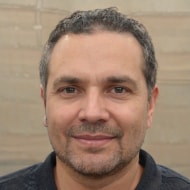 If you're looking for an inexpensive automatic floor cleaner, the ILIFE V5s Pro robot floor cleaner is worth a look. It might not have all the smart features of more expensive models, but it does a good job with vacuuming and mopping.
The V5s Pro model is a good value solely on its performance. It vacuums and wet mops, plus it can be used on most floor types as well as thin carpets.
It excels as a vacuum sucking up pet hair, spilled dog food, cat litter, crumbs and other little bits. As a wet mop, it perfectly cleans stains and spills without saturating the floor with water.
Granted, it doesn't have all the advanced features of the more expensive floor cleaning robots, but it has a lot going for it in terms of saving time while requiring minimal maintenance. It's especially beneficial for cleaning quick messes and spills.
This robot floor vacuum and mop is definitely something you will come to depend on daily.

PROS:

Budget-friendly price
Is both a robot vacuum and a robot mop
Works on floors and thin carpets
Great job vacuuming up pet hair and dirt
Wet mop function excels in cleaning stains
Can use a remote to control it
Slim profile to clean hard to reach places
Quiet operation
It's small and compact, requires no storage space like a traditional vacuum or mop


CONS:

No floor mapping
Have to change out vacuum and mop attachments
No warning beep that dust bin needs emptying
Have to empty dust bin, clean filter and perform other maintenance after each use
Indoor use only
Falls off steps over 10mm
Can't mix detergent in water to mop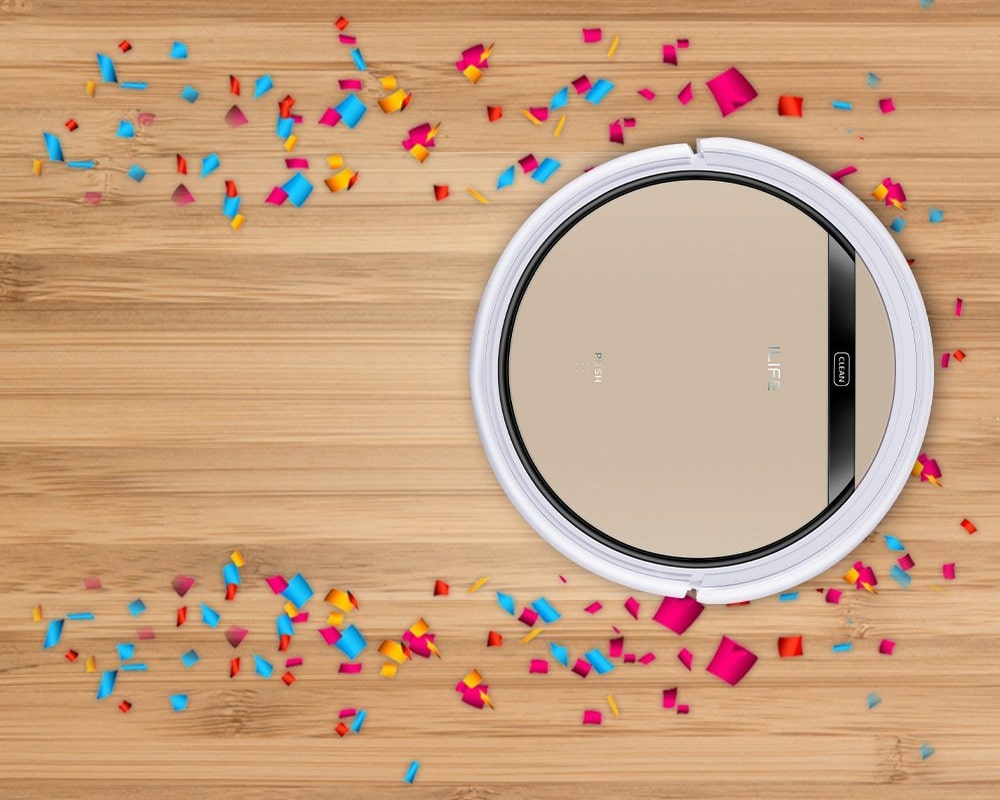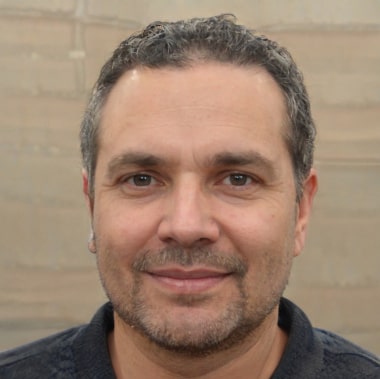 Author
Stephen A. Hancock received his M.S. in Mechanical Engineering (Robotics Track) from University of Utah in 2004. Since then, he's contributed to numerous articles and has been a consultant for many technical publications and websites.
---
Robot Tips & Tricks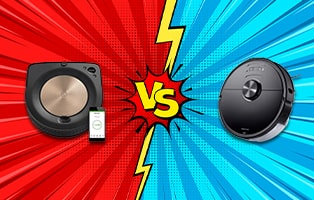 If you want to know which company wins the "Roomba vs. Roborock" battle, check out our article. You'll learn what makes each model exceptional, and things you'll need to know before buying.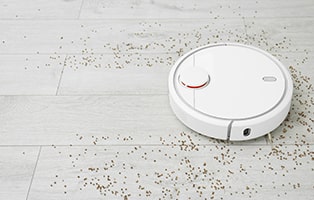 Robotic vacuum navigation systems include sensor mapping, camera mapping, gyroscopes, LiDAR, and SLAM. Read all about this technology in our informative article.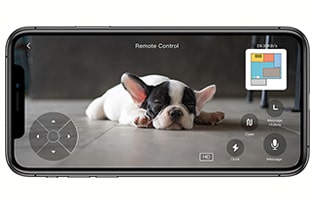 If you're worried that your robot vacuum is spying on you, you're not alone. Read our information-packed article to find out if it is, and what you can do about it.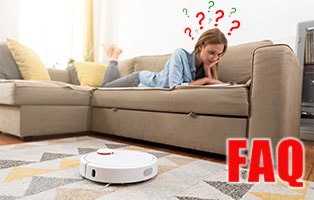 Robot Vacuum Cleaners are evolving at a rapid pace and have indeed become the new necessity for any modern household. Here's a breakdown on some of the most frequently asked questions about these devices