Household robots – the smart-tech wave of the future
updated: January 07, 2022
There's nothing wrong with going old school when it comes to many things in life, especially cleaning. A simple broom and yarn head mop gets the job done just fine.
If you think about it, though, none of us are totally old school. The vast majority of US homeowners own several appliances that make their chores easier. From dishwashers to washers and dryers, and remote controls, we couldn't imagine life without what now seems so basic.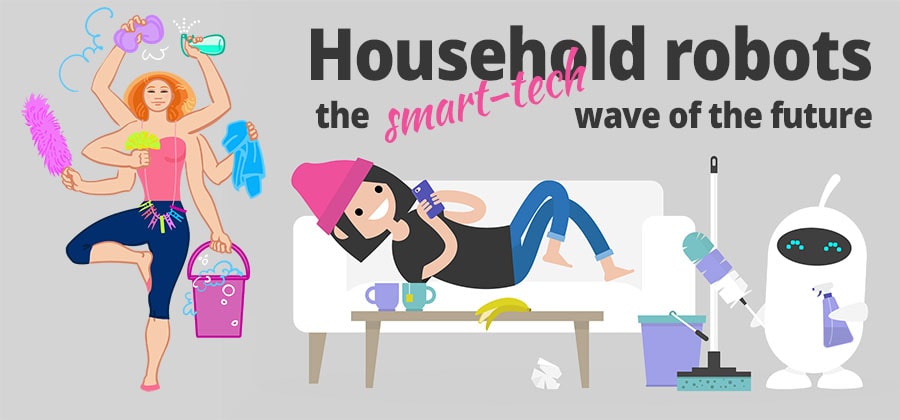 As far as home robots, when they first came about, they weren't that smart. And they were too expensive for the average homeowner. Fast-forward to the 20-teens, and now we have easy and affordable access to high-tech gadgets, with more advanced devices being developed all the time.
Rise of the robot vacuums
When someone says home robot, chances are the first word that pops into your head is Roomba. Its manufacturer, iRobot, was among the first to develop a robotic vacuum that was readily adopted into our households. Every year, they come out with a newer, smarter version with innovative features that make floor cleaning nearly hands free.
Take the iRobot Roomba 960, which we rated as one of the best on the market. It can be controlled via smartphone along with Alexa and Google Home Assistant voice controls. Superior navigation keeps it from bumping into walls and furniture, and it easily goes from one flooring type to the next.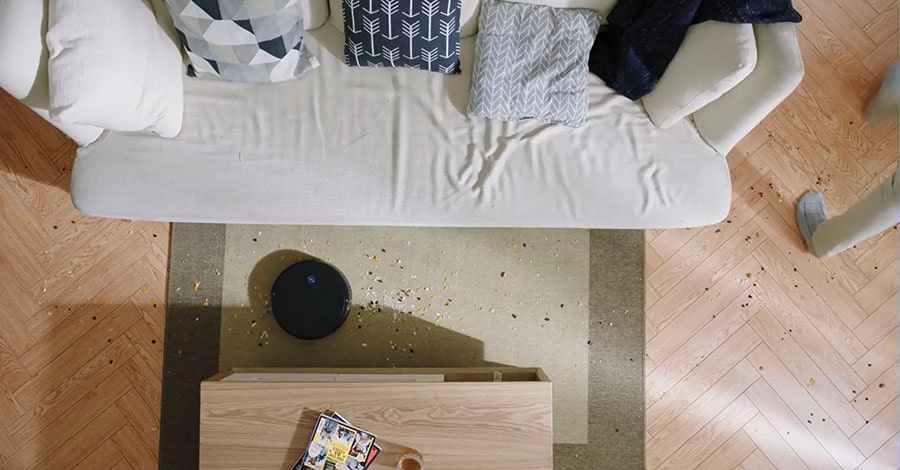 The iRobot was among the first to develop a robotic vacuum that was readily adopted into our households.
One good selling point – it's much more affordable than the top of the line Roombas, so it's a good one to start with if you're on the fence about robot vacs. It also makes a good upgrade if your 600 – 800 series model is on its last leg.
A few alternative models if you want to step up or step down:
iRobot Roomba 980 – a step above the 960 with more customizable cleaning settings and longer battery life.
iRobot Roomba 630 – budget friendly and basic navigation with on-board scheduling and no app control.
iRobot Roomba 690 – a step above the 630 with basic navigation, app control, and Alexa and Google Home voice control.
The top of the line (and our top pick) award goes to one of the newest Roombas, the iRobot Roomba i7+. It's the first self-emptying robot vacuum. The charging dock serves as its dirt offload station and can hold up to 30 cycles worth of debris.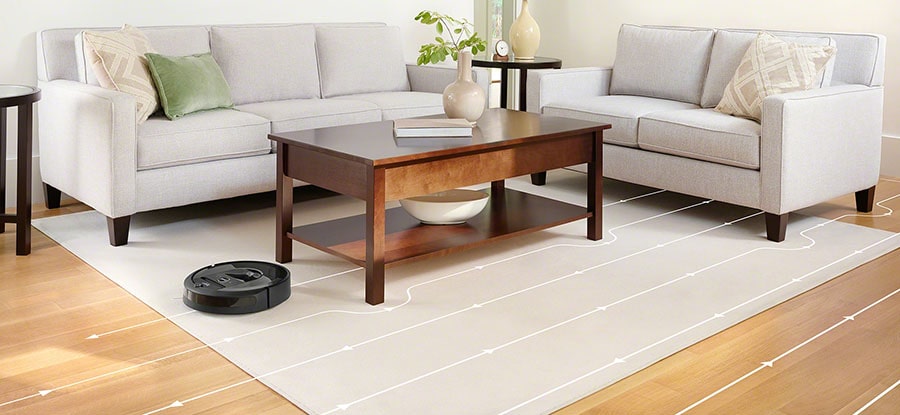 The top of the line award goes to one of the newest Roombas.
Mind you, Roomba isn't the only choice when it comes to robot vacs. Several brands are giving them a run for the money. Some notable ones that we tested and made it to the top 5 in our ratings are the eufy RoboVac11S, the ECOVACS N79S, and the BISSELL EV675.
Robot mops are making a splash
Not to be outdone by the proliferation of robot vacs, robot mops are a newer home robot, but are quickly advancing in terms of smart tech. They still have some growing pains, and right now most of them are strictly maintenance mops between manual mopping.
There are even hybrid mop vacuums on the market, but only one, the Roborock S5, did a respectable job. It worked better as a vacuum than a mop, however.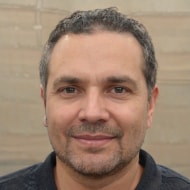 When it comes to multi-task appliances, they're usually a jack of all trades and master of none. If you're serious about one function or another, it's best to buy a device that focuses on that one thing.
These were the top 4 best robot mops tested by us:
Robot pool cleaners give you more time to enjoy a dip
If you ask homeowners who don't have a pool why they don't want to install one, the first reason is likely cost. But a close second is maintenance, especially all the cleaning. Not only do you have to continuously monitor the pool chemistry and make adjustments as needed, but you must remove debris daily so it doesn't clog the pool filter or contribute to bacterial or algal growth.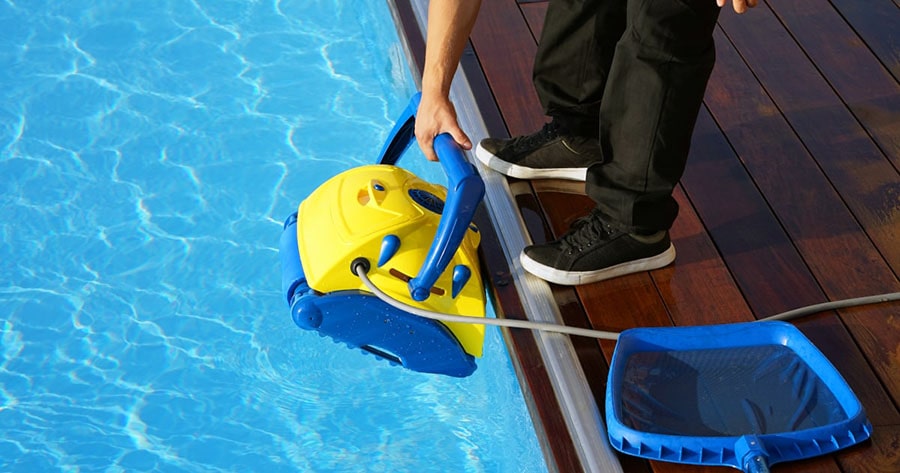 The pool maintenance was the time-consuming task but no longer so.
For decades, pools were cleaned the old fashioned way – with skimmers and scrub brushes. Or the affluent would hire someone to do it. Manual pool vacuums eventually made things a little easier for the average pool owner. But it still involved hands-on time and energy.
Enter the pool robot. Like robot vacs and mops, a pool robot is a self-contained cleaning machine that doesn't tax your pool pump. They're energy saving as well. The most advanced models have sophisticated navigation and scheduling that allows for a very efficient cleaning routine.
Just like other robotic versions of appliances, robot pool vacuums are the most expensive of the automatic pool cleaners. But for the tech lover who can invest a little more and wants to enjoy their pool more than they clean it, a pool robot can be your saving grace.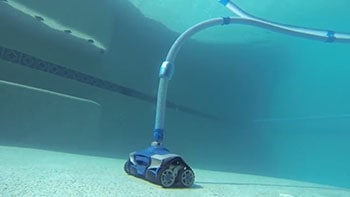 Currently, the recognized leader in the industry is Maytronics and their Dolphin line of robotic pool vacuums. Another big name is Polaris, with other brands such as Aquabot quickly becoming real contenders.
Here are our top 6 best robotic pool cleaners as of 2022:
Expand your horizons with these specialty home robots
As robotic technology expands into almost every aspect of life, it's no surprise that there's practically a robot designed for every chore. Are they a must-have item? No. But they're fun and would make a good gift for the tech-lovers in your life.
Though we have yet to review these, we found them interesting enough in our research to share.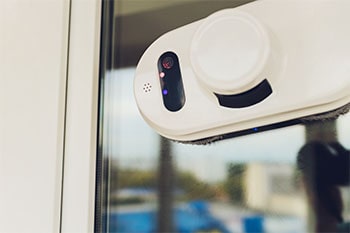 Don't like cleaning windows? Let the Gladwell Gecko do it for you. Its rotating microfiber pads clean while its suction power keeps it from falling off the glass. It even has an app.
We love our cats, but we don't love cleaning their litter boxes. With the Litter-Robot 3 Connect litter box, there's no more scooping. It's WiFi-enabled to allow you to monitor litter box usage, has an automatic night light, and self-empties after each use. You can set the wait time between cycles, and it even has a sleep mode so it won't wake you at night. An indicator tells you when the waste drawer is full.
Unless you simply love mowing your lawn or have the money for a weekly lawn crew to take care of it, a robotic lawnmower such as the Worx Landroid can come to your aid. This little guy maps your lawn to learn the best route, has a cut-to-edge feature, and has an app to set mowing schedules and more. It can mow up to a ½ acre per charge.
Robot Tips & Tricks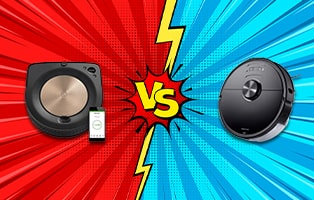 If you want to know which company wins the "Roomba vs. Roborock" battle, check out our article. You'll learn what makes each model exceptional, and things you'll need to know before buying.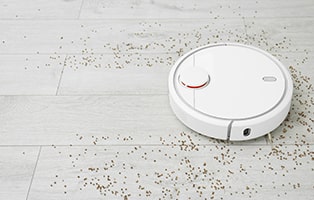 Robotic vacuum navigation systems include sensor mapping, camera mapping, gyroscopes, LiDAR, and SLAM. Read all about this technology in our informative article.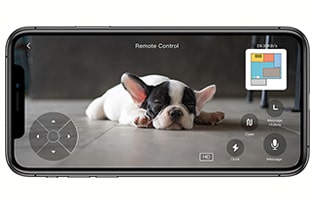 If you're worried that your robot vacuum is spying on you, you're not alone. Read our information-packed article to find out if it is, and what you can do about it.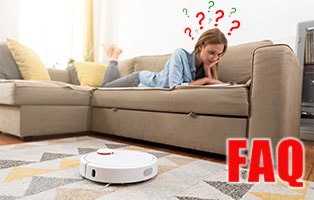 Robot Vacuum Cleaners are evolving at a rapid pace and have indeed become the new necessity for any modern household. Here's a breakdown on some of the most frequently asked questions about these devices