How to Maintain Different Window Types: Everything You Should Know
If you have recently installed new windows in your house, it is necessary to know that windows shouldn't only be cared for when something goes wrong. Ignoring a seemingly minor issue, such as a stuck sash or damaged paint, can easily lead to a major issue.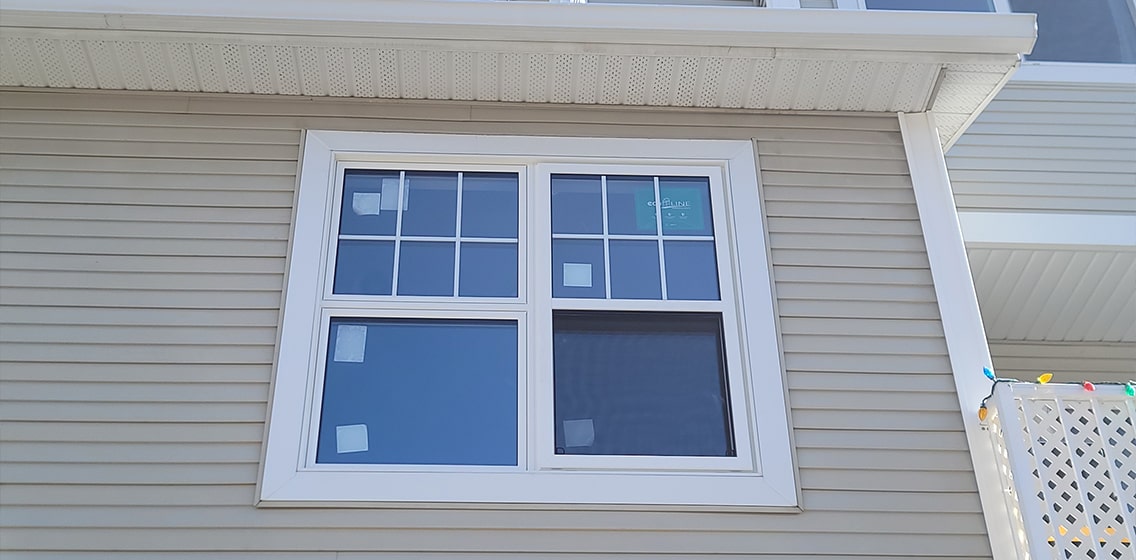 What's the Best Time to Maintaining Your Windows?
Whatever type of windows you have, routine care will make them last as long as possible, allowing you to get a good return on your investment. Regular window maintenance ensures that your windows are functioning correctly and looking as new as the day they were installed.
Replacing windows can be expensive, but you can enhance the beauty, functionality, and durability of your windows by taking extra care and following the cleaning and maintenance guidelines. This article has compiled simple tips to help you care for different types of windows. So keep reading!
Bay and Bow windows
Bay & bow windows are a great source of natural light and airflow. Due to their immense size, taking care of these windows can be a little tricky.
However, the good news is that you don't have to clean them very often. Once a year will suffice. To clean the screen, a vacuum cleaner is a good idea. It can get rid of all the debris quickly.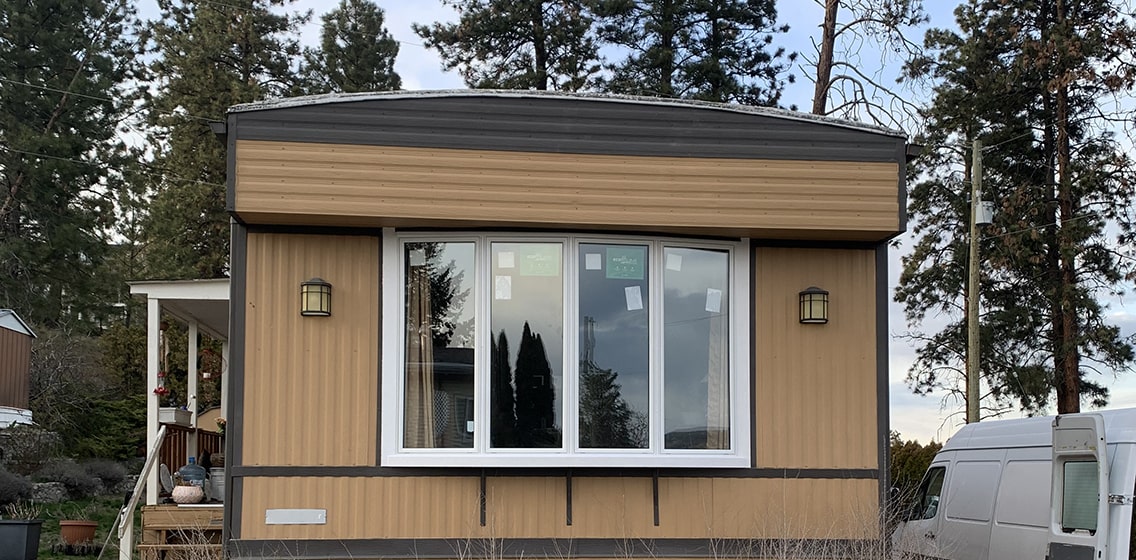 Features of Bay and Bow windows
Cleaning the frames, rollers, locks, and hinges is also essential. You can sweep the dust with a shop vac or tiny brush. Be sure to clean these components with a soft microfiber cloth and soapy water.
Do inspect the windows once a year for any structural damages such as cracked glass, warping, or cracks near the caulking or the window frame. During the inspection, also check other parts like grilles, frames, and seals.
Casement and Awning windows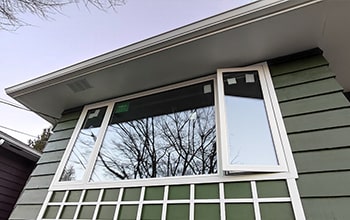 Proper care and maintenance are needed to keep these windows in working condition. These windows must be cleaned regularly. You can either make a DIY cleaning solution with water and detergent or get a commercial cleaning liquid to clean the casement window.
Opening the window all the way will make cleaning easier.
Try not to clean the windows when the temperature is too high because that will leave streaks on the glass.
You can use a brush to clean the hinges.
NOTE: Since these windows have several moving parts, it is necessary to lubricate them to keep their functionality intact. Lubricate the arms, crank unit, and locks using a silicon-based lubricant. Avoid using an oil-based lubricant as that will facilitate the buildup of dirt and dust.
Casement and awning windows should be inspected once a month as they are susceptible to damage. Don't worry! It only takes a few minutes. Check for any signs of wear or moisture, brittle areas, peeling paint, weatherstripping, and gaps. If moisture is found, it means the seal is broken.
Hung and sliding windows
Cleaning hung and sliding windows isn't a hectic task, especially if you know how to handle them.
Begin by removing dust and debris from sills and tracks to keep windows from causing any problems while opening and closing them.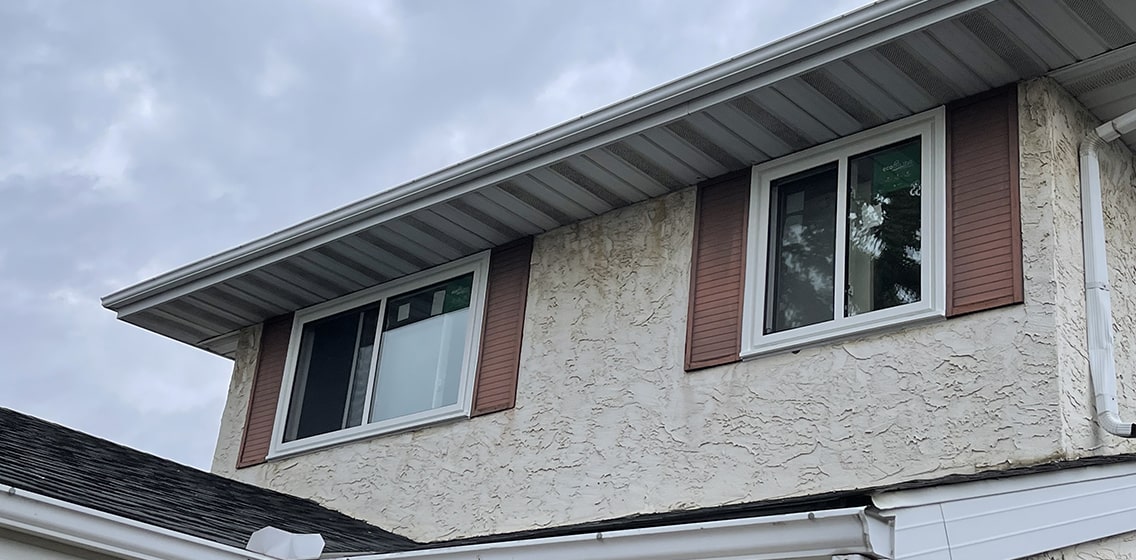 Features of Hung and Sliding windows
Clean the frames, sash, and grilles using a mild soap and water solution. Avoid using aggressive cleaning agents that could scratch the glass.
To clean the glass:
Apply the solution and rub it in a circular motion.
Use a soft, dry cloth to scrape off any loose debris or dust from the glass.
Remove the cleaning solution from the surface by using a squeegee.
NOTE: We also advise applying dry lubricant to make operation easy. The roller tracks on double-hung windows can gather dust and pollen, making it challenging to open and close them. To solve this issue, lubricate the tracks once a year.
Picture windows
Cleaning large picture windows isn't easy. You will need some particular tools, such as a strip applicator with a long cloth head.
Make a solution with water and a teaspoon of dishwashing liquid.
Dip the strip applicator in the solution and apply it to the windows. The strip applicator will get rid of the grime without damaging the glass.
Use a rubber squeegee to get rid of excess solution. Do not use a high-pressure spray nozzle, as that can damage the glass. The glass can even break, and panes can become loose if strong water pressure is used.
As you clean your windows, it's a good idea to look over the regions along the frame. Maintaining the window caulking to protect the window frame or trim from water and air filtering is necessary. Pay close attention to any exposed seams, fissures, holes, or seams that require caulking.
When should I hire a professional window maintenance company?
Every homeowner wishes to keep their windows clean and wants them to last long. Most people adopt DIY techniques to keep their windows functioning well and look new. However, in some cases, professional window maintenance is required. For example, if the caulking around the windows is damaged, or the frame/glass is damaged, it is something that should be inspected and cared for by a professional window company. They will return the original look of your windows while ensuring the energy efficiency performance is back to normal.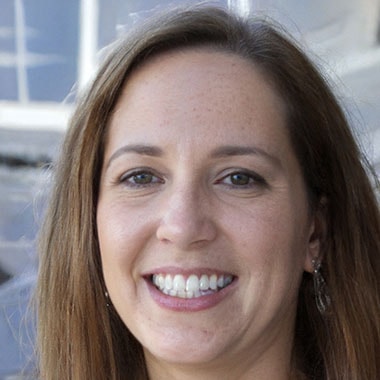 Similarly, if you have double or triple-paned windows and there is a gas leakage, it is best to contact a professional. Trying to fix the issue yourself may lead to more damage.
If your energy bills have suddenly gone up and you can't figure out why, make sure to contact your window installers and let them come and fix the issue. In most cases, your warranty should cover all the expenses.
The bottom line
Windows make our homes beautiful and should therefore be taken care of properly. Window maintenance and cleaning should be a priority no matter how busy you are. Different window styles require various cleaning techniques. However, it may not always be easy to do it all by yourself, so do not hesitate to call for professional window maintenance to ensure your windows still provide you with the highest energy efficiency, stunning look and maximum comfort.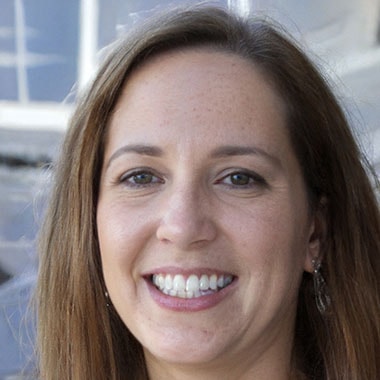 Author
Melba Espinal is a proud mother and self-professed "neat-freak." She started a successful cleaning service to earn money while obtaining her degree in Environmental Engineering from the University of Washington. After growing the business from a part-time job to a full operation with a fleet of vehicles and a team of employees, she now focuses on helping homeowners with her expert tips and advice!
Mop Tips & Tricks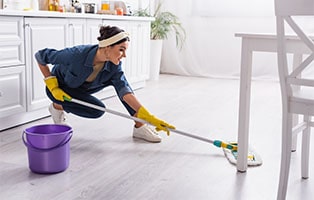 Everyone thinks they know how to clean floors. However, do you really know the steps you need to follow so you don't damage expensive surfaces? Check out what we wrote to find out.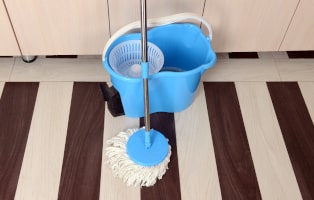 Wood floors need a bit more TLC than other hard floors. The wrong cleaners can dull them, hard shoes can scratch them, and water can warp them. Here are our tips to clean, mop, and maintain any wood flooring.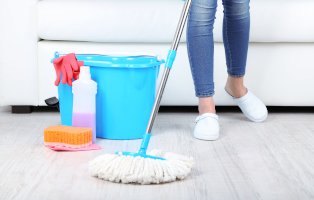 Mopping isn't rocket science, but there are some tips and tricks to get the most out of that not-so-fun task. Here, we'll tell you some of the best ways to mop floors using spin and steam mops.