Really trying to deep-clean your vehicle? Continue reading to learn about how to properly pressure wash a car engine.
As consumers, we often put a fair degree of focus on cleaning the outsides of our vehicles. Whether it's standard washing, periodic waxing, or even more intricate detailing, we place much of our pride in their appearance. Yet, we often overlook the most vital vehicle component in our cleaning routine, the engine bay.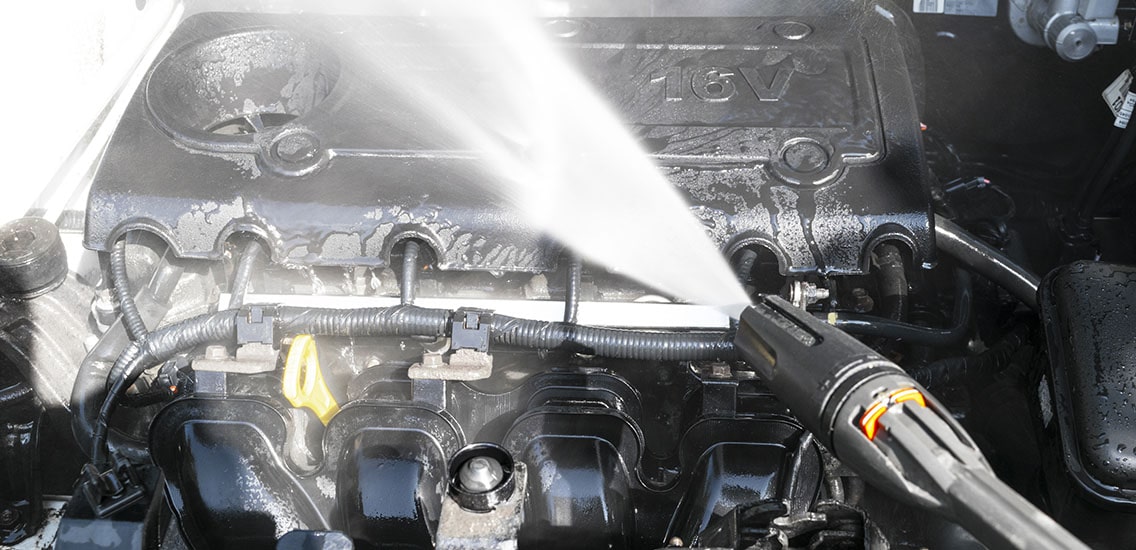 Excessive dirt can lead to performance issues
Arguably one of the messiest parts of a car, the engine bay can quickly become dirty with spilled fluid, potential leaks, oil buildup, and even ash from smoke and exhaust. If neglected for prolonged periods, this dirt can lead to performance issues and even decreased efficiency.
Think of cleaning your vehicle's engine bay similarly to your own cleanliness: sure you've taken a shower, but did you brush your teeth too? By incorporating this as part of your vehicle cleaning and maintenance routine, you can protect the performance and appearance of your vehicle for years. To help guide you, let's go over some best methods and tips for pressure washing an engine bay.
Proper Preparation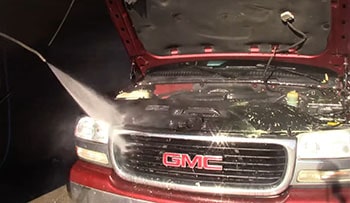 Pressure washing has been invaluable in helping car owners clean and maintain the exteriors of their vehicles for decades now. Using concentrated jets of water to cut through tough grime, these useful tools make what once required plenty of time and elbow grease, little more than an aim-and-shoot situation.
While you could technically remove surface grime from the uppermost portions of your engine bay by hand, this is ultimately quite time-consuming and ineffective. For true deep cleaning capability, you're going to need a pressure washer.
Whether you choose to go electric or gas-powered, these powerful cleaning machines are capable of breaking through dirt in ways your hands just can't. You can rent these units as needed from local hardware stores and rental services. You can also review some of the top-rated models currently available on the market by clicking the link here.
No matter your choice, whether rented or bought, gas or electric, you'll be making an investment in the longevity of your vehicle, and ultimately yourself. Now, let's go over some of the critical methods and techniques for properly pressure washing your engine bay.
Excellent Execution
While pressure washing tends to make cleaning much simpler, you need to know what you're doing and how to safely use these powerful tools. Failure to do so can result in serious injury to you or a loved one, as well as potentially severe damage to your engine.
Like most things in life, there are right and wrong ways to do things. A combination of pressure, nozzle, and spraying techniques can quickly go from helpful to horrific, depending on the decisions you choose to make.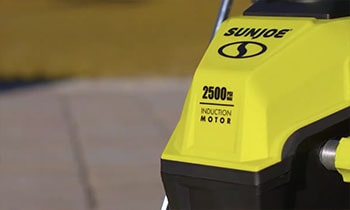 For simplicity's sake, consider the following before cleaning;
The incorrect method consists of using a powerful pressure washer outputting near 3000 PSI, while using a 0° blast nozzle with little regard for distance. To those familiar with these machines, you know that this combination is far too strong for some of the more delicate parts of your car.
The correct method consists of using a moderate-powered gas or electric pressure washer outputting under 2500 PSI, while using a 40° spraying nozzle held at least three feet away from your engine bay.
Failure to take proper precautions before pressure washing can damage sensitive components in your engine bay, such as hoses and electronics. A simple mistake can quickly end up potentially costing you thousands in repairs. Never forget: while pressure washing makes cleaning easy, these are still very powerful tools that must be treated carefully, with a great deal of respect and caution.
Additionally, there are some further tips to keep in mind when trying to maintain your ride;
Pay Attention To Labels

Not all detergents are made alike. Remember that your engine is not the same as a walkway, driveway, or even the exterior of your vehicle. Some detergents contain chemicals that may impact the performance of or damage your engine.

Pressure Can Break Parks

There are many precious parts within the engine bay of your vehicle that aren't able to withstand the moisture generated by a power washer, let alone the intense pressure produced. Components such as the alternator, distributor, fuse box, and electronics should be wrapped with plastic wrap or a waterproof bag, with a water resistance rating of at least IP6.

Be Gentle With Older Cars

Modern vehicles tend to be engineered with more waterproof and water-resistant hoses and wiring than older ones. While you should use caution around these parts regardless of your car's age, be sure to pay extra attention and take extra care when cleaning older models.
After pressure washing your engine bay, be sure to wipe off any excess moisture with a soft cloth or microfiber towel. To add an additional layer of protection, consider applying a plastic or vinyl protectant to these materials. Simply spray on, let it sit for a bit, and wipe away any excess. This not only prevents drying or cracking of these parts, but adds a nice shine to them too.
Keeping all of this in mind will help ensure the safety of not only yourself, but your vehicle as well. If you're ever feeling uncomfortable tackling this task on your own, you can always enlist the services of a professional automotive detailer to take care of it for you.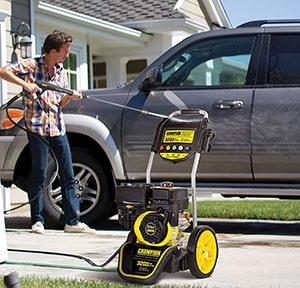 Final Thoughts
Taking care of your vehicle, both inside and out, not only keeps your car looking great, but is sure to keep it readily running on the road. While it's easy to forget to hit the engine bay as a part of your car cleaning routine, failing to do so could ultimately be detrimental to your car's overall performance and ultimately, its lifespan.
The outlined tips and concerns may make it seem like pressure washing is more complicated than it is, but that couldn't be farther from the truth. Once you actually get involved in the process, it will be far easier than you may think. Simply take the proper precautions, and ensure the performance and appearance of your vehicle for many years to come!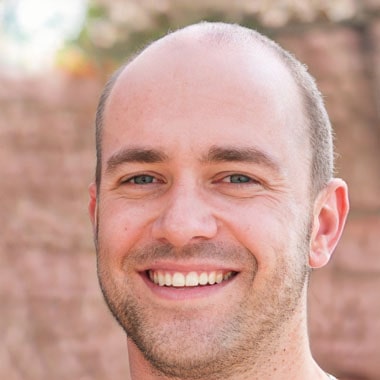 Author
Alex owns a home improvement and restoration company in Vancouver. He obtained his Bachelor's degree in Construction Management from Saskatchewan Polytechnic and is a NARI Certified Remodeler. His team does a wide range of home restoration products, both interior and exterior.
Pressure Washer Tips & Tricks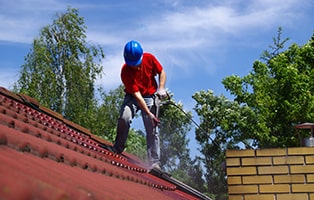 The leaves are starting to fall, and you may be thinking about power washing your gutters. Why? It's the perfect time of year to maintain those dirty drainage systems. The cool weather brings out dirt build-up, which can cause more problems.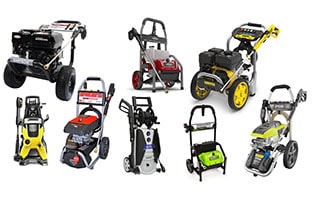 When it comes to cleaning grungy patio furniture, dirt-encrusted siding, and oily driveways, power washers are an indispensable tool. Read our article to find out which companies make the best ones.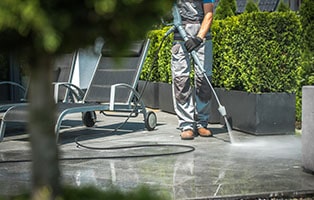 A pressure washer is a way to clean your patio that doesn't involve lots of strenuous scrubbing. Read about the 7 steps you'll need to follow if you want your patio cleaning to be a smash success.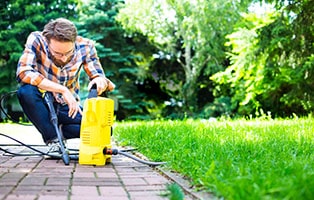 If your pressure washer is getting hot too frequently, this could be a sign that there's either something wrong with it, or you're doing something wrong. Read our article to diagnose these problems.