Thinking of buying a power washer? Here are our picks for the best pressure washer brands.
A pressure washer is an indispensable tool in keeping a home blessedly free from the dirt, dust, and grime that can detract from your home's carefully cultivated visual aesthetic. Pressure washers are endlessly versatile and can clean everything from grubby decks and stain-covered walkways to grungy patio furniture and muck-encrusted swimming pool areas. Because getting the right pressure washer is so crucial, you'll probably want to go with one of the trusted brands in this article.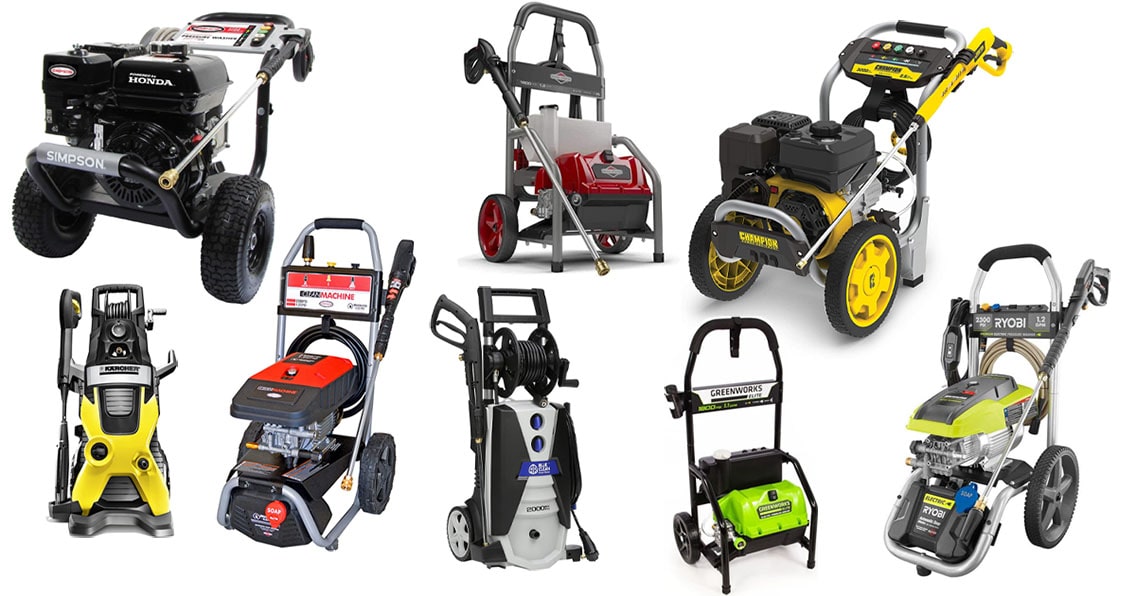 The Top 11 Trusted Pressure Washer Brands
These days, all kinds of companies manufacture pressure washers. Some offer an exceptional product guaranteed to last for years. In contrast, others build shoddy machines made from inferior parts that probably won't last much longer than a month or two. The following brands, in no particular order, are the ones we trust based on product quality, customer service, and our own personal experience.
1. Karcher
Karcher was the company that invented the pressure washer back in 1950. Today, they're the world's largest power washer manufacturer. The company offers models for every pressure washer user, from the seasoned pro to occasional-use homeowners.
2. Simpson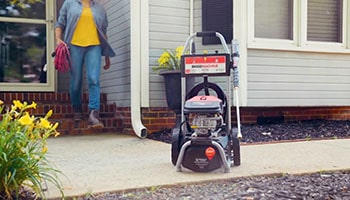 Jack Simpson founded this company in 1960. Initially, it supplied cleaning equipment to painters.
The equipment was so effective it ensured that even the most stubborn dirt could be eradicated from surfaces before a painter started a job.
This naturally led to the next stage of their corporate evolution: producing a line of pressure washers for residential use. The company offers both home-use and pro-use gas pressure washers. Their production process is so top-notch that other companies (like DeWalt) come to them for white-label parts and products.
3. Ryobi
Ryobi is a Japanese manufacturer of automobile, electronic, and telecommunication components. It not only has more reviews than any other power washer manufacturer but also is the highest-reviewed pressure washer brand. TraQline, a market research company, recently named Ryobi the top power washer brand based on annual sales.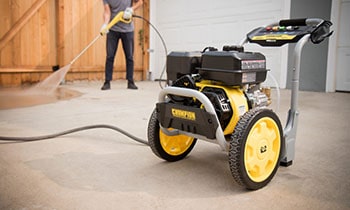 4. Champion Power Equipment
Champion has been in business since 2003. The company made its name by making portable, inverter, and home standby generators, selling over 4.5 million units each year. In addition, it makes log splitters, engines, and winches. Today, it also manufactures power washers that provide affordable and effective power for residential users looking to spiff up their homes and yards.
5. Sun Joe
Sun Joe began its corporate life in 2004. However, when the fledgling company was just getting off the ground, it went by the name of Snow Joe. Their first product was snow blowers. Nowadays, they sell over 20 products in the home garden equipment category.
Sun Joe is a "Johnny Come Lately" to the pressure washer game, releasing their first model in 2012. Despite this, some of their models sell better than brands that have been in the industry for decades.
6. WEN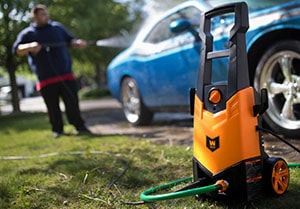 WEN is an early pioneer in the power tool industry and has been selling power tools since 1951. Their cutting-edge research played a crucial role in developing devices such as the electric soldering gun, chainsaw, electric jigsaw, and electric engraver.
One of their crowning achievements was the invention of random orbital technology, which is behind such technology as polishers, waxers, and buffers. The company now sells high-quality, affordable power washers.
7. Greenworks
Greenworks considers itself the leader in battery-powered outdoor power tools for homeowners and professional landscapers. They not only manufacture products under their own brand but also make products for an extensive network of original equipment manufacturers.
Greenworks doesn't sell gas-powered pressure washers. However, their aesthetically pleasing and affordable electric power washers are immensely popular. These models are so exceptional they often beat their gas-powered counterparts.
8. Generac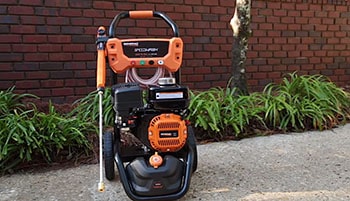 Generac has dominated the home generator market for years and was the first to manufacture affordable home standby generators.
One innovation that significantly impacted their industry was the first engine designed explicitly for generators. This catapulted the company to the number one spot in their field.
Soon after these remarkable achievements, they brought their superior engineering know-how to power washers. The company manufactures a line of pressure cleaning machines for everyone from the casual residential user all the way up to professionals cleaning the most challenging industrial environments.
9. Troy Bilt
Troy-Bilt started when C.W. Kelsey, owner of the Kesley automobile company, had to scramble to find a new job when the Great Depression hit. Hardly anyone was driving because they couldn't afford it. However, people turned to gardening in droves because food was so scarce.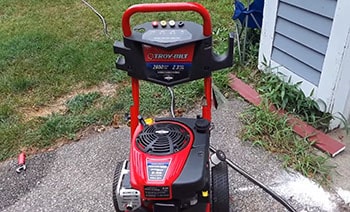 This means there was a market for a machine that tilled the soil. That's when Kelsey decided to become a distributor for the Siemens line of rotary tillers, otherwise known as rototillers.
Soon, Kelsey created his own line of rototillers by making patented modifications to the Siemens machines. He focused his efforts on making rototillers for residential customers. Within two years, Kelsey was so successful that he started his own company, Rototiller, Inc. of Long Island, NY. Today, the enterprise is known for its reliable and sturdy power equipment, including a line of high-quality gas-powered pressure washers.
10. Briggs & Stratton
Briggs & Stratton has its world headquarters in Milwaukee, Wisconsin, and is the largest producer of engines for outdoor power equipment. The company is well-known for manufacturing quality engines, which power their electric- and gas-powered pressure washers. They're also known for manufacturing products composed almost entirely of in-house parts, resulting in a quality control process other companies can only dream about.
11. AR Blue Clean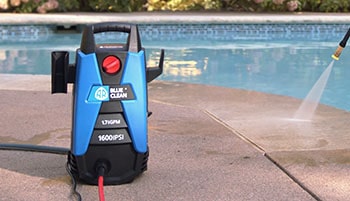 AR Blue Clean makes highly rated electric-powered pressure washers that are always a top-seller on Amazon. The AR in the company name stands for Annovi Reverberi, an Italian pump manufacturer of high-pressure pumps for over 60 years.
Annovi Reverberi started the AR Blue Clean brand to sell its innovative pressure washers in North America. These exceptional pressure washers are designed to be easy to operate, offer high performance, and provide a high level of safety.
Final Thoughts
If you're looking for a brand-new pressure washer, consider buying one from one of the companies mentioned in this article. That way, you can be practically guaranteed you'll be getting a unit that not only performs well but will last.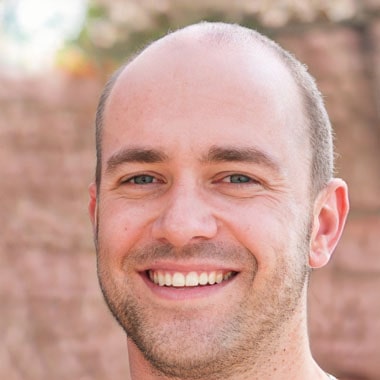 Author
Alex owns a home improvement and restoration company in Vancouver. He obtained his Bachelor's degree in Construction Management from Saskatchewan Polytechnic and is a NARI Certified Remodeler. His team does a wide range of home restoration products, both interior and exterior.
Pressure Washer Tips & Tricks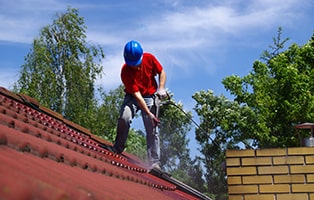 The leaves are starting to fall, and you may be thinking about power washing your gutters. Why? It's the perfect time of year to maintain those dirty drainage systems. The cool weather brings out dirt build-up, which can cause more problems.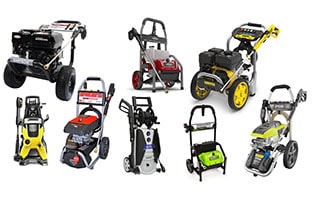 When it comes to cleaning grungy patio furniture, dirt-encrusted siding, and oily driveways, power washers are an indispensable tool. Read our article to find out which companies make the best ones.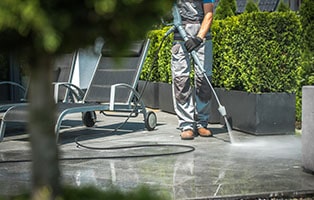 A pressure washer is a way to clean your patio that doesn't involve lots of strenuous scrubbing. Read about the 7 steps you'll need to follow if you want your patio cleaning to be a smash success.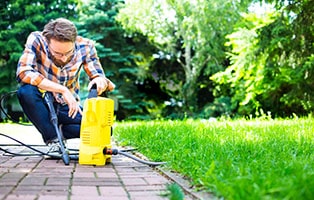 If your pressure washer is getting hot too frequently, this could be a sign that there's either something wrong with it, or you're doing something wrong. Read our article to diagnose these problems.