Pressure washer overheating? Read our article to find out how to take care of it before it becomes a costly problem!
Pressure washers are fantastic labor-saving devices capable of dramatically reducing the time you spend on outdoor cleaning tasks. For example, they're terrific for getting all the oily gunk off your driveway or getting nasty goo off your patio when you're having a garden party.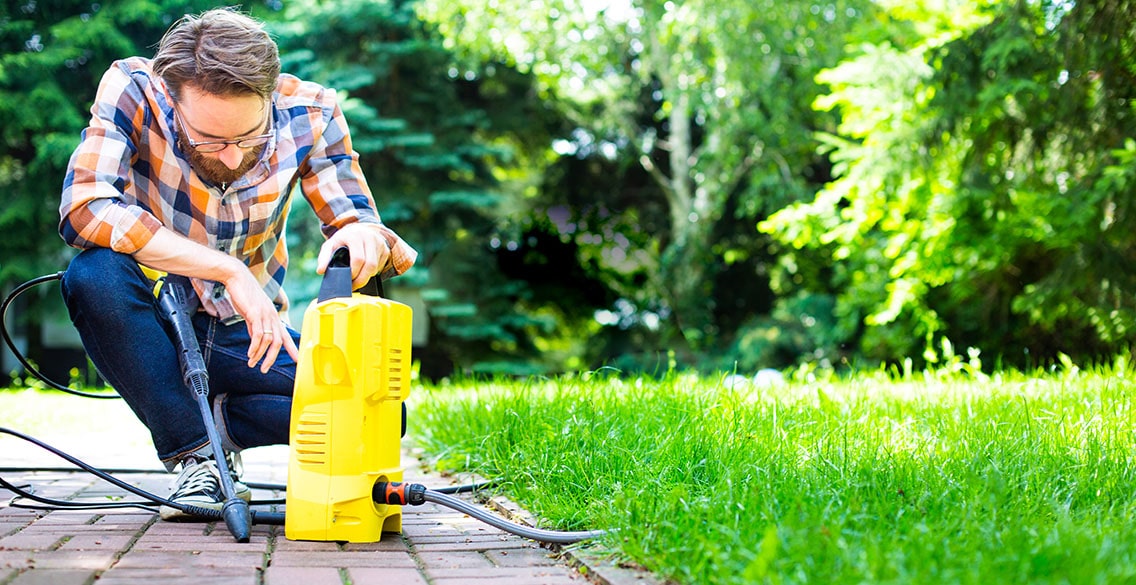 A pressure washer could provide years of service only if you take care of it
However, a pressure washer can only provide you with years of faithful service if you take care of it. One thing you need to be vigilant about is that it doesn't overheat. Ruining a pressure washer by allowing it to overheat is something that happens far too frequently these days.
In fact, many of these yard-cleaning machines don't make it past their third year. That's because of the irreparable damage that occurs when their mechanical and electronic innards get fried to a crisp. In this article, we'll go over why pressure washers overheat, the internal protection mechanisms that protect them from this, and what you can do to minimize the risk.
The Differences Between Gas and Electric Power Washers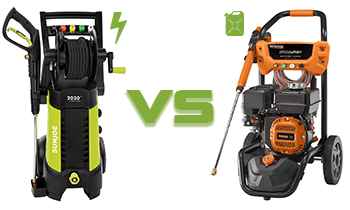 While gas and electric power washers are similar in what they do, there are several key differences between these two types. For example, gas pressure washers are usually more powerful. While most electric power washers have PSIs (pounds per square inch) of between 1,500 and 2,000, gas pressure washers range from 2,000 to 3,000 PSI.
However, lower PSI levels are preferable for residential needs, while higher PSI models are better for large-scale cleaning. Gas power washers are bigger, bulkier, and heavier, often making them too massive for small jobs.
Electric power washers need to be hooked up to an electric power supply, which limits their range. On the other hand, with electric power washers, little to no maintenance is required. Parts rarely (if ever) break down, and you don't need oil or gas to make them work.
Internal Protection Mechanisms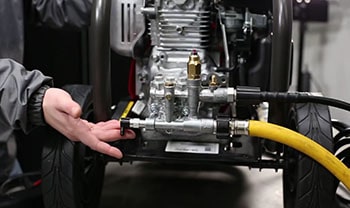 A gas-powered pressure washer has a thermal release valve that opens when it reaches a specific temperature. Cooler water then flows into the pump, lowering the temperature and closing the valve. This helps keep the pump from overheating.
Instead of a thermal valve, electric pressure washers have an automatic switch. If a user turns the pressure washer on without spraying, the switch will prevent the pump from running. Although electric pressure washers can overheat, it happens much less frequently than it does with gas-powered units.
What Are Some of the Mechanical Problems That Cause Gas Units To Overheat?
Gas Cap is Too Tight
While a gas cap needs to be securely fastened to the tank, one that's too tight could create a vacuum buildup. This means the gas won't be able to freely flow into the engine. If your pressure washer is overheating, try loosening the cap slightly to see if this rectifies the problem.
Pinched Gas Line
Your pressure washer pump sends fuel from the gas tank to the engine. A pinched gas line can drastically cut down this flow, causing overheating to occur. That's why it's probably a good idea to periodically inspect it for kinks or pinches.
Fuel Valve Problems
Like with lawnmowers, gas-pressure washers typically require the fuel valve to be set in the open position. If it isn't open all the way, not enough gas will get to the engine. This could cause the unit to overheat. To prevent this, ensure that the valve isn't stuck halfway between open and closed.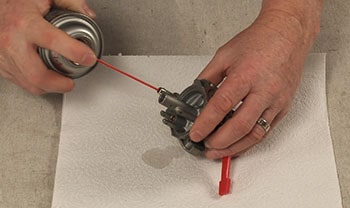 Clogged Carburetor
Degraded gasoline can gum up and corrode the carburetor in your machine, restricting gasoline from entering the combustion chamber. This can result in overheating or other mechanical problems.
To fix this, remove the air filter and flush the carburetor with carburetor cleaner to eradicate dirt or carbon residue. Use a toothbrush if you have to. If that doesn't rectify the problem, you'll need to replace the carburetor.
Dirty Air Filter
The air filter on a pressure washer keeps dust, dirt, and other debris from entering the engine. However, a clogged air filter restricts airflow, which could cause the unit to overheat and consequently shut down. Regularly check the air filter and replace it when it starts to get dirty.
Tips To Prevent Overheating
If you don't want your pressure washer to suffer from the problems that ensue when it gets too hot, keep the following tips in mind:
Move It To a Shady Area
How long you can run your pressure washer depends on several factors, including how hot it is outdoors and your pressure washer model. The higher the pressure your machine generates, the more it's going to heat up.
Exposure to the sun's relentless rays can cause the unit to heat up much faster than you might expect. Let's say you've been running your power washer for an extended period on a hot summer day, and it's starting to not work correctly.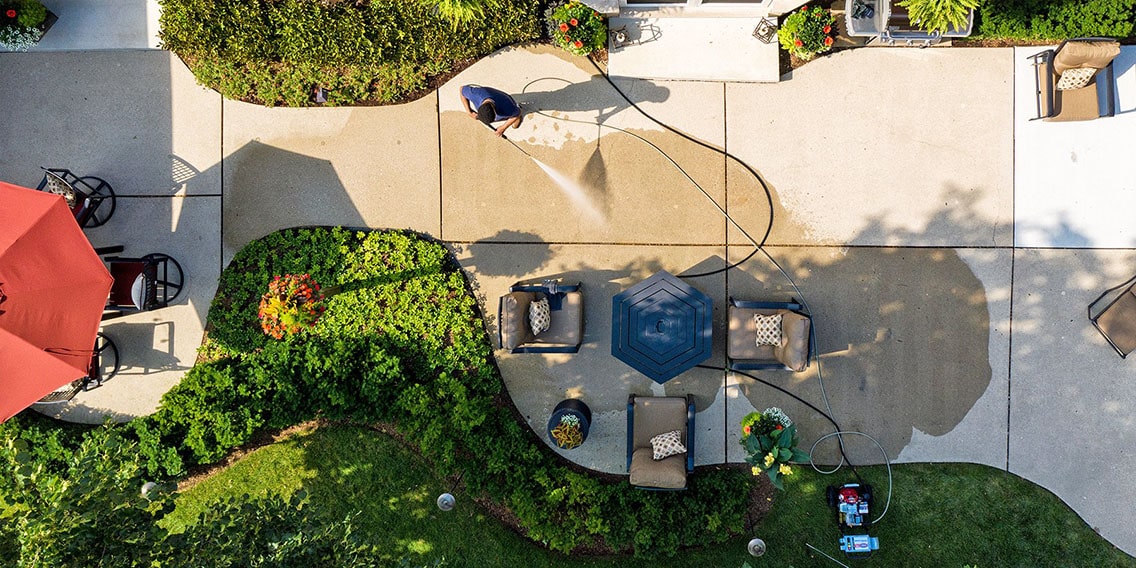 If you had the power washer sitting in the sun, move it into the shade
In that case, immediately stop spraying and have a look at your machine. Touch the motor and pump to see how hot it is. Ensure that the hose is still supplying sufficient amounts of water to your pump and motor.
If you had the power washer sitting in the sun, move it into the shade for a while. For example, in a garage, under a tree, or inside a covered trailer. If you put your unit in a garage, keep the door open to ensure proper airflow.
Ensure Water Pressure is Adequate
Pressure washers need a constant supply of water to work efficiently. When you depress the trigger gun on the pressure washer, water starts flowing at a set GPM (Gallons Per Minute). A constant flow of water means the machine's inner components remain cool, usually around 60°.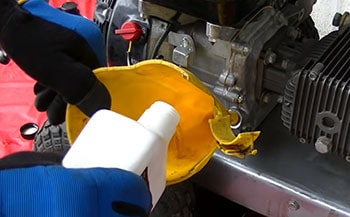 To ensure that water is flowing quickly enough, see what the gallons per unit rating (GPM) of your pressure washer is. For example, if the unit has a pump rating of five gallons per minute, check the gauge to ensure that the water is flowing through the machine at this speed.
If the water pressure is low on your gas pressure washer, this could be due to oil not being changed regularly. This causes oil and lubricant deposits to build up in the cylinder, which prevents the cylinder from functioning correctly. Another thing that could be contributing to low water pressure is a clogged nozzle. To solve this problem, use a needle to clear the nozzle tip of any debris.
There could also be low water pressure because the water supply valve isn't turned on all the way. Another issue could be because the hose has kinks in it, or there's air in the system.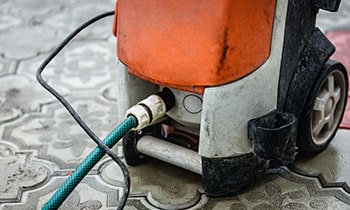 To prevent the latter from happening, always connect the garden hose to the power washer first. Then, turn the water on and pull the trigger gun to release water from the unit. This releases all pressure from the machine so the pump can function the way it was intended to.
If none of these things worked and you're still experiencing water pressure problems, it might be the unloader valve. Essentially, an unloader valve is a safety switch.
It sends pressured water into a bypass by cycling it from the outlet side of the pump to an inlet or water tank. This process depressurizes the water and prevents it from building while the unit is idling.
Buy an Electric Pressure Washer
As was already mentioned, the risk of electric pressure washers overheating isn't as significant as it is with gas-powered ones. To find out what the top-rated electric power washers are, check out our guide. However, keep in mind that electric pressure washers can't take care of industrial-sized jobs–only gas powered ones can.
Conclusion
Technology has gifted us with a dizzying variety of labor-saving devices that can do everything from keeping our swimming pools sparkling clean and crystalline-appearing to ensuring that our floors inside our homes are blessedly free from dirt and debris.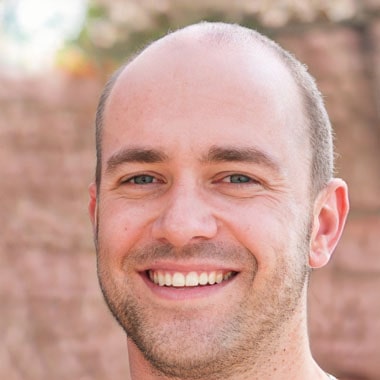 Author
Alex owns a home improvement and restoration company in Vancouver. He obtained his Bachelor's degree in Construction Management from Saskatchewan Polytechnic and is a NARI Certified Remodeler. His team does a wide range of home restoration products, both interior and exterior.
Pressure Washer Tips & Tricks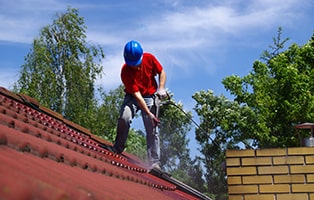 The leaves are starting to fall, and you may be thinking about power washing your gutters. Why? It's the perfect time of year to maintain those dirty drainage systems. The cool weather brings out dirt build-up, which can cause more problems.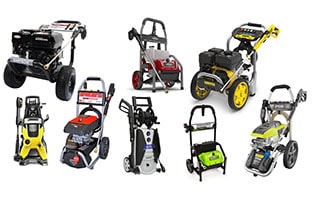 When it comes to cleaning grungy patio furniture, dirt-encrusted siding, and oily driveways, power washers are an indispensable tool. Read our article to find out which companies make the best ones.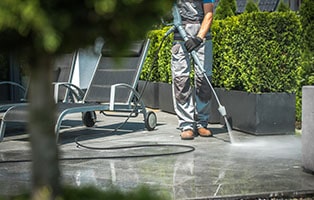 A pressure washer is a way to clean your patio that doesn't involve lots of strenuous scrubbing. Read about the 7 steps you'll need to follow if you want your patio cleaning to be a smash success.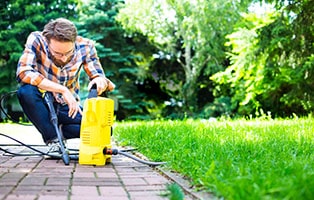 If your pressure washer is getting hot too frequently, this could be a sign that there's either something wrong with it, or you're doing something wrong. Read our article to diagnose these problems.