Here's our advice on how to start an incredibly lucrative pressure washing business in 2023!
If you're a budding entrepreneur and always dreamed of being your own boss, consider starting a pressure washing business. It's a fantastic way to say goodbye to your 9 to 5 job!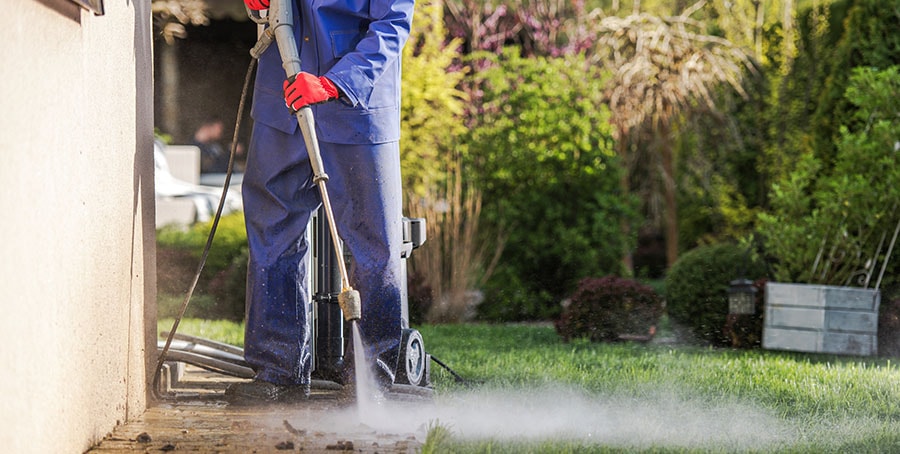 Pressure washing business is a good option if you don't have a lot of money.
Not only are the startup costs low when you compare it to other types of businesses, but the profit margins are also out-of-this-world.
In fact, some people with pressure washing businesses are making $1,000 a day or more!
Furthermore, the skill is relatively easy to acquire. However, there's more to starting a pressure washing business than to merely buying a pressure washer so you can clean your neighbors' disgustingly filthy driveways for $150 a pop.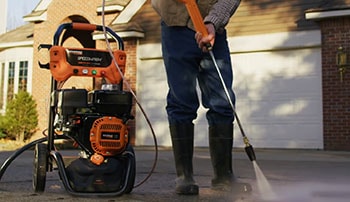 Like any other business on the planet, there's a lot to think about. For example, what if you're pressure washing and the blast from one of the washer's jets causes a stone to leap up and shatter a customer's car window into a zillion glittering shards?
All I have to say is you'd better be carrying some sort of insurance.
Read on, and you'll learn everything you need to know to start your very own pressure washing business. This includes things like how to get help with your strategic business plan, the best way to use social media, how to devise the perfect pricing strategy, and more!
1. Choose How to Organize Your Business
Think of how you want to legally organize your business. Here are the most common ways:
Sole Proprietorship
Say you're starting your power washing business without a partner. In that case, a sole proprietorship might be the best way to organize your company.
This structure is the simplest (and most cost-effective) option for starting a pressure washing business. However, if your company gets sued, your personal assets could be in the crosshairs because you're personally liable as a sole proprietor.
LLC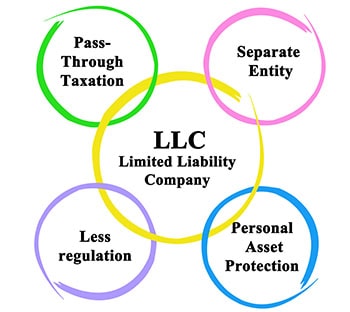 If you have a business partner, an LLC is probably your safest bet.
LLCs are almost as easy to set up as sole proprietorships.
Because this structure is set up as a separate entity, a lawsuit against an LLC business is usually limited to collecting against the company's assets itself if and when damages are paid.
The cost to create an LLC is a bit more than a sole proprietorship. However, there's tremendous peace of mind of knowing that a lawsuit filed against your business won't cost you an arm and a leg.
S-Corporation
An S-corporation is basically an LLC, but with a few differences.
Unlike an LLC, an S-corporation limits the total shareholders allowed to 100 or less and prohibits non-US citizens from becoming shareholders.
2. Buy or Rent Your Equipment
Here are the equipment and supplies you'll need: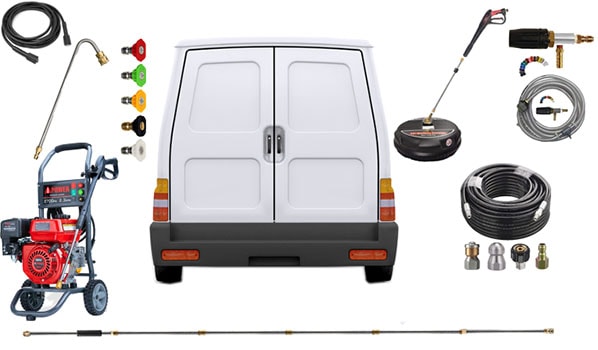 High-powered pressure washer
High-pressure and low-pressure hoses
Angled tips
Nozzles
Surface cleaners
Water inlets
X-jet
Sewer jetters
Dual lance
Reels
Vehicle (van or truck)
Soaps and chemicals
3. Learn the Skills
Like every other skill under the sun, there are dozens of tutorials on how to pressure wash on the all-you-can-eat video buffet that is YouTube.
Using these tutorials as a guide, practice your craft by borrowing a buddy's power washer or rent one from Lowe's. Use it every single day to scrub away accumulated grime from your patio furniture, deck, and driveway.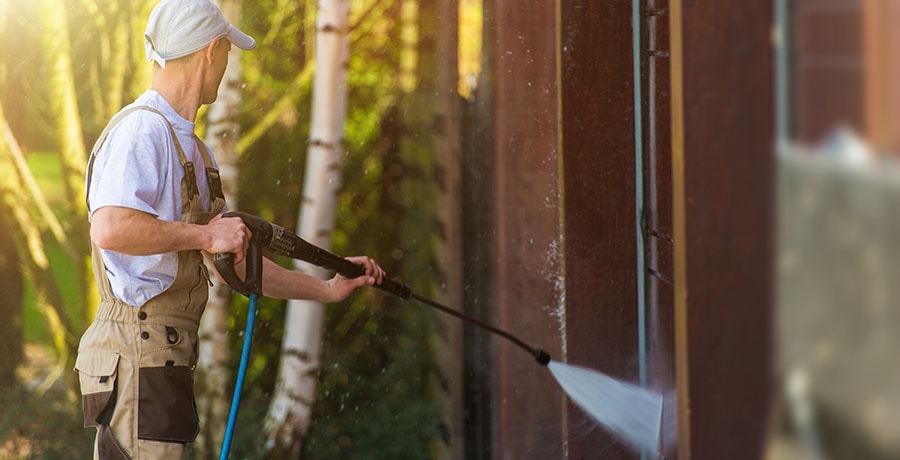 You will need to acquire a good pressure washing skills.
As you restore items on your own property to their factory luster, you'll be acquiring the skills you need to start your business.
4. Decide on Your Target Market
Before you embark on your entrepreneurial journey, you need to decide exactly who your target customer will be. For example, are you going to cater to residential, commercial, or industrial clients?
Residential customers with lots disposable income can be a steady stream of revenue for you. Another excellent source of customers are homeowners who are putting their homes on the market.
People usually want a house they're selling to look its best, and you can help them do that.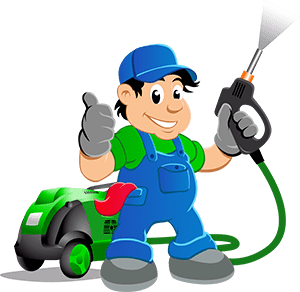 5. Figure Out Your Scope of Services
Next, decide on the scope of your services.
Some businesses focus on specific jobs such as restoration, paint removal, general maintenance, windows, roofs, or gutters. You can also specialize in cleaning drains, pipes, and sewage lines.
You could even offer additional home services, such as window washing.
6. Set Your Prices
The price you charge for your services should be high enough that you turn a tidy profit, yet low enough that you remain competitive.
To figure out what this figure is, check around to see what your competitors are charging.
Here's a typical pricing schedule:
Exterior siding of a home: $100 to $300
Driveway: $80 to $200
Deck or patio: $250 to $500
Vehicle cleaning costs: $50 to $200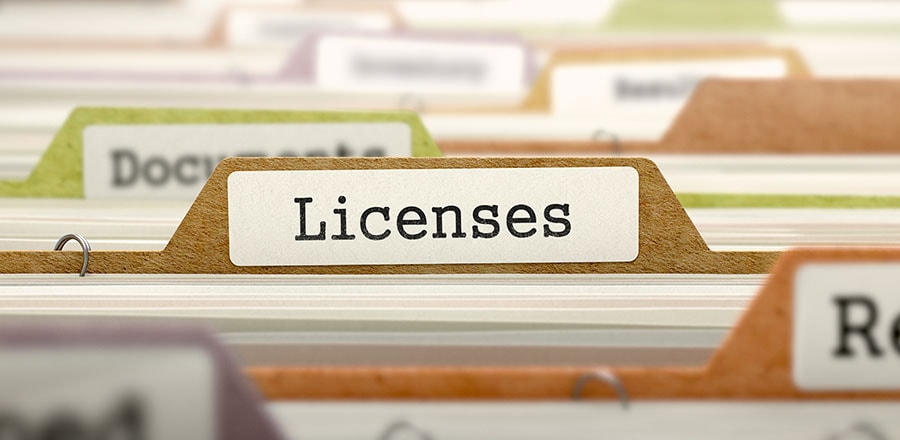 7. Get Your Permits and Licenses
Ask your local municipality which licenses and permits you need.
You might need any or all of these:
Business License:Before you can start selling your services, you'll need a business license issued by the local, state, or federal government.
EIN (Employer Identification Number): An EIN (Employer Identification Number) is necessary for filing business taxes. Get yours at the IRS website.
Contractor's License:Some states make you get a specific permit before performing power washer jobs. For example, in California, you must get a pressure-washing license through the state Contractors License Board. To qualify for it, you must have four years of journeyman experience and be at least 18 years old.
Environmental Permit:If you're discharging water to a storm drain with your pressure washer, you'll need an environmental permit.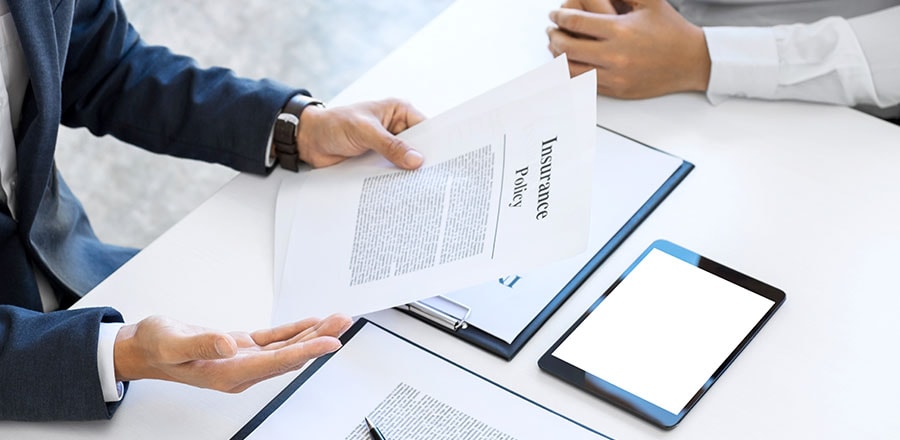 8. Get Insurance
You're going to need insurance to shield your business from legal liability. You'll probably need these three types of insurance:
Liability Insurance:to cover damage you might cause while pressure washing.
Workers' Compensation:to cover injuries to yourself or others while on the job.
Equipment Insurance:to cover damage to your equipment or if it's stolen.
9. Get Help From the SBA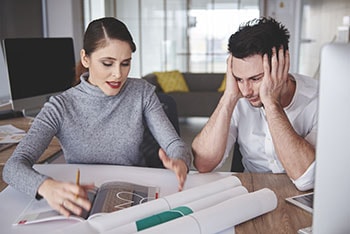 Suppose you want your pressure washing business to be as lucrative as possible. In that case, you're going to have to come up with a comprehensive business strategy. A successful one can mean the difference between your business rocketing to stratospheric heights of success and dismal failure.
One of the best resources for business strategy to be found anywhere is the SBA (Small Business Administration). This agency has one purpose, and one purpose only: helping people make their entrepreneurial dreams come vibrantly to life.
There are a dizzying array of services provided by this wonderful agency, including free business counseling, assistance with writing business plans.
Heck, they'll even help you line up financing!
10. Get a Website
These days, all too many small business owners mistakenly believe that a website is an unnecessary indulgence that they don't really need.
Nothing could be further from the truth!
An increasing number of business owners are setting up shop in cyberspace with their own websites. If you fail to follow suit, you risk being crushed into nonexistence by your competition.
I recommend Wix, Squarespace, or Weebly if you want to get your website up and running ASAP.
11. Harness the Exponential Power of Social Media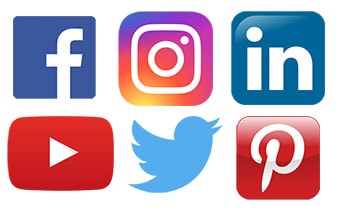 By having a presence on social media, you'll:
Forge a solid reputation
Attract new customers
Drive traffic to your website
However, don't just dive into the social media waters without knowing exactly how you're going to use social media to reach your marketing objectives. Come up with a plan, so your efforts are focused.
12. Think About Joining an Association
Becoming a member of a pressure washing association will help you network with other business owners so you can grow your company in the best possible way. Here are the three primary ones:
UAMCC:United Association of Mobile Contract Cleaners
PWRA:Pressure Washing Resource Association
PWNA:Power Washers of North America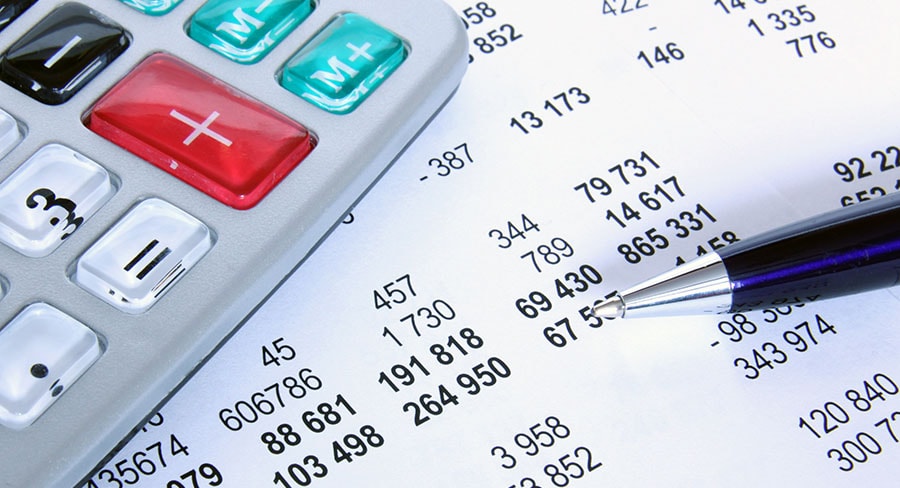 13. Open a Business Bank Account
By opening a business bank account, you'll keep your personal assets separate from your company assets.
When you intermingle your personal and business accounts, your personal assets are at risk if your business is sued. In business law, this is known as "piercing the corporate veil."
An additional benefit of keeping personal and business finances separate is that it makes accounting and tax filing much easier.
14. Comply with OSHA Regulations
It's crucial to comply with all OSHA requirements (especially if you have employees).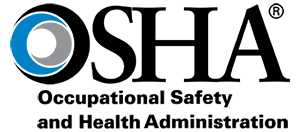 Relevant regulations include:
Appropriate hazard identification
Injury reports
Proper safety precautions
15. Get Your Certificate of Occupancy
When pressure washing businesses operate from a physical location, a certificate of occupancy will be necessary.
A CO signifies that all building codes, zoning laws, and government regulations have been complied with.
It's generally a landlord's responsibility to obtain a certificate of occupancy. Before leasing, confirm that your landlord can get a CO.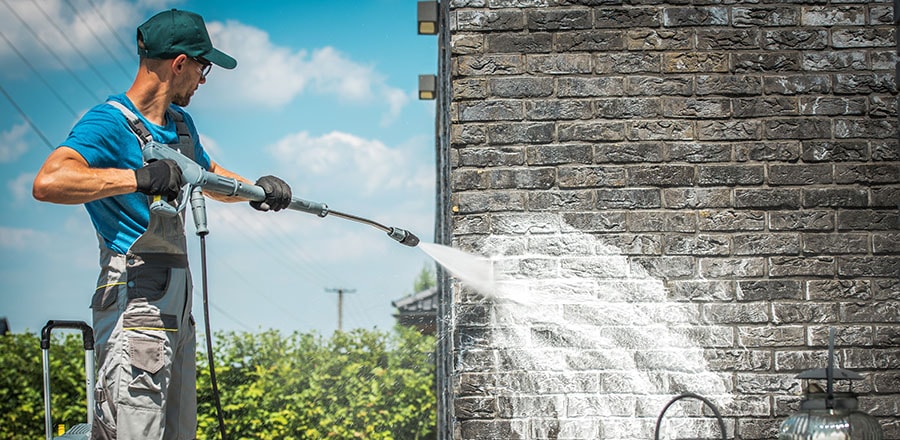 Final Thoughts
Follow all the 15 steps in this article, and you'll soon be living out your entrepreneurial ambitions with a potentially lucrative pressure washing business.
Check out these pressure washer reviews if you want to read expert opinions about which machine you should buy for your business.
Which part of this guide did you find most helpful?
Let me know in the comments!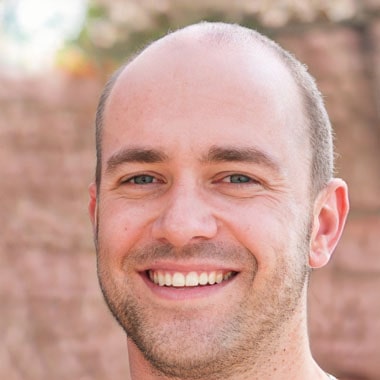 Author
Alex owns a home improvement and restoration company in Vancouver. He obtained his Bachelor's degree in Construction Management from Saskatchewan Polytechnic and is a NARI Certified Remodeler. His team does a wide range of home restoration products, both interior and exterior.
Pressure Washer Tips & Tricks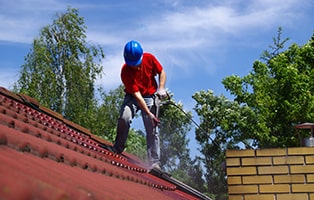 The leaves are starting to fall, and you may be thinking about power washing your gutters. Why? It's the perfect time of year to maintain those dirty drainage systems. The cool weather brings out dirt build-up, which can cause more problems.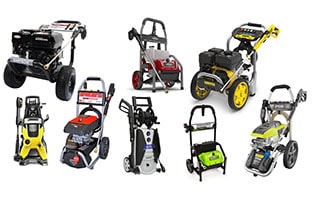 When it comes to cleaning grungy patio furniture, dirt-encrusted siding, and oily driveways, power washers are an indispensable tool. Read our article to find out which companies make the best ones.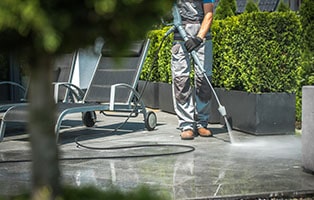 A pressure washer is a way to clean your patio that doesn't involve lots of strenuous scrubbing. Read about the 7 steps you'll need to follow if you want your patio cleaning to be a smash success.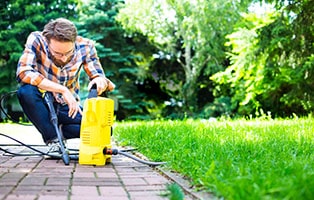 If your pressure washer is getting hot too frequently, this could be a sign that there's either something wrong with it, or you're doing something wrong. Read our article to diagnose these problems.