The Rengstorff House offers these tips for keeping your old house clean.
updated: January 07, 2022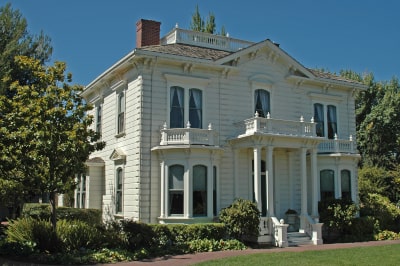 Whether you own, work, or volunteer in a historic home, the cleaning needs of these properties are unique. The Friends of "R" House know this firsthand. This volunteer group handles the care and maintenance of the Rengstorff House, the oldest home in Mountain View, CA.
Built in the 1860s, this home is one of the finest examples of Victorian Italianate architecture on the West Coast. Since its restoration in 1991, the Friends of "R" House have learned a lot about keeping an old house looking good as new.
Historic buildings like the "R" House may have been restored with new materials, but often at least some of the structure is original. Because these materials were processed with different methods and substances, their cleaning needs differ from those of modern construction.
What do volunteers at the "R" House do to keep this home looking great for historic tours, holiday events, and weddings?
They know the materials they're working with.
Historic homes are often a mix of new and old. It's critical to know what's original and what's not. Dirt can affect each surface in different ways. Cleaning them with the wrong chemicals or handling them wrong can cause significant damage. Take textiles and wood, for instance. Oils from your hands can damage old wood and upholstery, so you may need to wear gloves when working with them.
Then there's always the possibility of lead paint and/or asbestos in an older building. If disturbed or damaged, these substances can cause health problems. If you're unsure about the age or composition of any item in an old home, seek out a professional who can tell you how to handle it safely.
They know the dangers of dust.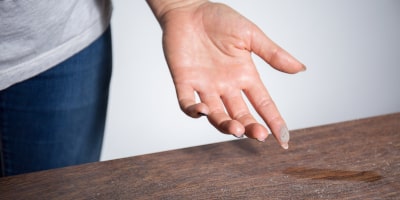 Dust seems like a minor aggravation for most of us. But in a historical setting, it can lead to a host of problems. Dust is a combination of several substances, including soil, pollen, skin flakes, lint, hair, spores, crumbs, etc. Depending on where you live, these substances can vary a lot.
Left alone, all the organic matter in dust can attract tiny creatures such as dust mites that can then attract larger ones such as beetles, spiders, and even mice. It can also cause rust (if there's high salt content) and mold growth (if it's humid).
Depending on the time of year, dust accumulations can vary. More foot traffic and open doors in warmer months naturally leads to more dust at the "R" House. Letting that settle in for too long could require vigorous scrubbing to remove it, which could damage delicate surfaces. So, a frequent, gentle dusting is a must.
They know nothing beats "dry" cleaning.
This means cleaning without the use of water or chemicals. Both water and liquid cleaners can do permanent damage to some antique materials, so the safest method is to use only a dry cloth or soft-bristled brush to remove dust and loose dirt.
If there's a need for heavier-duty cleaning, it's important to use the safest solution for the material being cleaned. Always test a small area first to see if the cleaning method and solution will be safe for that surface.
They know which tools to use.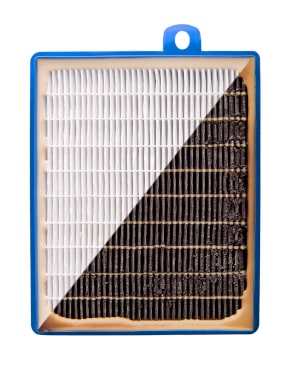 A high-quality, well-sealed vacuum with a HEPA filter captures tons of dirt and won't blow dust around. An alternative is a wet vacuum, which draws dirt into a canister filled with water to trap dust so it won't blow back out.
Another option is a central vacuuming system that can be installed with little to no damage in some historic homes. Since they have no exhaust blowing in the cleaning area, there is no danger of dust blowback. They're quieter, more powerful, and eliminate the need to carry a vacuum up and down stairs or to have multiple vacuums. All you need is a lightweight, portable hose.
Having an arsenal of other tools at all times is necessary. Basic, gentle items like these are kept in stock at the "R" House:
Broom
Baking soda
Vinegar
Soft & stiff-bristle brushes
Dust cloths (microfiber cloths or cloth baby diapers)
Gloves
Lint rollers
Dust & sponge mops
Wood polish or butcher's wax
Sponges
Glass cleaner
Paper towels (absorbent, unprinted)
Buckets & cleaning caddies
They keep to a schedule.
Areas of high traffic need more frequent cleaning. Areas generally off-limits to the public or open only for special events require less cleaning. The staff at "R" House keep a schedule so no surface goes neglected for too long. They don't want to handle any antique items more often than necessary, however, so they closely monitor dirt levels with visual inspections and air quality monitors.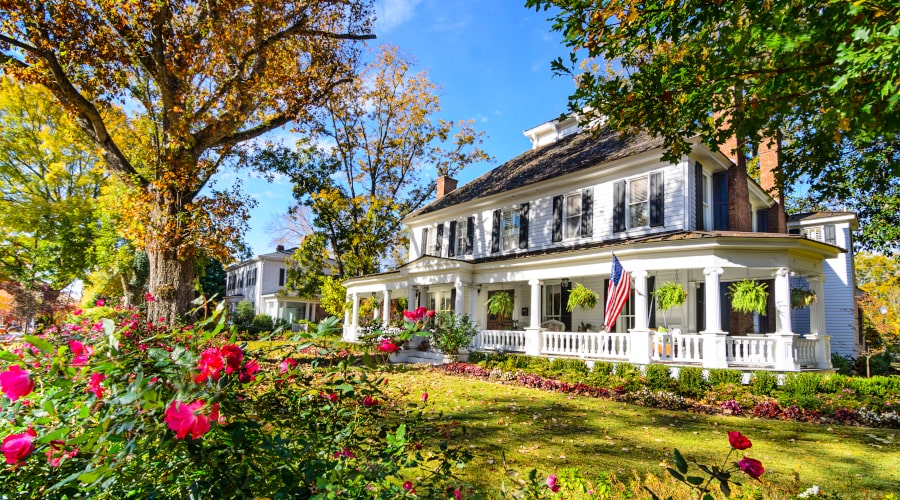 Owning or working in a historic property can be an adventure and sometimes a challenge, but by following a good schedule and using careful cleaning methods, you can keep the location looking great for generations to come.
Mop Tips & Tricks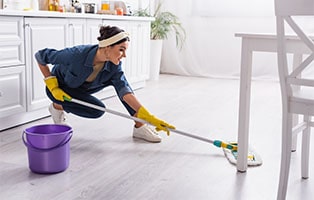 Everyone thinks they know how to clean floors. However, do you really know the steps you need to follow so you don't damage expensive surfaces? Check out what we wrote to find out.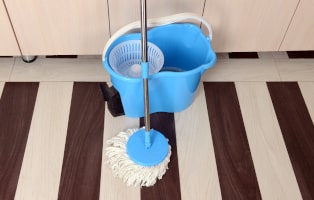 Wood floors need a bit more TLC than other hard floors. The wrong cleaners can dull them, hard shoes can scratch them, and water can warp them. Here are our tips to clean, mop, and maintain any wood flooring.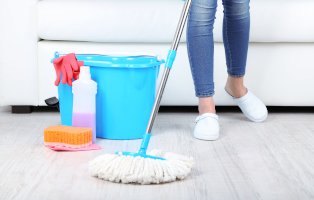 Mopping isn't rocket science, but there are some tips and tricks to get the most out of that not-so-fun task. Here, we'll tell you some of the best ways to mop floors using spin and steam mops.