Wedding Dress Cleaning Guide: Cake, Wine, Grass, Foundation, Oh My!
updated: January 07, 2022
Your wedding day is beautiful, but it can also be quite dirty. Between dragging on the floor, walking outside (from car to the Rengstorff House, for example), putting on make-up, sweating while dancing, numerous toasts, and just general wear, your wedding dress goes through quite a bit. While some people might think that since the day is over, you don't really need it to be clean anymore, but more and more brides want to keep their dress as part of their memory. However, if you don't get that dress cleaned, it can start to turn yellow and mold can grow on it, living on your sweat, food particles, and oils. You need professional wedding dress cleaning by experts who will handle it with care.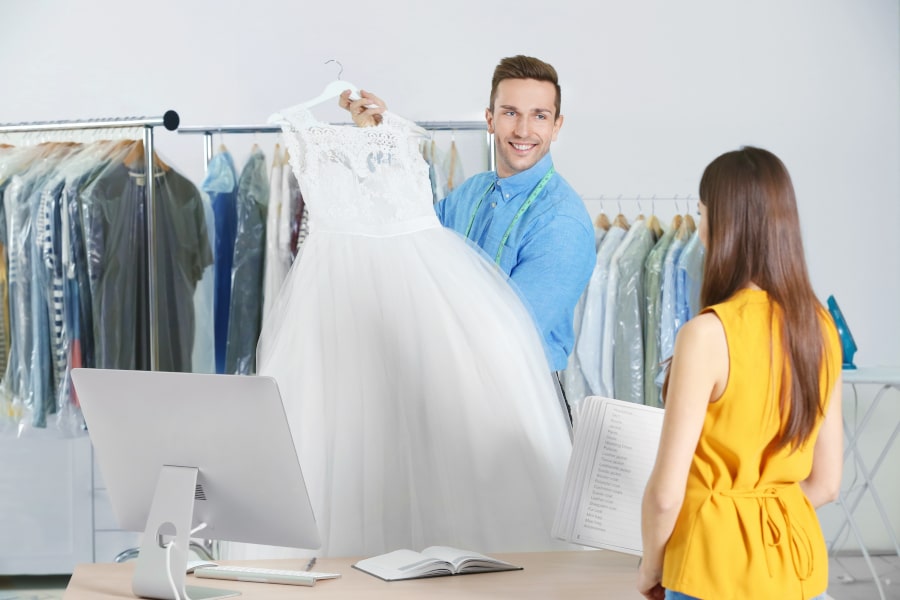 Wedding Dress Cleaning Service
What Choices Do You Have When It Comes To Cleaning Your Wedding Dress?
When you are ready to have your dress cleaned, there are a few options that you have. Mostly, if you want an expert cleaning, you have to choose between cleaning and preservation. Cleaning will simply clean up the stains and get your dress to look as close to normal as possible. Preservation is when the gown itself is treated so that it will stay white and bright for years to come. It can also include mending any tears or loose beads.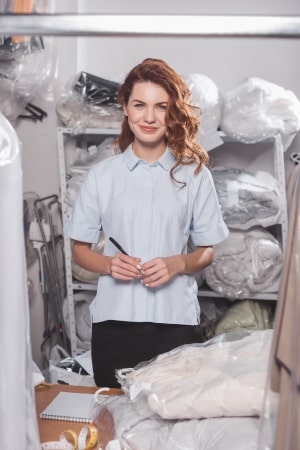 Getting An Expert To Clean Your Wedding Dress
If you want to have your dress cleaned locally after your wedding, you should ask the following questions of those cleaners:
Is The Cleaning Done On-Site? Many brides are hesitant to put their delicate gowns through the shipping process, which is why they opt for cleaning on site. Make sure that they don't ship your dress off to someone else and collect on the difference in costs. Choose a company that will do the actual cleaning by themselves.
What Is The Cost? So many cleaning companies prey on brides because they know that the dress means so much to them. Make sure you shop around and find someone who doesn't charge the price of the dress to actually clean it.
Do You Have Referrals? There are so many cleaning companies that say they can clean your delicate dress, but don't actually have experience in doing so – and you do not want your dress to be the guinea pig.
How Is The Dress Returned? Many companies will put the dress in a bag and call it a day. If you spent money having the dress cleaned, you probably don't want to spend more money to have it pressed. Look for a company that knows how to transport your gown and handle it without adding even more oils from their skin to it.
Trusted Wedding Dress Cleaning Services Are Hard to Come By
Your wedding gown is absolutely one of the most important garments you will ever own, so you need to treat it as such. Invest in high quality wedding dress cleaning that you can trust – whether you are keeping your gown for generations to come or you just want to resell it to get some of the costs back. The best wedding dress cleaners will go to the church, R House, hotel or somewhere else to pick up your gown for you.
Mop Tips & Tricks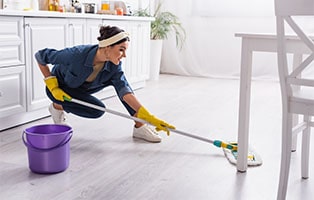 Everyone thinks they know how to clean floors. However, do you really know the steps you need to follow so you don't damage expensive surfaces? Check out what we wrote to find out.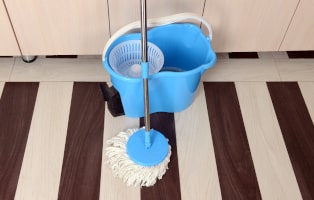 Wood floors need a bit more TLC than other hard floors. The wrong cleaners can dull them, hard shoes can scratch them, and water can warp them. Here are our tips to clean, mop, and maintain any wood flooring.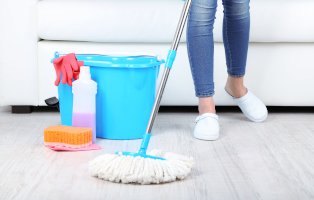 Mopping isn't rocket science, but there are some tips and tricks to get the most out of that not-so-fun task. Here, we'll tell you some of the best ways to mop floors using spin and steam mops.