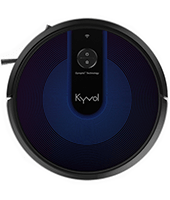 After creating so much buzz in the robotic cleaning industry, you may have heard a thing or two about the Kyvol Cybovac E31. Learn why this robot mop and vacuum is the talk of 2023 in this useful Cleanup Expert review.
We select, test, review and suggest the best products. We may earn a commission, if you buy something through our links.
If you're in the market for a new hybrid robot vacuum and a mop, then odds are you've already heard of the Kyvol Cybovac E31. With an array of premium features including intelligent navigation, self-recharging, and smart home compatibility, it's pretty easy to see why.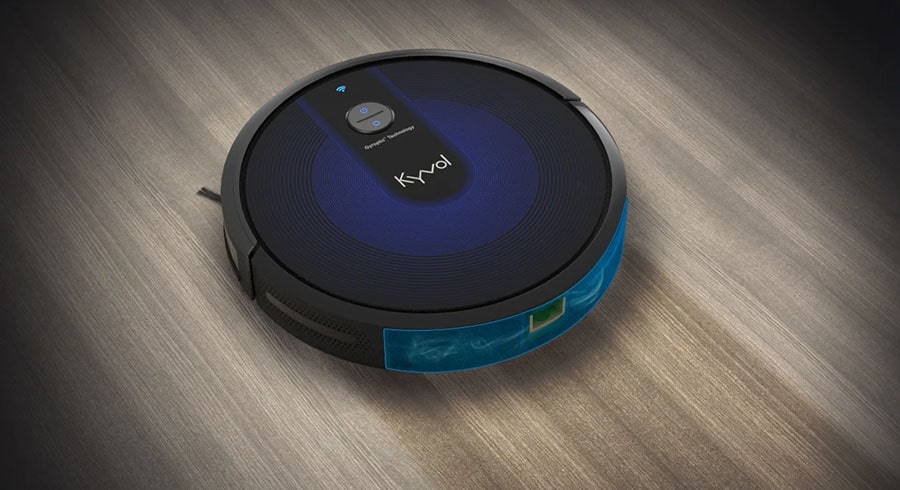 Kyvol Cybovac E31 is equipped with an array of premium features
Known for a legacy of innovation, creative styling, and efficiency, Kyvol has rapidly established itself as an emerging force in the hybrid vacuum and robot space. While being one of the youngest manufacturers we've reviewed, only having been founded in 2019, they've managed to stand out far ahead of better-established brands with a reputation of innovation and quality.
Their latest offering, the Cybovac E31, manages to pack an array of advanced, premium features into a sleek and stylish package, all at a budget accessible for the majority of consumers. But on to the bigger question, is it the right choice for you, your home, and your family? Continue reading this helpful Cleanup Expert review to find out more.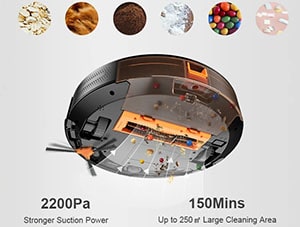 Key Features
Gyroscopic Navigation Efficiently Cleans Your Home;
Robust 150 Minute Runtime Gets More Done;
Strong 2200Pa Of Suction Handles More Dirt;
Smart Home Compatible With Alexa and Google Home.
Using The Kyvol Cybovac E31
Out of the box, the Cybovac E31 is remarkably light compared to competitors, weighing a little under 6 pounds. It has a profile of under 3 inches and doesn't feature a LIDAR mount, meaning it is able to readily glide under most of the furniture in your home and clean spaces other robots simply can not reach.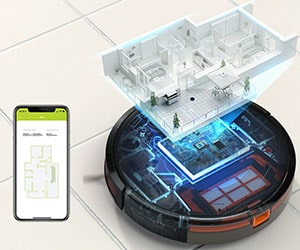 To begin using it, you need to install a side brush then set the E31 into the charging dock. After the battery is completely charged, typically within 6 hours, you should expect runtimes of two hours on average, with up to 150 minutes of continuous runtime under ideal circumstances.
To control the machine, the E31 features both an included physical remote and access to the Kyvol app. Both options provide plenty of functionality and will allow you to effectively clean your home, but you are able to unlock the true potential of your device through the use of the companion app.
The app allows you to easily activate the many cleaning modes, start and stop the machine, manually operate the vacuum, and even send the robot back to the dock to recharge. You're also able to view a map created by your robot as it navigates your home. It also provides statistics about the current cleaning job, such as the duration of the current run and the square footage that has been covered.
Navigation
Utilizing a combination of technologies, namely through the use of giroptic navigation and optical flow sensors, the E31 manages to clean your home efficiently and effectively, without the use of bulky and complicated LIDAR mounts seen in some higher-end models.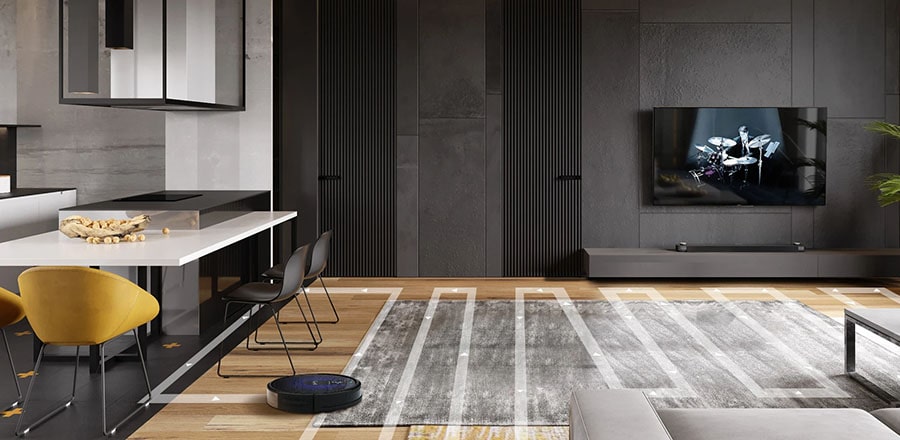 Cybovac E31 efficiently covers wide surface areas
The Cybovac comes with magnetic boundary strips to establish no-go zones where you don't want your machine to clean. These are particularly useful near stairs, doorways, and entryways. It also features a self-recharging feature, where the robot automatically returns to its home base to recharge when the battery level is low.
This use of technology allows the Cybovac to maintain a low profile, meaning it can get into trickier spaces and areas than competitors. It uses zig-zag pathing, which efficiently covers a wider surface area than other methods of navigating.
Cleaning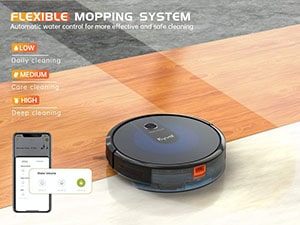 The vacuum is pretty powerful for such a compact device, offering 2200Pa of suction at peak performance. This allows this little robot to vacuum up quite a considerable amount of dirt and debris across a diverse array of surface and flooring types.
The generous 600ml dustbin is readily able to handle the typical debris from an average cleaning run, and depending on how dirty your home is, may only need to be emptied as little as once per week. It manages to offer a solid clean with plenty of runtime, all nestled into a sleek and compact package.
The solid 300ml water reservoir can clean and shine the hard flooring of your home. While the mop is great at handling light daily soiling, it is not a complete replacement for manual mopping. This is true across most robotic cleaning assistants, but should be noted in particular for this model.
What People Like

People love how great of a supplement the Cybovac E31 can be to your daily cleaning routine. Customers note that while it's clearly not a complete replacement for traditional sweeping and mopping, it takes these from daily tasks to weekly ones, where you only need to really focus on bigger messes and tasks.
People also love how easy the app is to set up and use, noting the process to be far simpler than even for higher-end models. They love how easy the device is to control and schedule, and how hassle-free it can make things be.
Another key thing customers love is the amazing array of features, often only seen in premium models, offered in a budget-priced device. While it's not a direct competitor to premium models, it stands tall above the rest in that budget-range of the market.
What People Dislike

There are occasional issues with navigation, but given the technologies utilized for that purpose, the problems mentioned aren't uncommon and would be seen in similar robots.
Something important many people note is that the E31 doesn't feature carpet detection, meaning that unless you block them off, they're going to get wet when the robot is mopping. In general, the mop functionality isn't the greatest we've tested, using a simple damp-and-drag method standard in lower-end models.
Is The Cybovac E31 Right For Me
Overall, the Cybovac E31 from Kyvol manages to offer a diverse array of features that are often only seen in high-end models, available at an entry-level price. Intelligent navigation, powerful cleaning, and advanced compatibility all help this device stand out above the competition.
While it may not be outperforming premium machines, the E31 makes a great option for someone looking for a budget offering to enter the space with. It makes an excellent choice for someone looking to see what the fuss is all about, and find out why a hybrid robotic vacuum and map makes an ideal supplement to their daily cleaning routine.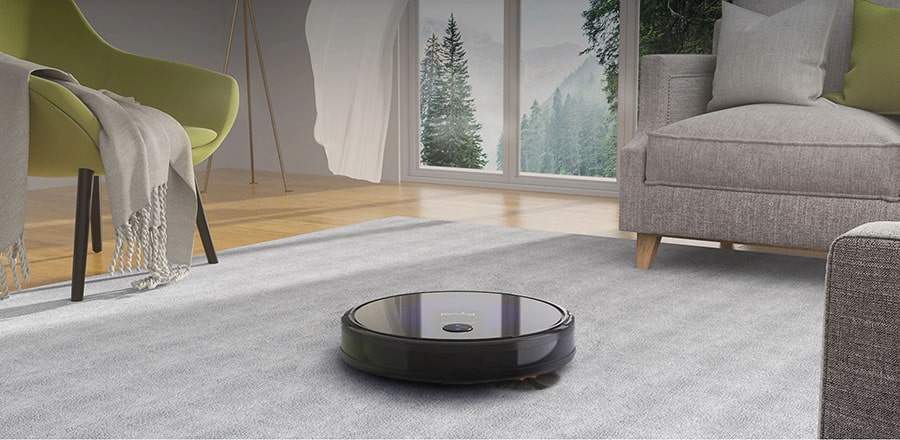 E31 is a great option for someone looking for a budget offering
Before making any major purchase, it's important to do your due diligence and perform the proper research. You want to ensure you're making the best decision possible, and to do so you need to be as informed as you possibly can.
That's why we've ranked and reviewed the best robotic mops on the market, so that you can research and compare before you buy. For complete rankings and a listing of all our reviews, click here to see our comprehensive list.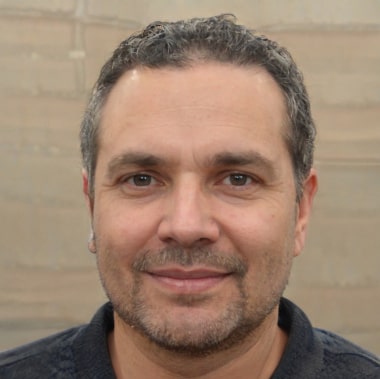 Author
Stephen A. Hancock received his M.S. in Mechanical Engineering (Robotics Track) from University of Utah in 2004. Since then, he's contributed to numerous articles and has been a consultant for many technical publications and websites.
---
Robot Tips & Tricks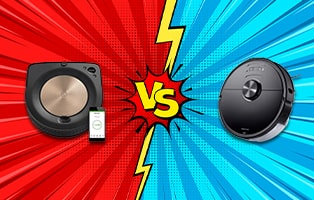 If you want to know which company wins the "Roomba vs. Roborock" battle, check out our article. You'll learn what makes each model exceptional, and things you'll need to know before buying.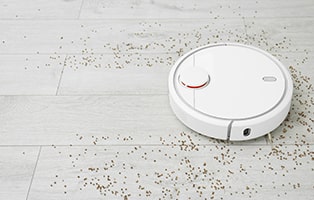 Robotic vacuum navigation systems include sensor mapping, camera mapping, gyroscopes, LiDAR, and SLAM. Read all about this technology in our informative article.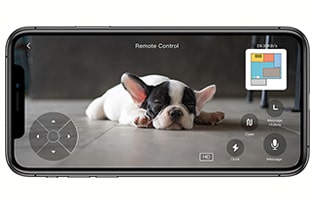 If you're worried that your robot vacuum is spying on you, you're not alone. Read our information-packed article to find out if it is, and what you can do about it.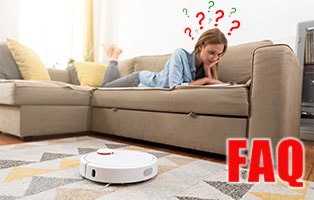 Robot Vacuum Cleaners are evolving at a rapid pace and have indeed become the new necessity for any modern household. Here's a breakdown on some of the most frequently asked questions about these devices