Pool maintenance expert, Luke Reed, BS Civil Engineering
Our pool maintenance expert, Luke Reed, earned his BS in Civil Engineering from Georgia Tech in 1998. Since then, he's worked in a variety of industries, beginning his career with the Georgia Department of Transportation's Bridge Maintenance Program.
Luke has always been a swimming junkie. When he was in high school, Luke won top honors in his high school swim team at state and national competitions. His fondest childhood memory was when his dad surprised the family with a 4-foot deep above-ground pool. It seemed huge to him and his brother.
Now Luke spends most of his time doing residential pool construction for families across the Southwest US. His pool projects are much bigger than what he started with, consisting of huge, multi-level pools, infinity pools, and more. He enjoys teaching homeowners how to properly maintain their pools so they can enjoy them to the fullest.
His contributions include consulting and writing for trade-influential magazines such as PoolProMag and Luxury Pools Magazine. We're happy to have his expert advice so our pool product and maintenance content is accurate and relevant.
Luke resides in Tucson, AZ with his wife Eleanor and twins Sam and Sean, who love to swim as much as their dad does. They think their robot pool cleaner is the coolest thing ever.
Pool Maintenance Tips & Tricks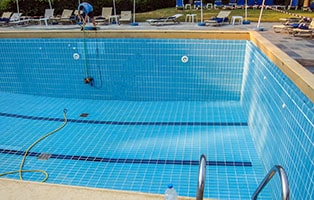 We've written an article on how to empty a swimming pool drain. Doing it wrong can result in damage in the thousands of dollars. Read what we have to say so you can avoid a costly mistake.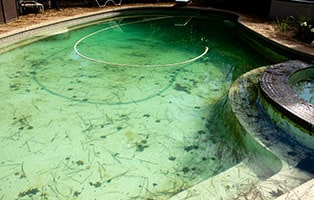 If you want to know how to get rid of black algae from your pool, you'll want to read our informative article. Our valuable tips will help you to get rid of this aquatic menace so you can enjoy the fun-filled delights of summer.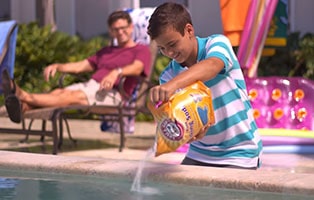 If you want to know the answer to the question "How much baking soda to add to your pool?" as well as other ways to make pool maintenance easier and cheaper, read our highly informative article.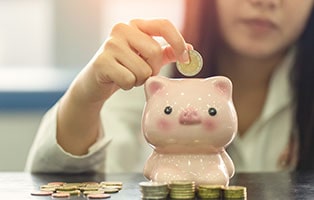 Want swimming pool advice that can save you lots of money? Our article will provide you with all the tips you need to make owning a pool less expensive.