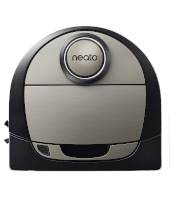 Does the Neato Robotics Botvac D7 robot vacuum stand up to the competition? Read our review to find out.
We select, test, review and suggest the best products. We may earn a commission, if you buy something through our links.
The Neato Robotics D7 robot vacuum is one of the few models that feature a straight front edge. The most notable one of the same shape is the much higher-priced iRobot Roomba s9+. While the D7 doesn't have a self-emptying feature like the most recent Roombas, its smart tech features and performance give those models a run for their money.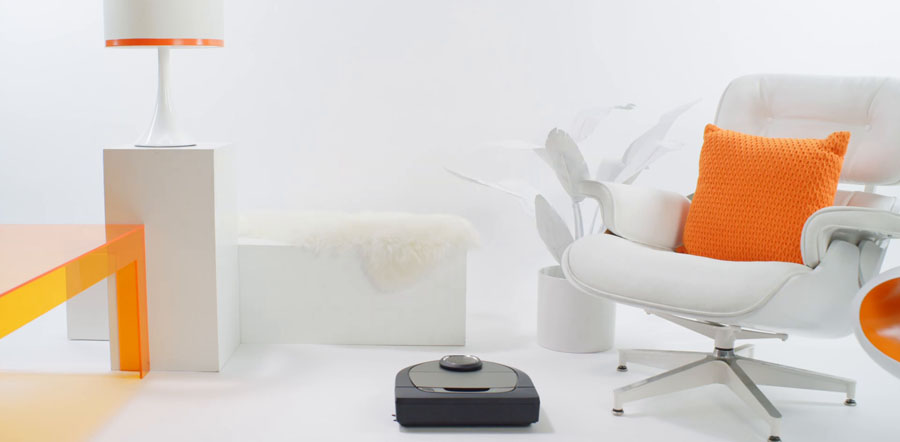 Of its many features, the D7 is one of the best vacuums in terms of wireless connections and integration with smart home devices. Unlike most other robot vacs, this one can integrate not only with Alexa and Google Home Assistant, but also IFTTT.
This model offers an amazing range of control via the app. It's a step up from the previous Botvac Connected, but it's not without a few flaws.
Let's take a closer look.
What's in the box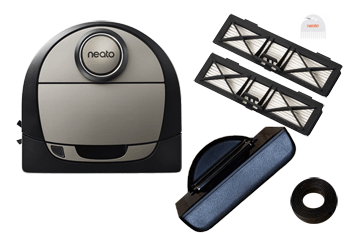 When you first open your new floor cleaning ally, you'll find:
Neato Robotics D7 Connected robot vacuum
Charging base with power cord
Spiral combo brush
Filter
Cleaning tool
2 meter boundary marker
Since you can now set boundaries in the app itself, the magnetic boundary marker may remain imprisoned within the box. But, hey it's there if the app is acting wonky or the wireless is out or whatever. You could use it for extra security around trouble spots such as pet water bowls.
Full charging takes up to 150 minutes, while you can get an impressive run time of up to 120 minutes. It comes with a 1-year manufacturer's warranty. The warranty is only valid in the country of purchase.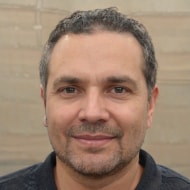 You never know when you'll need to take advantage of the warranty. To be safe, keep the original packaging, complete with packing materials, and the warranty card stored where you can easily access them should you need to send the device in for service.
Neato Robotics D7 Design and Size
Dimensions: 13.2"L x 12.6"W x 3.92"H
Weight: 7.5 pounds
Dustbin capacity: 0.7 L
The most obvious design characteristic is the D-shape, with the straight front edge. It comes in only one color, which is black with gray accents. A round "control turret" sits on top, which houses the laser sensor.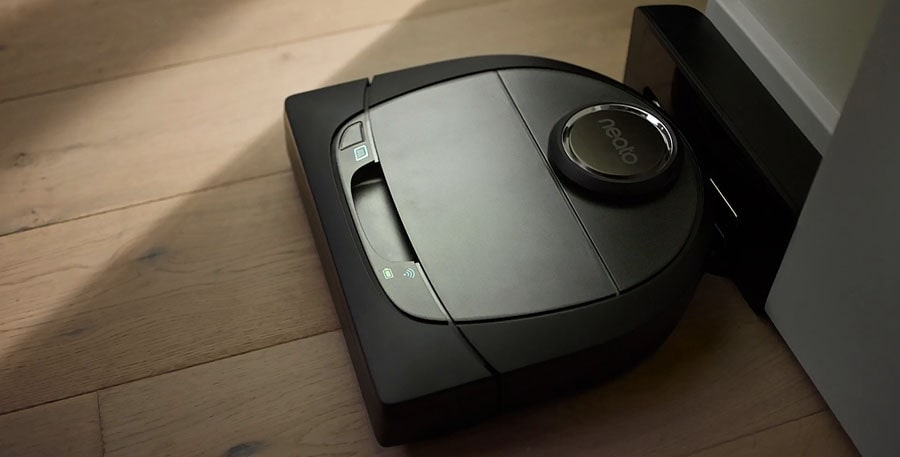 There is a small side brush on the bottom that connects with a magnet. The 11-inch spiral combo brush (main brush roller) is located on the front straight edge, and stretches nearly all the way across it. This size helps it cover a wider path in one pass than other robot vacs. It's an interesting combo of both rubber blades and brush bristles.
While not the slimmest in height, the D7 is short enough to get under most toe kicks, beds, and other furniture. The dustbin size is rather small, however, compared to other models.
Cleaning options
Choose from a wide range of cleaning options within the Neato app, with 3 distinct cleaning modes:
House cleaning – full automated cleaning
Spot cleaning – choose a specific radius for concentrated cleaning
Manual cleaning – manually drive the D7 with a directional keypad on the app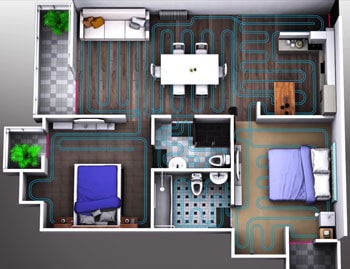 2 cleaning profiles are available
Eco mode – quieter and longer cleaning
Turbo mode – quick with more powerful suction
Within the app, you can set up scheduled cleaning and zone cleaning from the saved maps. Up to 3 floor plans can be saved, with the ability for you to set and name specific rooms and no-go zones.
There are also controls to pause, stop/start, and dock, a battery life indicator, and summaries of your last 20 cleanings. These include a map, total square feet cleaned, and cleaning time. You can also take a peek at the current status, like "cleaning", "returning to the dock", etc. Finally, you can set up a full dustbin alert along with filter and brush change reminders.
We're so connected
The D7 is one of the few robot vacuums that can connect to both 2G and 5G WiFi. Most of them only connect with 2G, which has the larger range. But if for whatever reason, you don't have or don't want to connect it to 2G, at least you have the 5G option.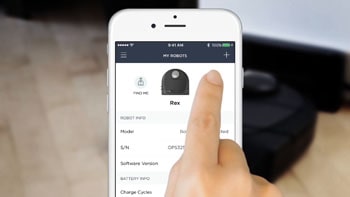 Beyond the WiFi, the D7 integrates with several smart home devices such as Apple Watch, Amazon Echo (Alexa) and Google Home. Alexa controls are limited. For instance, you can't tell the D7 to go to specific zones (yet).
Unlike most other models, the D7 can also integrate with IFTTT (If This Then That), a free web-based service that uses applets to create chains of simple commands within other web services. With IFTTT, you can do lots of interesting things with your D7. It can automatically pause when you get a phone call or when the doorbell rings. It can start up with dust levels are high (through Awair – a device that tracks air quality).
The possibilities are pretty endless.
It's a night owl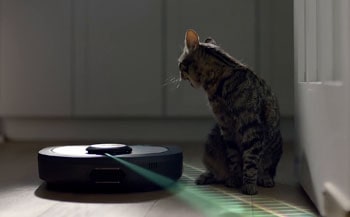 Or can be, anyway, if you so choose. LiDAR (light detection and ranging) laser navigation allows the D7 to see in the dark, unlike most other models on the market. If you want it to clean while you're asleep at night, just schedule it to do so.
Now, this guy isn't the quietest. In fact, it runs at about 67 – 70 dB, nearly the same noise level as a regular vacuum at its loudest. It will be louder in turbo mode and on hard floors. So if you're a light sleeper, you may not want the overnight housekeeping service.
As with any unsupervised robotic device, before you schedule it to run at night, be sure to robot-proof your house by picking up charging cords, ribbons, liquid spills, and other hazards.
Yeah, it's smart, but…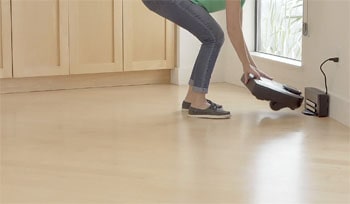 Any change in furniture position or location of the charging dock will mean the D7 has to recreate the map. Often when trying to find its docking station after any sort of landscape change, it may just drive around like a lost puppy or just bump into the docking station.
Why is this? The LiDAR laser navigation is not great at finding landmarks since it only creates a 2D map of walls and obstructions. This makes it bad at relocating the dock since it can't form a 3D image like vacuums with camera sensors can.
We can only hope that this issue is improved upon in future upgrades. Speaking of…
Be on the lookout for updates
Neato promises that you'll get regular software updates for any new or upgraded features. You want this. In October 2018, one such update introduced Zone Cleaning, while another update in December improved upon that to allow you to name specific rooms and areas and have the vacuum only clean whichever room(s) you choose.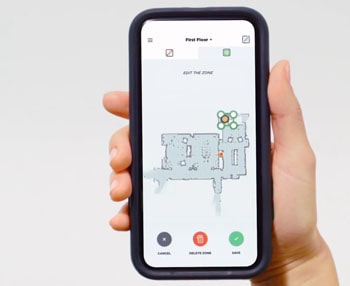 Another improvement involved the ability to create and store up to 3 floor plans, which is great for multi-level homes. The only caveat: You have to carry the charging dock to whichever story you want cleaned and put it in the EXACT same spot each time. This would probably require you to mark that spot somehow with masking tape or whatever.
But the simplest solution would be to purchase an extra charging base for each level of your home and just leave it there.
Yet another update rolled out Quick Boost Charging, which enables the D7 to know just how much battery charge it needs to complete the job. If the battery gets low mid-cycle, it'll go back to the base and charge up just enough to finish the cycle before it goes back home for a full charge.
To make a long story short, just be sure to check for updates. You should see a notification pop up on the app when they're available. Just hit OK and let it do its thing.
What's great about the Neato Robotics D7

Not surprisingly, customers like how well the straight edge can get right up against walls, corners, and furniture. They love how much control they have in the app, especially the ability to set specific rooms to clean and setting no-go lines. Most customers are impressed with the suction power to clean up all sorts of dirt and its consistent performance on varying floor types.
According to several customers, the long battery life can often get a cleaning done in a single charge in an average-sized home. Pet owners were impressed with the amount of hair the vac picked up. Owners of previous models agree that this one is a BIG improvement.
What's not so great about the Neato Robotics D7

Setting up zones and no-go lines in the app proved to be a challenge for some customers. It was difficult for them to draw the lines with their finger, even with the map zoomed in. Others had issues with connecting to WiFi or in keeping it connected. In one case, customer service suggested setting up a static IP address on the router, along with some other steps that aren't at all intuitive to the average person.
One of the biggest complaints was how easily floorplans were lost from minor changes in furniture location, etc. Some customers thought the D7 was too loud to run while they slept. But a few people just closed their bedroom doors and let it run overnight through the rest of the house. A few customers didn't like the bristles on the main brush and thought they were a pain to clean.
In several reported issues, customer service wasn't much help. They either didn't offer a good resolution or simply didn't respond.
Conclusions
The Neato Robotics D7 Connected robot vacuum is good for:
Large homes
Multi-level homes
Multiple flooring types
Pet owners
Uncluttered homes
Those with 5G WiFi
Those with smart home devices
This is a high-quality robot vac, but we really hope future upgrades fix some of the annoying issues involving the navigation. For the price, these machines should not get confused from minor changes to objects in their environment. Unless you have a very sparsely furnished, quiet home, you'll likely experience some frustration in that area.

PROS:

Good performance
Smart home integration
Zoned cleaning
No-go zones
Long battery life
D-shape for better wall and corner cleaning
Saves up to 3 floor plans
Can clean in the dark


CONS:

Gets lost from minor changes to base or furniture location
Loud
Expensive
WiFi connectivity can be touchy
Bristles in main brush are a pain to clean
Minimal Alexa commands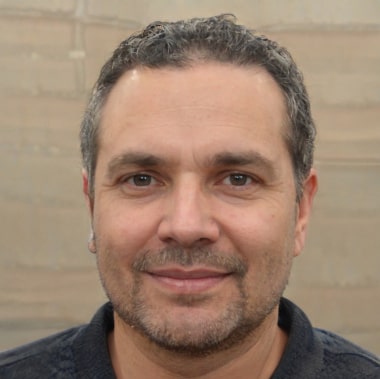 Author
Stephen A. Hancock received his M.S. in Mechanical Engineering (Robotics Track) from University of Utah in 2004. Since then, he's contributed to numerous articles and has been a consultant for many technical publications and websites.
---
Robot Tips & Tricks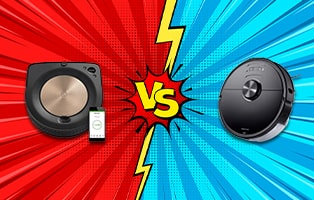 If you want to know which company wins the "Roomba vs. Roborock" battle, check out our article. You'll learn what makes each model exceptional, and things you'll need to know before buying.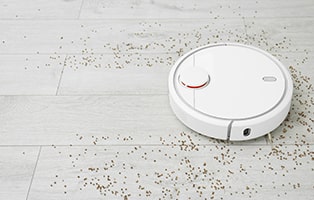 Robotic vacuum navigation systems include sensor mapping, camera mapping, gyroscopes, LiDAR, and SLAM. Read all about this technology in our informative article.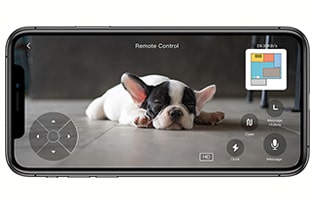 If you're worried that your robot vacuum is spying on you, you're not alone. Read our information-packed article to find out if it is, and what you can do about it.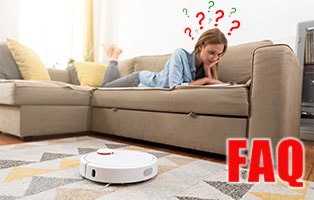 Robot Vacuum Cleaners are evolving at a rapid pace and have indeed become the new necessity for any modern household. Here's a breakdown on some of the most frequently asked questions about these devices