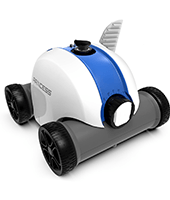 Read all about what makes the Paxcess HJ1103J Cordless robotic pool cleaner such a terrific device in our 2023 review!
We select, test, review and suggest the best products. We may earn a commission, if you buy something through our links.
The Paxcess HJ1103J Cordless Robotic Pool Cleaner is an affordable pool-cleaning machine that'll take all the hard work out of pool maintenance. This is the unit to buy if you don't want to spend a lot of money on a pool vacuum robot but still want to enjoy all the labor-saving benefits of having one.
Let's dive in and see what makes the Paxcess worth spending your hard-earned dollars on.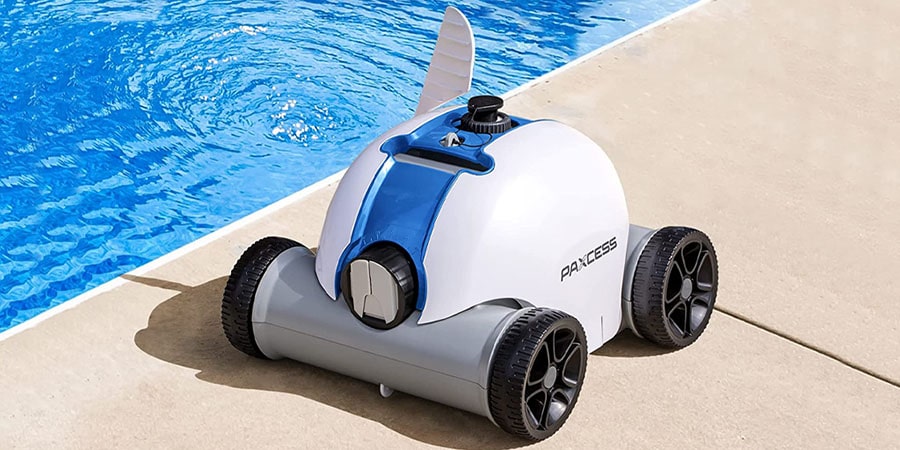 Paxcess HJ1103J Cordless is an affordable pool-cleaning machine
Features
Cordless design for tangle-free operation;
More affordable than comparable models;
Powerful 5000mAh large-capacity lithium-ion battery;
Super lightweight;
Easy-to-clean debris collection tray;
Can be used on all pool surfaces.
Pros

If you decide to enlist the Paxcess pool-cleaning robot in your war against aqueous dirt, grime, and assorted other gunk, you'll enjoy a cleaner pool without having to use a lot of potentially unhealthy chemicals. This makes your pool safer for your family to use in a way that's environmentally friendly.
You can use this exceptional bot on in-ground and above-ground pools, giving this model a versatility many other cleaners don't have. The Paxcess comes fully assembled except for attaching the direction flags, which easily clip on.
Here are some other features of this fantastic machine: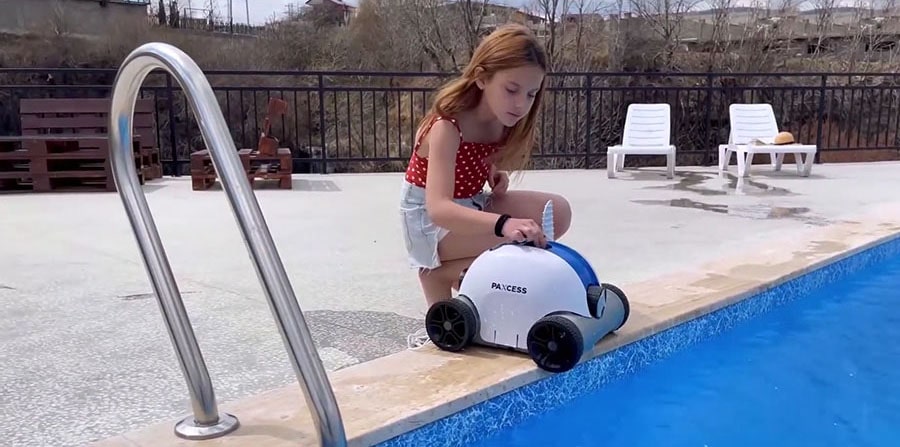 Affordability
The Paxcess is one of the most affordable of all pool-cleaning robots. You get some excellent features at a fraction of the cost of comparable models.
Cordless Operation
What makes this machine unique is one of the few robotic pool cleaners that's cordless. That means there are no annoying wires to get tangled up in your ladder, steps, or even the unit itself. It boasts a powerful 5000mAh large-capacity lithium-ion battery that allows the device to deliver outstanding fade-free performance. While the Paxcess only has approximately 90 minutes of battery life, it can pick up a lot of debris on a single charge.
Another nice thing about the Paxcess is that it'll stop at an outer edge when the battery gets completely drained. That way, it'll never get stuck in the middle of your pool, forcing you to jump in to retrieve it. It even comes with a "leash" it drags behind that has a floating handle. Merely grab hold of this tether after a cleaning cycle and gently bring it back to the surface.
Super Lightweight
It's super lightweight, too (only weighing around seven or eight pounds). This makes it the perfect robotic cleaner for those with debilitating physical problems or other issues that interfere with their ability to lift things.
Easy-To-Clean Filter Tray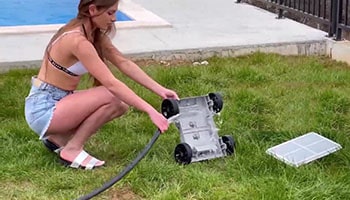 Instead of cloth bags which can be messy to clean, the Paxcess uses a built-in reusable filter tray with a filtration precision of up to 180 µm.
Cleaning out the debris collection compartment is easy. Simply rinse out the filter with a garden hose, and your machine will be quickly ready for its next pool-cleaning adventure.
Easily Overcomes Obstacles
If you have drain covers or other obstacles on your pool floors, you'll be glad to hear that the chances of this bot getting stuck on them are practically nil. That's because there are nozzles you can adjust from 0° to 40° to help the unit better navigate over hurdles. This is a feature few other machines have.
It can even be used on pebble tech pools, so long as your pool's bottom is relatively smooth and there aren't any big rocks or bumps to go over.
Cons

Won't Clean Walls
This robot is only suitable for cleaning pool bottoms, which means it won't be able to clean your walls. However, if you've been a pool owner for a while, you know that most of the dirt ends up on the bottom anyway.
Flimsy Brush
While this machine does a bang-up job cleaning up most debris, it struggles with particularly stubborn algae. Part of the problem is the brush is somewhat on the flimsy side. If only the manufacturers had spent a little more money on a more robust attachment, it would do a much better job at scrubbing away stuck-on scum. This would save pool owners from having to do supplemental manual brushing.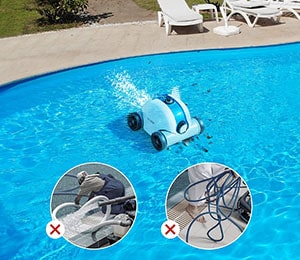 Charging Cord isn't Waterproof
Some prospective owners might be upset to hear that they can't charge the bot outdoors. Because the charging cord isn't waterproof, it's probably best to charge the unit inside your residence. That way, it won't short out if a sudden downpour unleashes buckets of rain into your backyard.
"On" Button Difficult to Activate
While the on/off button is easy to turn off, it can be a bit challenging to turn on on some units. So, don't be surprised if you have to exert more force than you do with comparable models when activating your bot.
Debris Falls Out
A few users complain that the debris compartment opens up with alarming regularity when they try to retrieve the unit from the water. No matter how they try to lift their bot, most debris would just get unceremoniously dumped back into the water.
Some customers say that the problem seems to be a tear or break in the screen or plastic frame. Another reason for this issue is a flap getting stuck open because one of the four springs keeping them shut is either broken or gone.
However, this issue is somewhat rare. As long as you tip the unit at an angle when hauling it out of the water, you should be okay.
Other Issues
Some owners report that the tether you use to pull the unit out of the water isn't as durable as it should be and can easily break. The Paxcess has somewhat of a difficult time getting up inclines, making it better for above-ground than in-ground use.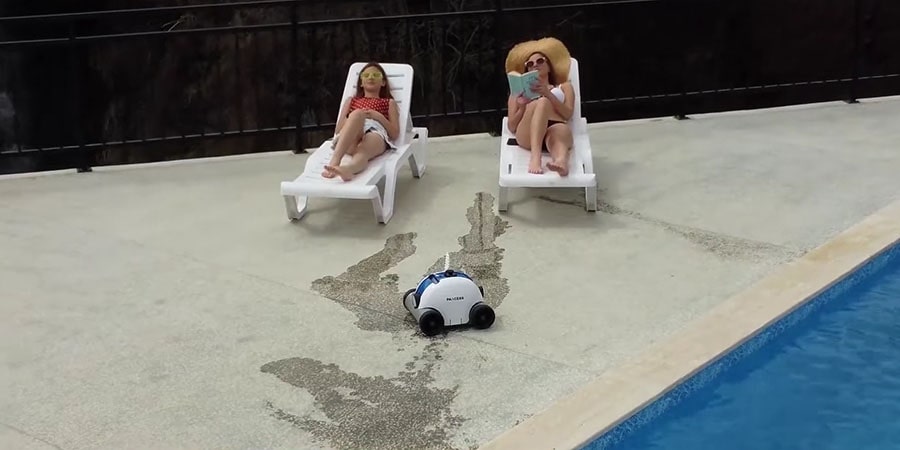 Verdict: Should You Buy the Paxcess Cordless Robotic Pool Cleaner
While the Paxcess does have a few limitations, this shouldn't stop you from buying it. Cordless operation, an easy-to-clean filter tray, being more affordable than most other pool cleaning robots, and a powerful 5000mAh large-capacity lithium-ion battery are just a few of the features that make this model a "must buy" for pool owners everywhere.
For recommendations on other pool vacuum robots, check out our guide!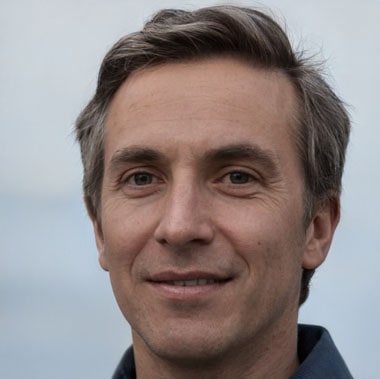 Author
Our pool maintenance expert, Luke Reed, earned his BS in Civil Engineering from Georgia Tech in 1998. Since then, he's worked in a variety of industries, including design and construction of luxury swimming pools.
---
Pool Maintenance Tips & Tricks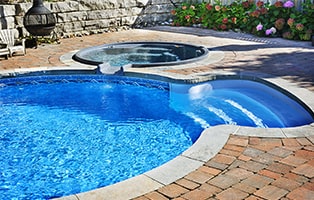 With all the different types of swimming pools available, such as in-ground and above-ground, it can be difficult to decide which one to get. Our guide including pros and cons can help you make that choice.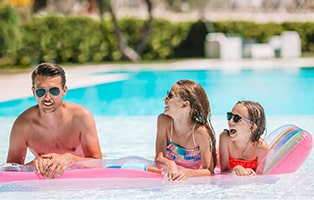 Germs and bacteria can cause life-threatening illnesses in a swimming pool. Find out what the dangers are and what you can do about them by reading our article.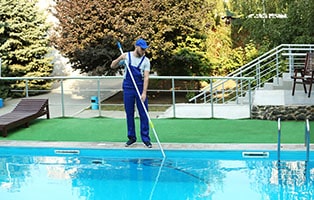 Dreaming of entrepreneurial success? Check out our guide on how to start a pool cleaning business. You'll find everything you need to know to set one up.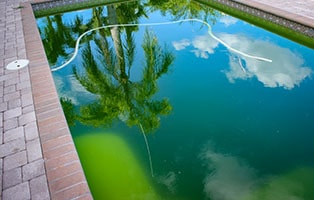 Is your swimming pool too murky to swim in? In our informative article, you'll discover the causes of a cloudy pool and how to fix the problem.