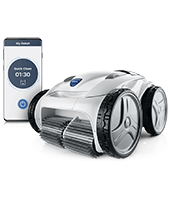 Here's our 2023 review of the Polaris P965iQ Sport pool robot vacuum!
We select, test, review and suggest the best products. We may earn a commission, if you buy something through our links.
The Polaris P965iQ Sport robotic cleaner has many impressive features that make it extraordinarily easy to keep your swimming pool blessedly free of nasty debris. This is fantastic news for pool owners who purchased their pools thinking it would be a great way to relax, only to find out how much backbreaking work is involved in cleaning it.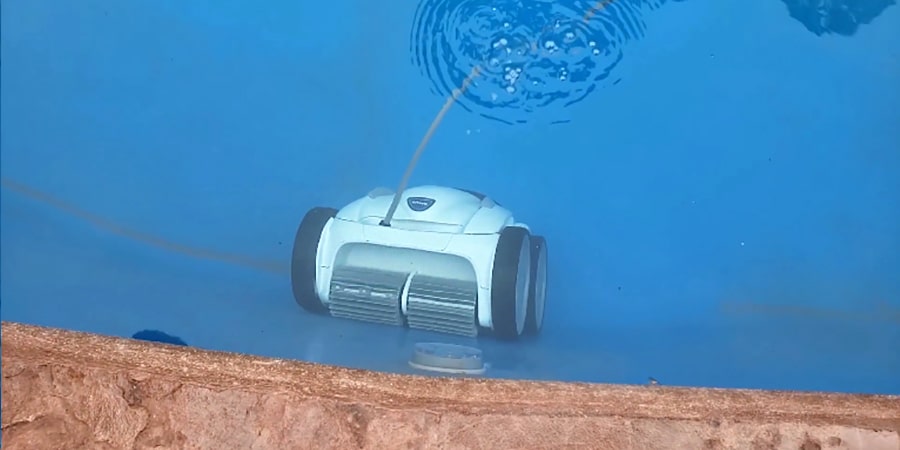 Polaris P965iQ Sport – Robotic Pool Cleaner
With the P965iQ, you can take back your weekends as you watch your faithful cyber-servant suck up all the gunk, crud, and slime contaminating the pristine clarity of your pool. Even if your pool is a gloopy green from all the algae that has accumulated in it, your water-going droid will slurp it all up. So, pull up your lounge chair, pour yourself a refreshingly chilled Mai Tai or two (don't forget the cherry and pineapple slice), and sit back while all your pool cleaning gets done without you having to lift a finger.
Features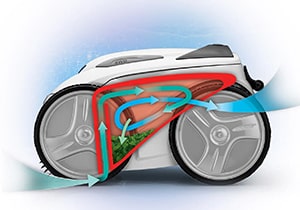 Exceptional at sucking up leaves
Spacious debris canister
Unsurpassed maneuverability means less downtime
Patented easy lift removal system
Dirty canister indicator lets you know when it's full
For inground pools up to 60 ft
Who's It For?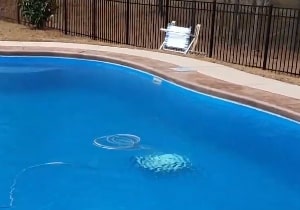 The Polaris P965iQ is for everyone sick and tired of all the grueling work that goes into pool maintenance — that is, if you do it the old-fashioned way. Simply deploy your underwater robot a few hours before your pool party, and voila! Your pool just went from a disgusting mess to water that's crystal clear.
With a pool this sparkling clean, your guests will be fighting over who's going to dive in first!
If you live where it's still warm enough to take a dip as the fall weather approaches, you'll love using this labor-saving machine to suck up all the leaves that invariably end up in your backyard swimming hole. It's terrific if you're older and no longer have the strength to use a manual pool-cleaning tool.
Pros

The P965iQ is a pool-cleaning beast and the perfect weapon to deploy when your neighbor's trees terrorize your poor pool by dropping an insane number of leaves into it. If you've owned a pool for ages, the P965iQ is something you'll wish you had bought years ago. It takes a lot of stress and strain off your pool's dedicated filtration system, which means it'll last longer. Over time, this can save truckloads of money on repairs you won't have to make.
Intuitive App
One of the best things about the P965iQ is the highly intuitive app that gives you total control over your bot right from your fingertips. If you want to do some spot cleaning (or have a little fun driving your little droid around), there's an in-app remote control.
Polaris P965iQ Sport has Easiest Intuitive App
You can use the on-screen joystick to steer or use your phone as a motion controller by tilting it in the direction you want your cleaner to travel. While the motion controller works well, the joystick method is more responsive and easier to use.
Note: It's even simpler to use than the handheld remote!
You'll receive in-app notifications when the machine leaves the water or if it goes offline for any reason. That way, you can intercept it before it has a chance to get into any mischief. However, because push notifications aren't supported, you'll need to have the app open to see them.
Spacious Debris Canister
The debris canister can hold an incredible amount of leaves, twigs, pebbles, and other debris. It's even exceptional at picking up all the fine silt, sand, and other particulate matter that settles at the bottom of your pool.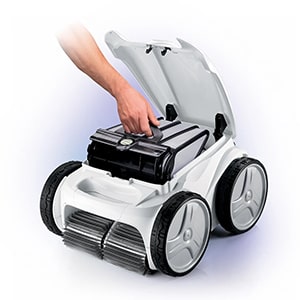 The handy-dandy dirty canister indicator always lets you know when your bot is stuffed to the gills with all the debris it picked up. In fact, this machine is so hard-working you might be shocked at how quickly the canister fills up. In any event, you'll never have to guess when it needs emptying.
Lesser pool-cleaning bots require you to remove the cloth filter and laboriously wash it out by hand. Not the P965iQ. Simply pop the canister open, give it a little shake, and rinse it out with a garden hose. That's fantastic news if you previously used machines with cloth filters and had a lot of trees in your backyard full of acorns, insects, and God knows what else. As you probably know from personal experience, changing a cloth filter under these conditions can get a little nasty.
Exceptional Maneuverability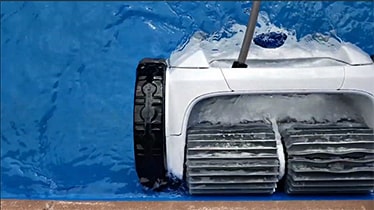 This baby comes with a four-wheel-drive that clambers over virtually any obstacle without getting stuck. The durable rubber treads make for impressive maneuverability as your faithful pool-cleaning robot makes its way from one end of your pool to the other without slipping and sliding all over the place like some inferior models would.
The way this droid cruises around, you'd think it was surveying some distant water-covered planet. It's impressively thorough, and if it misses the occasional spot, you can use the remote control to send it back to take care of it. Another feature that reduces the number of times you'll have to rescue your bot from getting jammed up is the anti-tangle swivel, which minimizes annoying cord entanglements.
Patented Easy Lift Removal System
Once your bot completes its cleaning mission, simply activate the patented easy lift removal system by pushing a button. The bot will come up for air, expelling any water it holds. This makes it easier to remove. It's relatively lightweight, so you won't get a hernia when you take it out of the pool.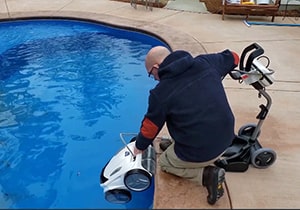 Durable Caddy
The Polaris P965iQ even comes with a durable caddy that makes it so much easier to transport and store. With most other robotic pool cleaners, you need to purchase the caddy separately.
Cons

Unfortunately, a tiny number of users report that their units flip over and end up on their backs once or twice a week. The good news is that this problem doesn't appear to be widespread.
Other buyers were a little dismayed to get what's called an "ER-10" error on their phones. This means that the unit and its electronic brain are no longer talking to each other. Fortunately, this problem can be rectified by a quick visit to a certified Polaris dealer.
How Does the Polaris P965iQ Stack Up to Other Models
At Cleanup Expert, we like to think of ourselves as your own personal product concierge when it comes to robotic pool cleaners. To help do that, let's compare the Polaris P965iQ with a few other models.
We'll start with the Dolphin Premier. It too is an awesome pool-cleaning bot, capable of sucking up relatively large amounts of dirt and debris, so you don't have to. The Dolphin appears to have a slightly better navigational ability and can find your way around your pool in a little less time than the P965iQ seems to take. However, the Polaris can tackle pools up to 60′ long, whereas the Dolphin is only suitable for 50 'pools.
Now, let's compare the P965iQ to the Hayward SharkVac. While the SharkVac costs almost 50% less than the P965iQ, the P965iQ comes with a caddy. With the SharkVac, you'll need to separately pay for one. The Polaris also has more "oomph" than the Hayward, which is to be expected since the Polaris costs more.
We'll do one last comparison: the Polaris F9550 Sport. For custom shaped pools, this model beats the P965iQ hands down. However, the P965iQ tangles less easily than the F9550.
Final Verdict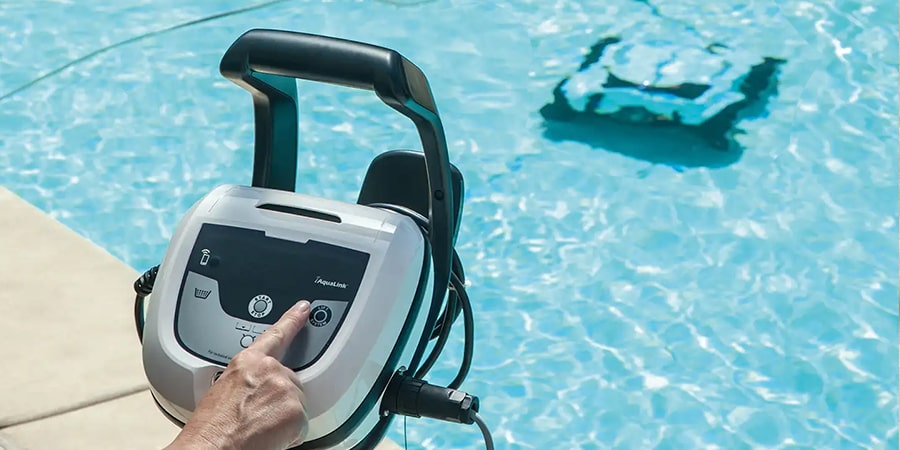 Should You Buy the Polaris P965iQ
With exceptional maneuverability, a patented easy lift removal system, a caddy you don't have to pay extra for, and other terrific features, the Polaris P965iQ is a robotic pool cleaner that'll make cleaning your pool a breeze. With this droid patrolling your pool, you might finally be able to consign your old manual pool cleaning tool to the dustbin of history.
That's why we're wholeheartedly recommending the P965iQ. Once you get a tantalizing glimpse at all this impressive machine can do, you'll never want to go back to cleaning the pool yourself.
To see what other pool bots we recommend, check out our guide.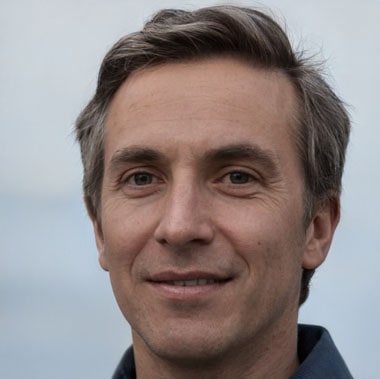 Author
Our pool maintenance expert, Luke Reed, earned his BS in Civil Engineering from Georgia Tech in 1998. Since then, he's worked in a variety of industries, including design and construction of luxury swimming pools.
---