Best Pool Skimmers of 2023: Automatic (Robotic Floating, Basket) And Manual
Having a pool in your backyard can be a GLORIOUS way to go on vacation without traveling—that is, if you're regularly cleaning it. If you need a device to help do this, read our reviews and buying guide of the best automatic (floating, basket, or robotic) pool skimmers.
Then, you'll know exactly which one to buy so the waters of your pool can be crystal-clear and sparkling clean as can be! This way, you can minimize the health risks of dirty swimming pool water.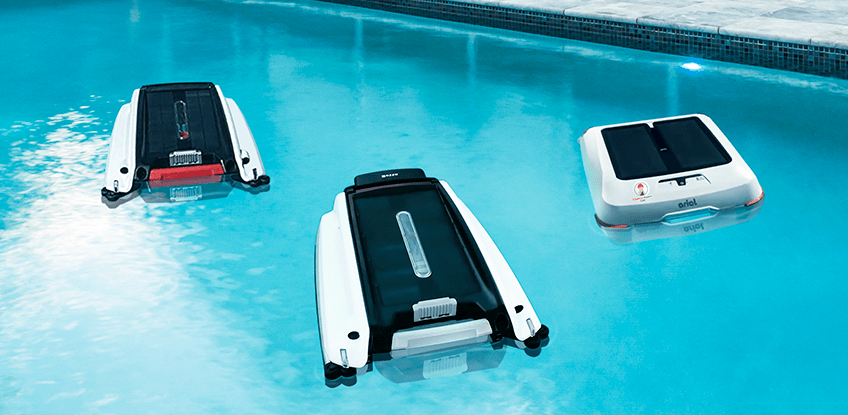 Pool Skimmers make skimming water an effortless task!
A good swim pool skimmer helps you keep all the nasty leaves and debris out of your inground or above ground pool. It makes skimming water an effortless task. With all the unsightly, potentially unhealthy scum gone, your pump will work so much more efficiently.
So, slap that telescoping pole on your skimmer and whip that pool into shape!
Things to Think About When Buying a Skimmer
Here are some criteria you should consider when buying a pool skimmer:
How Good Is It at Capturing Junk
The most important criterion of any pool skimmer is how effective it is at catching floating gunk and debris. After all, that's its primary mission. Find out the particle size the skimmer can pick up. Some models are terrific at picking up larger debris (like leaves). Others can only pick up pieces smaller than one inch.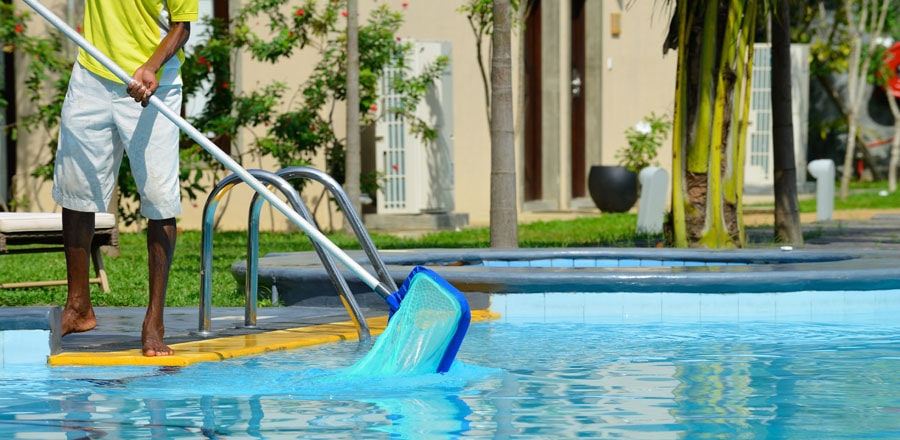 Manual skimming is a quite time consuming option
Is It Compatible with Your Pool
You've got to make sure that the skimmer you're contemplating buying is compatible with your pool type. Otherwise, you'll only end up returning it. Although there are universal skimmers designed to work on all kinds of pools, there are also skimmers exclusively designed for either in-ground or above-ground ones. Some skimmers are designed to only work with specific brands of pools and pumps.
When it comes to skimmers, there's always a trade-off. Large holes allow more water to flow through, providing better suction. Smaller holes catch more floating garbage. Carefully choose a skimmer for your unique needs. If you end up buying a skimmer that's best for larger debris, you can always use a nylon sock if you ever need to capture smaller particles.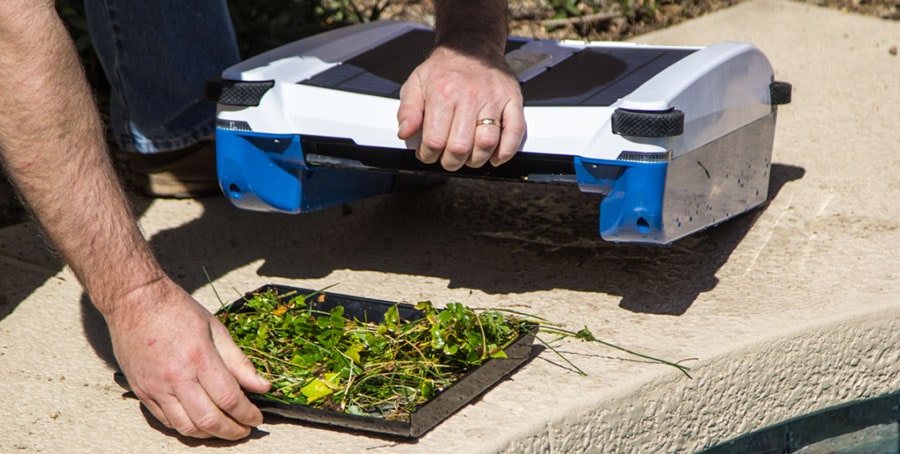 How Difficult Is It to Empty
If your skimmer is as effective as it should be, it's going to fill up with debris fast. With a pool that quickly collects floating junk, it might need to be emptied several times a day. That's why you choose a model with a basket that's easy to dump out. Otherwise, you'll have yet another overly arduous pool maintenance chore on your hands, and you'll soon regret your purchase. Cleaning needs to be easy, too, so you can extend the life of your gizmo by keeping it maintained.
How Durable Is It
Try to find a skimmer manufactured from premium materials. It should have built-in UV protection, so it can withstand the relentless rays of the summer sun. A well-made skimmer will last for at least several seasons.
More
Best Pool Skimmers of 2023 – Ratings & Reviews
We select, test, review and suggest the best products. We may earn a commission, if you buy something through our links.
---
---
---
---
---
---
---
---
More About Pool Skimmers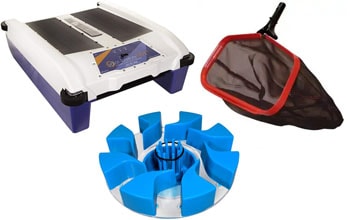 A skimmer's primary purpose is to remove all the nasty debris from your pool. That way, you can take a nice refreshing dip without worrying about getting out of the water covered with slimy leaves, dead grasshoppers, and God knows what else.
More antiquated pools have concrete skimmers built right in them. Others are designed to hang on the side.
Newer types include floating automatic or robotic skimmers that work independently from the pool's main filtration system.
Basically, there are three kinds:
Manual
Automatic
Self-Propelled
Manual Skimmers
Manual skimmers are the most inexpensive type because they're just fine mesh netting mounted on telescoping poles.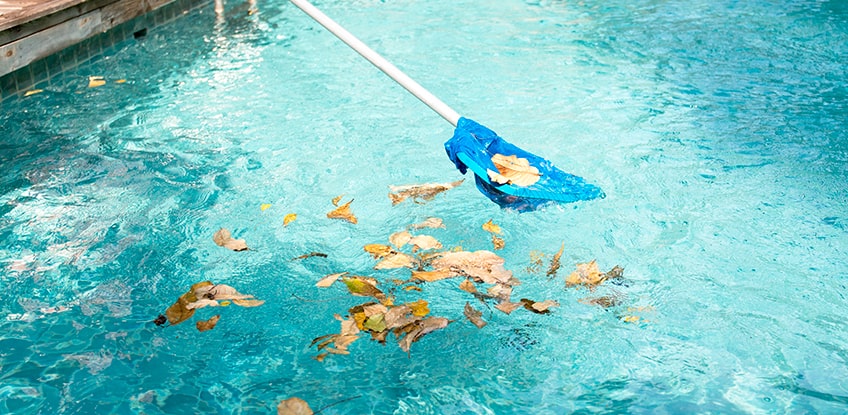 Manual Skimmers — just for large debris
You can't get more low-tech than that!
They're only suitable for capturing large debris such as leaves.
Automatic Skimmers
If even the thought of skimming your pool by hand exhausts you, it's time to part with a little bit of your hard-earned money and buy an automatic pool skimmer.
An automatic pool skimmer (as its name might suggest) is a device that AUTOMATICALLY sucks up all the garbage floating around your pool. It's designed to filter out whatever is in the upper 1/3 inch of your pool water.
Some automatic skimmers work all by their lonesome–solitary sentinels prowling the pool for intruding impurities.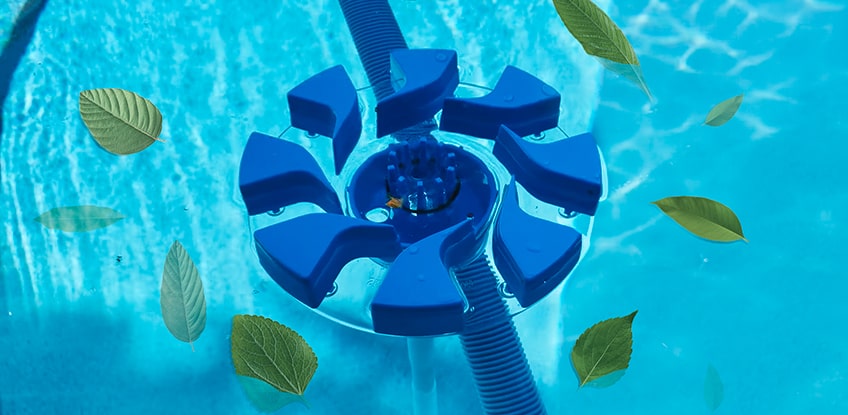 SkimmerMotion creates a whirlpool that sucks in debris
Others team up to get rid of aqueous garbage with bottom-feeding cleaners, whether they be suction side devices or pressure side machines.
An automatic skimmer is a fantastic way to reduce the time you spend on pool maintenance. This gives you more time to enjoy the delights of the summer.
If you want to keep your pool water as clean as possible, you should have more than one automatic skimmer.
A good rule of thumb is there should be one skimmer for every 500 square feet of pool surface. That way, you can make sure your pool always stays clean.
Automatic skimmers work best when strategically placed downwind. Then, the breeze can push the floating litter right into the maw of the unit.
Suction Vs. Return Jet Types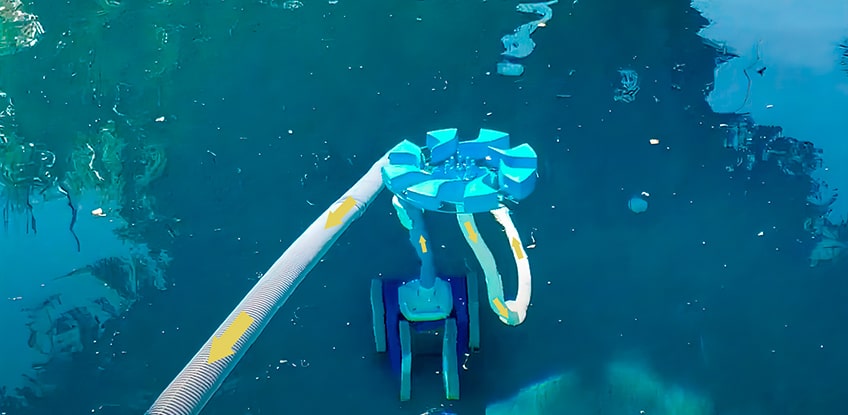 Automatic Pool Skimmers Connect to Your Pool's Output Jet
These machines generate a powerful vortex that captures floating surface junk and sends it directly to the pool's dedicated filtration system. They're MUCH better at getting rid of swirling surface debris than skimmers that stay in one place.
Then, there's the return jet style of skimmers. Because they're powered by water returning to the pool, they put ZERO strain on your pool's pump, preventing premature burnout.
Self-Propelled
Self-propelled pool skimmers are floating devices that use an onboard energy source to effortlessly glide along the surface. Along the way, they pick up unsightly floating garbage and deposit it into a collection canister.
These units aren't connected to your filter or pump, so they don't put any strain on either of them.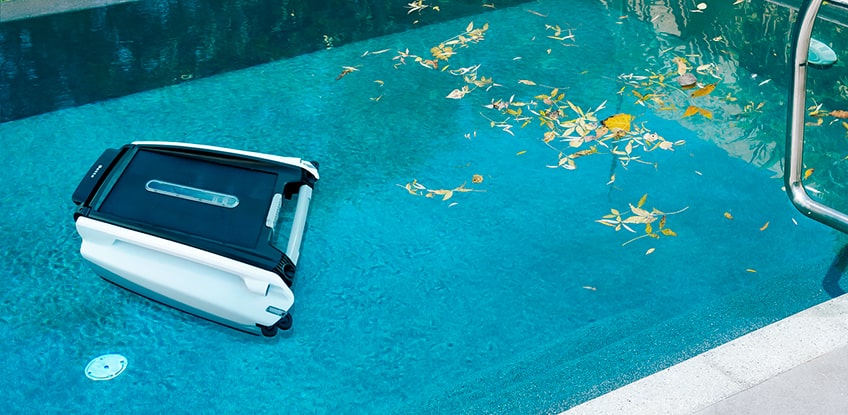 Most self-propelled skimmers use solar energy
Most of them use solar energy as their power source. They're way more expensive than other types of skimmers, but you'll save money on electricity in the long run.
Battery corrosion can be a HUGE problem in these skimmers because water has a nasty habit of getting into the compartment. Another problem is the blistering UV rays of the sun can cause the plastic in the propellers to degrade over time.
Then, your poor mechanical cleaner won't be able to carry out its mission anymore.
Cleaning the Skimmer Basket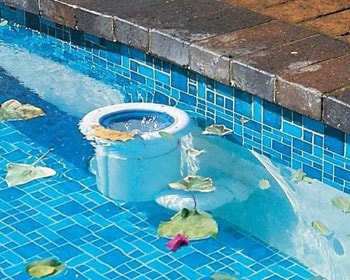 It's crucial that you regularly clean skimmers that are connected to your pool's pump. If the debris gathered by the skimmer is left to accumulate, it can strain the pump, potentially causing it to burn out.
That's why, during the summer, the basket should be cleaned out every single day. If storms have recently ravaged your area, you'll want to check it more frequently.
You can clean your pool skimmer by taking the cover off, pulling the basket out, and tossing whatever is in the basket into a nearby garbage can. If the basket looks grungy, give it a good spraying with a hose.
Some people say it's okay to drop chlorine tablets right into the skimmer basket. This isn't the best idea because the high chemical content can damage the unit.
However, you can put a couple of tennis balls in the basket to absorb floating oils, including sunscreen and makeup residue. Replace the tennis balls when they start to look worn out.
Why It's Important to Skim Your Pool
So much detritus can fall into your pool, including spiders, ants, bark, twigs, and leaves. Swimming with all this junk floating around is not only unpleasant but can be a health hazard. Aqueous debris will eventually sink to the bottom. This gives it time to decompose and pollute your formerly pristine pool water. Decomposed materials become a food source for bacteria and other pathogens, turning your watery paradise into a cesspool.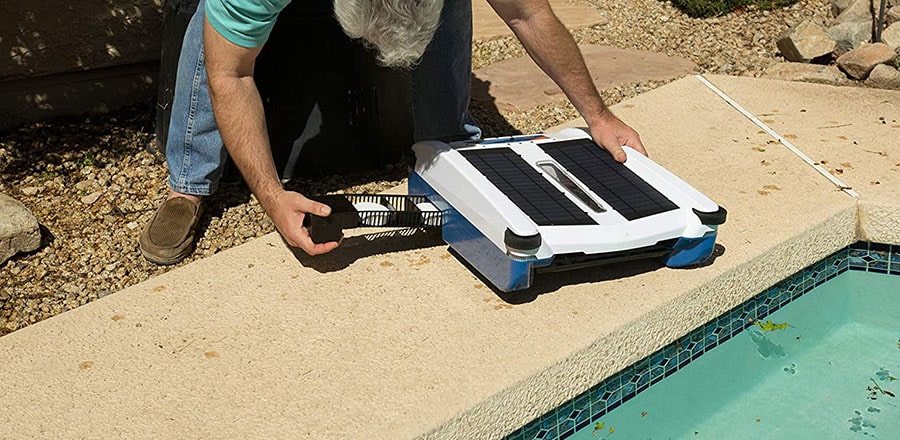 Pool skimmers could also help in adding chlorine to the pool
This can adversely affect the health of family and friends. However, the health of human beings isn't the only thing negatively affected by a failure to skim impurities from your backyard swimming hole. Gunk that gets caught in your pool's dedicated filtration system can cause significant wear and tear on equipment, and its performance could be severely compromised.
Although chlorine certainly plays a role, skimming is the first line of defense in maintaining the delicate ecosystem of your pool by keeping contaminants out. That's why you need to skim the pool daily if you can swing it. If you don't have a machine that does it for you, you must do it manually (which is a pain).
Keeping Bugs Out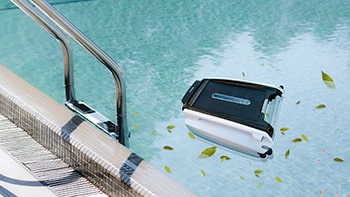 By diligently keeping organic material out of your pool by skimming manually or using an automatic device, you'll cut down on the number of pesky insects who end up as tiny floating corpses. That's because nothing attracts bugs like drifting leaves, twigs, and seeds. If there's nothing for them to snack on in the water, they won't stick around.
Another way of cutting down on the number of winged pests that end up in your pool water is by keeping plant beds at least several feet away. This includes overhanging trees. The farther away vegetation is, the fewer bugs you'll need to fish out with your skimmer.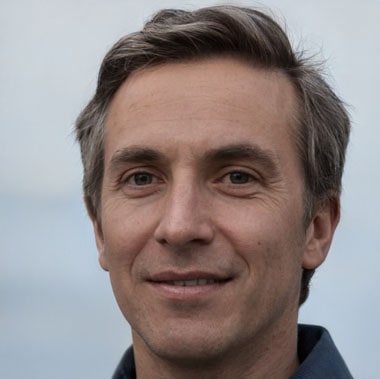 Author
Our pool maintenance expert, Luke Reed, earned his BS in Civil Engineering from Georgia Tech in 1998. Since then, he's worked in a variety of industries, including design and construction of luxury swimming pools.
Pool Maintenance Tips & Tricks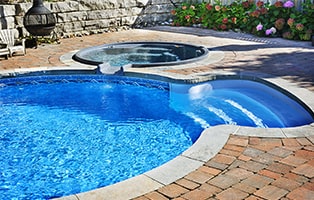 With all the different types of swimming pools available, such as in-ground and above-ground, it can be difficult to decide which one to get. Our guide including pros and cons can help you make that choice.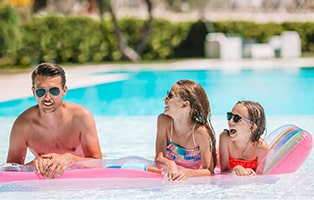 Germs and bacteria can cause life-threatening illnesses in a swimming pool. Find out what the dangers are and what you can do about them by reading our article.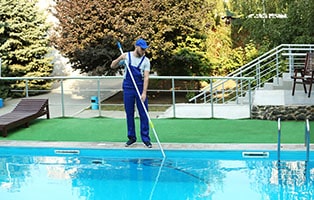 Dreaming of entrepreneurial success? Check out our guide on how to start a pool cleaning business. You'll find everything you need to know to set one up.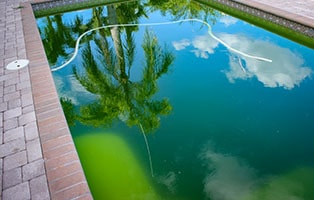 Is your swimming pool too murky to swim in? In our informative article, you'll discover the causes of a cloudy pool and how to fix the problem.