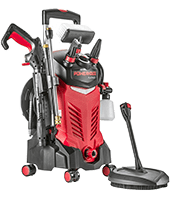 Find out why The Powerhouse Platinum Electric Pressure Washer Is The Perfect Pick For Your Home In Our Cleanup Expert 2023 Review.
We select, test, review and suggest the best products. We may earn a commission, if you buy something through our links.
The Powerhouse Platinum has been steadily winning the hearts of its owners since the model first hit the market in 2019. With an impressive maximum rated PSI of 3000 flowing at a rate of 2.2 GPM, this machine is mean enough to clean anything you need. It also comes equipped with an array of accessories, providing you with enough tools in your arsenal to tackle any task around your home.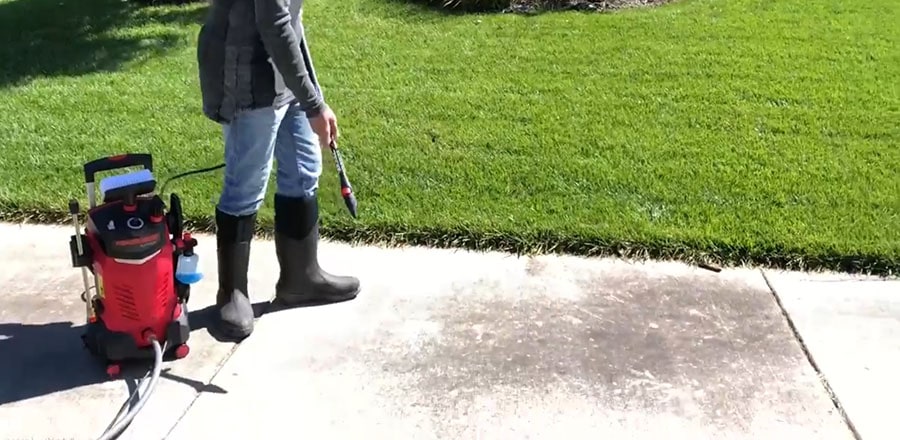 Powerhouse Platinum offers an impressive power of 3000 PSI
Founded in 2013, Powerhouse International is a relative newcomer in the nascent market of electric pressure washers. Yet in this short time, they've managed to establish a loyal customer base thanks to a track record of delivering quality products and the service to back them, and it doesn't hurt that they're a small family-operated American business either.
So aside from the impressive power on offer, what makes the Powerhouse Platinum so special? Let's break down everything, from the great, to the not-so-great, and find out.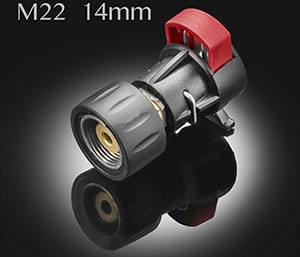 Key Features
Powerful 3000 PSI Of Pressure, Flowing At A Rate Of 2.2 GPM
Lengthy 30 FT High-Pressure Hose Provides The Reach You Need
Includes Both A Proprietary And Universal Spray Gun For Increased Compatibility
Features An M22 14mm Adaptor, A Patio Surface Cleaner, And Even A Soap Foam Sprayer
What's Included
Out of the box, your Powerhouse Platinum comes loaded with an array of accessories for tackling specific cleaning jobs, as well as basic tools for essential maintenance and operation. Your complete package includes the following:
The Powerhouse Platinum Edition Electric Pressure Washer
Cart With 4 Locking Caster Wheels
3-Piece Trigger Gun Set

5 Quick-Connect Tips
Spinning Patio Cleaner
Soap Foam Sprayer
M22 14mm Adaptor
2 Nozzles
Soft Brush
Wrench
Manual
Spare O-Rings
What Makes The Powerhouse Platinum Edition So Special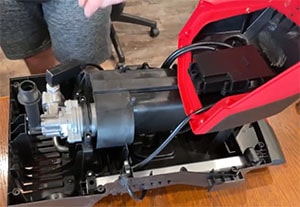 With a maximum stated rated PSI of 3000, this machine boasts having all the power you need to handle the majority of home cleaning projects. While not representative of consistent real time performance, there's no denying that the Platinum manages to deliver remarkable cleaning performance, and the array of included accessories help ensure there's not a project you can't handle.
The power actually delivered by the Powerhouse Platinum is nothing to scoff at, managing to compete with base-level gas-powered pressure washers easily. The included scrub brush and foam sprayer are there to help you tackle the tough jobs when the moments arise, and the array of tips ensure you have the right tool for any job.
The team at Powerhouse International really thought of everything a person may need when it comes to domestic pressure washing when developing this model and assembling this package. Accessories like the spinning patio surface cleaner, while uncommon, quickly become a blessing when the right time for the tool arises.
The Platinum features a telescoping handle for extra maneuverability, minimizing the vertical footprint of the unit and making it easier to move. The included options for both proprietary and universal stainless steel lances is quite welcome as well, with the proprietary offering its own innovations, and the universal being compatible with the accessories you already own.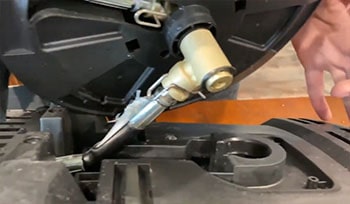 The included onboard storage is another welcome addition, offering an all-in-one solution for keeping all of your accessories together. There are attachable side-hooks for both the power cord and the spray gun, as well as slots for the tips, nozzles, and brush. There is a quick-disconnect latch located between the output hose and wand, resulting in hassle-free disassembly and storing.
The generous 30 ft. flexible hose is certainly welcome, and provides all the length you need for pretty much any basic domestic cleaning project. A stiff hose can be one of the more frustrating parts of pressure washing, so having that extra dexterity available is massively helpful in the moment. Not only does this help improve cleaning performance, but it also is easy to wind and store as well.
What Customers Like

The biggest things people love about the Powerhouse Platinum are the power provided and array of accessories on offer. Most users rave about the performance delivered and often compare it to older gas models, while noting this machine comes in at nearly half the size and is twice as quiet. There is also plenty of praise aimed at the accessories, with people really appreciating how much value was packed into their purchase and how affordable it all was.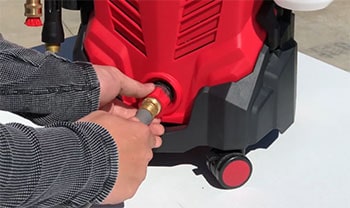 There's plenty said about the ease-of-assembly and use as well, with many appreciating how easy the machine is to get up and running. People enjoy safety features such as the total stop system, which can not only prevent injury, but conserve water and energy as well.
There is also much to be said about the customer service as well. As a small, family-owned American company, they pride themselves in the service and support they provide for their products, and people definitely appreciate it. Their support is readily available and able to assist you through any issues you may have.
What Customers Dislike

As with any product, there can be occasional issues with quality control. Some users have had issues with units failing after minimal use, but note that customer service was able to assist them, so long as they were still under warranty.
There are several users that note the device, while powerful, is not nearly as powerful as advertised. People have given examples of performance not nearly matching that of similarly rated gas-powered machines.
Is The Powerhouse Platinum Right For My Home
The Powerhouse International 3000 PSI Platinum Edition 2023 Model is a worthy successor to the previous iteration, offering several key design improvements that addressed user complaints and tackled problems they hadn't even considered. There's a tool readily available for pretty much any task you can think of, with the power needed to deliver the performance to get the job done.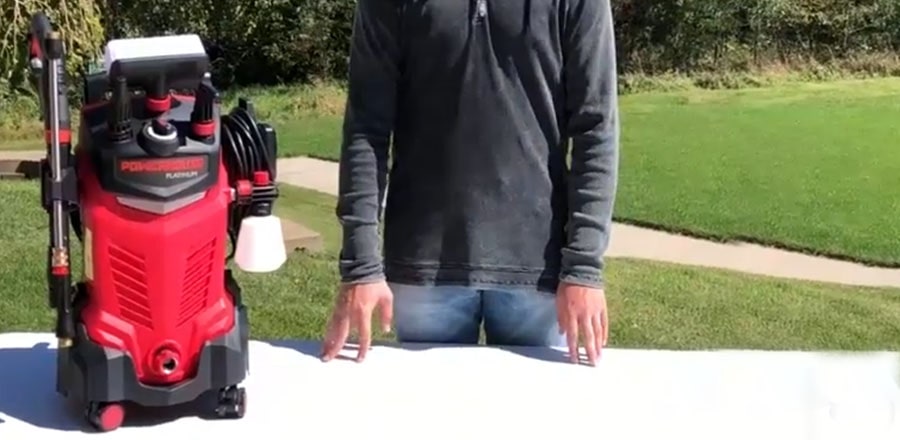 Powerhouse Platinum is a worthwhile investment
So, is the Powerhouse Platinum the right option for you and your home? While we can't make any final purchasing decision for you, we can definitely recommend it as a worthwhile investment for easing your cleaning. To compare this model against other premium electric pressure washers, you can read more reviews in our comprehensive market breakdown.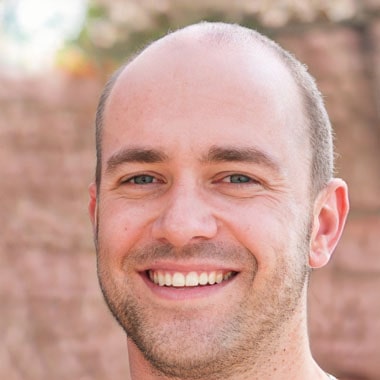 Author
Alex owns a home improvement and restoration company in Vancouver. He obtained his Bachelor's degree in Construction Management from Saskatchewan Polytechnic and is a NARI Certified Remodeler. His team does a wide range of home restoration products, both interior and exterior.
---
Pressure Washer Tips & Tricks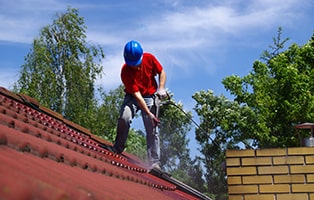 The leaves are starting to fall, and you may be thinking about power washing your gutters. Why? It's the perfect time of year to maintain those dirty drainage systems. The cool weather brings out dirt build-up, which can cause more problems.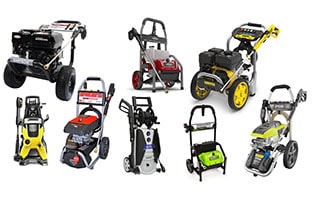 When it comes to cleaning grungy patio furniture, dirt-encrusted siding, and oily driveways, power washers are an indispensable tool. Read our article to find out which companies make the best ones.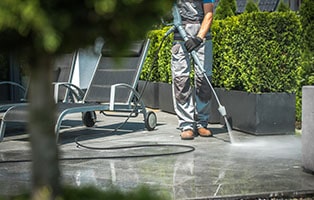 A pressure washer is a way to clean your patio that doesn't involve lots of strenuous scrubbing. Read about the 7 steps you'll need to follow if you want your patio cleaning to be a smash success.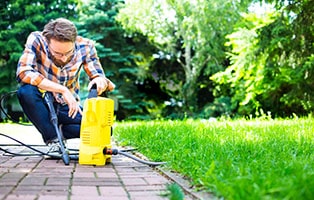 If your pressure washer is getting hot too frequently, this could be a sign that there's either something wrong with it, or you're doing something wrong. Read our article to diagnose these problems.