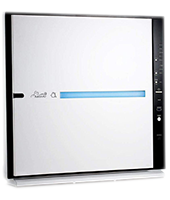 The RabbitAir MinusA2 air purifier is one of the finest models of 2023, boasting advanced HEPA filtration and ultra quiet operation. Find out more about this amazing machine in our comprehensive review!
We select, test, review and suggest the best products. We may earn a commission, if you buy something through our links.
RabbitAir was founded in 2004 with a simple mission to offer practical, innovative, and stylish products to improve air quality – and that mission has certainly been accomplished with their latest offering, the MinusA2 air purifier. The MinusA2 offers unrivaled performance with gorgeous design, delivering an exceptional machine well worth the investment.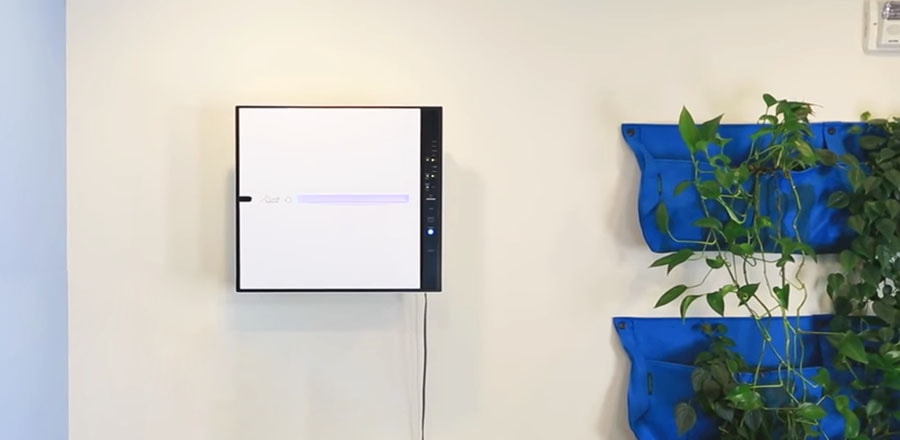 The MinusA2 offers unrivaled performance with gorgeous design
Eschewing the traditional aesthetics of air purifiers, which were often bulky appliances that resembled air conditioners, RabbitAir manages to cram impressive functionality into a sleek machine that can easily mount on a wall or portably rest on your desk or floor. The MinusA2's advanced six-stage HEPA filtration delivers unparalleled performance in removing bacteria, mold, allergens, toxins, and odors from the air.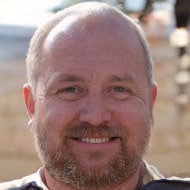 To see how the RabbitAir MinusA2 stacks up against the competition, be sure to check out the rest of our air purifier reviews. For now, let's break down exactly what makes the MinusA2 so special and why it may be the perfect purifier for your home or office.
Main Features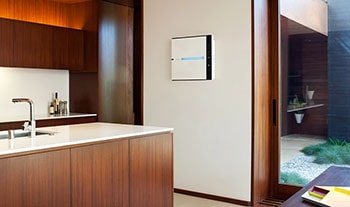 Advanced six-stage filtration;
Designed to be portable or wall-mounted;
Proprietary HEPA filter prevents microbial growth and other buildups;
Offers four unique filters for various purposes;
Front panel can be customized based on your taste;
Great for spaces up to 700 square feet;
Runs ultra-quiet when in use;
Six-Stage Filtration
The RabbitAir MinusA2 boasts impressive six-stage filtration and can filter allergens and other particles with unrivaled efficiency.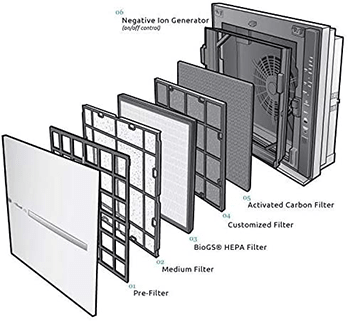 The first pre-stage filter is designed to trap and reduce larger particles such as hair, pollen, and dust mites. The medium filter tackles airborne particulates larger than 1 micron in size, including mold, dust, and dander. Unlike traditional HEPA filters, RabbitAir's proprietary BioGS HEPA filter features a unique design that prevents the growth and proliferation of bacteria, viruses, and mold.
The fourth stage of filtration can be customized to meet your needs, with the choice between filters designed for specific uses such as germ defense, toxin absorption, odor removal, and pet allergen containment. The activated carbon charcoal filter is designed to filter out chemicals and common household odors, such as smoke. The final stage of filtration is a negative ion generator, which better traps particles and weighs them down.
Gorgeous Modern Aesthetics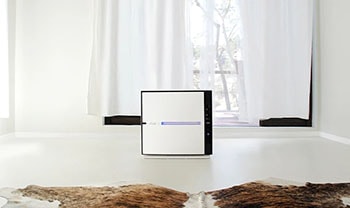 The MinusA2 boasts a gorgeous modern aesthetic, resembling something inspired by Apple rather than traditional air purifiers. It comes in both black and white, depending on your preferences. The unit's front panel can be replaced and customized based on your preferences, with RabbitAir delivering a rotating offering of 9 unique designs.
The unit is 19.25 inches tall, 21.4 inches wide, and 7 inches thick. It weighs just under 20 pounds, which can be attributed to all the technology crammed into this little machine and its liberal use of premium materials. It has been designed to be easily wall mounted, but also looks great on its own.
Ultra-Quiet Operation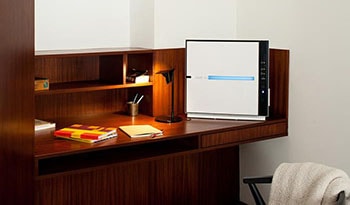 This unit is impressively quiet even when operating on high, mostly thanks to its inclusion of a brushless motor. The lowest fan setting produces about ~25 dB on average and only gets as loud as slightly over ~50 dB when run on the highest setting, which is about as loud as a refrigerator cycle.
This ultra-quiet operation allows the MinusA2 to seamlessly blend into your home, running so quiet you may even forget it's there. This also makes it an excellent option for an office or bedroom, as it won't disturb your conversations or wake you.
Smart Adaptability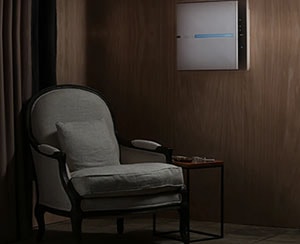 This machine features carefully crafted intelligent design and sensors that adapt to its surroundings. Their highly sensitive odor and particle sensors detect the amount of pollutants in the air, and the unit adjusts its fan speed accordingly to ensure you have the best air quality possible at all times. Once the sensors detect a reduction in pollutants, the MinusA2 returns to regular operation.
It also features a unique light sensor designed to reduce energy consumption and energy at night. When the sensor detects the room has darkened, it switches to a low-power, dimmed-lighting sleep mode. When the sun rises, or light is detected again, the machine resumes regularly running.
CADR Ratings
RabbitAir has always been known and respected for its commitment to providing premium air quality, and the MinusA2 proudly continues that tradition. It features a CADR rating of 166 for smoke, 173 for dust, and 171 for pollen. It features an airflow rate of 58 to as much as 218 CFM and can filter an 800 square foot room twice per hour when set on high and a 350 square foot room up to four times.
What Do People Love

There are several reasons people like the RabbitAir MinusA2, chief among them being its impressive cleaning capability, gorgeous modern design, and ultra-quiet operation. People love how well the machine tackles odors and allergens, leaving the air in their home fresh and lighter.
Users love the customization options offered by RabbitAir with unique panel options for any taste or style, although plenty of people also love the machine's core aesthetic. People also love the opportunity to wall mount their unit, which is uncommon among consumer-grade air purifiers.
Another major point people enjoy is how quiet the machine is when operating. It's easy to forget it's there unless it's handling heavier tasks, and even then, it's no louder than most basic appliances in your home.
What Do People Dislike

As much as people enjoy the MinusA2, nothing is perfect. Some users bought this specific unit to deal with another person's smoking (neighbor, coworker), but the units aren't the most effective beyond that 700 square foot guideline.
There are reports of problems using the included app, specifically with people having problems getting their settings to save correctly. As the BioGS filters are proprietary, you can only purchase them through RabbitAir, and they aren't cheap. Also, while their support is responsive, there are issues with users having their problems addressed properly.
Is The RabbitAir MinusA2 The Right Air Purifier For Me
The RabbitAir MinusA2 is an exceptional air purifier for almost any home or office. Its sleek design and advanced filtration allow it to seamlessly blend into your environment while providing impressive cleaning capacity. The custom panels are a great addition, even if they're not for everyone, adding a bit of flair and a personalized touch to your purifier.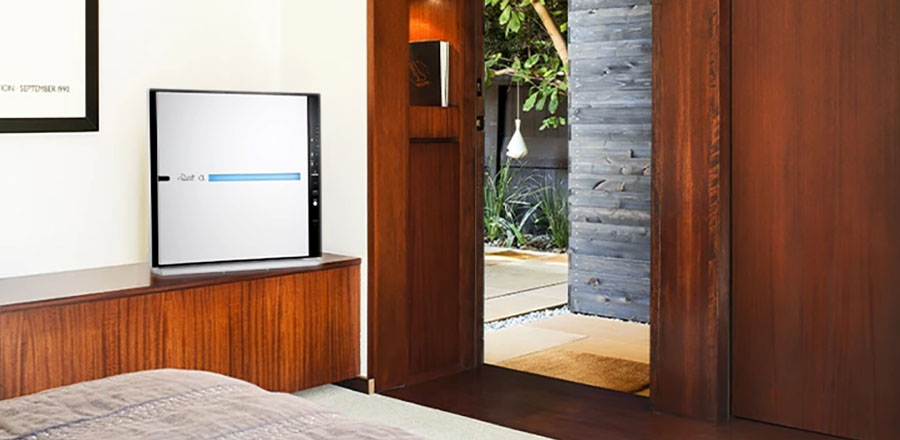 The MinusA2 is more than capable of readily handling the air in most areas
While users looking to deal with heavy smoking may want to opt for an industrial-grade unit, this machine is more than capable of readily handling the air in most areas. Despite this, this is a remarkable machine that's well worth the investment in protecting your home and health.
Research indicates that an indoor air purifier is one of the best ways to reduce airborne allergens and other pollutants in your home. An investment today in the RabbitAir MinusA2 is an investment in a happier and healthier future for you and your family.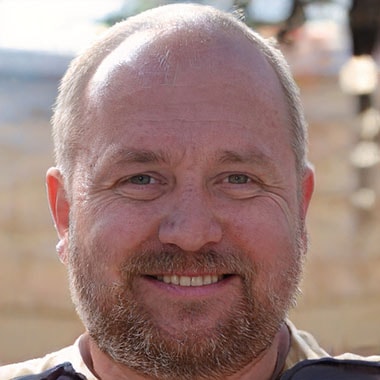 Author
Philip Owens. a respected air pollution expert, discovered his love of science at the young age of 8 during a class field trip to
COSI
. The demonstrations he saw that day ignited a passion and set him on the path of using science to help solve everyday problems.
---
Air Purifier Tips & Tricks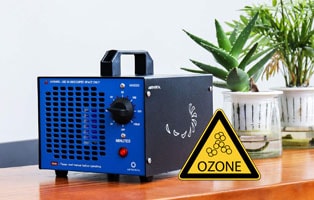 Our informative article will tell you the pros and cons of ozone air purifiers. Read it so you don't waste your money!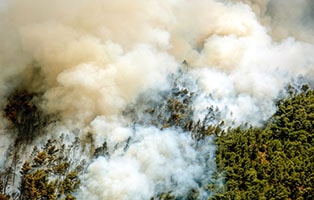 Suffering from the toxic effects of wildfire smoke? Read our article, and you'll find eight ways to protect you and your loved ones so that you stay safe and healthy.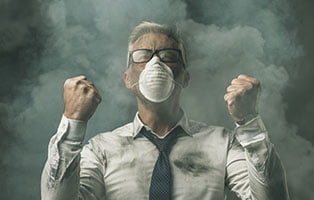 Indoor air quality can vary greatly based on geography and lifestyle. Identifying pollutants is the first step to healthy air. Learn how to test the air quality in your home with our ultimate guide.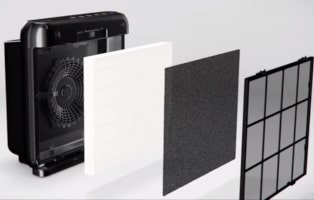 An air purifier removes contaminants from the air to improve interior air quality. But do they really work? What can they remove and how? We'll dive into some FAQ about air purifiers and how they can benefit your health.