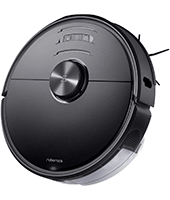 The Roborock S6 MaxV is one of the premier robot vacuum cleaner/mopping combos of 2023. Read our review to learn why!
We select, test, review and suggest the best products. We may earn a commission, if you buy something through our links.
As fast, as it is intelligent, the Roborock S6 MaxV is one of the premier robotic vacuum cleaners on the market today. It efficiently targets dirt, but it is smart enough to identify and avoid obstacles. The Roborock S6 MaxV, with its state-of-the-art AI and redesigned tech, offers one of the best vacuuming and mopping tools you can buy.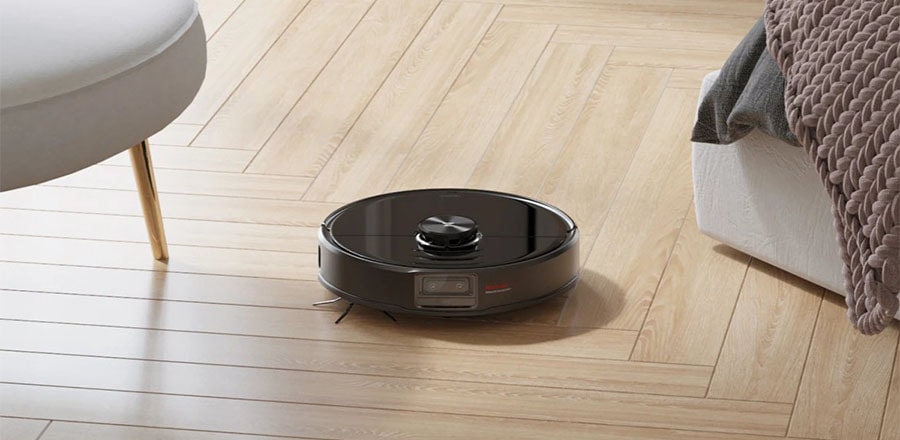 Roborock S6 MaxV is the state of the art hybrid robot vacuum.
The S6 MaxV earns its reputation with game-changing features such as the ability to identify and ignore dog poop – something which has plagued pet owners with robotic vacuums for years. Offering a host of top-notch features, such as 25% more suction power compared to its predecessor, a bigger tank, and a pair of front cameras, the Roborock S6 MaxV is ready to make your daily cleaning chores a breeze.
Main Features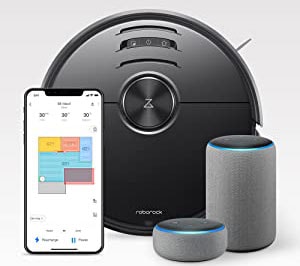 Twin cameras and Reactive AI identify obstacles.
2500 Pa suction for deep cleaning.
LiDAR navigation and automatic room recognition.
Multi-level mapping.
Voice control with Amazon Alexa.
297 ml water tank with water flow control.
Programmable no-go and no-mop zones.
Recognizes invisible barriers.
180-minute runtime.
Reactive AI for Obstacle Recognition
Roborock S6 MaxV comes with advanced Reactive AI for obstacle recognition. Coupled with the twin cameras that function like a pair of human eyes, the machine clicks images at 30 fps. It processes them onboard to recognize common household obstacles such as shoes, keychains, lighters, mobile phone cables, etc.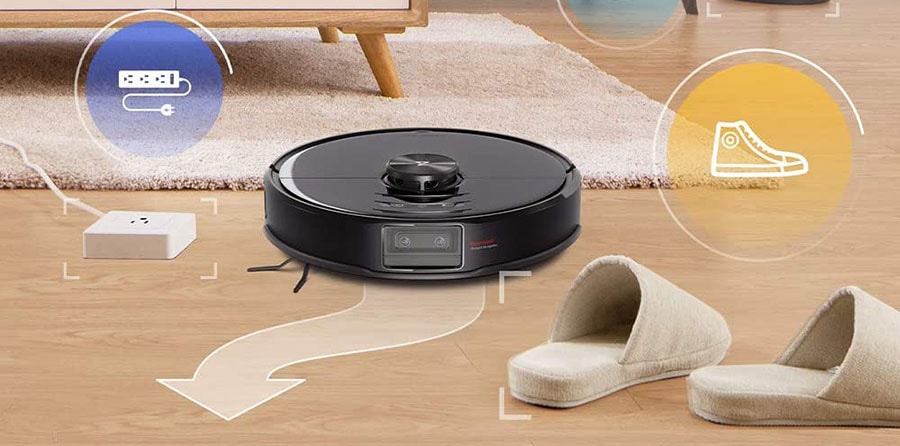 This new AI allows the S6 to recognize obstacles as small as two by one inch, including the sought after ability to identify and avoid dog poop. Even better, you don't have to worry that detailed information about your home is being stored on a server somewhere, as all images are immediately deleted after processing on the Roborock S6 MaxV.
LiDAR Navigation and Mapping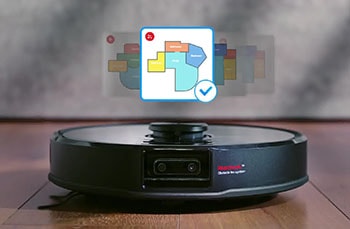 The Roborock S6 MaxV comes with precision LiDAR navigation that allows the Robovac to plan an efficient route for cleaning. The machine uses a Z-shaped routing for efficient coverage. This technology allows the robot to create accurate models of the house, including a color-coded map categorizing your different rooms, accessible from the app. If you are unhappy with your map, you can make edits manually, and the robot will automatically learn it.
The S6 MaxV also allows creating no-go and no-mop zones that the machine will go out of its way to avoid. This feature really comes in handy for those with multi-level homes. Instead of having to either delete the map each time or get a separate vacuum for each floor, the Roborock S6 MaxV can store and use up to four different maps interchangeably.
The mapping system also comes with a pin-and-go feature. It allows you to select a specific mopping or vacuuming location by merely tapping on the map. Once you pin a spot, the Roborock S6 MaxV will head there and start cleaning.
Mopping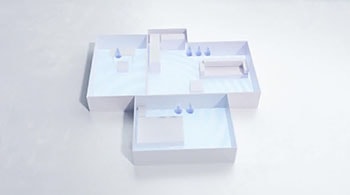 Roborock suggests that before mopping, you vacuum a couple times to prevent excess buildup on the mop. The mopping mode becomes active by filling the large 297 ml water tank and attaching the mop cloth to the bracket. The S6 MaxV can be programmed to use different water flow levels for different rooms. It also allows scheduled mopping.
It is, however, not preprogrammed to avoid carpets while mopping. To overcome this, you can set no-mop zones right from the app. Setting the no-mop zone is as simple as drawing a square over the carpeted area or room on the map. The robot vac will identify the no-mop region and avoid it.
What Do Customers Like

Most of the people who used the Roborock S6 MaxV have reported that they liked the mapping feature of the robot vac. The mapping feature of the vac is pretty accurate, but it does require some adjustments to make the map more user-friendly.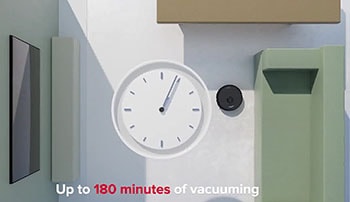 Another feature of the S6 MaxV that attracted positive feedback from users is the long battery life, which allows it to complete its cleaning efficiently. However, in case the battery runs low, the robot can quickly find its way back to the charging dock. Once it acquires enough charge to complete the cleaning, it makes it way back to the spot where it left and completes the task.
Users have also reported that Roborock S6 MaxV is very quiet, and it can work during the night without waking people up. Many also appreciate love the added mopping capabilities, as well as the clearly defined no-mop zones.
Some owners highly appreciated the Robo vac's ability to identify and avoid obstacles. They felt the combination of Reactive AI and twin cameras was cleary superior to older machines.
What Don't Customers Like

Several users have reported that the Robo vac often fails to identify obstacles accurately, but it avoids them anyway. However, they did say that the S6 MaxV learns over time and gets better at identifying objects correctly. A few customers complained about the main brush errors, even though there was nothing that prevented the brush from spinning. A couple of users reported that the device comes with reflective cliff sensors that are not effective in identifying black rugs. There has been some serious progress in Some even said that the map-building feature is a bit cumbersome and requires some time to get accustomed to.
Is the Roborock S6 MaxV Right for Me
The Roborock S6 MaxV is not designed to replace deep manual cleaning. It is more of a maintenance cleaner robotic vac. That said, if you want to reduce the frequency of deep manual cleaning, the S6 MaxV is an excellent choice. If you have pets at home, this is even more true, as pet hair seems to accumulate faster than it can be cleaned. But rest assured the powerful suction of the S6 MaxV will leave your house clean.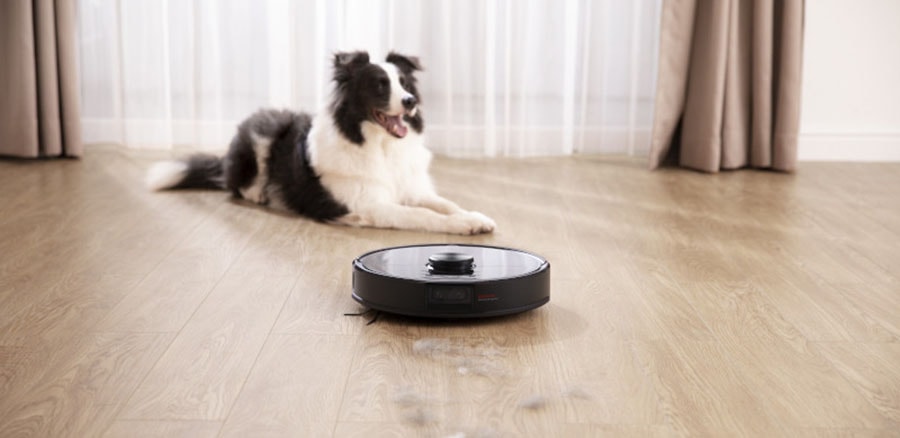 Powerful suction is very handy for the pet owners
The S6 MaxV offers a quantum leap over the previous Roborock S6 or S5. There are many other options out there if you're looking for something a bit different, you can browse around here for more robotic vacuums, or browse around here for more robotic mops.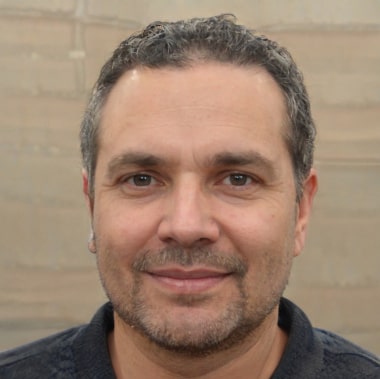 Author
Stephen A. Hancock received his M.S. in Mechanical Engineering (Robotics Track) from University of Utah in 2004. Since then, he's contributed to numerous articles and has been a consultant for many technical publications and websites.
---
Robot Tips & Tricks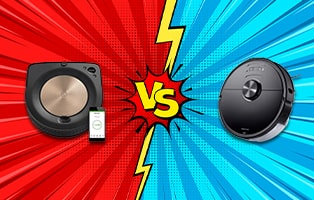 If you want to know which company wins the "Roomba vs. Roborock" battle, check out our article. You'll learn what makes each model exceptional, and things you'll need to know before buying.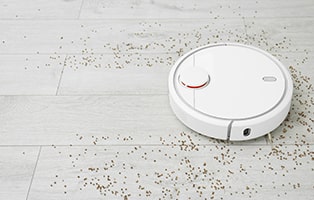 Robotic vacuum navigation systems include sensor mapping, camera mapping, gyroscopes, LiDAR, and SLAM. Read all about this technology in our informative article.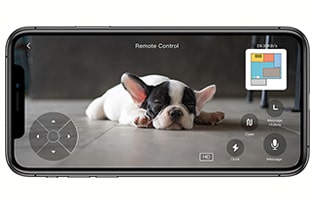 If you're worried that your robot vacuum is spying on you, you're not alone. Read our information-packed article to find out if it is, and what you can do about it.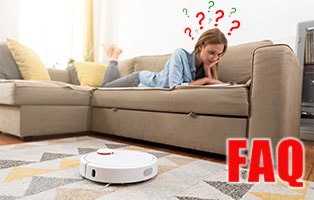 Robot Vacuum Cleaners are evolving at a rapid pace and have indeed become the new necessity for any modern household. Here's a breakdown on some of the most frequently asked questions about these devices