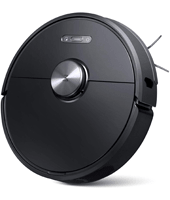 Is the Roborock S6 robot vacuum & mop a wise upgrade from the Roborock S5? Read our review and decide for yourself.
We select, test, review and suggest the best products. We may earn a commission, if you buy something through our links.
If there are any robot vacuums that can give Roombas a run for their money, it's the Roborock S6. This upgrade from the popular Roborock S5 works as both a vacuum and mop, with several improvements in smart tech and performance. Aesthetically, it's still the same barebones white, black, or rose gold and nearly the same dimensions.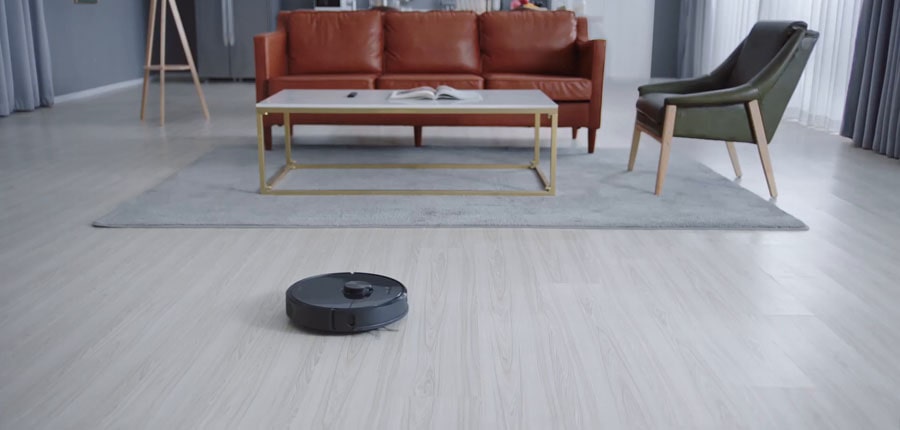 The mopping function is only mildly improved over the S5, but for the price and the excellent vacuum performance, it's certainly a contender for becoming your next automated cleaning machine. Tech lovers will rejoice at the smart navigation and improved mapping features.
Of course, like all robot mops and vacuums, the S6 is designed to be a maintenance cleaner between heavy duty manual cleaning. This is especially true of the mopping function. It's basically like a spray mop. So don't expect it to remove months' worth of sticky spills and scuff marks.
Let's take a closer look-see.
What's in the box
Inside the shiny new box, you'll find:
Roborock S6 vacuum/mop
charging dock with power cord
plastic waterproof base
140 mL water tank
5 disposable mop cloths
2 reusable mop cloths
extra HEPA-style filters and water filters
brush cleaning tool (tucked into the machine itself)
user manual
The Roborock S6 comes with a 1-year manufacturer's warranty. It runs up to 3 hours on quiet mode (vacuuming) while a typical mopping cycle lasts from 45 – 60 minutes.
How has the S6 improved since the S5?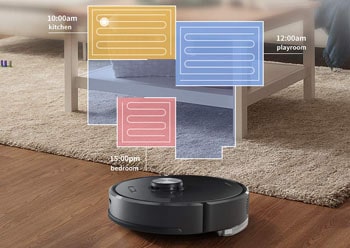 Runtime is 30 minutes longer than the S5 (despite both having the same battery) for a few reasons. The quieter, more efficient motor and navigation programming ensures better use of battery life.
Improved mapping algorithms lead to a 20% quicker cleaning time. Rather than a set program of cleaning in straight lines, it will map out the area and determine a battle plan that leads to fewer turns that eat up battery life. Owners with little to no carpet will experience longer battery life, since carpet boost and max modes will consume more battery charge.
One tech improvement that seasoned robot vac owners will notice is that the S6 can support 5G WiFi, whereas most vacs can only use 2G. You can also operate the S6 via a dedicated Roborock app rather than the Mi Home app, which may be less confusing to use.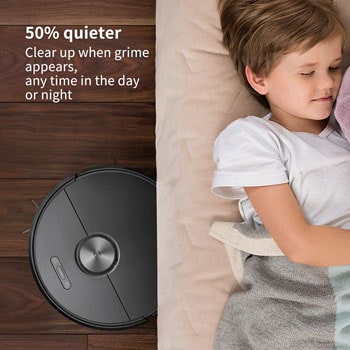 Other notable improvements since the S5 include softer roller brush bristles that are 250% denser mounted on a floating roller that automatically adjusts height to better travel over varying surfaces. The side brush is variable speed and now composed of silicone bristles rather than traditional nylon.
This machine is also 50% quieter than the S5 when in quiet mode. On average, in quiet mode, the S6 runs about 35 dB, which is truly whisper quiet. In carpet boost mode, it only reaches 40-45 dB, which is still much quieter than most other robot vacs.
For mopping, the S6 isn't vastly improved over the S5. Unlike the S5, the S6 comes with several disposable mopping pads as well as 2 new reusable pads. You can now customize the amount of liquid used between 2 settings. The lesser amount will be best for the thinner disposable cloths. Of course, you can simply use the mop pads dry for dust mopping.
Roborock S6 design and size
Dimensions: 13.8" W x 13.8" L x 3.8" H
Weight: 8 pounds
Warranty: 1-year limited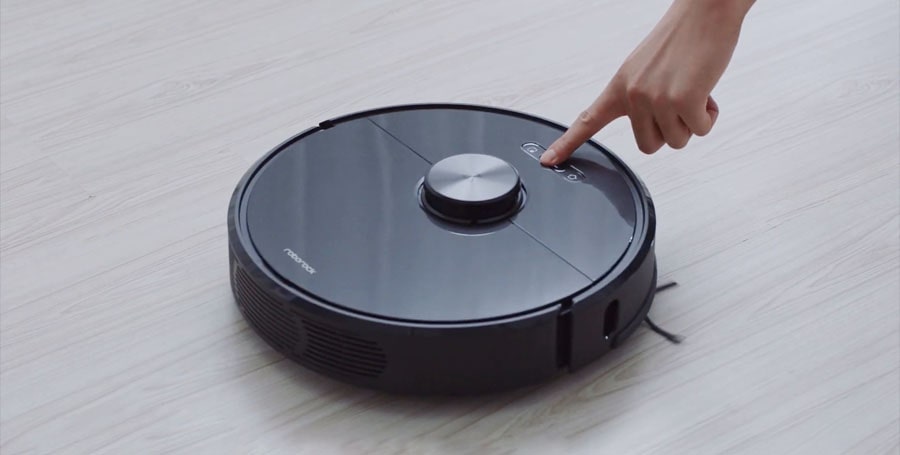 The body is still very much the same barebones white, black, or rose gold and the same dimensions as the S5. It is 1 pound heavier. The water tank is the same 140 ML capacity. The waterproof mat that fits against the dock keeps the wet pad from damaging your floor when it sits after a cycle. Large wheels and the floating roller keep the S6 from getting stuck when crossing thresholds and transitions up to 2 cm high.
On top are 3 buttons for basic functions – start/stop, spot clean, and return to dock. A bold orange sensor sticks up from the center of the main body in a white housing about ¼ inch higher than the rest of the machine. This does add to the already generous total height of 3.8 inches, which means this robot may not fit under all your furniture and toe-kicks.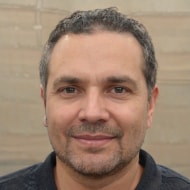 Remember to pick up loose cables, shoe strings and fringed throw rugs before running your vacuum OR set up no-go zones around them. Powerful robot vacs are notorious for eating charging cables and other tangle-prone items.
However, that orange doohickey is where the magic happens for the S6's sophisticated navigation and room mapping. It has 14 sensors packed into the top, sides, and bottom of the machine, plus a 32-bit quad-core processor that allows the S6 to clean 20% faster than the S5.
You say jump, the S6 asks how high
Like the S5 and other Xiaomi devices, you can control the S6 in the MiHome or Roborock apps and set cleaning times. In that app, you can choose from 4 cleaning modes:
Quiet
Balanced
Turbo
Max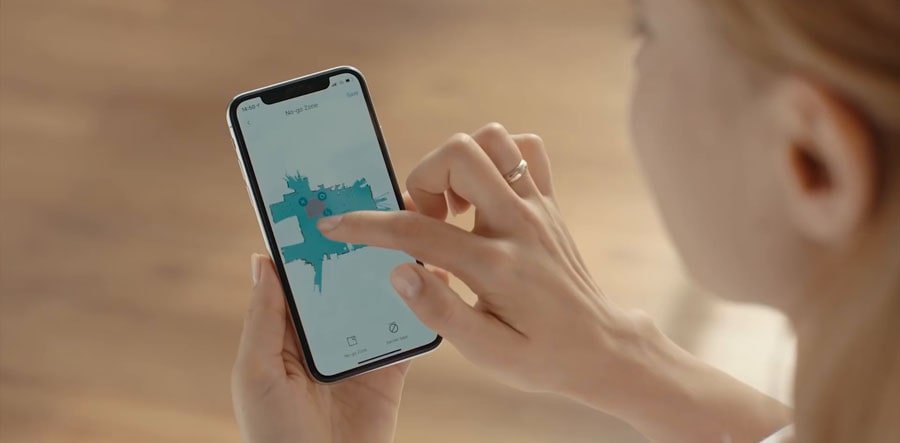 Like other Xiaomi appliances you can control the Roborock S6 using MiHome or Roborock apps.
None of this is mind-blowing, but… here's where the S6 shines over the S5. You could get really specific and set how and where you want the bot to clean at certain times. For instance, a quiet clean at 10:00 PM in the living room or a balanced clean at 9:00 AM in the kitchen. Sounds like a game of Clue, but we digress.
The app allows you to see where the bot is at any given time, including where it's headed and where it's been. Plus, you can see your floor plan evolve as the bot builds the map and edit the maps as needed. Once it's done, you can save those maps and name specific zones so you can later send the bot to one room or another. More importantly, you can set up virtual barriers and no-go zones in the app, which is something many high-tech brands are still lacking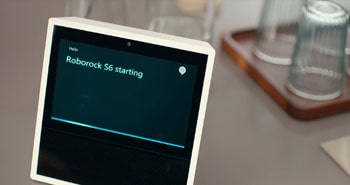 When the battery is low, the Roborock can return to its dock automatically. Or when you're tired of watching it go OCD on your floors, you can tell it to re-dock at any time.
Oh, and we almost forgot to mention that you can pair the S6 with your Alexa or Google Home Assistant if you'd rather just yell your commands rather than pushing buttons.
What's great about the Roborock S6

Maintenance is basically the same as with comparable robot vacs. You'll need to clean the brush roll regularly (handy brush cleaning tool to the rescue!), especially if you have furry pets or kids. Filters are cleaned with a simple rinse and let air dry method.
The S6 comes with several disposable mopping cloths as well as some reusable ones, unlike the S5, which only has reusable ones.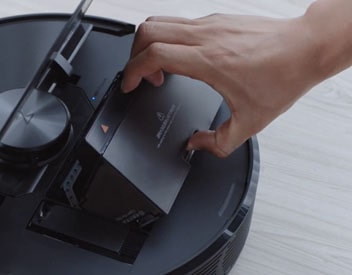 Fans of Xiaomi products think the S6 is worth the investment and that it's a great alternative to the more expensive Roombas. They like being able to adjust the amount of water on the mop feature. Customers really like the virtual barriers and no-go zones while using the mop function so the carpet stays dry.
Customers love how quiet this robot is and the many options for scheduling cleanings. They're also happy that they could connect the machine to both 5G and 2G WiFi. Some customers appreciated the Roborock app as opposed to surfing through the menus on the Mi Home app.
What's not-so-great about the Roborock S6

The Mi Home app houses all the programs for all Xiaomi's robots, and it's not any more intuitive than the S5 version. Even tech-savvy people had issues digging through all the menus. Some customers experienced false errors about clogged brushes or dirty filters. Others were unhappy with how frequently Xioami rolled out firmware updates that often replaced one bug with another. A few Alexa users wished there were more options than just starting and stopping a cycle. Google Assistant seems to have more options.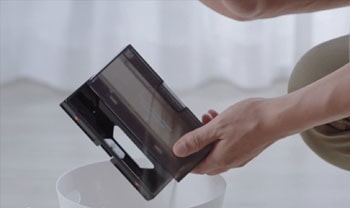 One downside to the increased battery life is that carpet cleaning performance isn't quite as good as with the S5. One reason for this may be that the side brush doesn't always spin. It will spin on edge cleaning passes and other modes, but often won't spin at all. This could very well improve battery life, but at the expense of less dirt pickup.
When it comes to mopping, like the S5, the S6 loses some IQ points in that it can't distinguish between carpet and hard floors. Being able to set no-go zones helps with this, but if you forget…oops, wet carpet!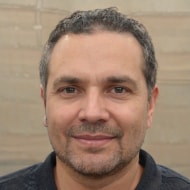 Whenever possible, download apps specifically for your smart appliance model rather than the brand's app. Tutorials such as this one on YouTube can help a lot with setup.
The intake hole in the dustbin doesn't have a flap over it, so when removing it, a bit of debris may spill out into the dustbin compartment in the machine. The side brush is held on by a screw, which is mildly annoying when you need to clean hair from the brush or replace it. Potential dents may occur if the bot happens to hit furniture or walls too hard, since the bumper is hard rather than rubberized.
Conclusions
For the improved navigation and mapping alone, the Roborock S6 is a worthy upgrade over the S5 and a good alternative over pricier brands. If you're not tech-savvy, this is not the machine for you. In terms of performance in mopping and vacuuming, you're NOT getting much of an improvement over the S5, though you will have better mapping, battery life, and a quieter motor. It'll cost you a good bit more though, so it's kind of a toss up. If you have an S5 already, and it's working fine, we'd suggest keeping it until it dies. Then go for the S6.

PROS:

14 obstacle and navigation sensors
20% faster cleaning (compared to S5)
50% quieter (compared to S5)
Advanced mapping with room/zone selection
Virtual barriers and no-go zones
Battery run time up to 3 hours
Voice control with Alexa or Google Assistant
Works with 5G WiFi


CONS:

May roll over carpet while mopping
App isn't intuitive
Expensive
Limited Alexa controls
Doesn't perform as well on carpet as the S5
False errors
Hard plastic bumper could leave dents
May not fit under low furniture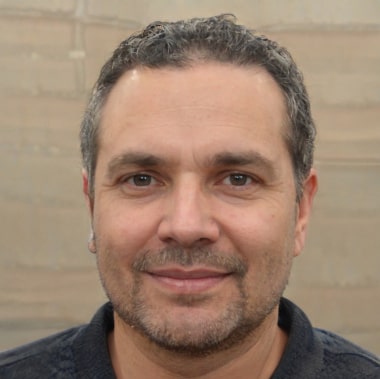 Author
Stephen A. Hancock received his M.S. in Mechanical Engineering (Robotics Track) from University of Utah in 2004. Since then, he's contributed to numerous articles and has been a consultant for many technical publications and websites.
---
Robot Tips & Tricks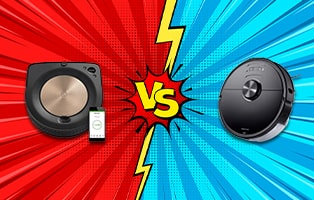 If you want to know which company wins the "Roomba vs. Roborock" battle, check out our article. You'll learn what makes each model exceptional, and things you'll need to know before buying.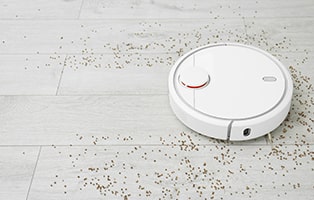 Robotic vacuum navigation systems include sensor mapping, camera mapping, gyroscopes, LiDAR, and SLAM. Read all about this technology in our informative article.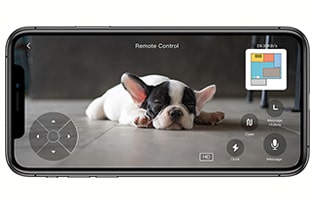 If you're worried that your robot vacuum is spying on you, you're not alone. Read our information-packed article to find out if it is, and what you can do about it.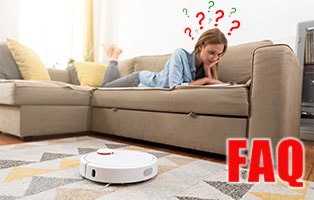 Robot Vacuum Cleaners are evolving at a rapid pace and have indeed become the new necessity for any modern household. Here's a breakdown on some of the most frequently asked questions about these devices