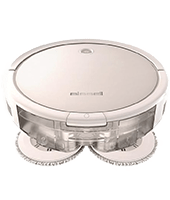 The Bissell SpinWave robot vacuum and mop has some superb features in a budget-priced machine. Find out what they are in our 2023 review!
We select, test, review and suggest the best products. We may earn a commission, if you buy something through our links.
The Bissell SpinWave Robot Vacuum and Mop gives you two ways to clean in a single super-efficient unit. It offers better performance than almost any other 2-in-1 carpet-cleaning machine in this price range. Adding this consummate multitasker to your arsenal of cleaning products will reduce some of the backbreaking work you have to do to keep your home looking sparkling clean and blessedly from dirt, debris, and other unsightly messes.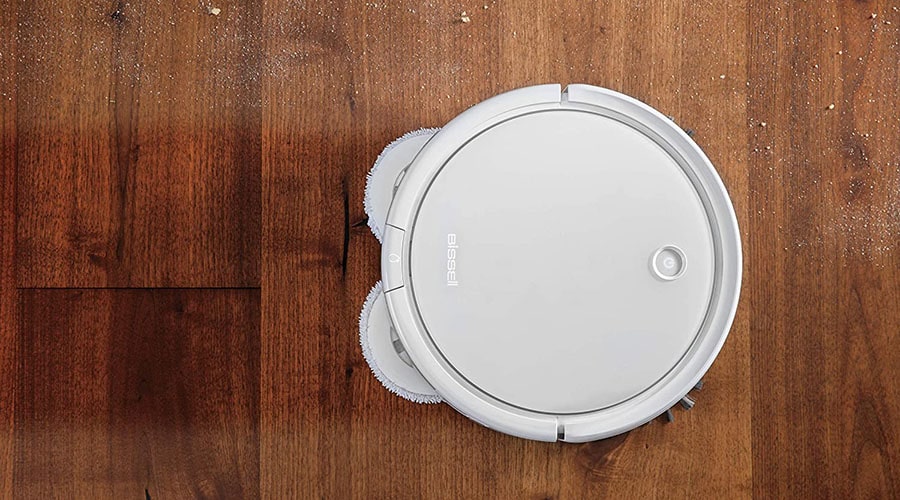 Bissell SpinWave gives two ways to clean in a single unit
Bissell is a company you can trust. For over 140 years, it has had a proven track record of manufacturing quality cleaning products that have helped customers maintain high standards of cleanliness. Is the SpinWave a must-buy or not? Let's jump in and see!
Features
Fade-free lithium-ion battery provides dependable power;
Relatively quiet operation allows for nighttime use;
Rivals cleaning power of a conventional vacuum over time;
Sleek, well-engineered design.
Who's the Bissell SpinWave Robot Vacuum and Mop For
The Bissell is perfect for stressed-out moms who have to deal with all the crumbs, juice, and other bits of food dropped, spilled, and discarded on their floors by their peppy and intensely energetic toddlers. Merely unleash this exceptional bot to messy areas, and all the debris will be sucked up and mopped away in no time.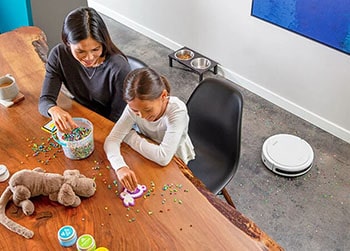 It's also for super busy people who suffer from disordered and unkempt residences or apartments because they don't have time to clean. Simply run the droid while you're sleeping, and wake up to floors magically restored to an impressive state of cleanliness.
You can even deploy your unit while you're at work. When you come home, you'll be ecstatic at the sight of freshly mopped floors or clean carpets (depending on which mode you activate). It's even for people who work from the comfort of their own homes. Its super quiet operation means you can run it during Zoom calls without the shrill shriek of an overly loud vacuum cleaner disturbing an important meeting.
If you're getting ready for the holidays and glitter from your decorations suddenly gets all over your tile floors, use the robot in spot cleaning mode. It'll immediately get to work, sucking up all of the sparkly bits in mere minutes. That way, you can get back to the festivities without getting your holiday spirit dampened by having to clean.
Pros

One of the most fantastic things about the Bissell SpinWave is how effortlessly it switches from dry to wet cleaning, giving it a versatility few other machines have. Here are some of its other benefits:
Exceptional Battery Power
The fade-free lithium-ion battery provides up to 130 minutes of run time on a single charge. This gives your SpinWave enough power to keep your carpets looking immaculate. Lithium-ion batteries are much more energy-efficient than other types, saving you money in electricity costs.
Decent Suction Power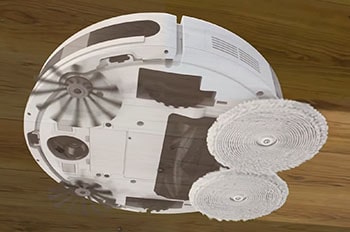 The bot carries out its mission with the help of dual spinning edge brushes and a rotating brush roll. Its dependable motor provides the machine with up to 1,500 Pa. Pa, or Pascal measures atmospheric pressure.
In other words, how much suction the device has. The higher the rating, the more powerful the suction. As with any vacuum, suction power plays an essential role in a vacuum's cleaning performance.
It's not as powerful as most upright vacuums. However, unlike these machines, you can operate the SpinWave with minimal intervention on your part. This means you can run it far more frequently, including at night when everyone's asleep. Deploying this robot several times over a week allows you to get rid of as much dirt and debris as a conventional vacuum cleaner does.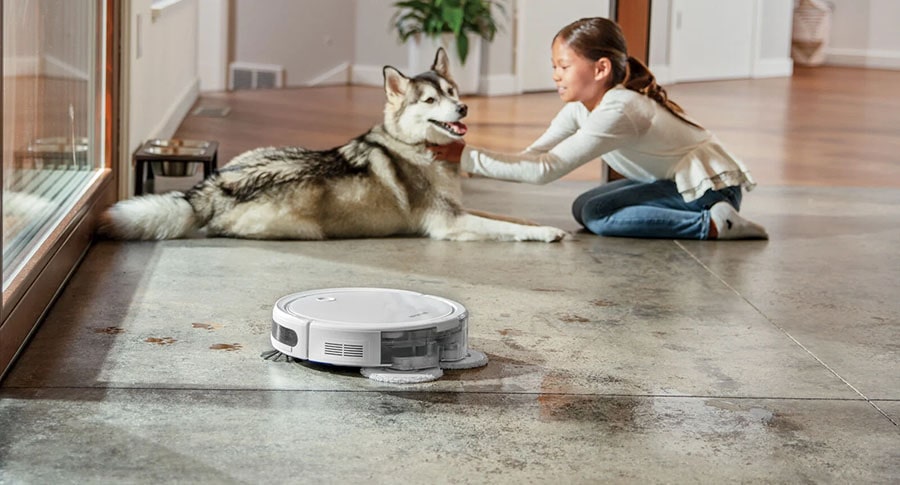 Quiet Operation
It's exceedingly quiet, so you can run it even if your kids are sleeping or if you want to take a nap. Unlike old-fashioned vacuum cleaners, it won't scare your pets.
Fits Into Most Areas
Unlike some other models, the vacuum is close enough to the ground that it can get under your living room chairs, couches, tables, and even kitchen counter kick plates. With the SpinWave, few areas are off-limits.
The Ability to Detect Different Types of Floors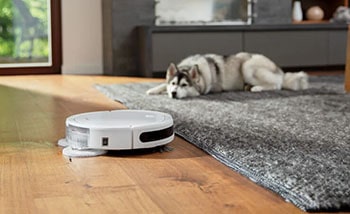 Let's say you have height differences between types of flooring in your home (for example, between a low-pile carpet and a hardwood floor). In that case, you'll be glad to hear that the Bissell SpinWave can handle these transitions without any loss of operational performance. When it reaches the edge of a rug, it simply turns around in the other direction. It can even detect and avoid carpeting in mopping mode. That way, your carpets won't get unnecessarily wet.
This is a handy feature that's rarely found on comparable models. On some other units, the manufacturer recommends that you fold the edges of area rugs underneath themselves to stop a carpet robo-cleaner from rolling over them when they're mopping. However, this ridiculous solution is totally unnecessary when you have a machine like the SpinWave on the job.
Sleek Design
The SpinWave has a sleek, well-engineered design with a simple yet aesthetically-pleasing appeal. Considering how elegant it looks, you won't mind it roaming around your home, endlessly pursuing the hidden and not-so-hidden filth that is the enemy of a clean house.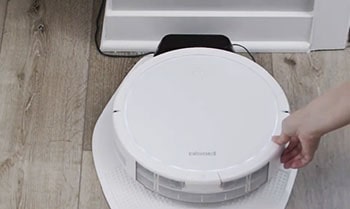 Adding to the machine's elegant yet utilitarian allure is an attractive light ring circling around the top. This light pulses once when charging commences, then will slowly oscillate in and out for approximately 30 seconds before switching off. A tinier light on the start/pause button will flash the entire time the machine is being re-electrified. Once the bot is fully charged, the button will shine solid.
Reusable Microfiber Pads
You get two pairs of machine-washable microfiber scrub pads, saving you from having to buy potentially expensive disposable replacements. This is better for your wallet and the environment.
Superior Mopping Performance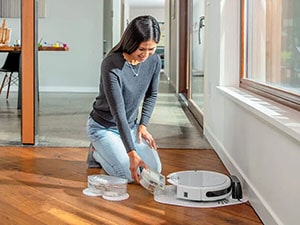 While it works great as a vacuum, where it really shines is as a mop. As it mops, the robot simultaneously sweeps, collecting some debris in the process. However, the mop attachment has a dustbin that's significantly smaller than the one you use in dedicated vacuuming mode. That means if you want to ensure the best possible results, you should probably vacuum first.
This entails switching out the mop attachment for the dirt cup. By vacuuming and mopping separately, the unit will do a better job with each.
The combination of its proprietary multi-surface cleaning formula and dual spinning pads will leave your floors shinier than ever before. Other models that only allow you to mop with pure water and come with a motionless pad tend to leave streaks. Also, you need to run them several times to get your floors sufficiently clean.
Feature-Packed App
With the Bissell Connect App, you can control your floor-cleaning droid wherever on the planet you happen to be.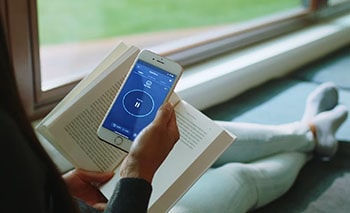 The easy-to-use app comes packed with a bunch of useful features and modes. This includes the ability to change the bot's cleaning pattern (auto or spot), choose the suction power or water flow level (low, mid, or max), and remotely start, stop or pause the machine. The app also allows you to send the unit back to its base station, view notifications, schedule cleanings, track cleaning history, and troubleshoot errors.
When creating a schedule, you can choose the day, time, suction power, and water flow level. Depending on whether you have the wet or dry tank installed, your droid will mop or vacuum at the scheduled time. In the cleaning history section, you can look at the date and duration of every cleaning cycle. The app also tracks lifetime stats such as distance, duration, and the total number of cleaning jobs. All this is a lot of functionality for such an inexpensive machine!
Cons

While the SpinWave can get into most tight spaces, it's not so good at cleaning corners. The base pad and dock aren't secured to each other. This means that the droid sometimes knocks the charging base off the resting pad. When this happens, your unit won't be able to recharge until you set things right again.
Some users have had the unfortunate experience of their bots spraying too much water on floors, resulting in the unit slipping like a car on an icy road in the middle of a January blizzard. This appears to be a design flaw that only a small percentage of units have.
Unlike higher-end machines, the SpinWave lacks home mapping abilities and voice control support. Because the unit doesn't come with a remote control, you'll need to download the app to activate its different modes and features.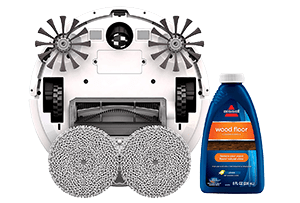 Unfortunately, you're stuck using their cleaning solution. This is a pet peeve of mine, and my displeasure isn't directed solely at Bissell. Why do mopping robot manufacturers only build units that don't allow you to choose your own detergent?
There's no way to prevent the unit from venturing into rooms you don't want to be cleaned. This is a glaring flaw that should be rectified in future iterations of this model. Your only recourse if you want to keep it out of specific areas of your home is to place boards or baby gates across room entrances.
The machine's outer casing can easily get scuffed when it goes under low-hanging surfaces such as kitchen cabinet kick plates. This can render your robot looking as beat up and rough as if it had just come back from war with extraterrestrial invaders. Luckily, those abrasions will buff right out with some cleaner and a cloth.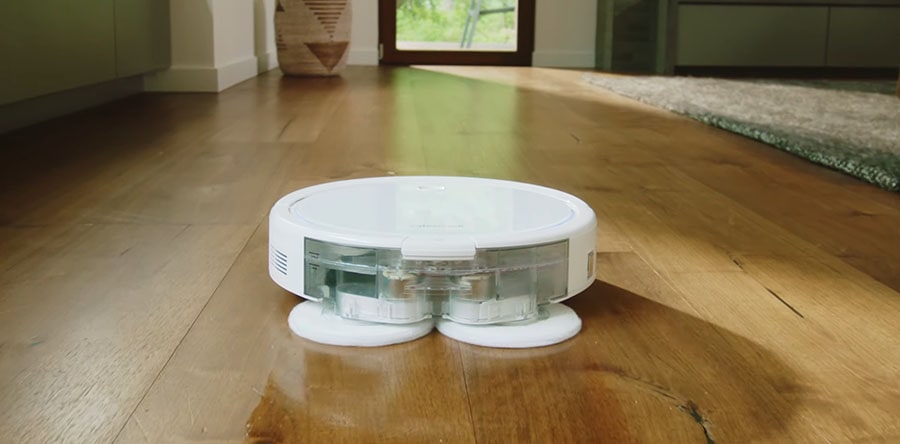 Verdict: Should You Buy the Bissell SpinWave Robot Vacuum and Mop
The SpinWave is one of the best budget-priced robot vacuum mop combos on the market. While it doesn't have the suction power of most upright vacs, it has the advantage of hands-free operation. This means you can let it do its thing while you do your thing.
You can let it run any time of the day or night without waking anyone up. This means it will eventually rival the performance of old-fashioned vacuum cleaners if you operate it long enough. In my opinion, this makes it better than conventional vacuums.
That's why I'm resoundingly recommending it to anyone who wants to lighten their housecleaning load. For more Cleanup Expert reviews of robot vacuum and mop combos, check out our guide.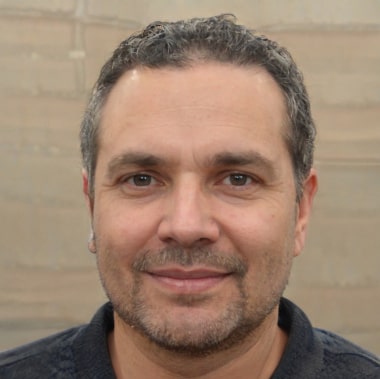 Author
Stephen A. Hancock received his M.S. in Mechanical Engineering (Robotics Track) from University of Utah in 2004. Since then, he's contributed to numerous articles and has been a consultant for many technical publications and websites.
---
Robot Tips & Tricks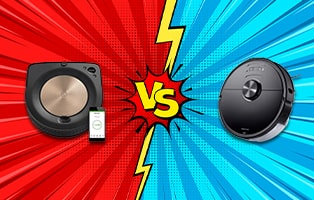 If you want to know which company wins the "Roomba vs. Roborock" battle, check out our article. You'll learn what makes each model exceptional, and things you'll need to know before buying.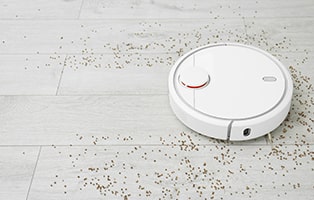 Robotic vacuum navigation systems include sensor mapping, camera mapping, gyroscopes, LiDAR, and SLAM. Read all about this technology in our informative article.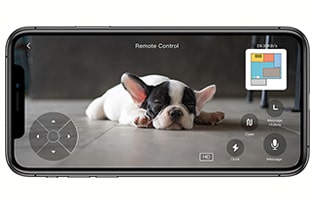 If you're worried that your robot vacuum is spying on you, you're not alone. Read our information-packed article to find out if it is, and what you can do about it.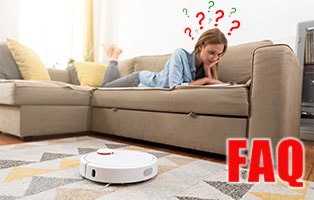 Robot Vacuum Cleaners are evolving at a rapid pace and have indeed become the new necessity for any modern household. Here's a breakdown on some of the most frequently asked questions about these devices