The Best Robot Vacuum Cleaners 2020 – Reviews & Comparison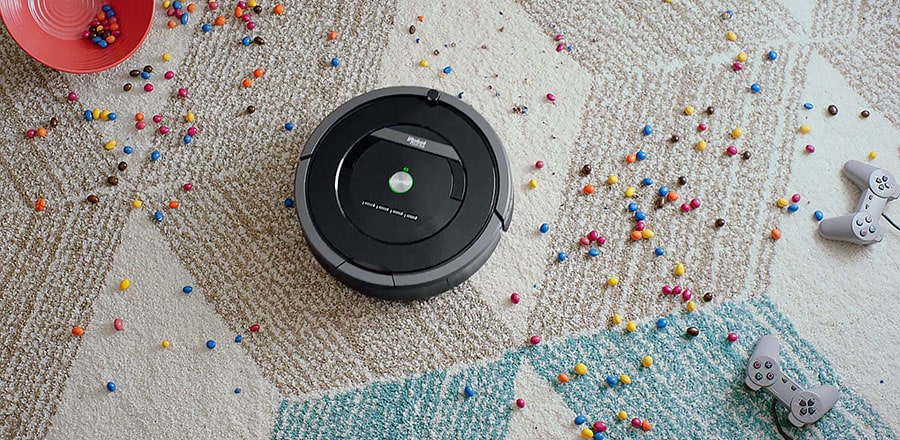 Browse our reviews to find the best robot vacuum that matches your flooring and lifestyle. The best models are quiet and go about their business with hardly any help needed from you. They're designed to fit your budget, with as many or as few automatic features as you want. They'll thoroughly clean your specific floor type, whether you have hardwood floors or carpet.
Are robot vacuums worth buying?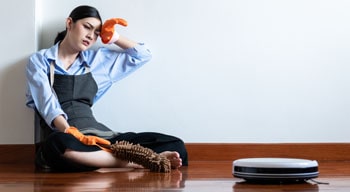 It really depends on how much you love manual vacuuming. When they first came on the market, robot vacuums were very costly and a little primitive when compared to the smart tech features you can find on today's models. While they're still more expensive on average than regular vacuums, some models can clean just as well as your upright or canister vacuum.
Plus, they're compact, with low profiles that can easily glide under furniture. And they have tons of automated features that make floor cleaning nearly hands-free.
Which robotic vacuum cleaners are best for pet hair?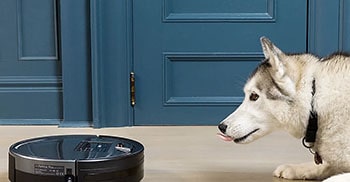 Most of the robot vacuums we've reviewed do a fair job of cleaning up long pet hair, especially on hard floors.
However, if you want a high performer with good suction for carpet, opt for models such as the iRobot Roomba s9+ or Neato Robotics D7, which can handle this task much better than cheaper models.
For hands-free cleaning, nothing beats an automatic vacuum
Depending on the model, some robot vacuums come with sensors that allow room mapping for more efficient cleaning. They can return automatically to their charging docks when their batteries are low. Most have sensors that keep them from falling down stairs and can be programmed to stay out of certain areas. Those with smartphone apps often have the ability to set virtual barriers and specific zones or rooms.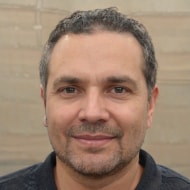 If you want to save money, keep in mind there are robot mops that don't have any suction. As a dry mop, they do a decent job of picking up pet hair, while their wet modes can clean up pet stains and pawprints.
They can be scheduled to run while you're asleep or at work. Many are also equipped with Wi-Fi so you can control and monitor them with a mobile app. The only hands-on work you have to do is emptying the dustbin. Just pop it out and empty into the garbage can. Replace, and it's ready to roll out again at your command.
Of course, now there are self-emptying robot vacuums on the market such as the Roomba s9+ and i7+, so that's yet another task you don't have to worry about.
More
Best Robotic Vacuums – 2020 Reviews & Comparison
---
---
---
---
---
---
---
---
---
---
What makes a good robot vacuum
When shopping for your ideal robot vacuum, there are several things to look for. First of all, what's your budget? Typically, robot vacuums cost less than $200 to over $1,000.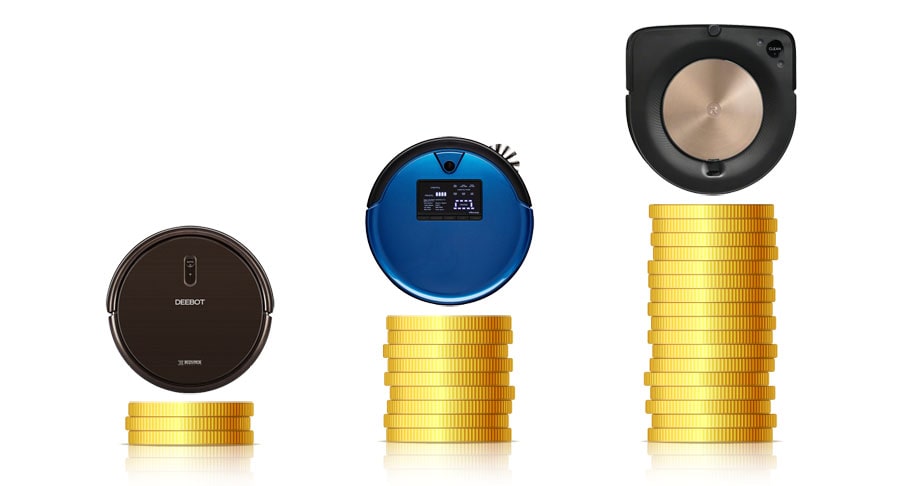 You could choose the good model in every budget.
That's a big range, and within those prices, features can differ drastically. Sometimes, you may be paying more for a brand name than actual beneficial features. So don't rule out lesser known brands that might have all the features you want for less cost.
Beyond price, there are other things to consider
The best robot vacs have advanced navigation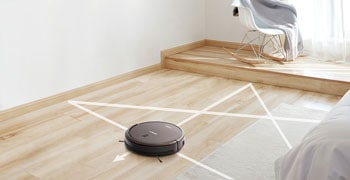 The most basic robot vacs will move in random patterns. They'll simply move until they hit an object or wall, turn, and go again until they hit the next object.
If you run the vac long enough, it's more likely to do a thorough job, but this means it can take a lot longer to clean a big or cluttered room than a vacuum that can make a virtual map and plan an efficient cleaning path. This means more time and energy spent on recharging the battery.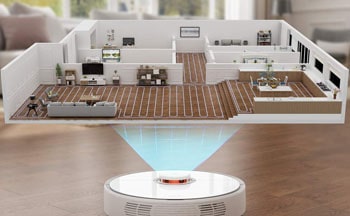 If you have a large home with a lot of furniture and other obstacles, you'll want more advanced navigation. Look for features such as room mapping, virtual barriers, auto-adjust suction, and obstacle avoidance.
But, keep in mind that efficient, high-tech mapping features may restrict the vacuum to a single pass over each area. Therefore, it may not have the suction power to provide a thorough clean.
So don't write off the random pattern bots that will traverse over the same area multiple times. Or look for vacuums that come with a manual remote control or a spot cleaning mode so you can direct it to concentrate on certain areas that need extra TLC.
They have versatile operation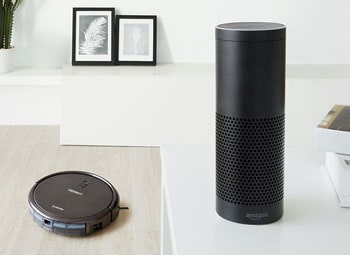 Many robot vacs have several ways to operate them. Those dependent on one method, like a remote control or smartphone apps, can be risky. Remote controls can be lost. WiFi can go down. It's a safer bet to opt for those with several methods of operation. These include buttons on the vacuum itself, remote control, smartphone app, and voice control with home integration systems like Alexa and Google Assistant.
That way, if you lose the remote or forgot to pay your internet bill, you can still run your robot vacuum.
They don't get stuck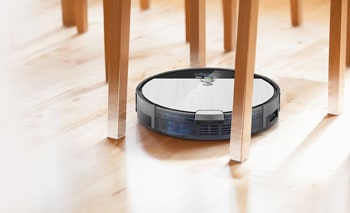 One of the most common complaints with robot vacs is that they get stuck somewhere along their cycle. They can get stuck from getting tangled in wires, socks, rug fringes, and other objects. They sometimes can't navigate out of tight corners when they're surrounded by a lot of furniture legs.
Dark flooring and rugs can trip the drop sensors on some vacs, making them think your black rug is a cliff, so they won't go over it. Taller thresholds can also be a problem if the bot can't climb over them. Some have trouble finding their charging dock, so the battery may die, leaving them in the middle of the room.
Many things affect how well a bot can deal with these obstacles, such as the type of sensors and brushes. Any robot vac can have a tendency to get stuck, even the more expensive ones.
It all depends on the environment its working in vs. the design of the vacuum. A small, uncluttered room with solid wood flooring, for instance, won't pose much of a navigation challenge for any vac.
They pick up obvious debris
Robot vacs (right now, at least) don't usually match uprights in their ability to suck up fine particles. This is why they work best on hardwood floors, vinyl, laminate, and low-pile carpeting and not so much on shag. It's also why they should be thought of more as a maintenance floor cleaner to be used between vacuuming sessions with an upright.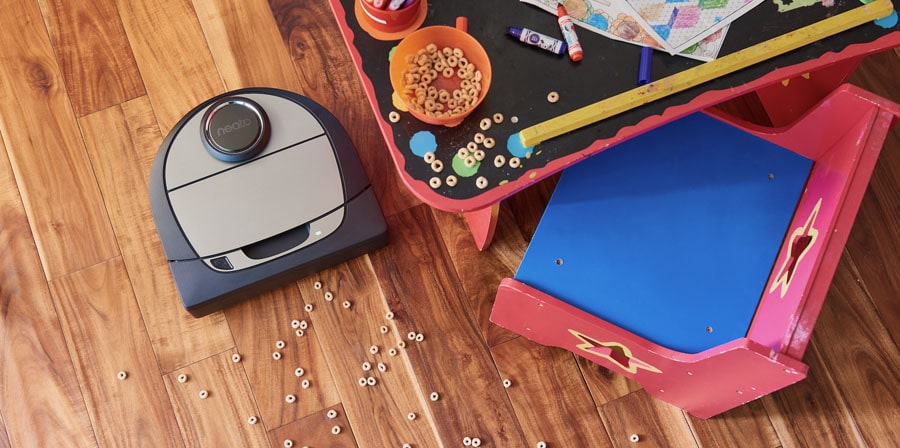 But, a robot vacuum should have the power to suck up most visible debris, while leaving your floor feeling clean when you walk on it. They should have a good brush roller with at least one side brush for effective cleaning.
If you have a wide variety of flooring types you want your robot vac to clean, look for models that have auto-adjusting suction power or those that let you choose between several cleaning modes. This will give you a lot more control over debris removal.
Other things to consider
Noise level – The quieter a robot vac is, the more you'll be able to tolerate it running while you're watching TV or even while you sleep. Vacuums such as the Eufy 11S and the Bagotte BG600 that run at around 55 dB (decibels) are considered very quiet. Those that run at 65 – 70+ dB, while still quieter than a normal vacuum, will be hard to sleep through.
Height – The shorter a robot vac is, the more it can get under low profile furniture and under cabinets. Bots such as the Eufy Robovac 11S and iLife A4S that are 3 inches tall or less are considered low profile. Keep this in mind if you need more under-furniture cleaning.

Barriers – Some robot vacs offer either virtual or physical barrier markers. Some offer both. Physical barriers come in the form of magnetic streps that you lay across areas you want the vac to avoid. Virtual barriers can be set within the vac's mobile app. If you have a lot of no-go zones where you can't just shut a door, this feature will come in handy. For example: pet food/water dishes, media hubs with several charging & power cables, play areas littered with several small toys.
Wifi connectivity – Adding your bot to your home wifi network lets you control it via mobile app or through voice commands via smart home integration with Alexa, Google, etc. This allows you to operate the machine when you're away from home. From most apps, you can set cleaning schedules, change cleaning modes, set boundaries, and monitor where the vacuum has been, among other features. Techies will appreciate this feature more than those who just want a simple vacuum.

Battery life – This is more important in random path robots, because you want them to cover as much ground as possible during a cycle. More advanced robots will return to their charging docks mid-cycle if the battery is low, where they'll recharge, then set out again. If you have larger rooms or need multiple rooms cleaned, you'll want a robot with a long battery life. Vacs with 90 or more minutes runtime per cycle such as the ILIFE A4s (140 minutes) or the Roborock S5 (150 minutes) are considered long-running enough to cover a lot of ground in one go.
Size of the dustbin – If you have a lot of pet hair or high traffic areas that accumulate dirt quickly, a bigger dustbin will be your friend. Otherwise, you may find yourself having to clean out the dustbin at least once per cycle. If you really hate that task, you could opt to splurge for the newest Roomba s9+ that automatically empties its dustbin at the charging dock, which holds up to 30 cycles worth of dirt.
What does the future of robotic vacuums look like?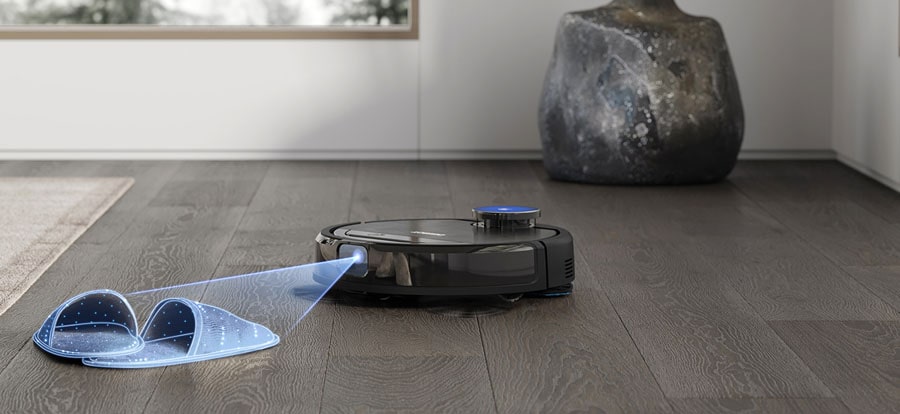 It seems a new robot vac with innovative features comes out every other day. This is a time of exponential growth in all areas of technology, and robotic appliances are certainly riding on that wave. Already, we have the latest feature of self-emptying vacuums in the newest Roombas.
Other technologies are on the horizon. Ecovacs will soon release the DEEBOT OZMO 960, with an advanced camera and 3D vision feature. It promises super smart obstacle detection that current robot vacs don't have. For instance – it will dodge things like small toys, socks, dog messes, and even certain types of furniture.

Frequently asked questions
Here are a few questions that homeowners often ask regarding robot
Are they safe for wood floors?

Yes! The earliest models could scratch now and then, but today's robot vacs are designed specifically for hardwood and other hard flooring, plus low pile carpeting. Their brushes aren't super stiff, nor the bristles very long. Plus many of them have suction power and brushes that either self-adjust or can be adjusted for different flooring types.

Do robot vacuum apps have security measures in place to keep my private information safe?

Mostly. Keep in mind, however, that security protocols aren't uniform across all manufacturer platforms. Any app that stores your name, email, phone, address, and maps of your home's interior could be sharing it with third parties. Or your data could be the target of hackers.

Obviously, vacuums with zero mobile tech or smart home integration have no risk of sharing any data. Your bigger brands such as iRobot have invested a lot in data security and transparency in how they use your data. Just be sure to read all that fine print first so you know what you're agreeing to.

How do you keep a robot vac maintained?

Be sure to register your robot vac on the manufacturer's website as soon as you get it so your warranty will be activated. This will make returns and repairs much easier
Shake off or wash filters every few cycles
Remove hair caught in brush roller as needed
Clean brush roll bearings, caster wheels, and side brushes every few weeks (some vacuums come with a special tool for this)
Wipe sensors clean as the manufacturer recommends
Use compressed air to remove dust from gears or other hard to reach cracks
Replace filters & side brushes a few times a year, the brush roll once yearly, and the battery as necessary (every other year or so, depending on frequency of use)

What CAN'T robot vacuums do?

Like every machine, a robot vac has its limitations. They do not play well with shag carpeting for the most part. Anything thicker than low pile will either not be cleaned well or will bog down the machine until it's stuck.

They also do not play well with anything string-like. This means charging cords, shoelaces, ribbons, yarn, etc. Unless you can close off a room with those items or can set no-go zones on your bot, it's best to pick up all those stray stringy things so there's no damage to them or your robot.

Robot vacs also can't go up or down stairs. They can't clean upholstery or curtains. They won't fit in tight spaces such as behind the toilet and pedestal sinks, unless there's at least 13" – 14" space.

What if something breaks?

Most manufacturers offer a 30-day no questions asked guarantee, then a 1-year limited warranty after that. The 1-year warranty will cover any kind of "normal" damage. Like if the dustbin cracks or the battery won't charge. If your 3-year-old tosses it into the bathwater, well, good luck.

ALWAYS keep your owner's manual and warranty card stored somewhere you can access it easily. In there, you'll find contact info for customer service. They may respond by offering a refund, replacement parts, or repair. For repairs, you may need to ship it to the manufacturer (might want to keep that box too!) or take it to a certified repair technician.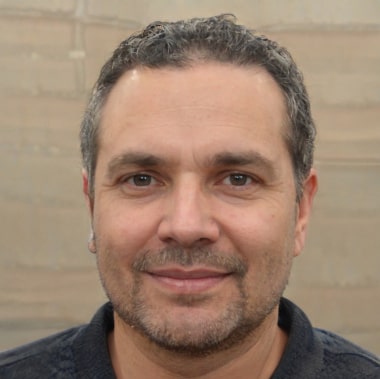 Author
Stephen A. Hancock received his M.S. in Mechanical Engineering (Robotics Track) from University of Utah in 2004. Since then, he's contributed to numerous articles and has been a consultant for many technical publications and websites.
Robot Tips & Tricks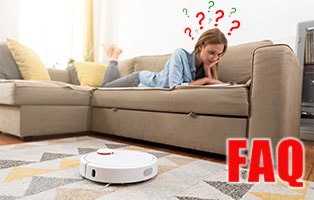 Robot Vacuum Cleaners are evolving at a rapid pace and have indeed become the new necessity for any modern household. Here's a breakdown on some of the most frequently asked questions about these devices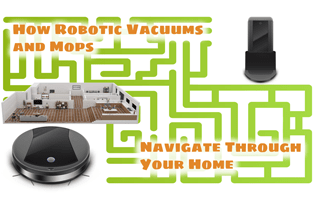 Robot vacuums and mops are smarter than first gen models. How? By adopting the smart tech used in other devices that power our lives. Here's how these robots go about mapping and cleaning your home.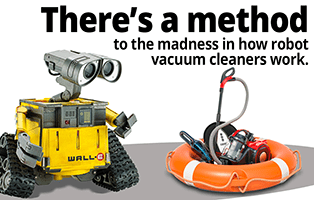 Have you ever wondered how a vacuum robot really works? Before rushing out to buy one, it's good to know about the features robotic vacuums use to clean hard floors and carpet. Read our guide to find out.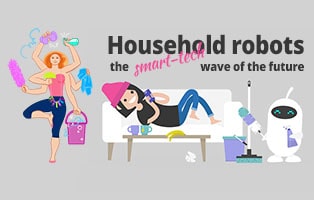 Wish you had a live-in cleaning assistant that didn't cost a fortune? Now you can! With home robots, cleaning has become more hands-off than ever before. Here are 4 types you could have right now.