The Best Robot Vacuum Cleaners 2022 – Reviews & Comparison
The Cleanup Expert reviews the highest-rated models on the market to discover the best robot vacuum cleaner of 2022. Robot vacuum cleaners, also known as automatic vacuums, are cleaning robots designed to autonomously keep your home spotless — and we're here to help you choose the best in this robot vacuum comparison.
Our Top Picks
Do Robotic Vacuums Actually Work
Yes! While not a complete home-cleaning replacement, robot vacuums offer impressive cleaning capability given their small size and autonomous nature. They are able to tackle a variety of lighter cleanup projects throughout the home, all on their own.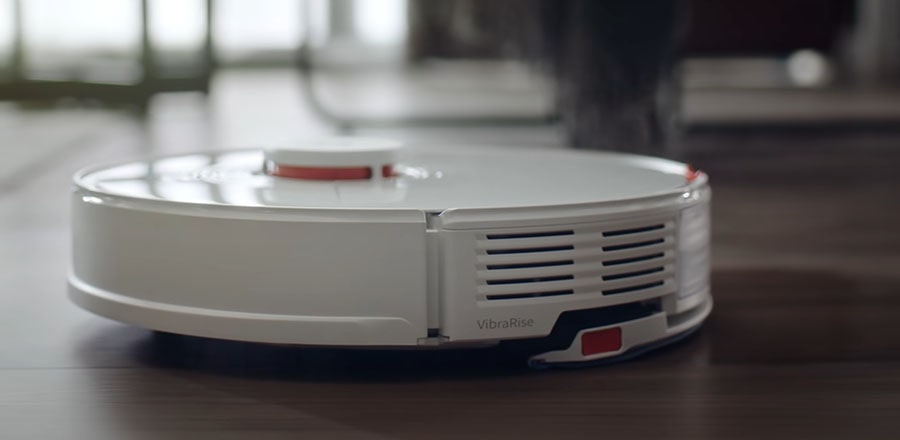 What Are Robot Vacuums Capable Of, And What Are Their Limitations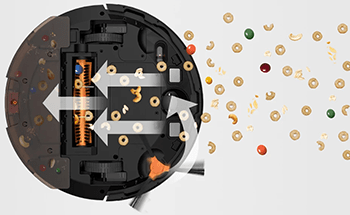 Vacuum robots are best equipped to handle dust, debris, pet hair, and food crumbs on hard floors and short-pile rugs. While some can handle carpeting, a thick pile may rapidly exhaust the robovac's battery before it's cleaning cycle is complete.
Robot floor cleaners are not effective at cleaning larger debris, and may become stuck and on items such as power cords or loose socks. It is important to manually remove large debris before beginning a cleaning cycle.
Which Robotic Vacuum Works Best For Tackling Pet Hair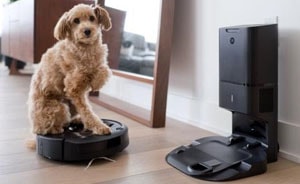 While most of the robot vacuums we've reviewed are readily able to tackle long pet hair, some stand out ahead of others.
If you're looking for peak pet performance, look no further than the iRobot Roomba s9+ or the Neato BotVac D7.
Both options deliver superior suction and improved cleaning over competing offerings.
Which Robotic Vacuum Works Best On Hardwood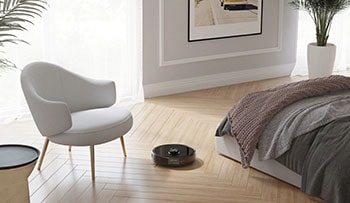 Similarly to pet hair, most of the models we've reviewed are readily able to clean your hardwood floors. Yet again, there are some models that are simply superior at the job than others
We readily recommend the Roborock S6 MaxV, given it's low profile, superior AI, and hybrid mopping capability. It's not only the most effective model at keeping your hardwood pristine, but one of the finest models we've had the pleasure of reviewing.
Is A Robot Vacuum Right For Me
Would you rather vacuum yourself? Everybody wants a clean floor — but let's face it, nobody wants to vacuum. Robotic vacuums are a great addition to any cleaning arsenal, thanks to their autonomous cleaning capability and compact nature that allows them to easily clean around your home.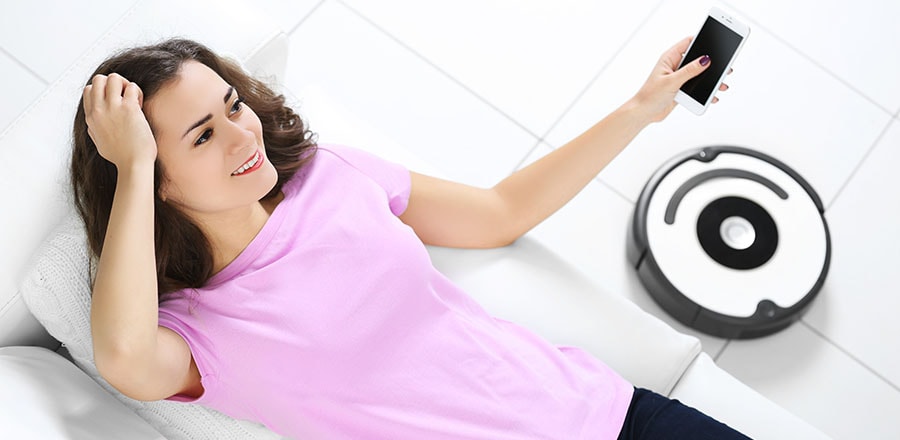 Autonomous operation makes a robot vacuum the great cleaning tool
Robot vacuums have come a long way from when they first hit the market, greatly reducing in cost and exploding with an array of innovative smart features. Take advantage of our helpful buying guide and reviews to help you choose the best model for your home cleaning needs!
Do I Have To Upgrade My Robot Vacuum
In general, no, you are not required to upgrade your vacuum. However, manufacturers often release firmware and software updates for their devices, which may improve reliability, performance, and even add features to your machine. While not upgrading won't negatively impact your robot, we generally advise upgrading whenever possible.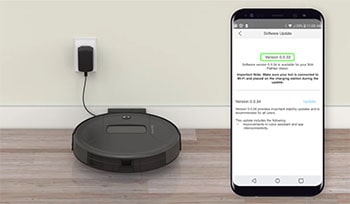 More advanced machines may be capable of downloading and installing updates remotely and automatically, meaning you won't have to do anything.
Others may require you to manually download an update to your computer or smartphone to then push to the device. You can check with the manufacturer of your machine for additional information.
The Cleanup Expert Difference
We've worked diligently to gather up and present to you the truly best of the best currently available on the market today. Through a combination of diligent, thorough research and rigorous testing, we've managed to separate the good from the bad and bring you the greatest options out there that cover a wide variety of homeowners' needs. No matter what you're looking for or what your budget is, there's an option on our list for you.
More
Rating The Best Robotic Vacuum Cleaners Of 2022 – Reviews & Comparison
---
---
---
---
---
---
---
---
---
---
---
---
Cleaning performance is important, but not as much as you may think.
As many manufacturers will tell you, robot vacuum cleaners are meant to compliment your cleaning, and aren't designed to be a complete replacement for traditional vacuuming. They free you up to enjoy your life rather or to tackle other tasks, reducing your overall need to manually clean.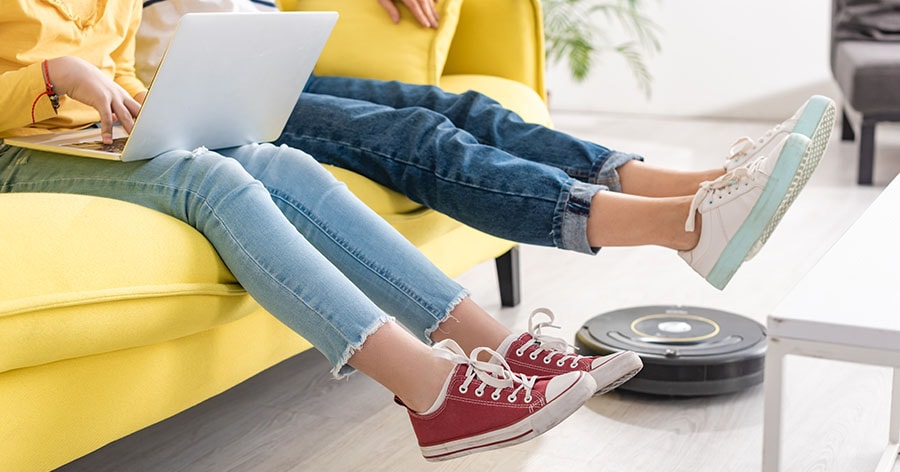 Robot vacuum frees you up to enjoy your life.
There are several things to consider when purchasing one of your own, such as your budget, the features offered, and even reviews from real customers.
How do robotic vacuum cleaners work
Robotic vacuum cleaners, also known as roombas or robovacs, are vacuum cleaners that are powered by robotics to autonomously clean your home. Every robotic vacuum cleaner features basic navigation capabilities, utilizes an agitator with suction to collect debris, and are completely battery powered.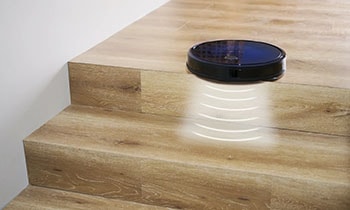 Robot vacuums use sensors to navigate your home, with more premium models even mapping as it cleans. They typically feature at least one spinning or rolling brush, although many are dual-brush options. These work in conjunction with a powerful suction force to collect dust and debris off of your floor, just like your traditional vacuum. This gets stored in a removable dustbin which you will have to empty when full, although there are several modern models that empty themselves into a canister on the charging station.
How do they compare to conventional canister and upright vacuums
The basic way they clean is actually similar, using an agitator in conjunction with suction to collect debris into a container. However, robotic vacuum cleaners are autonomous and can even be intelligent, unlike conventional canister and upright options. They can boast an array of options and features traditional offerings could only dream of delivering, such as internet connectivity and even app support.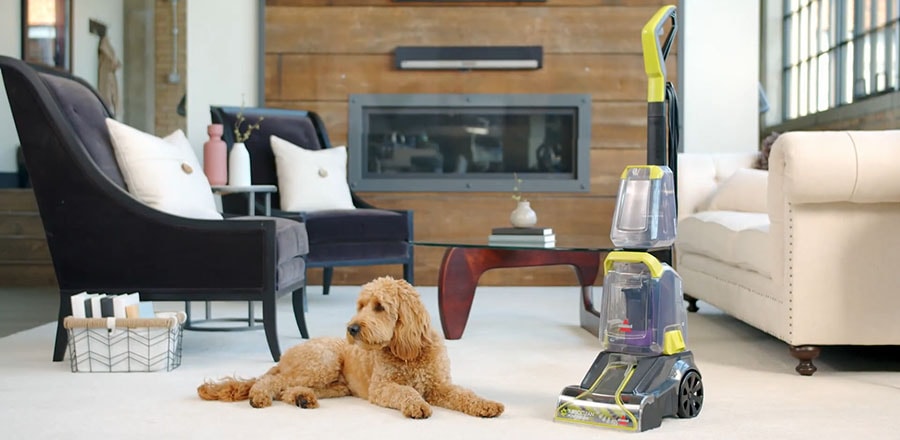 Traditional vacuums are more powerful but require your time
As mentioned, they are meant to supplement your cleaning routine, and aren't meant to serve as a complete replacement. Traditional vacuums are simply more powerful and effective at cleaning than their autonomous counterparts. Many are also unable to clean carpeting with any sort of depth, and may easily become stuck.
How do I maintain and take care of my robot vacuum
While robot vacuums can host an myriad of sophisticated features, they tend to be made out of a few common components that are generally easy to clean. Be sure that you check and clean the brushes and wheels frequently so you can prevent them potentially becoming clogged. Ensure there aren't any hairs or thread trapped or wrapped in the brushes, and that there is nothing stuck on the wheels or in any crevices of the machine.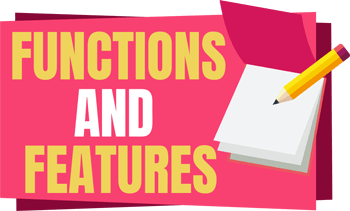 Cleaning Modes – Robot vacuums frequently feature various cleaning modes for handling different tasks around your home. While they can vary between models and manufacturers, there are a few options that tend to be shared among devices. They include an automatic mode for general cleanup tasks, a scheduled mode that allows you to program cleaning cycles for specific times, and a turbo mode for those tougher tasks. There are also different options available to clean a specific spot or area, but as mention these vary between vacuums.
Control Options – One of the biggest perks of having a robot vacuum is their autonomous nature, directing itself through your house and cleaning up on its own. While this is the most common and preferred form of operation, there are also often manual control options available. These are most commonly accessed through an included remote control, or even by using a supported app, and are great at spot-cleaning or hitting hard-to-reach spaces.
Navigating – Earlier and cheaper robotic vacuum cleaners used random navigation, which would often result in uncleaned areas or having trouble getting around. Nowadays, robovacs feature an array of sensors to "see" the world and navigate your home, helping them avoid obstacles or fall off of ledges. Premium options are often capable of not only docking themselves when their battery is low, but will pick up exactly where they left off once charged. There are some that are capable of identifying different types of debris and adjusting power to clean as needed.
Mapping – Modern, advanced robot vacuums are capable of actively mapping your home as it cleans. This is a concept in robotics known as simultaneous localization and mapping, or SLAM for short. These devices use an array of sensors including gyroscopes, cameras, radar, LiDAR, and even laser-guided systems to create floor plans for your home and update them as needed. This not only helps your robot clean effectively, but can help keep track of which areas have and have not yet been cleaned.
Boundaries – There may be certain objects, areas, or rooms that you don't want your robot vacuum to go near. While you could physically block them with some kind of barrier, manufacturers offer a better way to section off areas from your robot. Most commonly, companies utilize magnetic strips known as boundary blockers that you can apply to the floor for your robot to avoid. More premium options feature virtual boundaries you can establish in an app that your robot will respect as it cleans and navigates.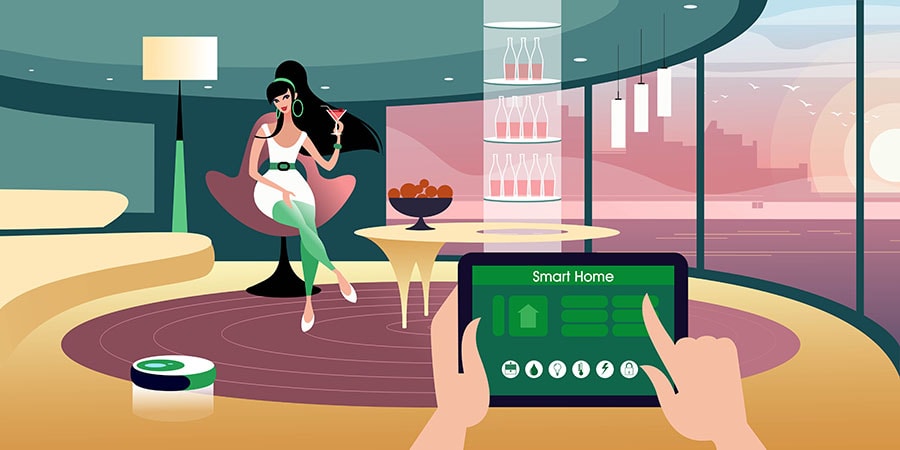 Frequently Asked Questions
Are robotic vacuum cleaners actually effective?
Of course! Although they're not meant to be a total replacement for continental cleaning, more to supplement it. While rapidly advancing, robot vacuum cleaners aren't quite yet capable of tackling large debris and tougher messes so you will still need to take care of these yourself. They are however, an amazing addition to any home or cleaning arsenal. They help pick up dust, dirt, and debris — reducing your need to frequently clean. There are even hybrid models capable of mopping, although these tend to be on the higher-end of the market.
Do robot vacuums work well on carpeting?
It all really depends on the model of vacuum and the height of the carpet. There are premium powerhouse models on the high-end of the market capable of tackling thicker carpeting like shag, where less powerful budget options may struggle even moving across a rug. Most models should be able to handle rugs and low-pile carpeting, but it's important to research this before making a purchase.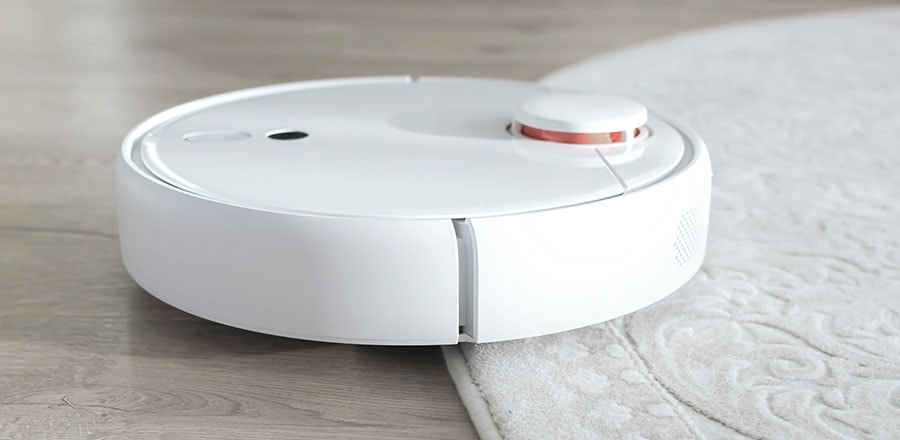 Performance on a carpet depends on the model.
Which is the best option for cleaning thick carpeting?
While there are a few models capable of tackling thick carpeting, some are better than others. We readily recommend the iRobot Roomba s9+, which excels at cleaning even deep carpeting.
Are robotic vacuums safe to use on wood flooring?
Absolutely! They may even perform better than conventional sweeping when it comes to cleaning them. This is because your robot vacuum is capable of cleaning and removing dirt trapped between boards, whereas conventional sweeping may only exacerbate this issue.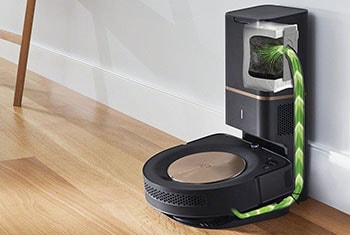 How frequently should you empty a robotic vacuum cleaner?
It is situational and depends on several factors including the size of the dustbin, how frequently you run cleaning cycles, the size of your home, and the type of debris the machine is cleaning. If you live by yourself in a smaller space and use it less frequently, you'll need to empty it less often. Conversely, if you live in a large home with small children and pets running multiple cycles daily, you may need to frequently empty it throughout the day.
Are there any robot vacuums that empty themselves?
When robot vacuums first hit the market this was a feature that consumers could only dream of, but today it's an actual reality. Not only are there multiple models that empty their dustbins on their own when docked, but there are several we've reviewed in this guide alone. Some great options with this feature include the iRobot Roomba s9+, the Roomba i7+, and the Shark IQ Robot XL.
How often will I need to replace my robotic vacuum cleaner
This will depend on how the robot is used and how well it is taken care of. With just a bit of routine care and maintenance, your robot vacuum can easily operate for several years. Be sure to follow your manufacturer's recommended advice about how to care for your device, and your robotic vacuum cleaner will surely last!
Final Thoughts
As you can see, robot vacuums are an amazing, and some would consider essential, quality-of-life investment for your home. They not only help you to reduce how frequently you need to clean by a significant amount, but they make these sparse instances so much easier to get through than before.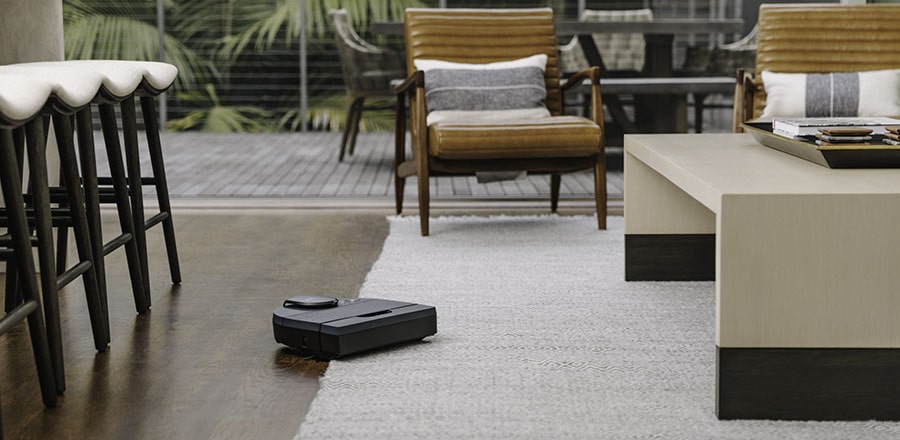 Robot vacuums are an amazing quality-of-life investment
Thanks to our careful research and tireless testing, we've brought you some of the greatest robotic vacuum cleaners currently available on the market today. These compact cleaning machines cover an array of homeowners needs, from top of the line, high-end models packed with features and advanced technology—to more modest offerings, offering core functionality designed to get the job done, all at a fair price.
No matter what your home cleaning needs are, there's an option out there for you and your home. Whether it's an apartment or a multi-story home, we curated options to cover every scenario and situation. No matter which model you choose from this list, you're guaranteed to have a reliable robot that will keep your home clean for many years to come.
If you have any additional questions, feel free to drop them in the comment section below. Be sure to follow us on social media and check back often for all of the latest Cleanup Expert tips, advice, news, and reviews!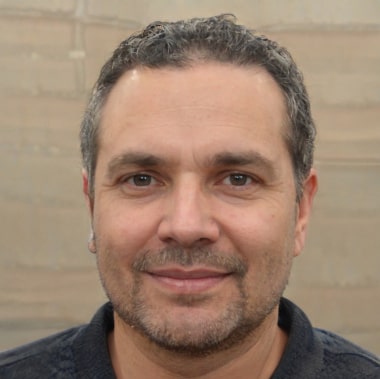 Author
Stephen A. Hancock received his M.S. in Mechanical Engineering (Robotics Track) from University of Utah in 2004. Since then, he's contributed to numerous articles and has been a consultant for many technical publications and websites.
Robot Tips & Tricks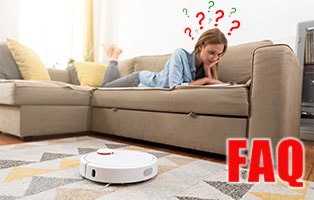 Robot Vacuum Cleaners are evolving at a rapid pace and have indeed become the new necessity for any modern household. Here's a breakdown on some of the most frequently asked questions about these devices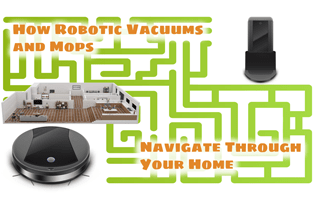 Robot vacuums and mops are smarter than first gen models. How? By adopting the smart tech used in other devices that power our lives. Here's how these robots go about mapping and cleaning your home.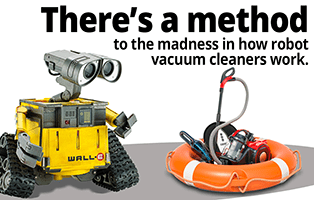 Have you ever wondered how a vacuum robot really works? Before rushing out to buy one, it's good to know about the features robotic vacuums use to clean hard floors and carpet. Read our guide to find out.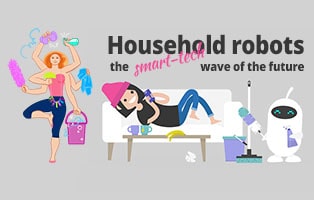 Wish you had a live-in cleaning assistant that didn't cost a fortune? Now you can! With home robots, cleaning has become more hands-off than ever before. Here are 4 types you could have right now.