Two Lucky Winners Will Receive Either a $1,500 or $3,000 Scholarship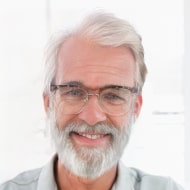 Winner Announcement — We're excited to announce the lucky winners of our

2020-2021

essay and video contest. With so many outstanding entries, it was difficult to pick just two. Our first-place winner,

Catherine Pena

, gets a

$3,200

scholarship and our second-place winner,

David Charles

, receives a

$1,600

scholarship. Thanks to everyone who participated!
We at Cleanup.Expert love fueling the academic dreams of young people. That's one of the reasons why we're proud to announce Cleanup.Expert's 2021 Scholarship Program. Two lucky winners will get money towards the college of their choice.
We're offering two prizes: a $3,000 scholarship and a $1,500 scholarship. High school seniors and college students are encouraged to apply, and tuition must be for an accredited US institution.
Our mission is to help busy homeowners find quality cleaning products they can afford. Our essay and video contest is a way for students to explore both the limitations and possibilities of the technological solutions we offer in a thought-provoking and intelligent manner.
Students may choose from a list of pre-determined topics.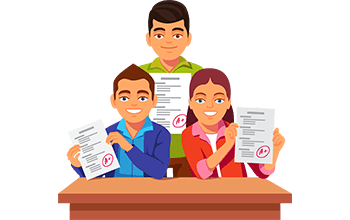 Eligibility Requirements
Applicants must be:
US citizens
High school seniors who have been accepted to an accredited US college or students currently enrolled at an accredited US college
Have a minimum GPA of 3.00
---
Topics for Essay or Video
For your submission, please write an essay of (1,800 to 2,500 words) or create a video that's (15 to 20 minutes) long. Topics are listed below:
Tell us how you'd spend $500,000 on a marketing campaign for a hypothetical automatic pool cleaner. What would you name your product? What would its slogan be? What out-of-the-box advertising strategies would you employ to get the attention of customers?
They just came out with PowerWash Simulator, a game that explores the fun and exciting world of pressure washers. What makes this activity so satisfying that someone would actually turn it into a game?
When using a floor mop, is it better to use all-natural cleaning agents, or are the tried-and-true chemical products superior?

What could manufacturers do to boost the widespread use of robot mops?
Let's say you just invented a robotic pool cleaner with technological features so innovative that industry experts, prospective customers, and potential competitors were utterly blown away. What design features did you incorporate that will make it so revolutionary?
If you were going to start a company manufacturing gas pressure washers and you were seeking venture capital funding, what would be your pitch to investors?
Describe in what ways electric pressure washers are vastly superior to their gas-powered counterparts.
What does a better job at killing bacteria and other pathogens—steam mops or regular mops? How could you improve the features of each, so they do a better job in this area?
Describe ten ways spin mops are better than robot mops.
Besides self-emptying functionality, what features could manufacturers add to robot vacuums to ensure wider consumer adoption of the technology?
What are the most significant limitations of window cleaning robots? How can manufacturers overcome these constraints in future iterations of their products?
Let's say you were going to craft a sales letter for the Sea Breeze 3000, a hypothetical air purifier. What could you say that would make it irresistible to potential buyers?
What are the best uses for upholstery cleaners?
In what ways do you think advances in artificial intelligence will disrupt the robotic lawn mower industry in the next five years?
---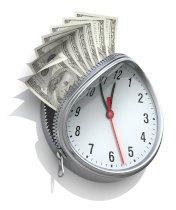 Application Deadline
Starting Date: June 30, 2021
Deadline: December 25, 2021
Winner Announcement: January 5, 2022
Awards
1st Place: $3,000
2nd Place: $1,500
---
How to Apply
Interested students must fill out the application form below to apply. From there, students can upload their essays directly. For video entries, students should upload to YouTube and submit a link to their video. They must also provide proof of enrollment to an accredited US college or their most recent college transcript.
The essay or video entry must address one of the 14 topics listed above. Submissions should be creative, engaging, and refreshingly different. We want to see logical arguments that challenge us to think about the issues at hand. Essays should be grammatically correct and be free of typos, and videos should be free of audio and visual errors.
All submissions should be wholly original works. If plagiarism is found, your entry will be automatically disqualified. Students may share information from any source, but it should be written in their own words with sources cited when referring to a specific study or quote. We will verify that all entries are original using plagiarism software.
---
Scholarship Application Form