Cleanup.Expert $2,500 Scholarship 2019
Winner Announcement – Big congratulations to our 2017-2018 Scholarship winner, Anjelica Birkin! Her submission was top notch, as were several others. You made our decision difficult, which is a good thing! Thanks to everyone who submitted an Essay or Video.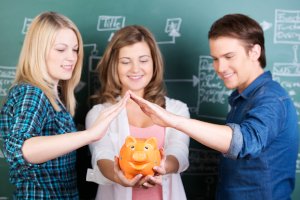 Here at Cleanup Expert, we believe in the value of education. Finding money for college can be a huge obstacle for many families. We hope to alleviate some of that financial burden with our 2019 Scholarship program.
Two winners will be chosen to receive scholarships of $2,500 and $1,000 to go towards tuition to the college of their choice for the 2019 school year. We encourage high school seniors and current college students to apply.
Because we focus on cleaning for hard-working homeowners, we want young people to understand the impact of cleaning products on our environment and society. Topics for application essays involve current issues surrounding cleaning equipment. From environmental to socioeconomic concerns, we hope to bring awareness to those who will influence our production and purchasing decisions of the future.
Eligibility Requirements
Applicants must be:
U.S. citizens
A high school senior who has been accepted to an accredited U.S. college or a student currently enrolled at an accredited U.S. college
Carrying a minimum GPA of 3.00
Topics for Essay or Video
You may either write an essay (700-1000 words) or a video (5 minute maximum) about one of the five topics listed below:
What innovations are needed to make appliances such as washers and dryers more efficient in terms of power usage?
Should kids still be taught how to use traditional cleaning equipment such as floor mops in this age of robotic cleaning gadgets?
Should chemical companies work towards the goal of manufacturing only nontoxic products?
Are electric and automatic lawnmowers the wave of the future, or are there potential environmental hazards that need to be addressed?
Besides price, what other benefits are there for homeowners to use their own swimming pool cleaners as opposed to hiring out the work? And vice versa?
How can cleaning equipment manufacturers improve conditions for foreign factory workers?
How can manufacturers better educate consumers on proper use and disposal of cleaning products to minimize risk to people, pets and wildlife?
Consumer Reports recommends throwing away the zero-degree (highest pressure) nozzle when buying high pressure power washers due to the risk of severe injuries. Should pressure washer manufacturers continue to offer the zero-degree nozzle for home pressure washers?
Application Deadline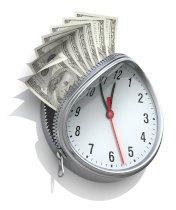 Starting Date: November 15, 2018
Deadline: June 30, 2019
Winner Announcement: July 10, 2019
Awards
1st Place: One Time $2,500
2nd Place: One Time $1,000
How to Apply
All applicants must fill out the application form on our website. There, you can upload your essay. For videos, please upload to YouTube and submit the link to your video. You must also upload your most recent college transcript or proof of enrollment to an accredited U.S. college.
Your essay or video must address one of the 5 topics listed. Make your submission creative, innovative and interesting. Give compelling arguments that really make us think about the issues at hand. It should go without saying, but please make sure your submission is grammatically correct, free of typos, or in the case of a video, free of audio and visual defects.
Plagiarism is a big no-no! You may use information from any source, but be sure to put it in your own words, and cite your sources when you must refer to a specific study or quote.
---
Scholarship 2019 Application Form
---
Do you dread m-o-p-p-i-n-g? If you're haunted with dreams of dirty water and wringing out a stained mop head until your back breaks, have a look at our listings. You'll find something that makes mopping less of a chore.

Who doesn't want to automate cleaning, especially mopping? Before you rush out to buy the best robot mop on the market, you may want to browse our 2019 reviews of the top sellers.

If you want something that's a step up from the traditional yarn-head or sponge mops, you'll want to browse our selection of the best spin mops. No electricity, batteries, filtered water, or warm up time needed!

If you're here, you're probably looking for the best rated steam mops so you won't waste time or money. You're probably tired of lugging around a sloshing bucket full of water, not to mention all the wringing and rinsing.

Who needs a pool boy when you can have one of these handy pool cleaners around 24/7? Whether you like the hands-on approach or a fully autonomous pool cleaner, we have just the thing to keep your pool sparkling.

Have a look at the top 5 pool robots to keep your pool clean in 2019. With our detailed reviews, comparisons, and buying guide, you'll know how to choose one that's right for you.

Nothing cleans months or years of grime from decks and patios like a good pressure washer. From gas to electric and battery-powered, we have just the right pressure washer you need for all those tough cleaning jobs.

Purchasing your own top-performing electric pressure washer can save you money down the road, especially if you'll use it more than once or twice a year.

A gas power washer means more cleaning power for your exterior surfaces. Check out our list of top-rated models, tested by consumers. Use our expert reviews and buying guide to get the best bang for your buck.