Cleanup Expert 2019 – 2020 Scholarship Program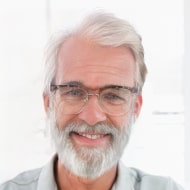 Winner Announcement – Big congratulations to our 2018-2019 Scholarship winners:

Tina Cherry (1st Place)

and

Nicholas Travis (2nd Place)

! Their submissions were top notch, as were several others. You made our decision difficult, which is a good thing! Thanks to everyone who submitted an essay or video.
Here at Cleanup Expert, we believe in the value of education. Finding money for college is a huge obstacle for many families. We hope to alleviate some of the financial burden with our 2019-2020 Scholarship Program.
Two winners will be chosen to receive one of two scholarships in the amount of $2,900 and $1,500 to go towards tuition to the college of their choice for the 2019-2020 school year. We encourage high school seniors and current college students to apply.
Because we focus on cleaning for hard-working homeowners, we want young people to understand how cleaning products affect our environment and society. Topics for application essays involve current issues surrounding the cleaning industry. From environmental to socioeconomic concerns, we hope to bring awareness to those who will influence our manufacturing and purchasing decisions of the future.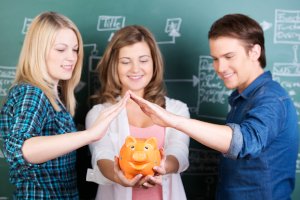 Eligibility Requirements
Applicants must be:
U.S. citizens
High school seniors who have been accepted to an accredited U.S. college or students currently enrolled at an accredited U.S. college
Carrying a minimum GPA of 3.00
---
Topics for Essay or Video
You may either write an essay (900 – 1,500 words) or a video (10 – 15 minutes) about one of the ten topics listed below:
Are automatic pool cleaners better for the environment than manual pool cleaning?
What can manufacturers do to lessen the number of injuries from pressure washers?
In 2017, researchers created a polymer sponge that only absorbs oil and not water. How could this technology be used in floor mops for homes and businesses?
Walmart has introduced robot mops to clean store floors in some locations in the US. The VP of central operations says is will help associates focus more on other tasks. However, some think this kind of technology is taking away jobs. Do you agree or disagree?
With flesh-eating bacteria infections on the rise, could robotic pool cleaners give pool owners a false sense of security so they neglect proper pool maintenance? Should manufacturers of these machines be educating the public on this subject?
How can gas pressure washers be improved to make them more eco-friendly?
When you think about the time from manufacturing to home operation, do you think electric pressure washers leave more or less of a carbon footprint than gas pressure washers?
A marketing campaign for a steam mop featuring a model who looks like the WWII "Rosie the Riveter" caused a lot of controversy over how women are portrayed in cleaning commercials. With working women still doing the majority of the housework, should more manufacturers target men in their commercials? Would it influence how households balance the workload?
The movie "Joy" from 2015 was inspired by Joy Mangano, creator of one of the first spin mops. Should more movies be made featuring women entrepreneurs in the cleaning industry, or would that perpetuate the stereotype of women doing housework?
Are robot vacuums an eco-friendly solution to clean floors?
---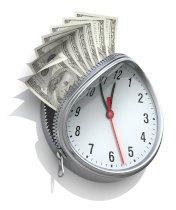 Application Deadline
Starting Date: July 9, 2019
Deadline: January 20, 2020
Winner Announcement: January 30, 2020
Awards
1st Place: $2,900
2nd Place: $1,500
---
How to Apply
All applicants must fill out the application form on our website. There, you can upload your essay. For videos, please upload to YouTube and submit the link to your video. You must also upload your most recent college transcript or proof of enrollment to an accredited U.S. college.
Your essay or video must address one of the 10 topics listed. Make your submission creative, innovative and interesting. Give compelling arguments that really make us think about the issues at hand. It should go without saying, but please make sure your submission is grammatically correct, free of typos, or in the case of a video, free of audio and visual defects.
Plagiarism is an automatic disqualifier! You may use information from any source, but be sure to put it in your own words, and cite your sources when you must refer to a specific study or quote. We will verify originality with plagiarism software.
---
Scholarship Application Form