Want to know more about the best self-emptying robot vacuum of 2023? Keep reading for our comprehensive review of the R101AE Shark IQ Robot XL.
We select, test, review and suggest the best products. We may earn a commission, if you buy something through our links.
The Shark IQ Robot XL is one of the most innovative, convenient, and best-rated robot vacuum cleaners to ever hit the market. It is developed by SharkNinja, a leading household appliance manufacturer, maybe best known to the general public for their Ninja line of kitchen appliances. Continuing the legacy of innovation Ninja is known for is the Shark brand of home cleaning appliances and accessories, with the Shark IQ Robot XL being their flagship robotic vacuum.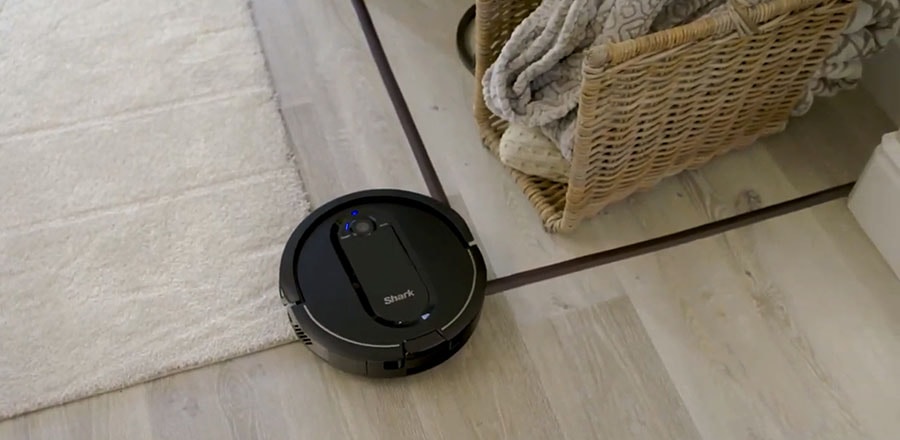 IQ Robot XL – Shark's flagship robot vacuum.
This machine can recharge, empty itself, and pick up where it left off automatically, allowing up to a month of continual cleaning without you needing to do anything. The R101AE boasts an impressive feature set with intelligent room mapping, a self-cleaning brush roll, built-in WIFI, and improved suction over previous models.
Key Features
Self-emptying base allows for up to a month of continual cleaning.
Self-cleaning brush roll prevents the buildup of long hair and pet hair.
IQ navigation technology intelligently maps your home as it cleans.
Recharge and Resume feature picks up cleaning right where it left off.
Compatible with Alexa and Google Assistant for hands-free operation.
Self-Emptying Base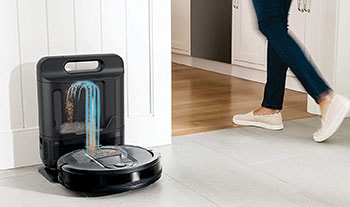 One of the Shark IQ Robot XL's best features is the self-emptying bagless bin integrated into the charging base. Paired with recharge and resume technology that picks up cleaning right where it left off, this machine is capable of continuously cleaning your home for up to 30 days without you needing to do anything.
The base itself is compact with a clean design that fits well in your kitchen or anywhere in your home. It features a small window to allow you to see debris accumulation so you can empty it if needed. In addition to intelligently recharge and empty your robot automatically, the base also self-cleans the bots brush roll, removing pet hair and long hair while preventing buildup.
IQ Intelligent Mapping and Navigation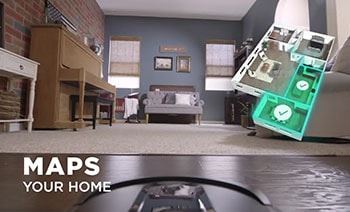 The R101AE features Sharks proprietary IQ Navigation technology, which intelligently maps your home as it cleans. Rather than just going in a direction until it hits something, the IQ Robot XL divides your rooms into segments after mapping them out. It then cleans these segments row by row, offering a more complete cleaning experience than randomly navigating competitors.
It also boasts total home mapping capability with individual room selection. This allows you to select individual rooms you want cleaned immediately and schedule per-room or even whole-home cleaning. You can control all of this and more through the SharkClean app, or even through your home assistant thanks to impressive Alexa and Google Assistant integration. Included "BotBoundary" magnetic strips allow you to establish no-go zones and section off parts of your home you don't want the robot near, such as stairs.
What Do People Like

Of course, people love the array of autonomous features that allow the Shark IQ Robot XL to offer true "set-it and forget-it" convenience. The self-emptying bin is by far the most beloved feature, but people adore the various complimenting features as well.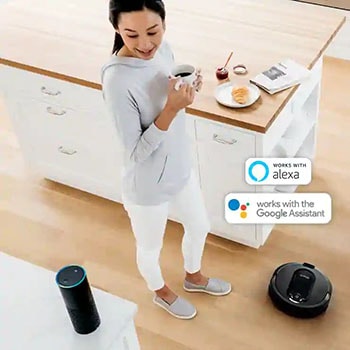 Pet owners praise the self-cleaning brush roll for its efficacy and the headaches saved after dealing with competing models, as well as the improved suction capability that actually collects all of their pet hair. People also love the recharge and resume feature instead of other models that restart their cleaning cycle after charging.
Customers enjoy the included SharkClean app, which allows you to select individual rooms for immediate cleaning, set up a cleaning schedule, or even manually operate your device if desired. Additionally, users love the Alexa and Google Assistant integration, allowing you to tell your robot to start or stop cleaning through your smartphone or smart home assistant.
Many appreciate the ease-of-use afforded by these features, requiring little to no babysitting or other headaches compared to lower-end options. People also love its affordability considering the features, costing significantly less than other flagship models.
What Do People Dislike

The R101AE is not the quietest robotic vacuum cleaner available, and can be noticeably noisy on surfaces like hardwood. The "up to a month" of allowing your base's bin to fill is under ideal conditions, and you will likely have to empty it earlier than that.
The mapping and navigation, which are great when working, aren't the most reliable. There are several users that have had difficulty getting the Shark IQ XL to map out their home correctly, although there are workarounds available online. Obstacle detection could be improved, and the bot may occasionally become stuck on small objects or be unable to navigate under furniture such as tables and chairs.
The battery life isn't the greatest, and your robot may need to return to base multiple times before completing its cleaning cycle. Thankfully the annoyance this may cause is offset by recharge and resume technology that allows it to pick up right where it left off.
Why Should I Buy The Shark IQ Robot XL
While not the most powerful option available on the market, the Shark IQ Robot XL offers an astonishing array of autonomous features that certainly make it the most convenient. Once you've mapped out your home and established a schedule, the R101AE is capable of cleaning your home on its own for up to an entire month of hassle-free cleaning. This level of autonomy and convenience is genuinely unprecedented in the industry, and we hope to see more manufacturers adopt these features in the future.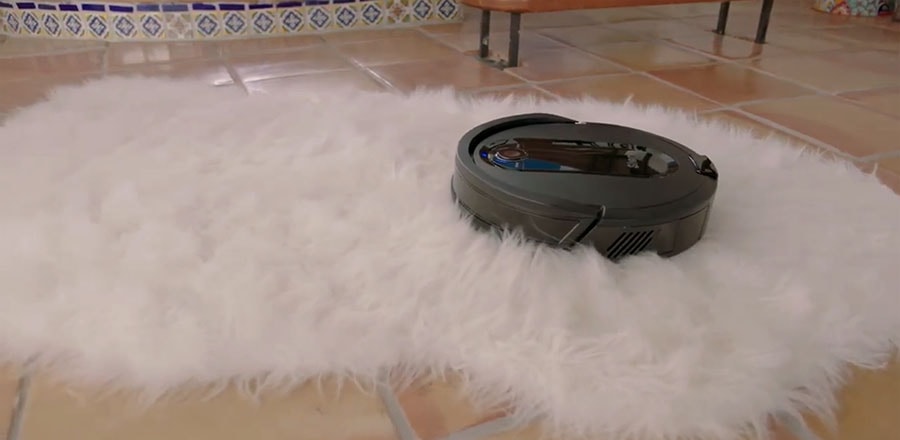 It's a premium model which is more affordable than most competing offerings.
For a premium flagship model, it's more affordable than most competing offerings. Users looking to upgrade, or those who have always wanted to try a high-end robot vacuum but have had aversions to their cost, should buy the Shark IQ Robot XL. It offers one of the few authentic autonomous cleaning experiences, which alone is worth the reasonable investment.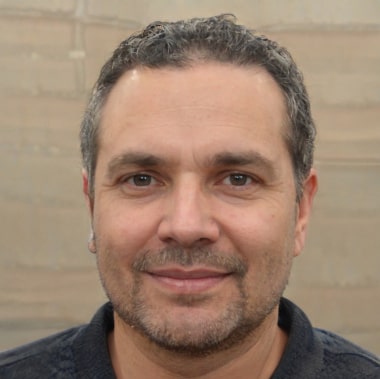 Author
Stephen A. Hancock received his M.S. in Mechanical Engineering (Robotics Track) from University of Utah in 2004. Since then, he's contributed to numerous articles and has been a consultant for many technical publications and websites.
---
Robot Tips & Tricks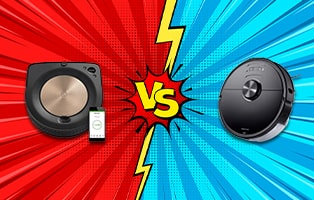 If you want to know which company wins the "Roomba vs. Roborock" battle, check out our article. You'll learn what makes each model exceptional, and things you'll need to know before buying.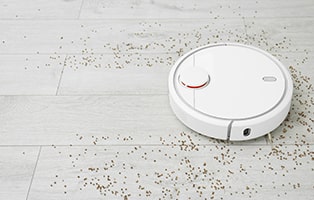 Robotic vacuum navigation systems include sensor mapping, camera mapping, gyroscopes, LiDAR, and SLAM. Read all about this technology in our informative article.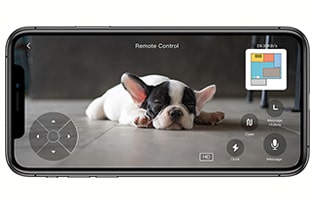 If you're worried that your robot vacuum is spying on you, you're not alone. Read our information-packed article to find out if it is, and what you can do about it.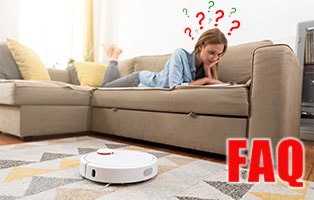 Robot Vacuum Cleaners are evolving at a rapid pace and have indeed become the new necessity for any modern household. Here's a breakdown on some of the most frequently asked questions about these devices