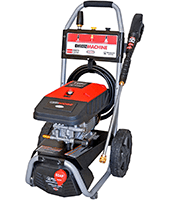 Learn What Makes The Simpson Cleaning 61016 Electric Pressure Washer So Special In Our Useful 2021 Cleanup Expert Review!
The Clean Machine 61016 is an exemplary entry to the electronic pressure washing space and a welcome addition to Simpon's stellar lineup of outdoor power equipment. This unit offers a straightforward design, essential features, and powerful performance – all bundled together in one competitively priced machine.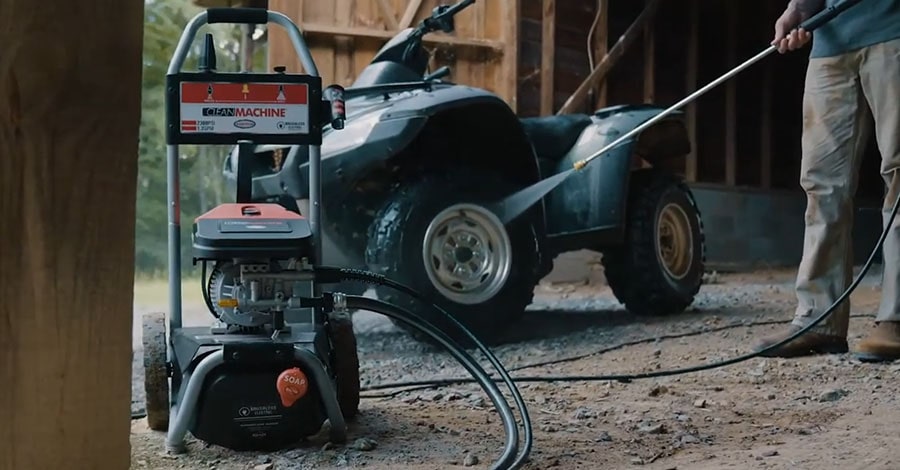 Simpson 61016 is an easy to use, competitively priced machine
Although not as powerful as their gas-powered counterparts, electric pressure washers are an intelligent and economical way for homeowners to tackle basic cleaning and maintenance projects throughout their property. They are far quieter options and don't rely on the direct consumption of fossil fuels to operate.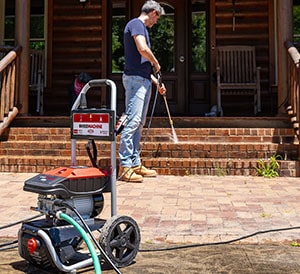 According to
research
published in the journal Chemical Engineering, these machines are able to clean without contaminating the air.
While not the most innovative or feature-packed offering we've come across in our extensive reviewing and testing, the 61016 manages to deliver the essential and vital features any homeowner would need in tackling basic domestic projects. Not only that, but it tends to do so with an impressive amount of power for an electric consumer pressure washer.
To see if the Simpson Clean Machine 61016 is the perfect pick and addition to your home cleaning arsenal, let's break down the good, the bad, and everything in-between in another concise-yet-comprehensive Cleanup Expert review.
What's Included With The Clean Machine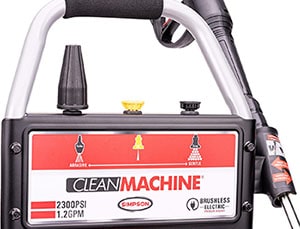 Your purchase of the Simpson Clean Machine 61016 includes the following items out of the box;
25 ft. Non-Marring, Abrasion-Resistant, Flexible Hose
35 ft. GFCI Power Cable
3 Quick Connect Nozzles (15°, Soap, Turbo)
Onboard Detergent Tank
While not overly abundant in accessories, the 61016 manages to deliver everything you need for domestic cleaning in one simple and convenient package. The addition of onboard storage for your quick-connect nozzles, as well as the onboard detergent tank, are both welcomed inclusions and help bolster this already robust offering.
Product Dimensions
Length – 19.37 Inches
Width – 15.66 Inches
Height – 21.61 Inches
Weight – 55 Pounds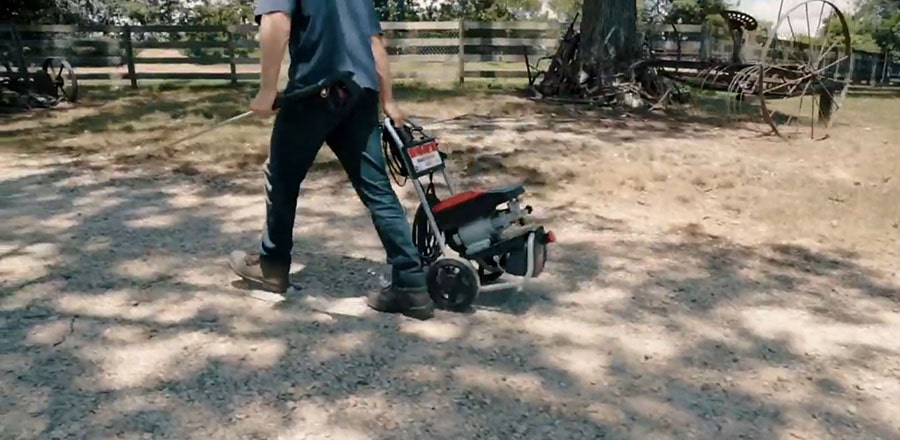 Simpson Clean Machine 61016 comes in a conventional form factor
The Simpson 61016 comes in a conventional form factor, standing directly against most electric pressure washers in the market. Not being overly bulky or heavy is a huge plus, making moving the unit a breeze. As a dolly-style unit, it isn't able to be readily stored under workbenches and tables, but also isn't necessarily burdensome to store.
Key Features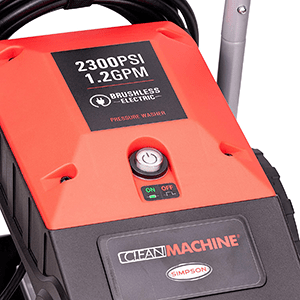 Powered by a 120v Simpson brushless electric induction motor, the clean machine's OEM axial cam pump outputs a mighty 2300 PSI flowing at a rate of 1.2 GPM. This power allows it to tackle pretty much any domestic task you may have, while still being able to take on enough more demanding tasks – albeit with a bit of effort and patience.
The three included quick-connect nozzles are standard offerings and valuable to have, with stock 15° and soap tips, as well as an additional turbo nozzle for those tougher tasks. The lengthy 25-foot Santoprene hose is both non-marring and flexible, and shouldn't kink with proper storage and use.
What Do People Like

Customers love the ease-of-assembly and use that the Clean Machine provides them, making getting started and operating the device more straightforward than ever. People love the length of the hose paired with the size of the power cable, making cleaning around your home without needing to find another outlet viable with this machine – for smaller homes at least. Users also enjoy the durability of the steel frame and the power provided by the axial cam pump.
A simple yet straightforward praise that seems to appear across a majority of reviews is noting how well this machine cleans, with many going out of their way to comment on how well it performs compared to their former gas-powered units.
What Do People Dislike

There are instances of people having problems with quality control, facing specific issues that don't appear to be consistent or widespread among owners. Some have reported issues with the machine breaking down after only a few uses, while others have noted that their unit overheats rapidly after powering up.
Thankfully, Simpson's support tends to be easier to contact and more helpful than some competitors, and they will happily help with any issues covered under warranty.
Should I Buy A Clean Machine 61016
For homeowners looking for a solid and versatile electric pressure washer capable of readily handling most domestic cleaning projects, the Simpson 61016 is an excellent option. It offers all of the essential features any homeowner should reasonably need, durable and quality components, and an unrivaled ease-of-use that makes getting set up and started a breeze.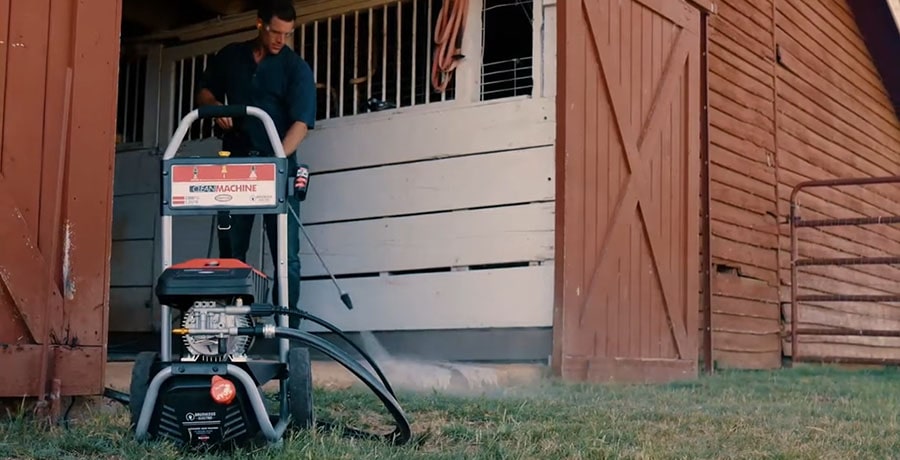 Clean Machine 61016 is an excellent option for any homeowner
You should always comparison-shop and carefully research all options before committing to any significant purchasing decision. To help inform and guide you, we've compiled a list of the best-of-the-best electric pressure washers on this page. For this product in particular, we can wholly recommend the Simpson Clean Machine 61016 as a worthy addition to your home cleaning arsenal and routine.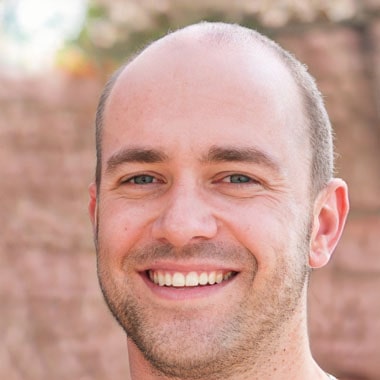 Author
Alex owns a home improvement and restoration company in Vancouver. He obtained his Bachelor's degree in Construction Management from Saskatchewan Polytechnic and is a NARI Certified Remodeler. His team does a wide range of home restoration products, both interior and exterior.
---
Pressure Washer Tips & Tricks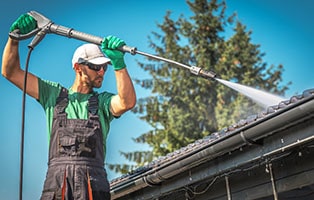 You're not a professional roof washer. That's why you need advice on whether pressure washing your roof is a good idea. Here you go..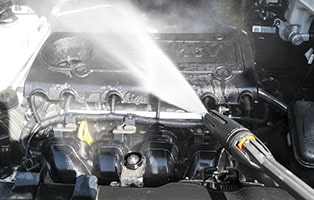 A car engine bay is one of the dirtiest parts of a vehicle, yet one of the least frequently cleaned. Learn more about how to power wash an engine and the best methods for doing so.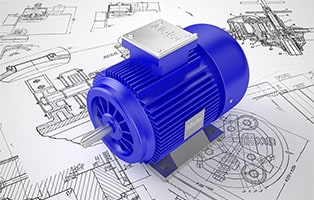 High-powered motors have become a must have for today's pressure washers, but choosing one over the other can be difficult. So, is an induction motor or universal motor better for a pressure washer? Read more to find out which is best for you.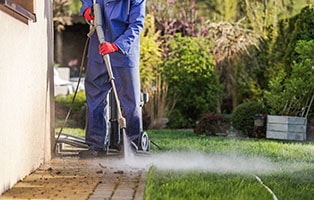 A pressure washing business can be quite lucrative. In our article, we list the 15 steps you need to take if you want to join the ranks of those making $1,000 or more a day.