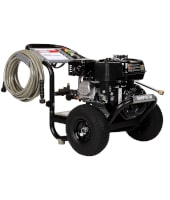 Is the SIMPSON Cleaning PS3228 gas power washer worth the investment? Read our 2023 review to find out.
We select, test, review and suggest the best products. We may earn a commission, if you buy something through our links.
When it comes to power, nothing beats a durable gas pressure washer like the Simpson PS3228. While it's better for experienced pressure washer users and even contractors, beginners shouldn't have much trouble if they follow the instruction manual closely. This machine is tough enough to handle any exterior cleaning job you can throw at it.
This unit isn't cheap, however, though it's average in price on the gas pressure washer scale. This machine has a pressure rating of 3300 PSI at 2.5 GPM for an impressive CU score of 8250.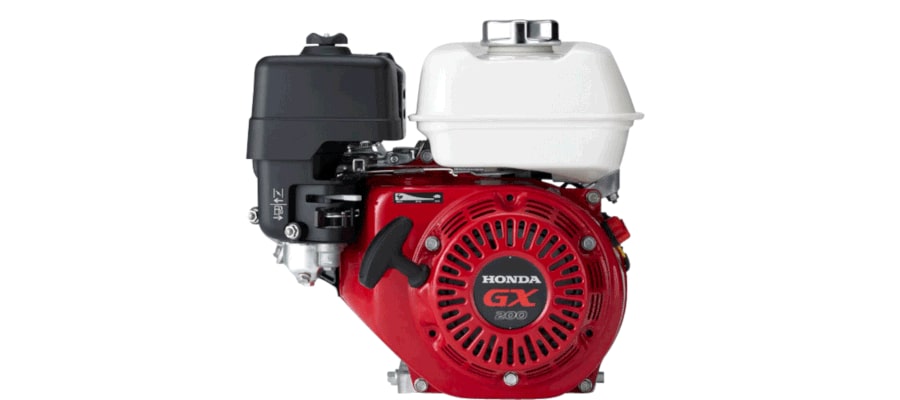 Powerful Commercial Engine – HONDA GX200
What do you get with a SIMPSON PS3228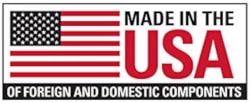 Honda GX200 OHV engine w/ oil alert
3-year engine warranty
AAA industrial triplex plunger pump with PowerBoost
2-year pump warranty
25 ft. x 5/16" MorFlex hose
5 quick-connect nozzles: 0, 15, 25, 40 & soap
16" steel spray wand
Welded steel frame
10-inch pneumatic tires
Safety lock on spray gun
Includes engine oil
The hose is non-marring, kink & abrasion resistant, and has threaded M22 connections to both pump and spray gun. Four-ply rubber wheels can handle rough terrain and help absorb vibration when the unit is running. The oil alert automatically shuts off the engine when it detects low oil to prevent engine damage.
There is a 50-foot extension hose and a 31-inch extension wand available for purchase separately.
Product dimensions
Weight: 84 pounds
Height: 25 inches
Length: 34 inches
Width: 20 inches
This is a compact machine compared to other commercial-grade gas power washers. The long-lasting Honda engine has an overhead valve which allows maximum power in a compact space. The AAA industrial triplex pump is more compact than an equivalent axial cam pump.
While the compact size is good for storage, the handle is a bit low. If you'll be using it for a long period of time or for commercial use, rolling it around might be hard on your back after a while.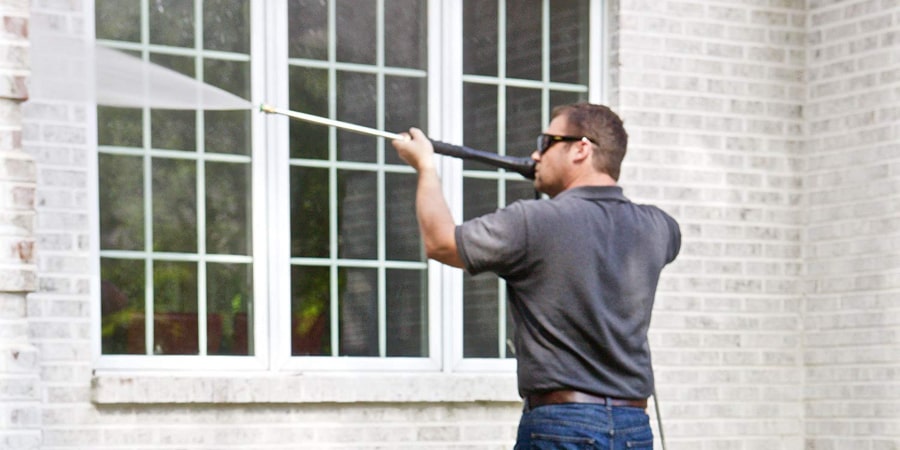 Performance
This machine has performed well on a variety of jobs, including concrete, gutters, cars, decks, siding, sidewalks, 2nd story surfaces, patio furniture, sheds, and bluestone. It's been able to run for at least 6 hours at a time, with only a few short breaks for fuel, etc. It's important to pay attention to the oil level. The oil alert sensor will switch off the engine if the oil level is too low. So if the engine dies during a job, check the oil level first!
Due to the power on the machine, users warn to be very careful around delicate surfaces such as car paint. The throttle can be adjusted to decrease pressure, along with switching to a higher degree nozzle, and increasing the distance between spray gun and surface.
Tall customers recommend purchasing the wand extension to prevent back pain when cleaning ground-level surfaces. Backfiring seems to be a common issue, but also doesn't cause any problems and improves after prolonged use. The engine is loud, as are many gas power washers, so hearing protection is recommended.
---
What's to love about the SIMPSON Cleaning PS3228

Many customers commented about how easy this machine was to start, usually within a couple of pulls of the starter cord. Several commented on how well the unit was packaged with tight foam all around it. They liked the low profile for easier storage in the garage.
Several customers were pleased with how lightweight the machine is and that one tank of gas can last 3+ hours at full throttle. They are very happy with the power and versatility of this machine, which can tackle very tough jobs and 2nd story surfaces with no problems. California residents are glad that this machine is CARB compliant for emissions in that state and all across the USA.
Beginner pressure washer users found the instruction manual to be very clear and straightforward. The manual also is very clear about storage procedures, which you need to follow closely when storing for prolonged periods so the pump isn't damaged.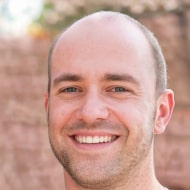 Be sure to follow all winterizing and storage directions carefully. Water left in the pump or old gas left in the engine can cause big problems in below-freezing temps.
What's not so great about the SIMPSON Cleaning PS3228

Customers wish the handle was longer so it's easier to roll this machine around. Sometimes the vibration from the engine causes the machine to "walk" across the ground or causes the nozzles to fall off the nozzle holders. Also, some users reported that after a month or so of operation, the engine sometimes didn't start easily. One customer suggested installing a better quality spark plug to improve this issue.
Packaging can also be an issue. Some customers found there were holes in the boxes where pump inlets or outlets had damage to the threads and/or cracked control switches. Also, since the unit is so low profile, the hose can drag along the ground, which can make rolling it difficult.
Simpson customer service can be really hit or miss, with some people having trouble reaching a service representative.
---
Basic startup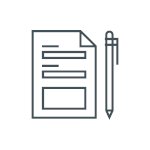 Upon unboxing, be sure to read through the manual and quick start guide to familiarize yourself with all the parts. Check to see that nothing is missing or broken before you start the machine.
Some assembly is required. The handle and nozzle holder are simply hand-screwed on with included saddle bolts and knobs. There may be a little oil in the engine left over from testing, but you'll need to fill up the reservoir with the included oil. There should already be oil in the water pump. In a well-ventilated area, add gasoline (octane 86 or higher is recommended).
Insert the nozzles onto their color-coded grommets on the nozzle holder for storage. Connect the wand to the spray gun and tighten. Attach the high pressure hose to the other connection on the spray gun. Connect the other end of the high pressure hose to the pump outlet. Connect your garden hose to the pump inlet.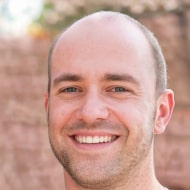 Avoid over-tightening any threaded connections. This will strip the threads and cause leaks.
Insert preferred quick-connect nozzle to spray wand by pulling back the coupler and inserting the nozzle. Release the coupler, then twist the nozzle to ensure it's secure. Turn your water faucet on all the way. Depress the trigger to release air until you see a steady stream of water running from the wand.
Turn the fuel switch and engine switch to the ON position. Move the choke to the CLOSED position. Pull the starter cord to start the engine. Once started, gradually move the choke to the OPEN position. For more detailed assembly and usage instructions, troubleshooting tips, and more, consult the user manual.

Rundown of the Pros

Commercial cleaning power
Variable pressure for versatile use
Easy to start
Fuel efficient
CARB compliant
Clear, easy-to-follow manual
Low profile for easy storage

Rundown of the Cons

Simpson customer service is lacking
Vibrates a lot
Quality control issues w/ shipping
Handle too low
Hoses may drag on the ground
Loud
Relatively expensive
Final thoughts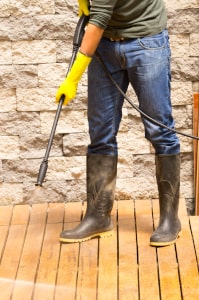 The SIMPSON Cleaning PS3228 is a lite commercial-grade gas power washer that is probably best for experienced pressure washer users due to its power potential. However, the instruction manual is easy enough to follow for a beginner.
All in all, it's more than the average homeowner needs, but if you're looking for something that can tackle heavy duty jobs that require long run times, this machine is a good option. It's fuel-efficient, CARB-compliant, and compact enough to store in a small garage. So long as you're on the ball with maintenance and winterizing, you should get many years of use out of this machine.
Be aware that Simpson customer service isn't always responsive, and that you might have a hard time finding a local technician to repair anything on it. As soon as you unbox the machine, go through every part to make sure nothing is missing or damaged. If there is a problem, the sooner you can report it, the better, as it may take some time to get assistance.
Optional accessories

Rated up to 4500 PSI, comes with 1⁄4" quick connect tip for easy insertion of nozzles, fits most gas pressure washers.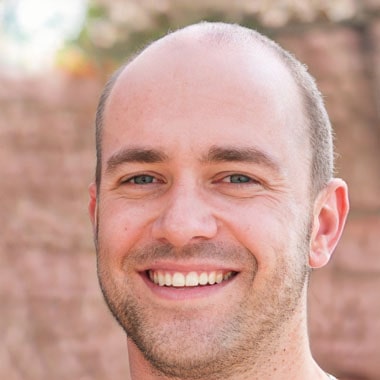 Author
Alex owns a home improvement and restoration company in Vancouver. He obtained his Bachelor's degree in Construction Management from Saskatchewan Polytechnic and is a NARI Certified Remodeler. His team does a wide range of home restoration products, both interior and exterior.
---
Pressure Washer Tips & Tricks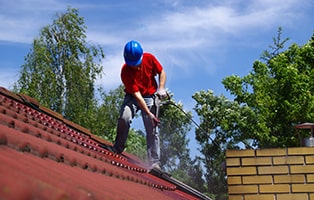 The leaves are starting to fall, and you may be thinking about power washing your gutters. Why? It's the perfect time of year to maintain those dirty drainage systems. The cool weather brings out dirt build-up, which can cause more problems.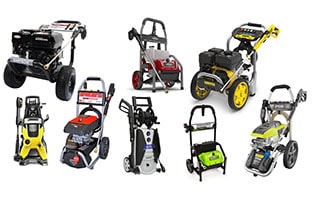 When it comes to cleaning grungy patio furniture, dirt-encrusted siding, and oily driveways, power washers are an indispensable tool. Read our article to find out which companies make the best ones.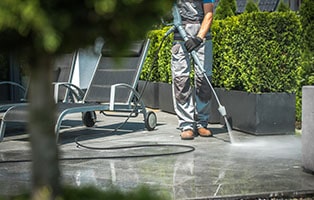 A pressure washer is a way to clean your patio that doesn't involve lots of strenuous scrubbing. Read about the 7 steps you'll need to follow if you want your patio cleaning to be a smash success.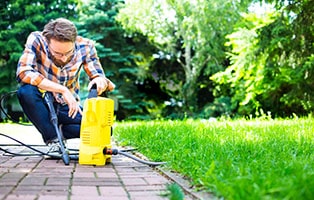 If your pressure washer is getting hot too frequently, this could be a sign that there's either something wrong with it, or you're doing something wrong. Read our article to diagnose these problems.