About Our Robotics Expert, Stephen A. Hancock
Stephen A. Hancock received his M.S. in Mechanical Engineering (Robotics Track) from University of Utah in 2004. Since then, he's contributed to numerous articles and has been a consultant for many technical publications and websites.
Ever since he first saw Star Wars as a kid, he's had a fascination with all things robotic. Over the past two decades, he has worked for a number of innovative companies, most recently for Siemens to help with the development of the Digital Twin Program to facilitate the efficient development of autonomous automobiles. He's also worked for other leading innovators such as healthcare robotics company Barrett Technology to develop robotics for neurorehabilitation.
Stephen owns a number of robotic devices for his own home, including three robotic vacuums, a robotic pool cleaner, and a robotic lawnmower he named "Chewy" (paying homage to Chewbacca from Star Wars). Along with his wife, Stacy, two daughters, four dogs, and a new grandson born in 2019, his life is quite busy. So he's happy to get as much autonomous help as possible around his home.
We're grateful that Stephen has generously lent his expertise and advice to making sure our content on robotic devices is on track with the latest developments. We look forward to many more years of collaborating with him to keep you informed about robotic innovations for the home.
Robot Tips & Tricks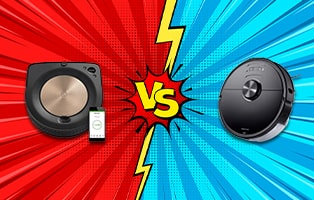 If you want to know which company wins the "Roomba vs. Roborock" battle, check out our article. You'll learn what makes each model exceptional, and things you'll need to know before buying.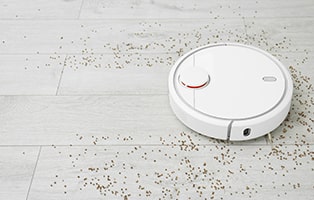 Robotic vacuum navigation systems include sensor mapping, camera mapping, gyroscopes, LiDAR, and SLAM. Read all about this technology in our informative article.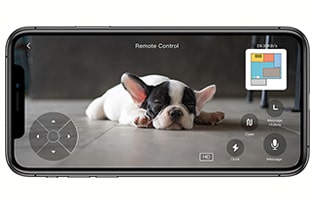 If you're worried that your robot vacuum is spying on you, you're not alone. Read our information-packed article to find out if it is, and what you can do about it.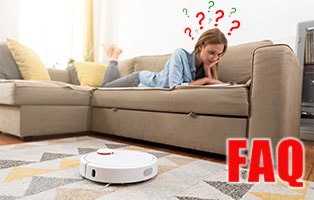 Robot Vacuum Cleaners are evolving at a rapid pace and have indeed become the new necessity for any modern household. Here's a breakdown on some of the most frequently asked questions about these devices