The light, yet powerful Sun Joe SPX3001 is a good value for your dollar. Find out why in our 2023 review.
We select, test, review and suggest the best products. We may earn a commission, if you buy something through our links.
The Sun Joe SPX3001 is a good, all-purpose pressure washer that can tackle light to medium-duty cleaning. For most homeowners, that's all you need. This one is sometimes confused with the SPX3000, but with the SPX3001, you have a hose reel the earlier model does not, plus 1 large onboard detergent tank rather than 2 smaller ones.
Like the other models in the SPX line, the SPX3001 has a 1,800-Watt, 14.5-Amp motor that drives an axial water pump. Also like the other models, it benefits from a Total Stop System (TTS) that automatically shuts off the pump when the trigger is disengaged. This saves energy and extends the life of the pump.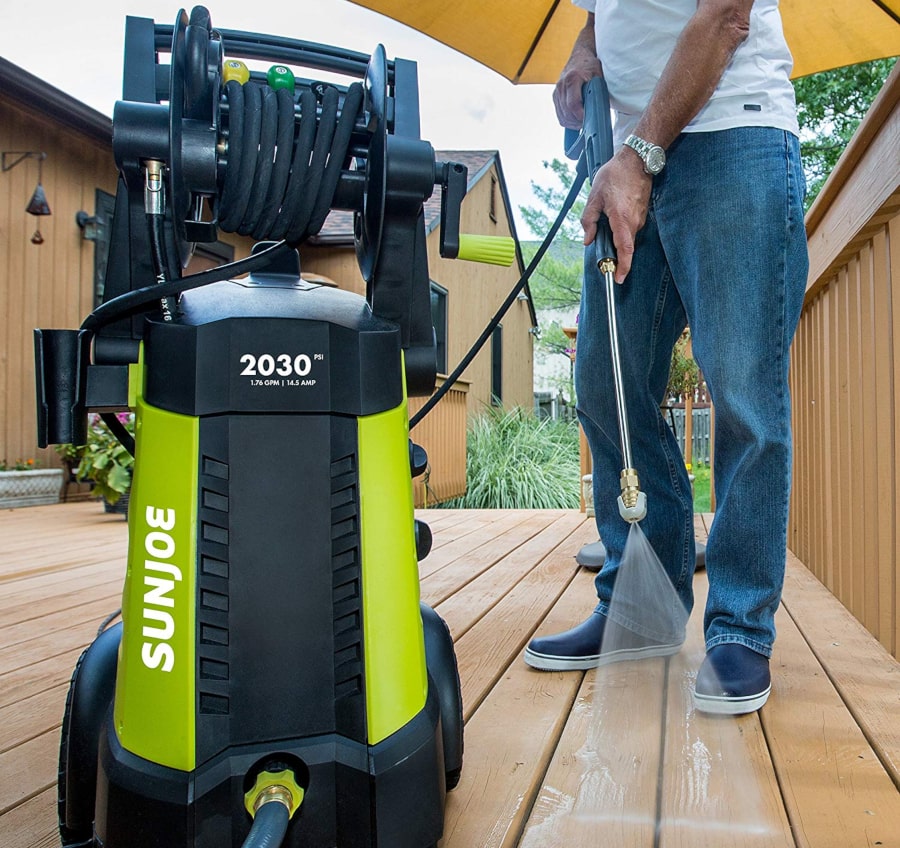 The price is right for the power and features
The sleek, modern design looks less industrial than other power washers, yet don't let its pretty package fool you. It still packs a powerful cleaning punch for such a lightweight washer. The best thing is, it won't break the bank either. It's not the cheapest on the market, but it's certainly not outrageously priced for its performance value.
What do you get with the Sun Joe SPX3001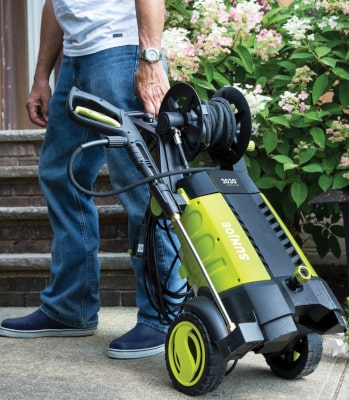 14.5-Amp, 1800-Watt motor
2030 PSI
1.76 GPM
CU Score: 3573
5 quick-connect spray nozzles (0, 15, 25, 40, and soap)
Hose reel
20-foot hose
35-foot power cord
Large 40.6-oz detergent tank
TTS – total stop system
Needle clean out tool
2-year full warranty
Unlike many manufacturers, Sun Joe offers a full, no questions asked 2-year warranty. Note that this only applies to new units. Refurbished units only have a 90-day warranty. Both types have an option to purchase an extended warranty of up to 3 years. Customer service for the most part is very responsive, though you may have to wait on hold for a few minutes. Patience is worth it for a no questions asked warranty.
The axial pump is rather generic instead of a well-known brand. Therefore quality may be a little less than it could be. The power cord has a simple hook to store it on, but some customers said it wasn't big enough, so it was hard to keep unneeded cord length out of the way while using.
Note: The needle clean out tool is taped to the back of the owner's manual. If it's not, call customer service so they can send you one.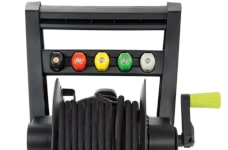 Like other hose reels on power washers, customers either love or hate the one on the SPX3001. Many customers had no issues with it and say it is easy to turn. Others say it felt flimsy. The biggest issue is that its placement on top of the machine can make the whole washer prone to tipping over while reeling or unreeling the hose. That's not too surprising with this tall, light, and slender machine. You can prop it against a wall or brace it with your foot or leg to avoid this.
Product Dimensions
Height: 33.5 inches
Width: 16.5 inches
Length: 14.4 inches
Weight: 32 pounds
The weight of this machine and others in the SPX line has been a big plus for many customers. Rather than large, heavy machines that they dread lugging out of the garage, many said they were much more likely to pull the SPX3001 out since it was so light and easy to move.
A few people noted they liked the size for indoor jobs since it fit well in tight spaces. Several noted it was a good size for storing in the garage as well. Note that it doesn't have a fold down handle or any other compact storage features so it might not fit under workbenches or low-clearance shelving.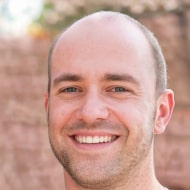 Here's how you operate it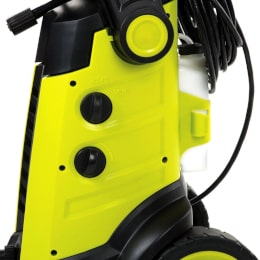 The Sun Joe SPX 3001 is easy to set up for immediate use, but will require some assembly. The hose is already on the reel. All other parts can be attached by hand except for the spray gun holder and wand protector, which are secured with screws.
These are both plastic pieces. Slide the spray gun holder into position, then secure it with one of the two included screws. For the spray wand protector, you snap it onto the bottom left of the unit. Then you secure it with the other screw.
Once that's done, setup and operation are pretty straightforward.
Insert the spray wand into the trigger gun and rotate to lock them together.
Connect the hose to the trigger gun.
Connect the garden hose adapter to the water inlet on the washer, then attach your garden hose to the adapter (minimum garden hose internal diameter: ½ inch). Your hose must be reinforced.
Attach your garden hose to the water supply faucet.
Make sure the power switch is turned to the OFF (O) position, then plug the power cord into a grounded outlet.

Note: If the light on the GFCI plug is not on once plugged in, press the reset button.

Engage the safety lock on the trigger handle.
Snap your preferred nozzle onto the end of the spray wand until it clicks into place.
Turn on your water supply to full flow.
Disengage the safety lock.
Press the trigger until you see a steady stream of water flowing from the spray wand.
Turn the power switch to the ON (I) position to start the motor.
Be sure to read through the owner's manual before you first operate the machine and highlight any important safety information. The manual is easy to follow with good illustrations.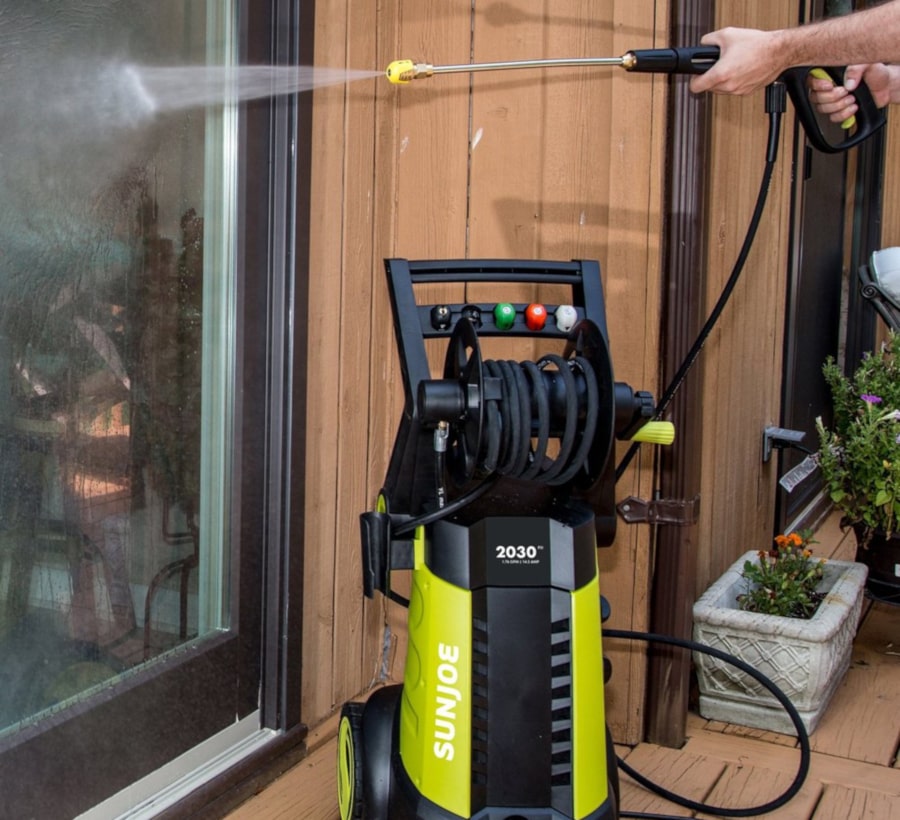 How did it perform
As with most electric pressure washers, don't expect a heavy-duty, hours-long performance. This pressure washer works well for most common cleaning tasks when you don't have severely set-in stains or a decade of grime buildup.
Customers have reported good results cleaning a wide variety of surfaces, including cars, vinyl siding, porch railings, window sashes, wooden decks, lawn furniture, boats, driveways, fences, 1st story windows, outdoor rugs, tile in showers, brick patios, Trex decks, stone walls, and gazebos.
It's important to note that the 2,030 PSI rating is for maximum internal pressure. Typical working pressure will only be around 1,450. For many customers, this wasn't an issue. Others reported low pressure that resulted in poor cleaning.
We suspect that some of these reports are due to 1. comparing performance to the pressure of a gas power washer and 2. low pressure from the water supply. One customer did admit having low water pressure at their water supply, so this could definitely impact your washer's pressure output. Also, your water supply should be turned FULLY on, and you must use a reinforced garden hose with at least a 13mm interior diameter.
For some customers, the hose reel felt too flimsy, and the hose was too stiff to roll or unroll it easily.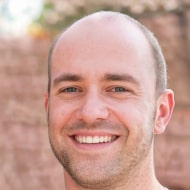 Fully unroll the hose before you turn on the water. That will help a lot with its flexibility. Empty the hose of water before reeling it back up.
For the hose, 20 feet wasn't enough reach for some cleaning tasks such as boats or full-sized trucks. Several customers recommended buying a 25-foot hose extension. But keep in mind that the longer the hose, the more pressure you will lose.
---
What's to love about the Sun Joe SPX3001

The price is right for the power and features. Of those features, there are many to love, like the Total Stop System – a great safety feature and helps prolong the life of the pump. The large detergent tank holds a lot of liquid, and you can better ration it with the detergent dial. Though customers are divided on this one, the hose reel can be a very helpful addition for compactly storing the hose.
It's light at 32 pounds, plus the slender design fits well in tight spaces and indoor areas. It doesn't take up a lot of storage room either.
Sun Joe's 2-year full warranty is probably the best thing about this washer. For any manufacturer defect, they will replace parts or the whole machine for you, no questions asked.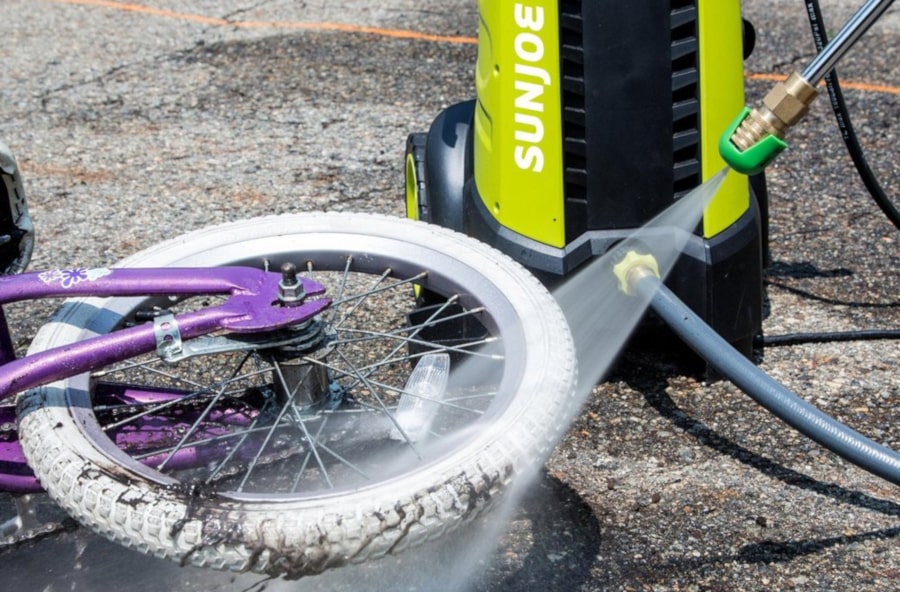 What's not so great about the Sun Joe SPX3001

If you're tall, you may have to bend to roll this machine around. Plus, the cord reel on top and the slender design can make this unit topheavy, so tipping over is a real concern. The pump is generic, not from a well-known brand.
The warranty is only for new units and normal, residential operation. Refurbished units or commercial operation only has a 90-day warranty. Anything not approved in the owner's manual – for instance: extension cords, faulty or non-compatible water or power sources, detergent not approved for use in pressure washers – can void your warranty.
The hose may be too short for some jobs. You can purchase a hose extension but may lose pressure, plus the hose reel may not hold a longer hose very well. The hose connections are plastic, so they could be prone to stripping if you overtighten.
For some people, the detergent didn't flow well. That may happen when the siphon tube gets clogged, so be sure to clean it after each use.
For more versatility in your cleaning experience, try these optional accessories:

Stiff scrubbing bristles combined with a spinning water jet works to clean large surfaces such as patios, driveways and more in less time.

This universal turbo nozzle cleans up to 40% faster than standard nozzles. Great for hard surfaces with set-in stains and heavy grime.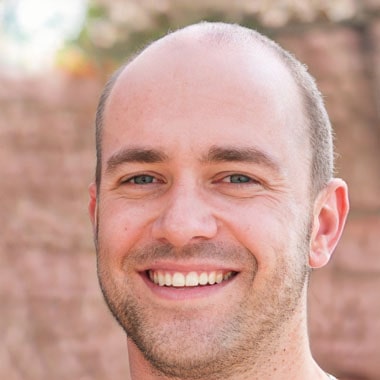 Author
Alex owns a home improvement and restoration company in Vancouver. He obtained his Bachelor's degree in Construction Management from Saskatchewan Polytechnic and is a NARI Certified Remodeler. His team does a wide range of home restoration products, both interior and exterior.
---
Pressure Washer Tips & Tricks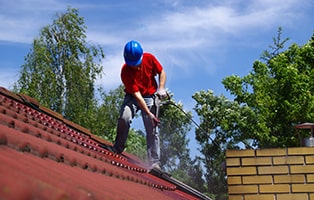 The leaves are starting to fall, and you may be thinking about power washing your gutters. Why? It's the perfect time of year to maintain those dirty drainage systems. The cool weather brings out dirt build-up, which can cause more problems.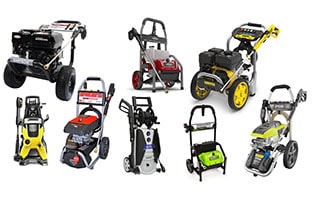 When it comes to cleaning grungy patio furniture, dirt-encrusted siding, and oily driveways, power washers are an indispensable tool. Read our article to find out which companies make the best ones.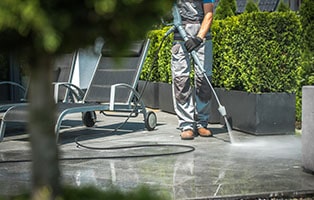 A pressure washer is a way to clean your patio that doesn't involve lots of strenuous scrubbing. Read about the 7 steps you'll need to follow if you want your patio cleaning to be a smash success.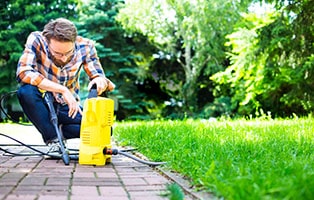 If your pressure washer is getting hot too frequently, this could be a sign that there's either something wrong with it, or you're doing something wrong. Read our article to diagnose these problems.