Here are the Best Automatic Pool Vacuum Cleaners of 2023 for getting your pool crystal clear
If you want to enjoy all the incredible benefits of pool ownership without doing much work, consider buying a pool vacuum cleaner. The refreshingly cool water of a backyard swimming pool provides a much-needed break from the oppressive heat of a blisteringly hot summer afternoon.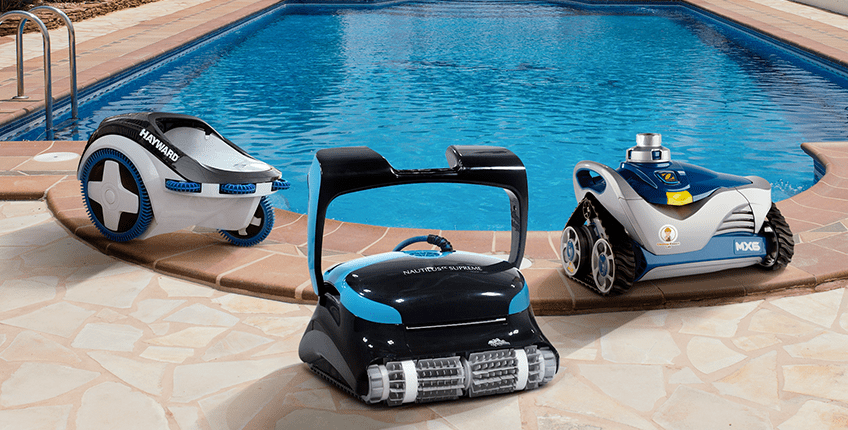 Dolphin Nautilus CC Supreme – Our Choice!
However, keeping your pool blessedly free from disgusting algae, nasty leaves, twigs, and other debris usually means a lot of backbreaking effort. With an automatic pool cleaner at your command, you won't sweat up a storm trying to keep your pool clean.
These labor-saving devices are excellent at removing debris from the water surface, floor, walls, and waterline. What's more, they work on any pool size. Because they're more cost-effective than hiring an expensive pool service, they typically pay for themselves in a year or two.
With a dizzying array of options out there, it can be challenging to the nth degree to choose the best automatic pool cleaner for your needs. Reading our informative guide of the best pool cleaners on the market will help you to make the right buying decision.
Automatic Pool Cleaners: Our Top Picks For 2023
We select, test, review and suggest the best products. We may earn a commission, if you buy something through our links.
Most pools have a dedicated filtration system that uses diatomaceous earth, sand, or other material to filter out fine particles. However, most of them aren't good at taking care of all the dead bugs, rocks, twigs, leaves, and other debris that have a nasty habit of collecting on pool floors and walls.
If you want to keep these areas of your pool clean, you'll need to vacuum them. However, doing this chore by hand could eat up several hours of your precious time each week. Pool cleaner vacuums save you from having to do this.
Unlike other kinds of pool sweepers, robotic ones are self-contained, which means they're 100% independent of your pool's pump and filter. This makes for less wear and tear on your pool's dedicated equipment.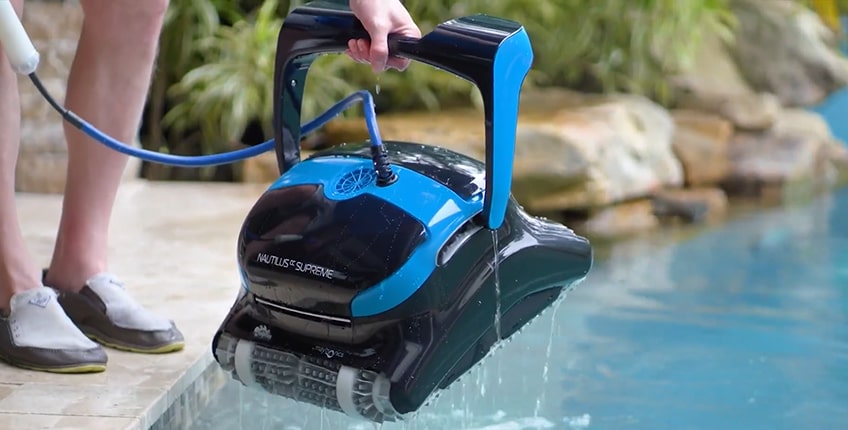 Why Robotic Pool Cleaner Is The Best Solution
Best robotic pool cleaners have ultra-sophisticated microprocessors that are exceptional at learning your pool's exact size and shape. Then, they use advanced algorithms to calculate the most efficient cleaning path.
Pool cleaner robots require zero installation, are super energy efficient, and are virtually maintenance-free. They effectively clean floors, walls, and even waterlines with almost no effort on your part.
Using one couldn't be easier. Simply plug it into a GFCI outlet, drop it into the water, and after approximately two hours, you'll receive a message on your smartphone telling you that your pool is sparkling clean.
---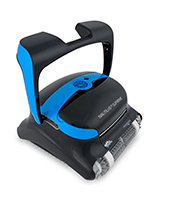 2022 Editor's Choice: Dolphin Nautilus CC Supreme – Robotic Pool Vacuum
With so many innovative features packed into a single robotic pool cleaner, you'll go gaga over the CC Supreme. For example, the manufacturer divided the unit's filter into two sections: one for fine debris and the other one for ultra-fine, allowing the Dolphin Nautilus CC Supreme to suck up every bit of particulate matter that finds its way into your pool. You can easily access the filter from the top of the unit, making it a cinch to empty after completing a cleaning cycle.
Why You Should Get It: The dedicated waterline scrubbing mode and a quickly rotating center brush make this unit particularly indispensable for pool owners everywhere.
The CC Supreme is well known for its ability to scrub away sunbaked gunk from decorative tiles without damaging them. A dedicated waterline scrubbing mode and three brushes ensure that your pool water stays crystal clear and pristine.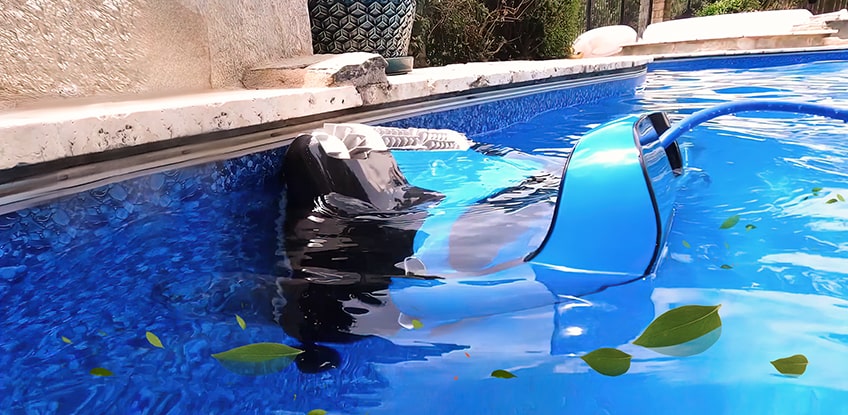 CC Supreme Scrubs Away Algae and Stuck-on Slime Well
One of the things that makes this machine a particularly excellent investment is the third brush located smack dab in the center of the unit. This brush rotates significantly faster than the other two and is highly effective at scrubbing away stubborn algae, stuck-on slime, and unsightly calcium deposits.
Choose from several different cleaning cycles, whether you need to do a quick clean before guests arrive for a poolside soiree or a deep clean after a torrential rain deposited zillions of leaves in your pool. Cleaning cycle lengths are 1.5, 2.5, or 3.5 hours.
The CC Supreme utilizes a patented 60-foot anti-tangle swivel cable kept afloat by buoys, helping to ensure the unit doesn't get stuck on ladders or other pool obstacles. The MyDolphin app allows you to control the device from your smartphone wherever on the planet you happen to be. You can also use the app to steer the unit around your pool to do a little spot cleaning.
---
Suction-Side Cleaners
These cleaners connect to your pool's skimmer or dedicated suction line and use the power of your pool's pump to suck up debris. They have a mechanism that creates a start-and-stop pulsing effect that helps the cleaner move nimbly around your pool.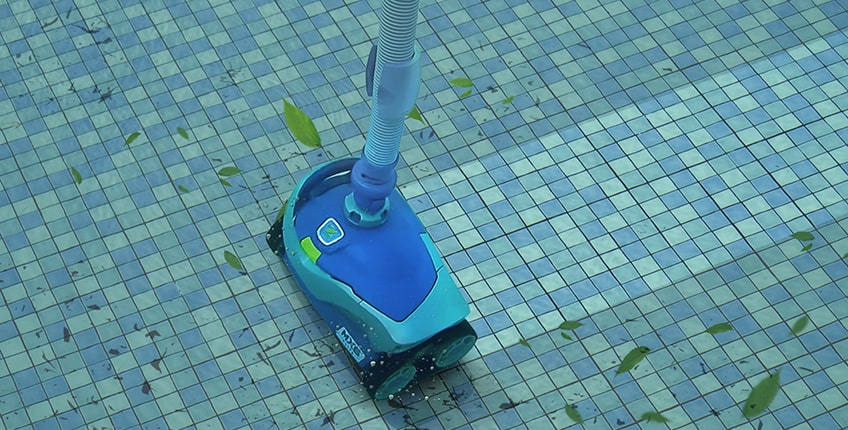 Whether Zodiac MX6 Is Ideal For Sand And Dirt
A suction-side pool cleaner allows dirt, sand, and dust to pass through but can get clogged by relatively large stuff. When this happens, it'll be down and out for the count until you clear the junk out. That's why a suction-side cleaner is perfect for sand and silt but not so good for bigger debris.
Suction-side cleaners send all the junk they collect to your pool's filter, so you'll probably need to spend more time cleaning it out than you did before investing in this kind of device.
---
Pressure-Side Cleaners
Pressure-side cleaners use pump water pressure to clean your pool. Some pressure cleaners connect to your pool's main circulation pump, while others use a booster pump specifically designed for this purpose.
Water flowing back into the pool propels the device along the pool's bottom and sides. This creates a Venturi effect that sucks dirt and debris into either a bag or canister.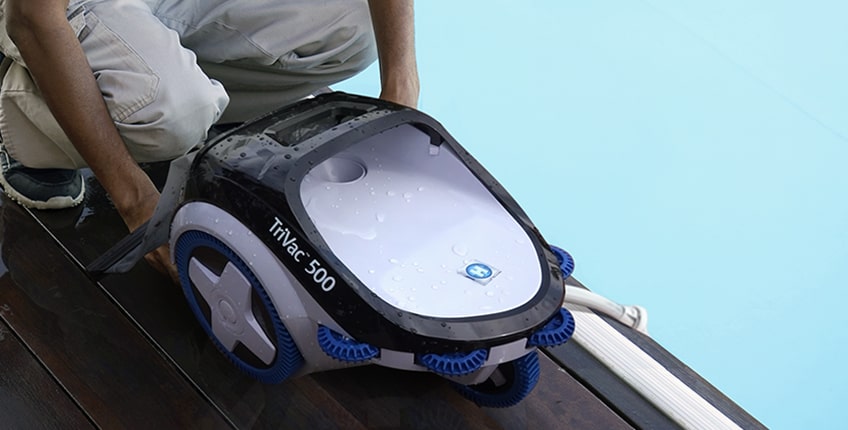 Hayward TriVac 500 Sucks Well Dirt and Debris
Because a pressure-side cleaner comes with its own filter and debris collection compartment, it won't dump debris into your pool's dedicated filter basket. This reduces filter cleaning by up to 80% and saves tons of money on expensive repairs to your pool's dedicated equipment.
Pressure-side pool cleaners are better than suction-side cleaners for sucking up larger debris. One of the best things about pressure-side cleaners is that they work as a moving return line distributing clean, heated water throughout your pool, which helps eliminate cold spots and algae blooms. However, pressure-side cleaners aren't so good at removing fine particles such as sand and silt.
---
Skimmers
A pool skimmer is a rectangular opening in an in-ground swimming pool that sucks water through a filtration system, removing debris and other contaminants. That way, all this disgusting stuff won't sink to your pool's bottom, where it can pose a health risk.
Many pool skimmers come equipped with automatic water level controls and chlorinators.
Robotic Pool Skimmers
Floating robotic pool skimmers are a terrific alternative to stationary skimmers and can be used in pools of any shape, size, or configuration. They work equally well in above- and in-ground pools and are fantastic if you live in an area with lots of blowing leaves and other debris.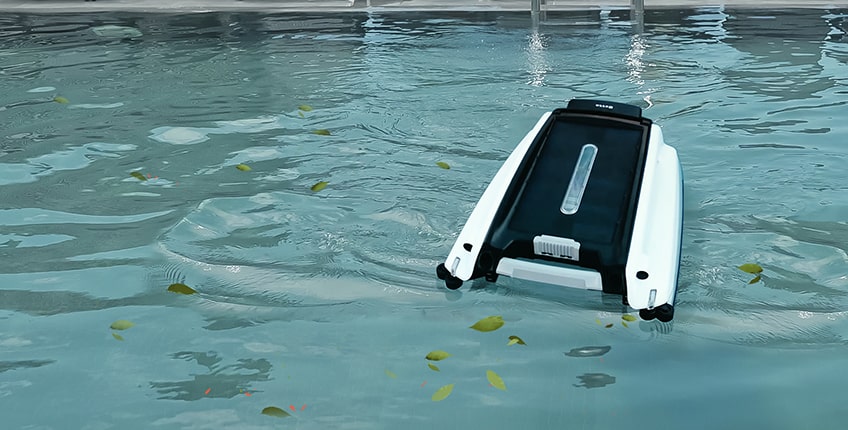 Pool Skimmers Cleans Well Lots of Leaves and Other Debris
With one of these bots silently patrolling your pool, you won't ever need to skim the pool yourself using a pole and net. Because these devices are usually powered by the sun, they can save you hundreds of dollars each year on your electric bill.
---
Automatic Pool Cleaner Facts That Are Good To Know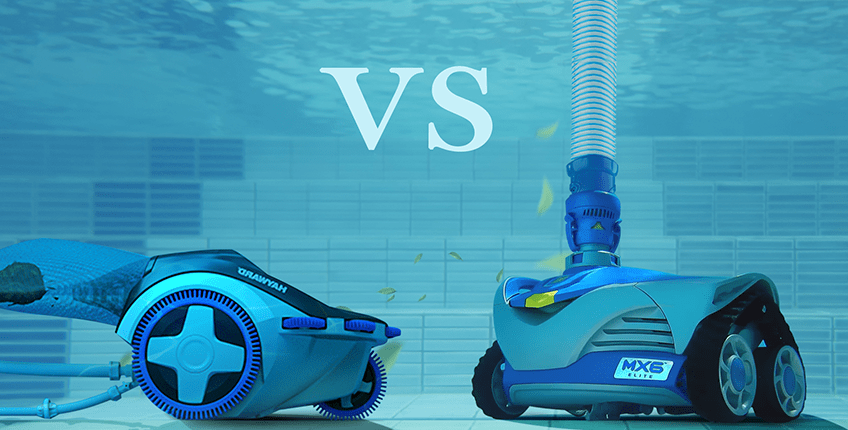 Difference Between Suction-Side and Pressure-Side Cleaners
A suction-side pool cleaner uses the suction generated by your pool's dedicated filtration system to move around. On the other hand, a pressure-side cleaner uses the pressure from the pool's pump to go from one place to another.
The Lifespan of Automatic Pool Cleaners
On average, automatic pool cleaners last approximately five to seven years, even though some parts might need to be replaced due to normal wear and tear after a couple of years. Some exceptionally well-maintained units have lasted eight years or more, making these units the Methuselahs of pool cleaning machines.
Factors that affect longevity include the type of pool cleaner, the brand and model, and how well it's maintained. To maximize the chances of getting a pool cleaner with a long and happy life, it pays to read expert guides and reviews.
---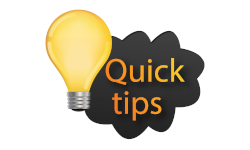 Automatic Pool Cleaner Maintenance Tips
As you can see, an automatic pool cleaner can last years. However, If you want your pool cleaner to stand the test of time, you'll have to give it love and attention in the form of regular maintenance. Here are some things you can do to ensure your pool cleaning machine doesn't die a premature death:
Test Your Pool Water
Properly maintaining your pool's chemistry helps keep your automatic pool cleaner functioning the way it should. Test the water periodically to determine alkalinity, chlorine level, and ORP (Oxidation-Reduction Potential). When needed, add chemicals such as CYA (Cyanuric Acid), chlorine, bromine, sodium carbonate, and cal-hypo.
Keep An Eye On Your Machine
Closely watch your pool cleaning bot to ensure it works the way it should. Indicators that you should take it in for service include decreased cleaning capability, reduced ability to climb walls, and inability to move in a straight line.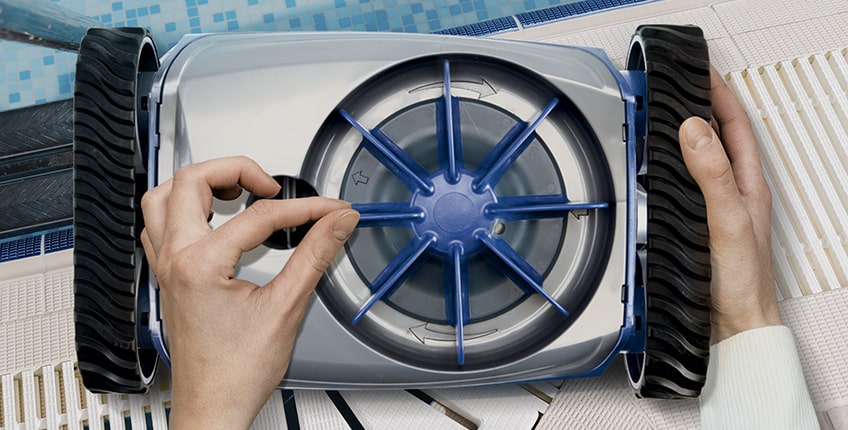 How Often Should You Check Your Pool Cleaner
If your bot has wheels, periodically inspect them because worn wheels can prevent the unit from maneuvering the way it was intended, significantly reducing cleaning efficiency. The power supply cable can get rips in it from traveling across sharp edges of the pool.
Other components to check include brushes, bearings, and hoses. Some repairs are easy do-it-yourself fixes, while others require the attention of a skilled technician.
Rinse The Chemicals Off Your Unit
Rinsing your cleaner every time you take it out of the water can increase its longevity. Chlorine, salt, and other chemicals accelerate the rate at which cleaner components degrade.
Shelter Your Bot From The Sun
Store your machine in a cool, dry place, such as an easy-to-access storage shed, when you're not using it. Unnecessary and prolonged exposure to the sun can damage your machine's electronic innards and cause the plastic housing color to fade prematurely.
Keep Your Cable Rolled Up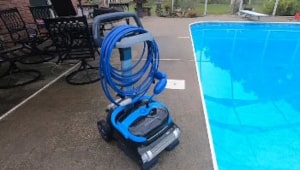 To make sure your pool cleaner cable doesn't kink up, roll it up like a garden hose at the end of the season. That way, you won't have any twists or crimps that could impede water flow when you take your cleaner out come spring. Keeping the cable rolled up also prevents people from tripping over it.
Buy A Caddy Cover
If you can't find shelter for your trusty pool cleaning robot, buy a caddy cover for it. A caddy cover is an excellent way to protect your pool cleaner from the damaging effects of meteorological events such as torrential downpours and unexpected blizzards.
---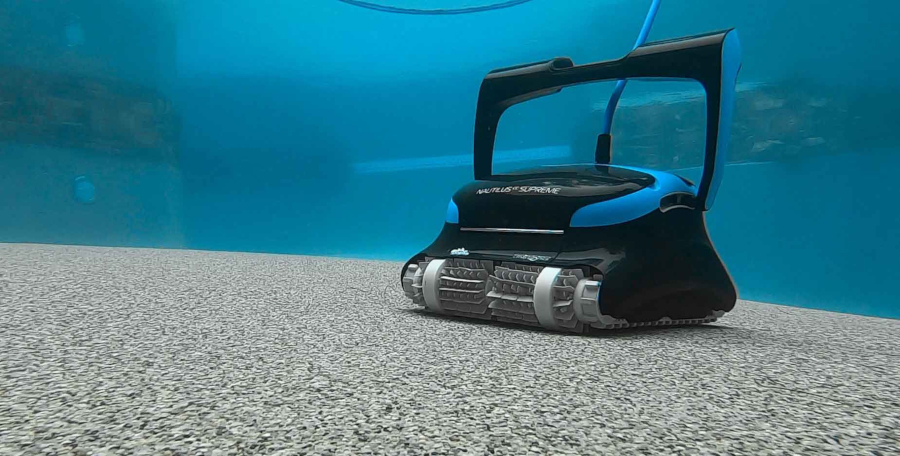 How Often Should You Clean Your Pool
Use your automatic pool cleaner as often as necessary. If you're constantly swimming in your pool, you might have to run it daily. If you don't swim too much, once weekly or every two weeks should suffice. If you keep your pool covered most of the time, you probably only need to run your cleaner once a month.
How Small A Particle Can An Automatic Pool Cleaner Filter Out?
High-end models can filter out particles as small as 15 microns. A micron is one-thousandth of a millimeter or the width of a red blood cell, and this is amazing when you consider that human hair measures 50 microns.
Is It Safe To Swim With A Robotic Cleaner In The Pool?
Because a robotic cleaner draws electricity from a power source connected to the unit via a wire, many individuals are concerned about whether you can keep one in the pool while you swim. A pool cleaning robot operates on a voltage of 24 volts, which is low and not a threat to swimmers.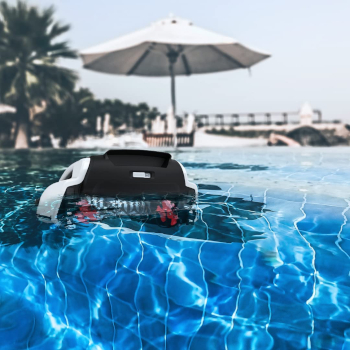 A robotic pool cleaner uses a GFCI (Ground Fault Circuit Interrupter) outlet that offers better protection than standard outlets do. A GFCI outlet is specially designed to break the circuit every time there's an imbalance between the incoming and outgoing current.
The GFCI protects electrical wiring from overheating and possibly causing a fire, and it also greatly minimizes the risk of shock, injuries, and burns. Like any other automatic pool cleaner component, regularly check the outlet to make sure it's not damaged.
Can I Leave My Robotic Pool Cleaner In The Pool?
While leaving a robotic cleaner in the pool when you're not using it is safe, make sure you take it out when adding chemicals to the water. Also, it's best not to keep a robot in a pool for long periods. Instead, store it in a cool, dry area when you're not using it.
A Word of Warning About Vinyl Liners
You need to be careful when running a pool cleaner in a vinyl pool because if there are rocks, tears, or bubbles in the liner, the unit can cause further damage. Unfortunately, many manufacturers of automatic pool cleaners have exclusions in their warranties for damaged vinyl. That's why it's best to get a pool cleaner specially designed for vinyl liners.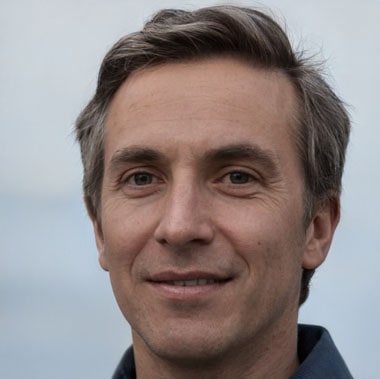 Author
Our pool maintenance expert, Luke Reed, earned his BS in Civil Engineering from Georgia Tech in 1998. Since then, he's worked in a variety of industries, including design and construction of luxury swimming pools.
Pool Maintenance Tips & Tricks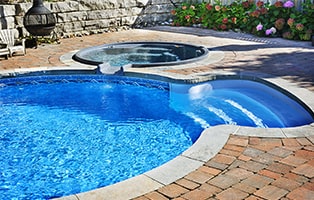 With all the different types of swimming pools available, such as in-ground and above-ground, it can be difficult to decide which one to get. Our guide including pros and cons can help you make that choice.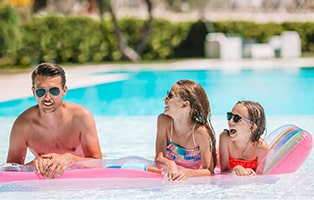 Germs and bacteria can cause life-threatening illnesses in a swimming pool. Find out what the dangers are and what you can do about them by reading our article.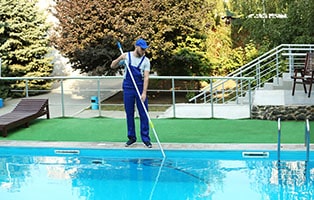 Dreaming of entrepreneurial success? Check out our guide on how to start a pool cleaning business. You'll find everything you need to know to set one up.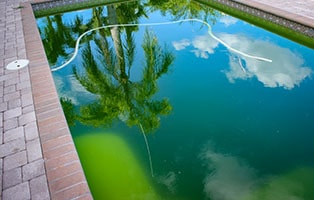 Is your swimming pool too murky to swim in? In our informative article, you'll discover the causes of a cloudy pool and how to fix the problem.