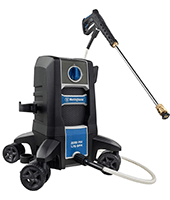 Looking For Affordable Performance At Budget Prices? Learn More In Our 2023 Cleanup Expert Review Of The Westinghouse ePX3050
We select, test, review and suggest the best products. We may earn a commission, if you buy something through our links.
The ePX3050 Electric Pressure Washer is a solid budget-focused offering from Westinghouse Outdoor Power that doesn't sacrifice performance or quality. A maximum 2050 PSI of penetrating pressure, a compact and lightweight design, along with a sound selection of core accessories all make this an accessible option for those looking to own an electric pressure washer of their own, all without breaking the bank.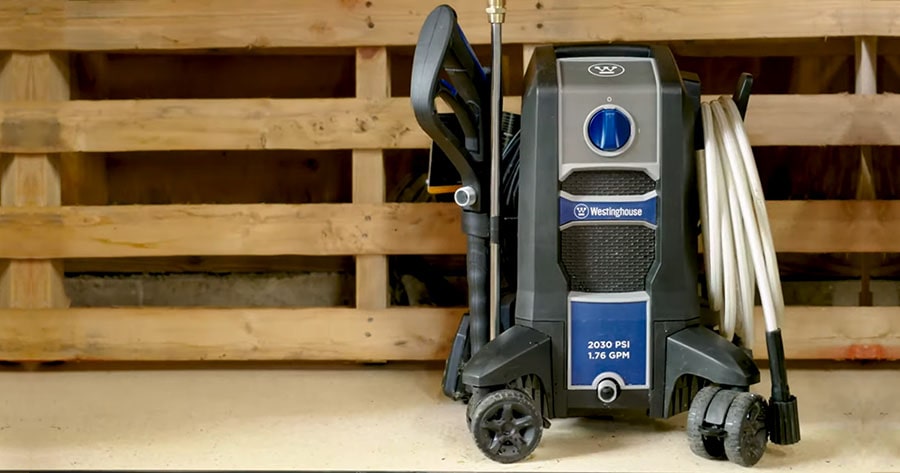 Westinghouse ePX3050 is a solid budget-focused offering
Westinghouse Outdoor Power is a subsidiary of the famed Westinghouse Electric Corporation, known for an extensive legacy of trailblazing stemming from 1886, as well as for employing dozens of luminaries such as Nikola Tesla, alongside a legacy of industrial innovation. While not the same company it once was, that storied legacy still carries on strong to this day.
While not quite an industrial turbine or generator, the ePX3050 is still an impressively powerful machine in its own right, but is it the right choice for your home? To help you decide, we'll review the good, the bad, and everything in-between.
Key Features
Compact Form Makes Storing And Transporting Easier;
Surprisingly Lightweight To Help Reduce Strain;
Impressive Maximum 2050 PSI Of Pressure;
Anti-Tipping Design Prevents Falls.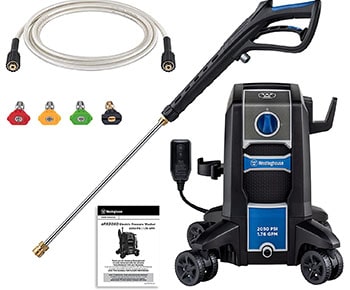 Using The ePX3050
Before even getting the ePX3050 out of the box you're going to be impressed with its form, because you've never seen something so powerful in such a small package before. Taking it out of the package, you'll immediately notice how lightweight this thing actually is.
Once unboxed, you're greeted with the ePX3050, paired with all of the essential accessories you need to handle those tough tasks around the house. These include the core four nozzle tips (0°, 15°, 25°, and a soap applicator), a nylon-braided 25' hose, and a pro-style steel extendable 17.5" wand. Set-up is simple with just a few quick connections, and then you're good to go.
Maneuvering this unit may be the easiest out of any we've reviewed thanks to its short form and light weight. Of course, like everything in life, it's not perfect. The 360° quick-lock wheels are a great touch, but aren't the best at navigating more challenging surfaces. Additionally, the option of a retractable handle similar to luggage cases would have been greatly appreciated.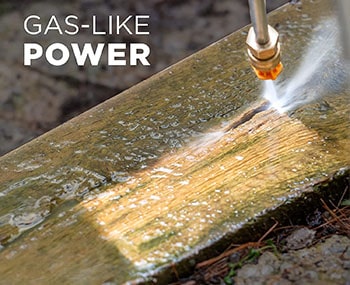 When it comes to cleaning, this thing manages to shine. Outputting a maximum rated 2050 PSI of deep-cleaning pressure at a flow rate of 1.76, it offers you all the power you need to get jobs done around your home. An onboard detergent tank allows you to add the soap of your choice to the machine for an enhanced clean.
The expandable pro wand is a welcome addition, allowing you to better reach those trickier spaces, while the 25' foot hose all but guarantees you can clean wherever you need. The included four quick-connect nozzles allow you to handle pretty much any project with ease, and ensures you have the right tool for the task at hand.
It's also worth noting how affordable this unit is, especially considering the power it provides. While not groundbreaking or overly abundant in accessories, the Westinghouse ePX3050 is one of the best budget electric pressure washers we've had the pleasure of testing.
What Owners Like About The ePX3050

Users tend to brag about their ePX3050, often noting their appreciation of the purchase and recommending the product to others. The most significant standout comments from reviews reference pricing, power, size, and weight, which is a pretty solid summarization of what makes the ePX3050 so great.
Many rave about the cleaning power on offer, frequently comparing it to their older gas-powered machines. They also commend the tremendous value that the unit provides, being one of the most affordable electric pressure washers they've ever encountered.
Another great point of praise is the sheer ease of use offered by this device. Customers note that assembling couldn't be simpler, with core components snapping into place with ease, while others only need to be screwed in. Operation is straightforward and intuitive, and will be as easy as riding a bike if you've ever operated a power washer previously.
What Owners Dislike About The ePX3050

When it comes to cons about the ePX3050, they are few and far between. Criticisms tend to lie less on the machine or its features, and more with general quality control issues along with sporadic support issues.
Users have noted missing components and faulty units that may not work out of the box or cease function after the first or second use. The majority of users have had these problems resolved by reaching out to Westinghouse customer support, although some have reported difficulties with individual agents.
Should You Purchase The Westinghouse ePX3050
For those looking for the best of the best, and just can't settle for anything less, be sure to review our choice list of the greatest electric pressure washers currently on the market. There you can check out an array of premium and reliable offerings, and compare them against each other as well as the ePX3050.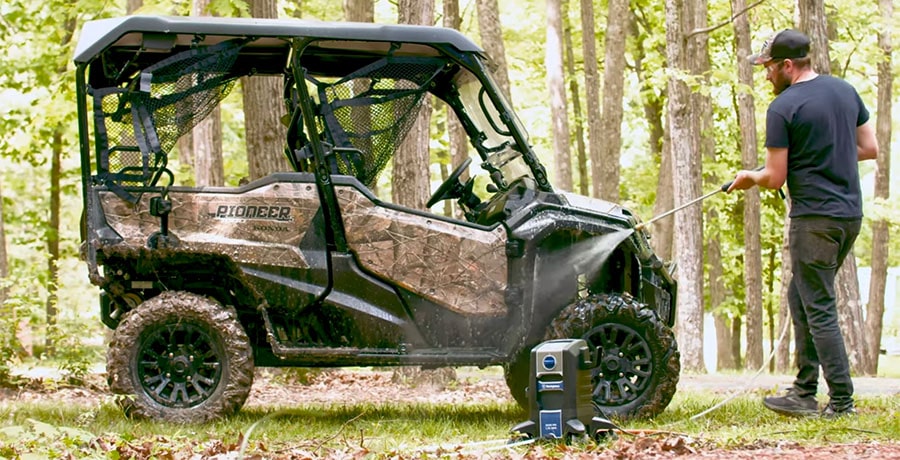 ePX3050 is a solid all-around device built to last for years to come
As mentioned, this isn't the most feature-rich unit we've reviewed, nor is it overly abundant with attachments and accessories. Instead, it offers customers an affordable and accessible opportunity to enter the electric pressure washer market, while delivering impressive power, notable performance, and a reliable quality that make it a solid all-around purchase built to last for years to come.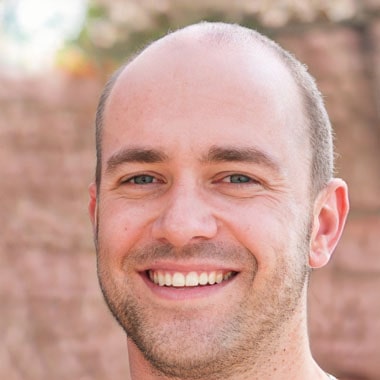 Author
Alex owns a home improvement and restoration company in Vancouver. He obtained his Bachelor's degree in Construction Management from Saskatchewan Polytechnic and is a NARI Certified Remodeler. His team does a wide range of home restoration products, both interior and exterior.
---
Pressure Washer Tips & Tricks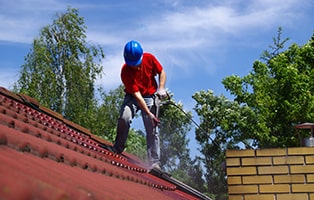 The leaves are starting to fall, and you may be thinking about power washing your gutters. Why? It's the perfect time of year to maintain those dirty drainage systems. The cool weather brings out dirt build-up, which can cause more problems.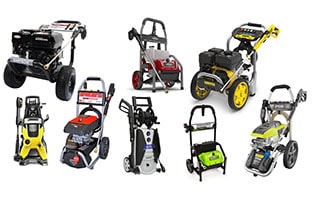 When it comes to cleaning grungy patio furniture, dirt-encrusted siding, and oily driveways, power washers are an indispensable tool. Read our article to find out which companies make the best ones.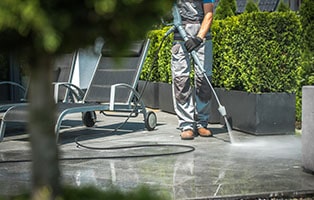 A pressure washer is a way to clean your patio that doesn't involve lots of strenuous scrubbing. Read about the 7 steps you'll need to follow if you want your patio cleaning to be a smash success.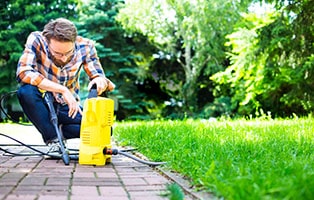 If your pressure washer is getting hot too frequently, this could be a sign that there's either something wrong with it, or you're doing something wrong. Read our article to diagnose these problems.