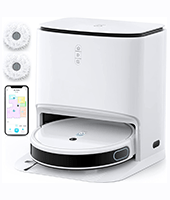 Yeedi Mop Station Pro Robot Vacuum and Mop: Here's our 2023 Review!
We select, test, review and suggest the best products. We may earn a commission, if you buy something through our links.
The yeedi Mop Station Pro is an impressive hybrid mopping/vacuuming machine that'll keep your floors clean without you needing to lift a finger. It can be challenging to the nth degree to keep your home looking sparkling clean if you're busy with a zillion irons in the fire.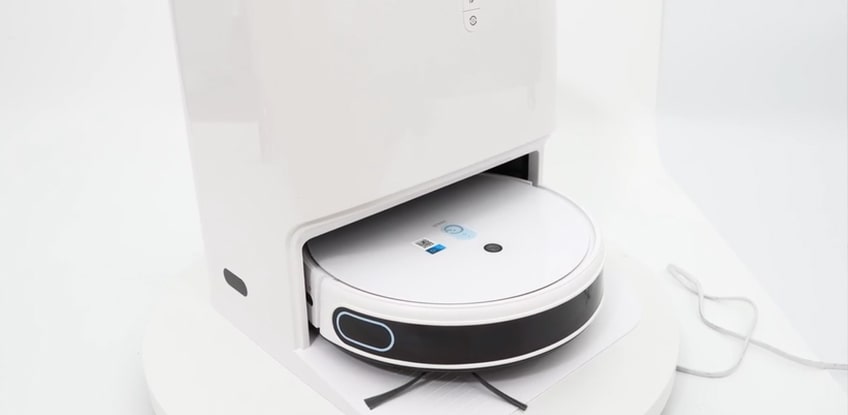 yeedi Mop Station Pro – Impressive Hybrid Bot
Waiting to do your chores until the weekend isn't the best solution either because doing all that work cuts into time you should spend relaxing. Instead, you're sweating up a storm because you're doing work a robot could be doing. With the yeedi Mop Station Pro on the prowl, you'll be binge-watching your favorite Netflix show while your hard-working bot goes to town on all the dirt and debris in your home.
Yeedi's mission is to offer cleaning robots with advanced technology at a price that's within reach for the average consumer. Because it only makes robotic cleaning machines, it's able to put 100% of its efforts into perfecting the technology in these devices.
Features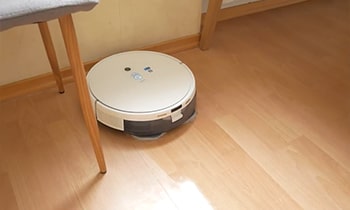 3000Pa of robust suction for superior cleaning performance;
Rotating mop pads scrub away stubborn stains;
The ability to wash mop pads eliminates odors;
Large 750ml dustbin means less manual emptying;
Carpet sensors distinguish different floor types;
Low profile makes it perfect for tight spaces;
Who's the yeedi Mop Station Pro For?
If you're a busy professional without much time to do basic tasks, the yeedi Mop Station Pro is the right cleaning robot for you. Its mop pads that spin 180 times per minute and robust suction team up to ensure you'll be able to unwind on your days off instead of laboriously cleaning your home.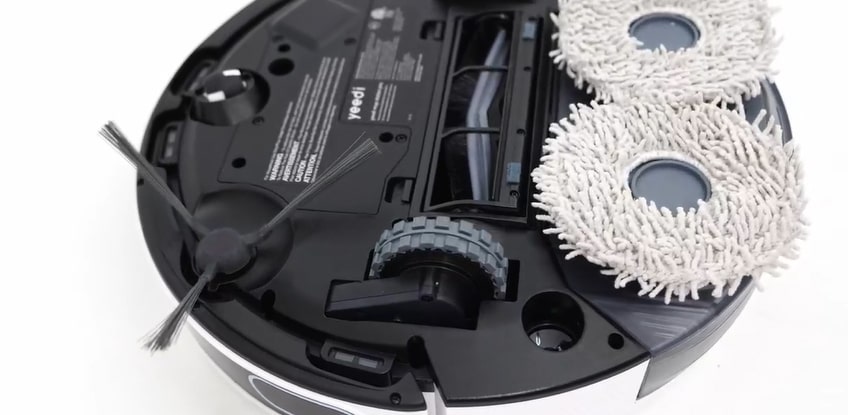 It's a fantastic labor-saving option for those with mobility problems or the elderly. It's also terrific for pet owners who need help eradicating all the canine and feline fuzz that seems to magically appear in every part of their living quarters.
Pros

Superior Mopping
While the vacuuming abilities of this robot are first-rate, where it truly excels is with mopping. Instead of dragging a microfiber cloth behind to clean hard floors, it has dual mop heads that rotate rapidly. This ensures that the unit actually scrubs instead of merely giving surfaces a superficial wiping down.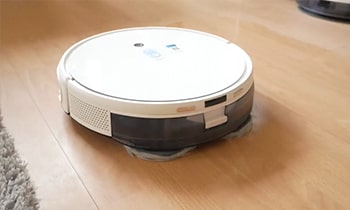 One huge problem with most mopping bots is that the pads start to give off an unpleasant odor after a short time. The yeedi Mop Station Pro doesn't have this problem because it returns to the charging dock every 10 minutes to clean its pads.
That way, the unit gets rid of bacteria and other microorganisms before they have a chance to stink up your joint. The yeedi even dries its own pads at the conclusion of a cleaning cycle, which helps keep odor-causing microbes from proliferating.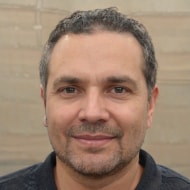 If your reason for not buying a hybrid cleaning machine is that you're afraid it's going to spill water all over your expensive rugs, worry no more. That's because, in mopping mode, the yeedi Mop Station Pro steers clear of carpets to avoid drenching them
Robust Suction
3000Pa of robust suction allows the yeedi to get rid of floor crud before you even know it's there. Its cutting-edge carpet sensors are able to distinguish soft from hard floors.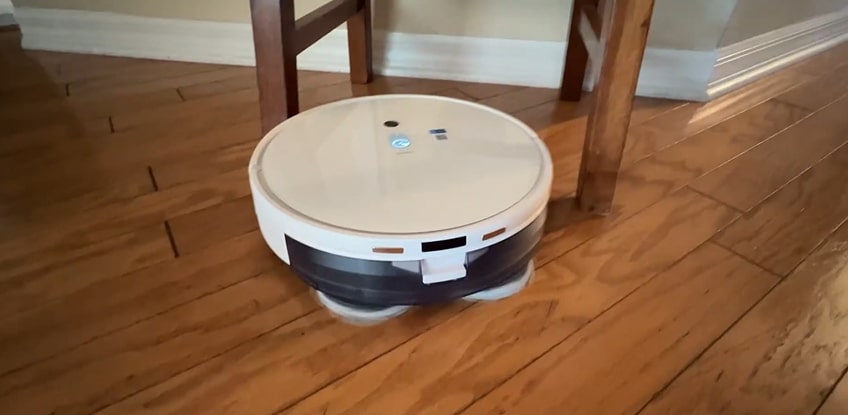 yeedi Mop Station Pro has 3000Pa of Suction
That way, the bot knows when to boost suction to maximum and when to conserve power by dialing it back a bit.
Extra-Large Dustbin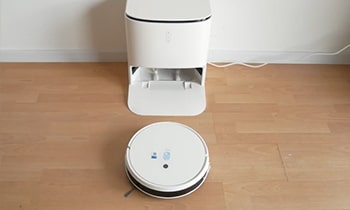 There's a roomy 750ml dustbin, bigger than most comparable models. The size of the onboard canister significantly reduces the number of times you'll need to empty it.
Plenty of Battery Life
The unit is powered by a 5200Ah battery and can last up to 180 minutes on a single charge. It automatically returns to the base station whenever it needs to get juiced back up and resumes cleaning precisely where it left off.
Low-Profile Design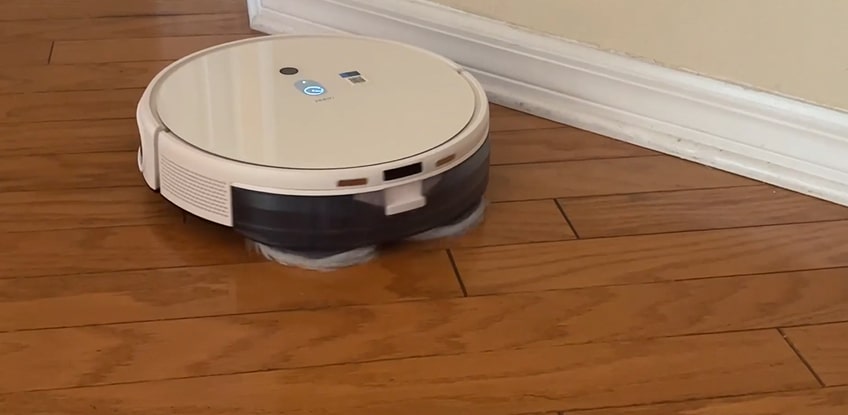 yeedi Mop Station Pro – Perfect for Tight Spaces
Because it uses vSLAM technology instead of LiDAR to navigate, there's no protrusion on top like there is with models with LiDAR. This means it can easily maneuver into tight spaces (such as underneath furniture) and back out again without getting hopelessly stuck.
Highly Intuitive App
The yeedi app gives you total control over your unit from a single intuitive interface. That way, you can remotely operate your bot, whether you're in the next room or on the other side of the planet.
Quiet Operation
Even in maximum mode, the yeedi is pretty quiet, registering a relatively low 56.2dB. This means it won't disturb you if you want to stay in the same room as the bot to read or watch television.
Excellent Customization Options
There are some excellent customization options with the yeedi. For example, you can choose whether you want your bot to do a single cleaning pass or two. That way, if an area is particularly dirty, you can give it some extra love and attention.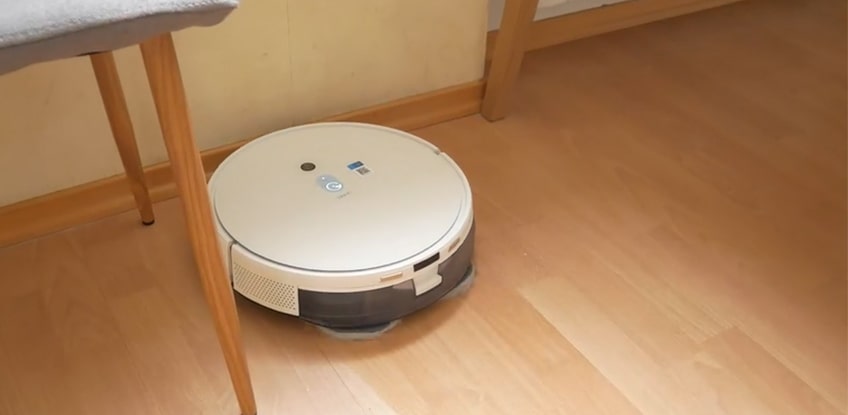 You're able to establish no-go zones if you want to make certain areas off-limits to your dust-busting droid. You can even set up different no-go zones depending on whether the unit is mopping or vacuuming.
You can schedule cleaning for specific times and days with an easy-to-use scheduling tool. The custom clean option lets you create a map and send the bot to only clean this area.
NOTE: By activating the "do not disturb" function, you can ensure that your bot doesn't do any cleaning during times you want it to temporarily cease operations. This can be helpful if you're planning on having company over.
Compatible with Virtual Assistants
Because this bot is compatible with Alexa and Google Home, you can start and stop a cleaning session using your voice. That way, you can command it to do your bidding without fumbling with buttons or the app.
Cons

If you're hoping the yeedi could clean in the dark, you're out of luck. That's because rooms need to be well-lit for the unit to find its way around your home. Because it's not able to create maps of multiple levels, it's best for smaller homes.
The charging station contains two 26-fluid-ounce water tanks (one for clean water and one for dirty water). This makes the station big and a bit on the bulky side. Because it's so large, you'll need to put it in a space with plenty of clearance on either side as well as the front.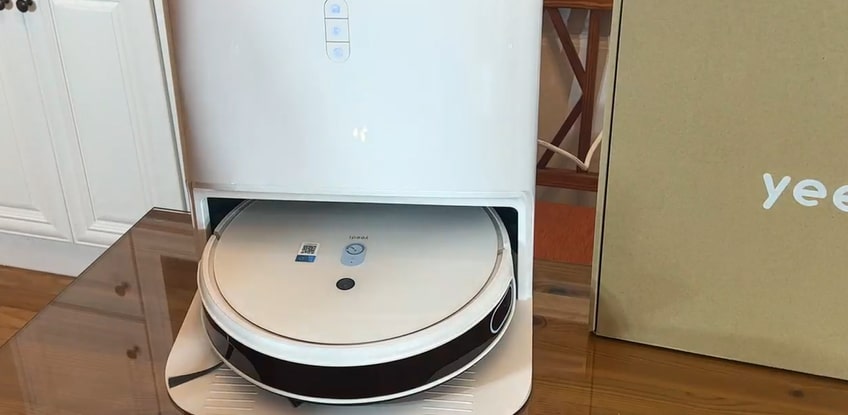 Final Verdict: Should You Buy the yeedi Mop Station Pro
The yeedi Mop Station Pro is an exceptional robotic cleaning machine with the kind of outstanding performance you usually only find in higher-priced models. Investing in one will free up more time to do things that truly matter instead of spending your weekends sweating your butt off, vacuuming, and mopping floors.
That's why we're wholeheartedly recommending the yeedi Mop Station Pro. If you have always wanted a cleaning robot, this is the one to buy! To find out other hybrid cleaning machines worth buying, check out our rating 2023 of the best of the best, where you'll find our yeedi vac 2 pro review.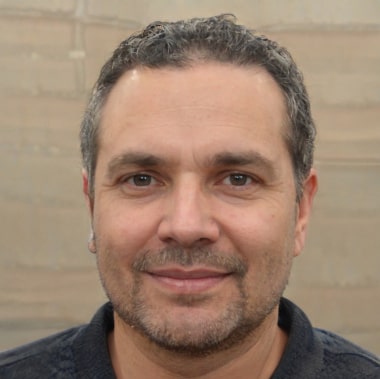 Author
Stephen A. Hancock received his M.S. in Mechanical Engineering (Robotics Track) from University of Utah in 2004. Since then, he's contributed to numerous articles and has been a consultant for many technical publications and websites.
---
Robot Tips & Tricks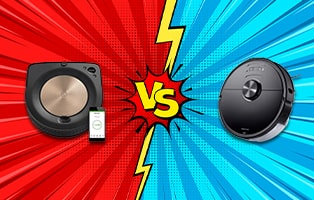 If you want to know which company wins the "Roomba vs. Roborock" battle, check out our article. You'll learn what makes each model exceptional, and things you'll need to know before buying.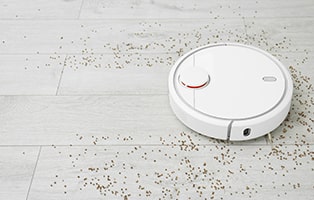 Robotic vacuum navigation systems include sensor mapping, camera mapping, gyroscopes, LiDAR, and SLAM. Read all about this technology in our informative article.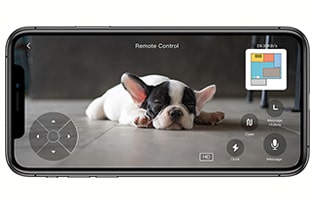 If you're worried that your robot vacuum is spying on you, you're not alone. Read our information-packed article to find out if it is, and what you can do about it.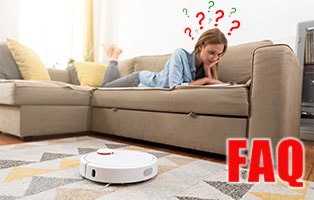 Robot Vacuum Cleaners are evolving at a rapid pace and have indeed become the new necessity for any modern household. Here's a breakdown on some of the most frequently asked questions about these devices