Dreaming of being your own boss? Here's everything you need to know on how to start a potentially lucrative pool cleaning business!
Every day, the pool cleaning industry is growing by leaps and bounds. That's because people everywhere want to escape the increasing stresses of their lives by taking a nice, leisurely dip in a refreshingly cool pool. Keeping all these pools well-maintained and crystal clear is a $3 billion a year business.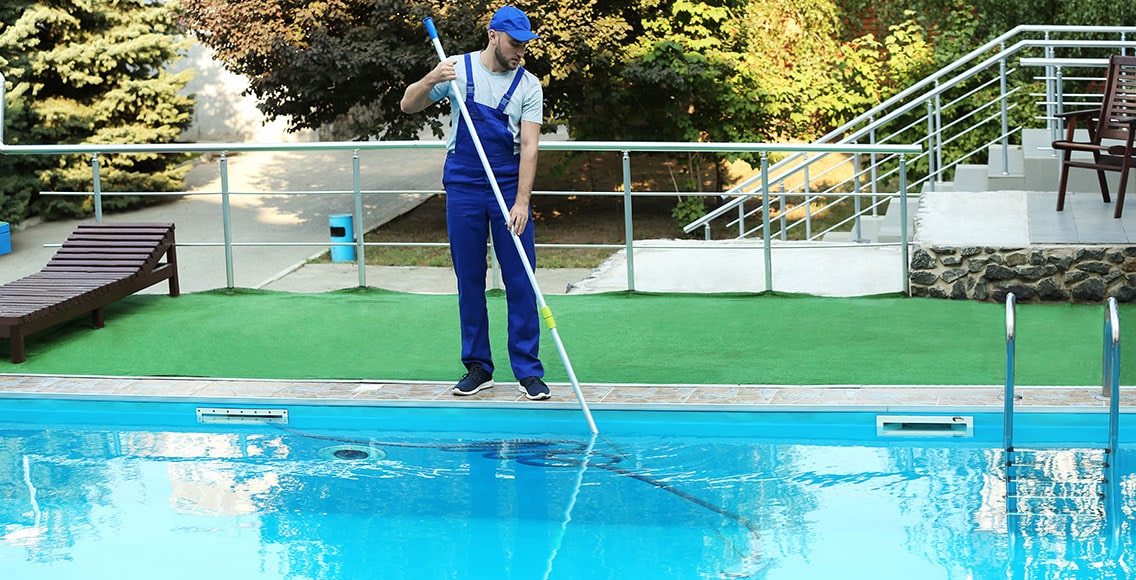 Keeping pools well-maintained is a $3 billion a year business
Suppose you have a passion for swimming pools and happen to live in an area with lots of residential or commercial swimming pools. In that case, a pool cleaning business can be a potentially lucrative way for you to make a living. It's a relatively easy business to start, requiring only a minimal initial financial investment.
As a professional pool cleaner, you'll visit homes and businesses to monitor and adjust the water's chemical balance, check skimmers to ensure they're operating efficiently, and maintain pumps and filters. Last (but not least), you'll return the pool to a state of crystal clarity. You can even expand your service offerings to hot tubs and spas to give yourself another revenue stream.
The 17 Steps To Starting a Pool Cleaning Business
Step One: Conduct Market Research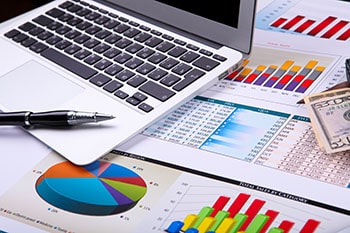 Doing market research will be part of creating your business plan. It's crucial because it helps you find out if you have enough customers to make your business profitable. Market research will uncover how many pools are in your area and the number of pool cleaning businesses servicing them.
Use your research to differentiate your service offerings from those of your competitors. This will help make your company stand out.
For example, perhaps during your research, you discover that you have many pool owners who want more environmentally friendly pool treatments. Let's also say that very few pool cleaning companies in your area offer anything even remotely like that. You'll likely snag these potential customers by making this a core service offering.
Step Two: Create a Business Plan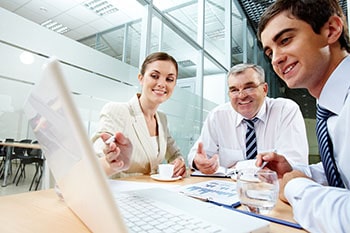 To realize your entrepreneurial ambition, you're going to need a crystal-clear plan. This is a blueprint that will help you map out where you want to go with your business.
Studies have shown that enterprises with a business plan tend to be vastly more successful than those who don't. A business plan helps you take all those pie-in-the-sky ideas you have and turn them into a concrete reality. It's a series of actionable steps that allows you to proceed confidently in the direction of getting your business off the ground.
If you're looking for outside funding, keep in mind that most conventional lenders will require one. Here's what a business plan consists of:
Title Page: The title page contains a brief description of the business. It also includes the owner's name and the company name and location.
Table Of Contents: This lists the plan's individual sections.
Summary/Overview: This concise statement usually consists of a few sentences or paragraphs stating why the business will be successful.
Market Analysis: This section contains detailed statistics that define the industry, including size, growth rate, trends, and outlook. It also includes information about your target market. In other words, who's your ideal client or customer? Another thing you should have in this section is the market research you conducted. There should also be a little something about who your competitors are.
Company Description: This section contains a close look at the business, including the factors that will make it successful and give it a competitive edge.
Organization And Management: This is the company's organizational and legal structure. For example, if it's a partnership, corporation, or organized in some other way.
Ownership And Management Team Profiles: What's the background, experience, and responsibilities of the group of people who run the business?
Marketing And Sales: This is how an enterprise attracts and serves its customer base.

Product Or Service Description: Here, you'll provide a detailed description of the product or service. Focus on how it will make the customer's life better.
Funding: This is the amount of funding you'll need to get the business off the ground. Include how the financing will be used, such as for equipment and materials, everyday working capital, or paying off debt.
Financials: In this section, you'll describe how you think your enterprise will perform financially over the next several years.
Appendix: These are documents investors and creditors might want to look at, such as personal and business credit histories, resumes of key employees, and details of market studies.
Step Three: Hone Your Professional Skills
You might know the basics of pool cleaning. However, if you want your pool cleaning business to be as lucrative as can be, you're going to need to hone your skills to a razor-sharp edge. That way, you'll be able to more confidently deliver high-caliber results to your clientele.
To do that, see if you can find an established professional to be your mentor. To find one, expand your professional network. You can do this by joining a business meetup, attending an industry trade show, or calling your local pool supply store.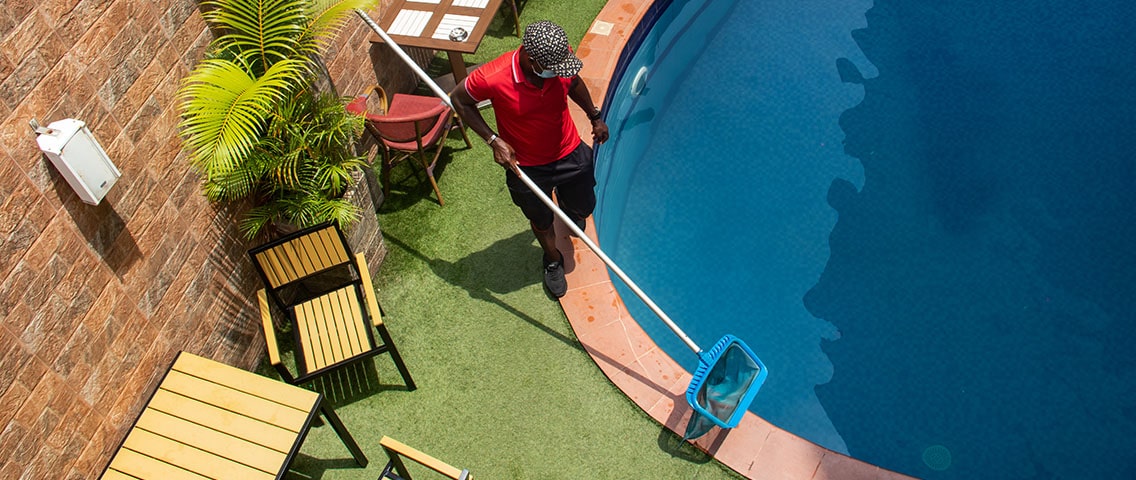 You need to hone your skills to a perfection
You can also get the necessary training at The National Swimming Pool Foundation (NSPF). This organization offers a Certified Pool/Spa Operator Certification (CPO) Program. You'll need to attend either a two-day in-person class or complete a hybrid class to get the certification. This is where you get one day of in-person instruction and one day of online training.
Step Four: Come Up With An Eye-Catching Business Name
It's crucial that you choose a name for your pool cleaning business that encapsulates what your business is all about and that's eye-catching. Conduct a little research before registering your business name, so you don't inadvertently snag one that's already in use.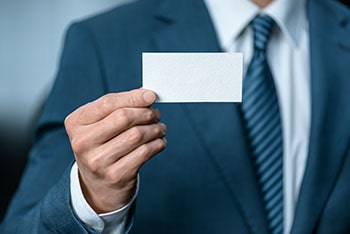 That could cause much confusion and potential legal trouble. Here's what to look at:
Your state's business records
Federal and state trademark records
Social media platforms
Web domain availability
Step Five: Get the Necessary Licenses
It's crucial to figure out the licensing requirements for pool cleaners in the geographical area where you'll be doing business. For instance, some places require you to be certified in how to properly keep a pool clean if you're servicing public facilities.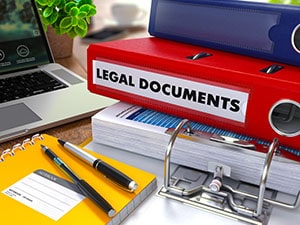 Neglecting to acquire the necessary permits and licenses can result in you paying steep fines. Even worse, you might even find your business shut down by the authorities.
There are widely varying requirements from state to state. For example, one state might mandate that you get a business license. Another might make you get a certificate from the health department. Your local regulatory body might require you to get bonded and fingerprinted to get insurance.
If you need more information about local licenses and permits, check with your city, town, or county clerk's office. One of the organizations listed in the US Small Business Directory can also help you out.
Step Six: Form a Legal Entity
Forming a legal entity is another way of reducing your legal liability. Here are the four primary types:
Sole proprietorship
Partnership
Corporation
Limited liability company (LLC)
Step Seven: Register For Taxes
Before you can start cleaning pools for a living, you'll need to apply for an EIN (Employer Identification Number). That's so the IRS can begin collecting taxes from your enterprise. Go to the IRS website to get yours for free.
Step Eight: Open a Business Bank Account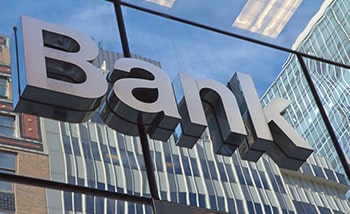 You'll need to open a business bank account that's separate from your personal bank account. That's because when you mix the two types, you open yourself up to being sued.
When this happens, your personal assets are at risk. In business law, this is called "piercing the corporate veil," and it's not a good thing.
Also, keeping your business affairs separate from your personal ones helps you to more clearly see the financial performance of your pool cleaning business.
Step Nine: Get Business Insurance
Business insurance is not only mandated by virtually every regulatory body but also protects you from being sued. Which type of business insurance you get depends on the types of risks your pool cleaning business will typically face.
If you're unsure of what these risks might be, start by getting general liability insurance. This is the kind of coverage most small businesses need. Here are the primary types of business insurance: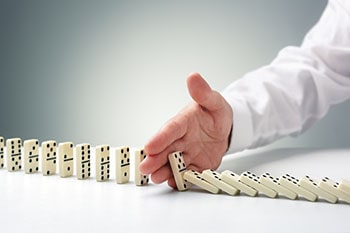 General Liability Insurance: Protects the enterprise if customers are injured due to business operations. This kind of insurance covers expenses such as legal fees or medical bills.
Commercial Property Insurance: Covers expenses that result if your business property is damaged in any way.
Commercial Automobile Insurance: This is for vehicles used for business purposes and pays for accident-related expenses.
Worker's Compensation Insurance Covers expenses such as medical bills or lost wages if an employee is injured at work.
How much you'll pay for an insurance policy will vary depending on where your company is located, the value of your vehicle, and the replacement cost of the equipment you want to insure. Request quotes from multiple companies and compare them. Make sure you consider such factors as deductibles, premiums, coverage limits, and exclusions when you make your comparison.
Step Ten: Create Your Business Website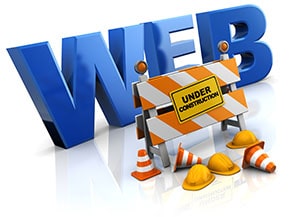 These days, practically all businesses need to have a website. Social media accounts (like Facebook or LinkedIn business pages) can never replace one. However, the good news is that website building has become amazingly easy these days with the advent of services like Wix.
Go to either Wix or another hosting platform (WordPress, GoDaddy, or Squarespace) to get a custom domain. This will be the web address you'll use for your business, and the domain name should include your company name.
Some of these sites even offer email functionality attached to your domain name. You'll have a branded email address by getting one, making it so much easier for customers to find you.
Step Eleven: Define Your Brand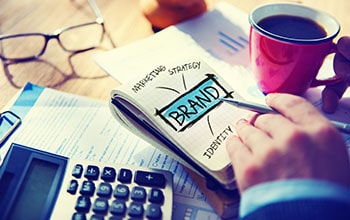 Your brand is what your company proudly stands for. As such, it plays an essential part in how your business is perceived by potential customers. A robust brand with a good value proposition will help your company stand out above a sea of competitors.
There's stiff competition in the pool service industry. That's why your brand should offer something that's missing from the current market or that nobody else can provide. For example, guaranteeing the client's pool to be blessedly free from algae for a certain number of months.
Think about how you can create value and include that promise in all your marketing materials. This is how you entice customers to buy what you're selling.
Step Twelve: Create a Marketing Plan
Next, you'll need to create a marketing plan. Be sure to include printed cards and brochures as part of it. A fantastic place to leave these marketing materials is local pool supply stores.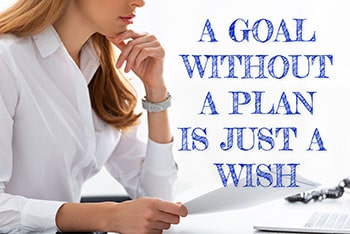 Add your branding to your vehicle, invoices, business cards, uniforms, and anything else current and future customers will see. You can design these materials yourself using a site like Canva or Looka. If designing isn't your cup of tea, outsource it to a competent designer or agency.
A fantastic way to capture the attention of potential customers is through targeted ads or direct mailing. If you don't have much free cash for marketing when starting out, try going door-to-door or do a little cold calling. Fine-tune your elevator pitch. That way, you'll be ready to convince motels, hotels, apartment complexes, gyms, and homeowners that your services are the best bang for the buck.
If you want to give the door-to-door method a try, use Google Maps Satellite View. That way, you can identify which residences in a neighborhood have a backyard pool. You can then drop off door hangers advertising your services.
Finding customers using a service aggregator such as HomeAdvisor, Nextdoor, Yelp, and Thumbtack is a method many pool cleaning business owners love. These sites help connect your company with customers in desperate need of pool cleaning.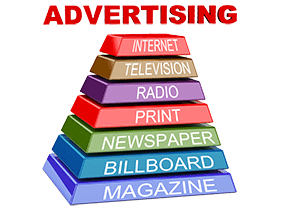 An Instagram account is a terrific, visually appealing way to get your marketing message out. Fill it with alluring before and after pool photos, helpful pool maintenance tips, and stories about satisfied customers.
Also, consider using a free "Google My Business" account and Facebook Business Page. You can set up a way for customers to submit a work request or ask for a quote using either of these methods. Flaunt your professional expertise by adding past reviews from satisfied clients. That's because testimonials are one of the most powerful ways to drum up new business.
The best time to market your business is in the late winter (when people close their pools) and early spring (when people open their pools back up.) You'll want to try to grab them before they sign a contract with one of your competitors.
Step Thirteen: Consider Purchasing a Pool Route
If you don't have the energy to build a customer base from scratch, consider purchasing a pool route from a broker. That way, you can quickly find your first customers.
You can find pool routes for sale on places like Springboard Route Brokers and National Pool Route Sales. This is an easier way to get your business off the ground than going after customers yourself.
However, it can also be expensive. If you decide to try this customer acquisition strategy, plan on spending $20,000 or more on your initial set of accounts.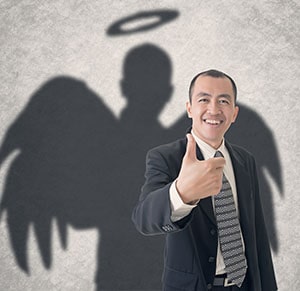 Step Fourteen: Find Ways to Fund Your Dream
If you don't have sufficient cash reserves to finance your business, you'll have to find outside sources for it. For example, consider angel investors. They give you money to fund your entrepreneurial dream.
However, they also help guide you through any challenging periods you might face when trying to get your business off the ground. In fact, this advice can be infinitely more valuable than any funding they end up giving you.
Step Fifteen: Purchase Equipment and Products
You're going to need to buy things like hoses, poles, skimmers, cleaning chemicals, and test kits. Here's a partial list:
Water test strips (and test kits)
Pool shock
Algae brush
Manual pool vacuum
Pool cover
Leaf skimmer
Telescopic pole
Multi-purpose surface cleaner
Filter cleaner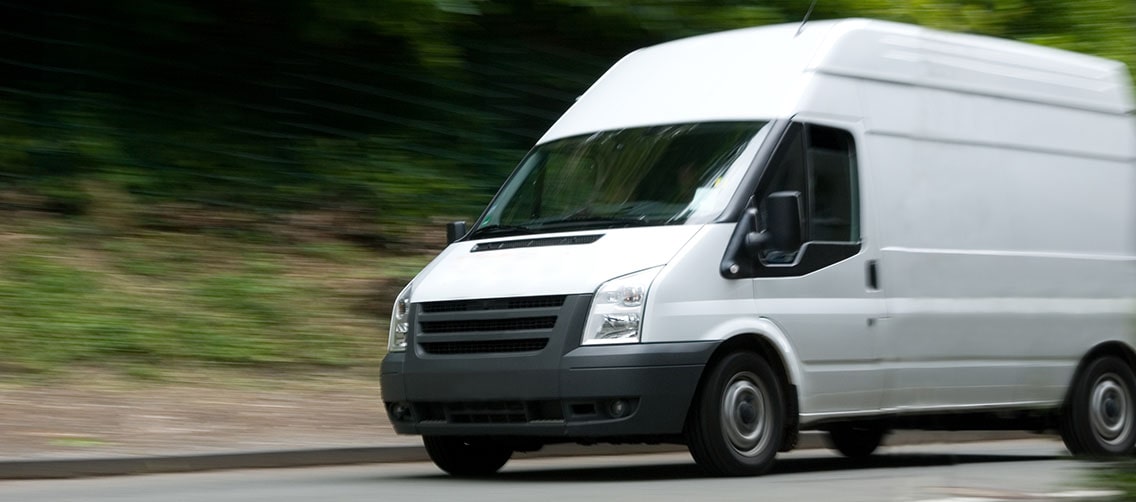 Step Sixteen: Find Reliable Transportation
You'll need a vehicle that's big enough to transport your equipment and supplies. This is typically a truck or an SUV with a trailer. Some people use their cars to keep costs low when first starting out.
Step Seventeen: Hire Employees
As your pool business grows by leaps and bounds, you might find it necessary to hire employees. Keep in mind that the cost of employees is more than just salaries. For example, you'll need to lay out money for workman's compensation insurance, payroll tax contributions, and paid time off.
What Are the Costs?
Often, you can keep your pool cleaning business startup costs below $2,000 (excluding licensing fees). Most of your initial costs will be on equipment and supplies.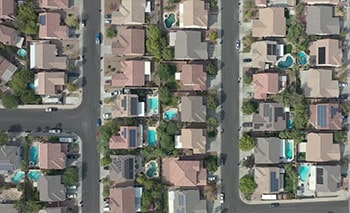 Who Should Your Target Market Be?
Some pool business owners target homeowners. Others find that businesses or other organizations that have commercial pools (like a hotel or an apartment complex) are much more lucrative. While commercial pools take longer to clean, you can charge much more for them. Also, they're used by more individuals and need to be cleaned more frequently.
How Much Profit Can a Pool Cleaning Business Make?
Expect to make between $50 and $60 an hour cleaning pools. You can make even more money if you do equipment repair—up to $200 per hour or more.
Final Thoughts
If you love being outdoors and helping people and businesses clean their pools, a pool cleaning business can be a fantastic way to realize your entrepreneurial ambitions. It has minimal startup costs, is potentially lucrative, and can be immensely rewarding.
Check out our comprehensive guide to the best smart robots if you'd like a little pool cleaning assistance.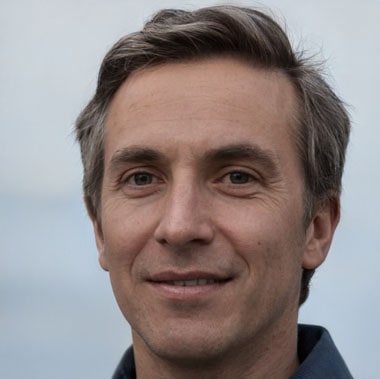 Author
Our pool maintenance expert, Luke Reed, earned his BS in Civil Engineering from Georgia Tech in 1998. Since then, he's worked in a variety of industries, including design and construction of luxury swimming pools.
Pool Maintenance Tips & Tricks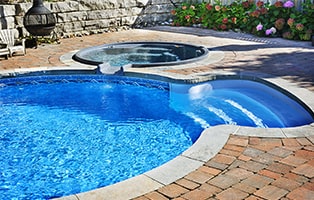 With all the different types of swimming pools available, such as in-ground and above-ground, it can be difficult to decide which one to get. Our guide including pros and cons can help you make that choice.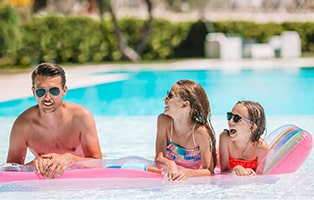 Germs and bacteria can cause life-threatening illnesses in a swimming pool. Find out what the dangers are and what you can do about them by reading our article.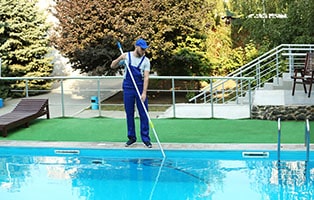 Dreaming of entrepreneurial success? Check out our guide on how to start a pool cleaning business. You'll find everything you need to know to set one up.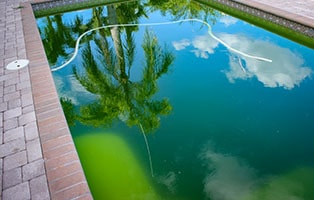 Is your swimming pool too murky to swim in? In our informative article, you'll discover the causes of a cloudy pool and how to fix the problem.