Steam cleaning has long been lauded for its remarkable cleaning efficiency without the use of chemicals. Find out how to clean floors most effectively using your steam mop with this comprehensive advice from the Cleanup Expert.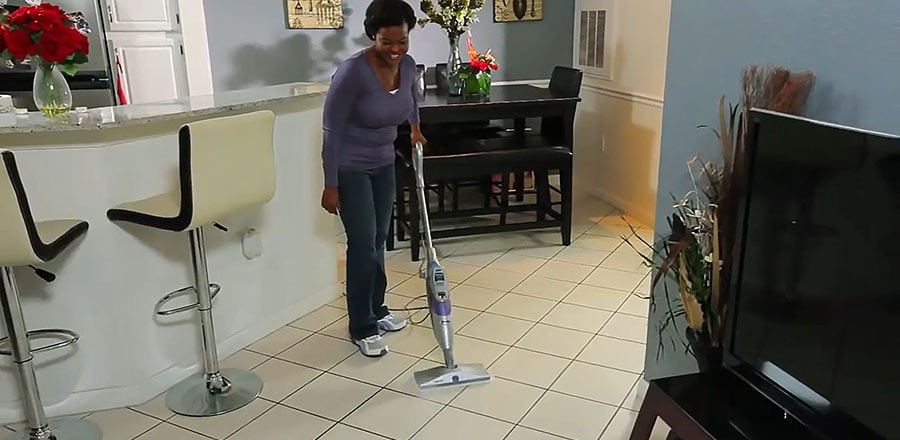 A steam mop is a remarkably efficient cleaning tool
While the steam mop itself is a relatively new invention, the technology behind it has been relied on for generations. Steam has been used for over 150 years, thanks to remarkable efficacy in killing bacteria and removing dirt and grease, all without employing any harsh chemical cleaners. While its history is primarily rooted in industrial applications, for the last 25 years, steam-cleaning has become a staple of households throughout the world thanks to its eco-friendly and effective cleaning ability.
As a new or prospective owner of a steam mop, you may be curious about how it operates, and what mistakes to avoid when using it. When it comes to owning a steam mop, how you utilize it will make all the difference in how well it can clean the various surfaces in your home. Thankfully for you, the Cleanup Expert is here with world-class expertise and advice on how to get the greatest out of your steam mop.
Steam Mop Guide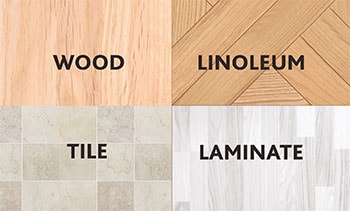 Steam mops are incredible at cleaning a variety of surfaces in your home, including ceramic, porcelain, and linoleum tiles, some hardwood and laminate flooring, and even carpeting with multi-function models. Most hard, sealed surfaces in your home can be cleaned by a steam mop, except notably for some hardwood and laminate. As most are not sealed, steam may be forced between the joints on these types of flooring and damage them over time. Be sure to consult your flooring manufacturer to ensure there are no warnings against steam cleaning to prevent possible damage.
There are several things to consider when going to use your steam mop, particularly for the very first time. Thankfully we've compiled a helpful host of fun facts to make using and maintaining your steam mop easier than ever. To simplify it, we've reduced the list down to useful things to do and consider before, during, and after using your steam mop.
Before Use
One of the first things to think about when it comes to using your steam mop is to prepare it before usage. Safety is key when it comes to steam, and you want to look out for you and your family when operating a device capable of producing steam at temperatures of up to 120 degrees Celsius, or 248 degrees Fahrenheit. Additionally, you want to ensure that whatever cleaning area is free of excessive dirt or debris that may end up turning to mud when steam is applied.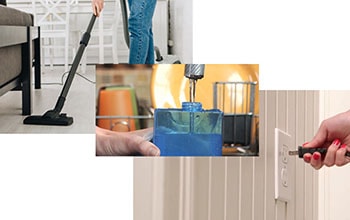 Before even plugging your device in, be sure to:
Sweep or vacuum away any excess dirt and debris to ensure smooth operation.
Fill your water reservoir. Failure to properly do so may damage your device over time.
Use a clean pad each time. Used mop pads may spread dirt and lead to less-than-satisfactory cleaning results. Have multiple pads handy to change as needed.
Attach your mopping pad to your steam mop, these devices heat rapidly and may burn if attempting to attach after turning on. Additionally, you may increase your risk of electric shock when handling a wet mopping pad while the device is powered.
Plugging in your steam mop should be the last thing you do before using it. Should your water reservoir need to be topped off during usage, be sure to unplug your mop and give it a moment to cool down before beginning refilling.
During Use
When it comes to operating your steam mop, there are several vital points to be mindful of and consider.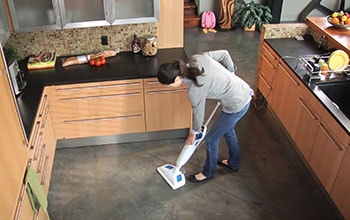 To prevent walking over your freshly mopped floor, start cleaning from the point farthest from your doorway and work your way backward.
Do not leave your steam mop idling. Steam is scalding, and leaving it on in one spot for a prolonged period may damage your flooring.
If you do need to temporarily stop mopping for a bit, be sure to unplug your steam mop and allow it to cool before leaving it unattended.
Be sure to change the mop pad once it becomes dirty. Soiled pads may reduce cleaning efficacy and potentially spread dirt.
After Use
It may seem appealing after cleaning the whole house to put the mop away and forget about it. However, once cleaning is complete, there are several things you consider doing so that you can properly maintain and store your steam mop. This will help ensure optimal operation and help prolong the lifetime of your device.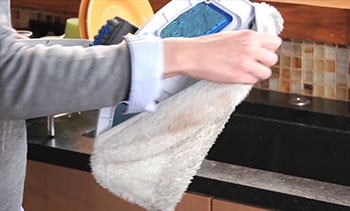 Unplug your steam mop, and give it a moment to cool down before handling anywhere near the steam cleaner itself.
Remove the mop pad after each use, because there's nothing worse than trying to clean with a dirty used mop.
Properly secure your mops power cord and store it along with any accessories in a safe and secure place.
Launder your mop pads after each use. Be sure to consult your manufacturer's recommendations to ensure proper laundering and care, although in most cases, they can be washed with white clothes.
Conclusions
A steam mop is a fantastic addition to any household. Steam's antimicrobial, grease-cutting, deep-cleaning ability has been utilized for generations thanks to its remarkable cleaning effectiveness without the use of potentially caustic chemical cleaners and is backed by years of academic research as well.
A study published in the Clinical & Experimental Allergy journal, as well as several other studies, noted the efficacy of domestic steam cleaning in the control of dust mites without the use of any acaricides. Additionally, a study published in the American Journal of Infection Control found steam to be incredibly effective in cleaning even strict clinical settings, providing exceptional environmental cleaning without the use of chemicals, and reducing the risk of healthcare-acquired infection.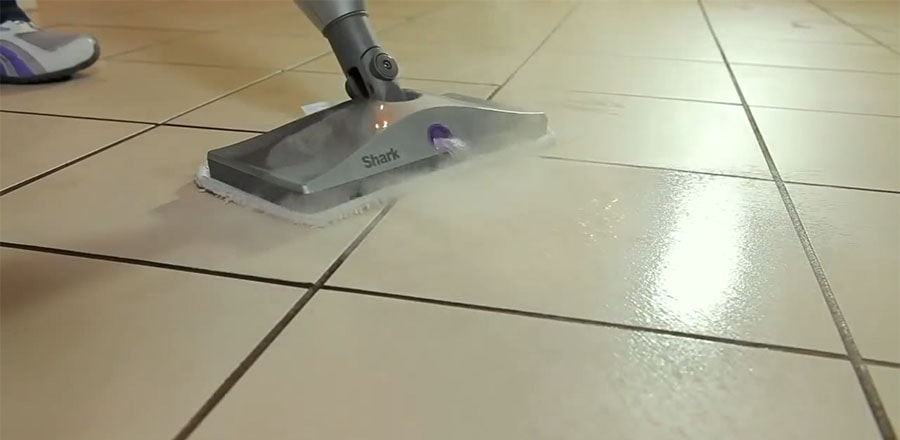 The antimicrobial and deep-cleaning abilities of steam mops are second to none.
We hope we've made using a steam mop a little bit simpler so that you can make cleaning a bit easier. If you aren't yet an owner, consider our comprehensive steam mops comparison, where we measure the top-rated steam mops on the market against one another. Feel free to leave any questions in the comments down below, and we'll get back to you as soon as possible. Be sure to like us on social media to stay up to date on the latest Cleanup Expert reviews and advice!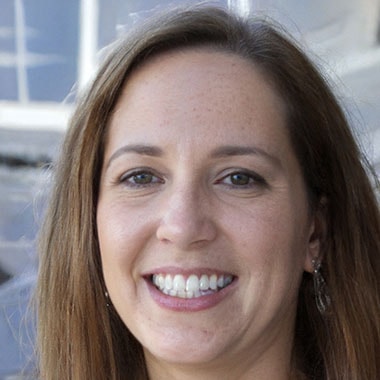 Author
Melba Espinal is a proud mother and self-professed "neat-freak." She started a successful cleaning service to earn money while obtaining her degree in Environmental Engineering from the University of Washington. After growing the business from a part-time job to a full operation with a fleet of vehicles and a team of employees, she now focuses on helping homeowners with her expert tips and advice!
Mop Tips & Tricks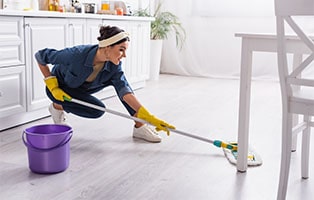 Everyone thinks they know how to clean floors. However, do you really know the steps you need to follow so you don't damage expensive surfaces? Check out what we wrote to find out.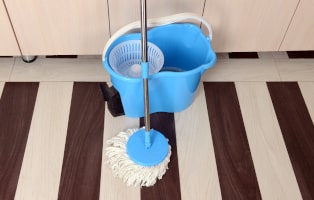 Wood floors need a bit more TLC than other hard floors. The wrong cleaners can dull them, hard shoes can scratch them, and water can warp them. Here are our tips to clean, mop, and maintain any wood flooring.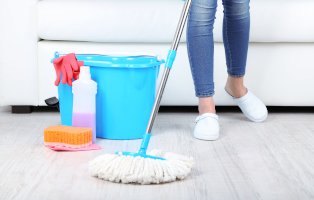 Mopping isn't rocket science, but there are some tips and tricks to get the most out of that not-so-fun task. Here, we'll tell you some of the best ways to mop floors using spin and steam mops.